When we were travelling by car to Kolašin some time ago, I was surprised to see the signpost ZOO in Bioče, following the direction of Gornje Mrke, as I know that there is no traditional zoo in Montenegro. Asking around, I heard several opinions. Some people told me that this is an 'illegal zoo' that should be ignored, other friends (including my own son and grandchildren) were enthusiastic and assured me that it is a unique place to get up with different animals and that they had a very good time when they visited this zoo park in the village of Blizna.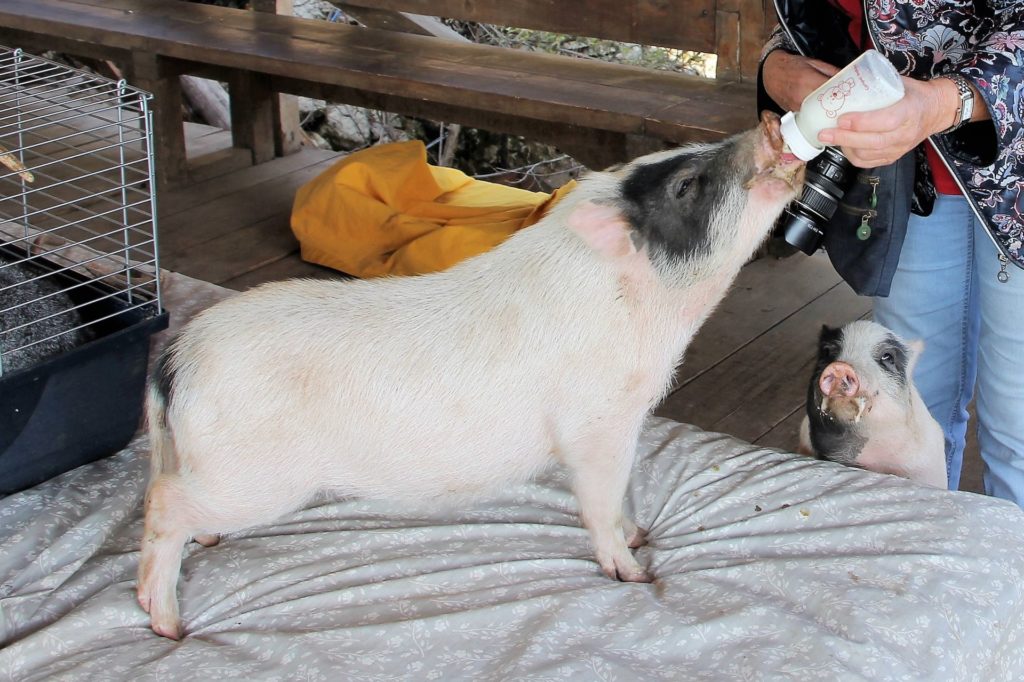 Of course, we got curious and decided to visit the 'Wild & Domestic Animal Sanctuary Montenegro', as it is called on its Facebook page. From Bioče, we turned left and passed under the new highway bridge. Nice wooden signposts made it easy to find the right direction. The country road was narrow, but the view was magnificent. Finally we arrived at the zoo, where the owner, Miljan Miličević, welcomed us.
We didn't expect to find such a vast territory (50,000 square meters) among meadows and forests, where visitors can feed many different animals and interact with them. Vietnamese pigs, dwarf goats, sheep, deer, a donkey, a horse, emus, a big Danish dog, a peacock… they are all peacefully living together. Ducks, Chinese geese and koi carps enjoy the water of the big pond, and a llama and two camels have also found shelter here. But there are also smaller animals: rabbits, turtles, a Siberian squirrel and a raven. And what about the wild animals? There are only two of them: a brown bear in a cage and a wolf behind a high fence.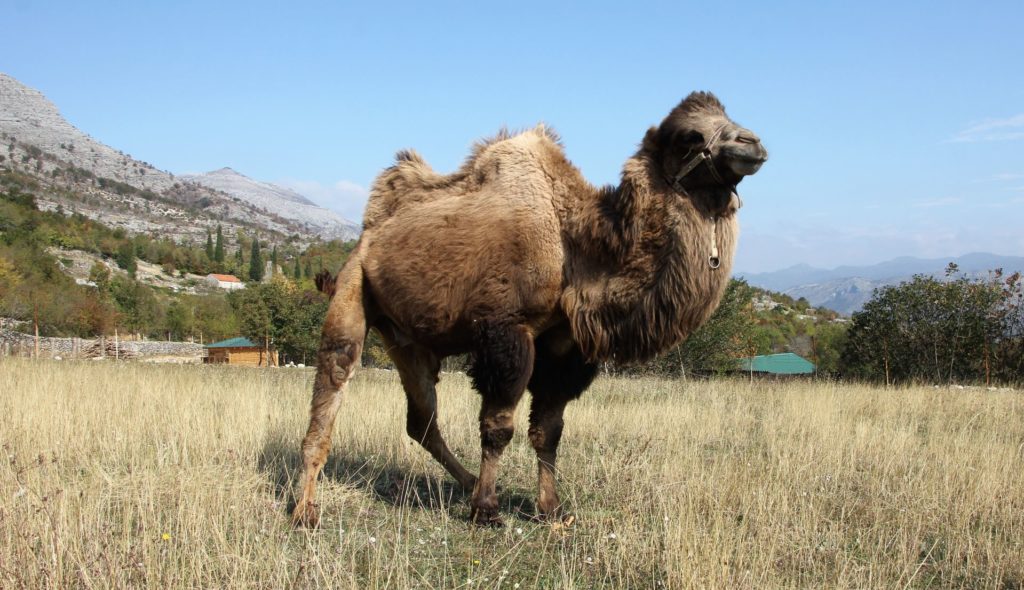 The owner, who runs this sanctuary together with his family, told us stories about the origin of the animals: the llama had been used as a tourist attraction in Ulcinj and camels were bought from an Italian circus – neglected and skinny.
Miličković told us that he has been struggling for an official license for the last two years. Although entrance fees are not sufficient to cover the costs of the animals' food (apples, carrots, cabbage, milk, cookies…), he does not give up, as he is happy to welcome so many visitors – among which a lot of foreigners, families with children and school classes -, who want to enjoy nature and learn more about animal life.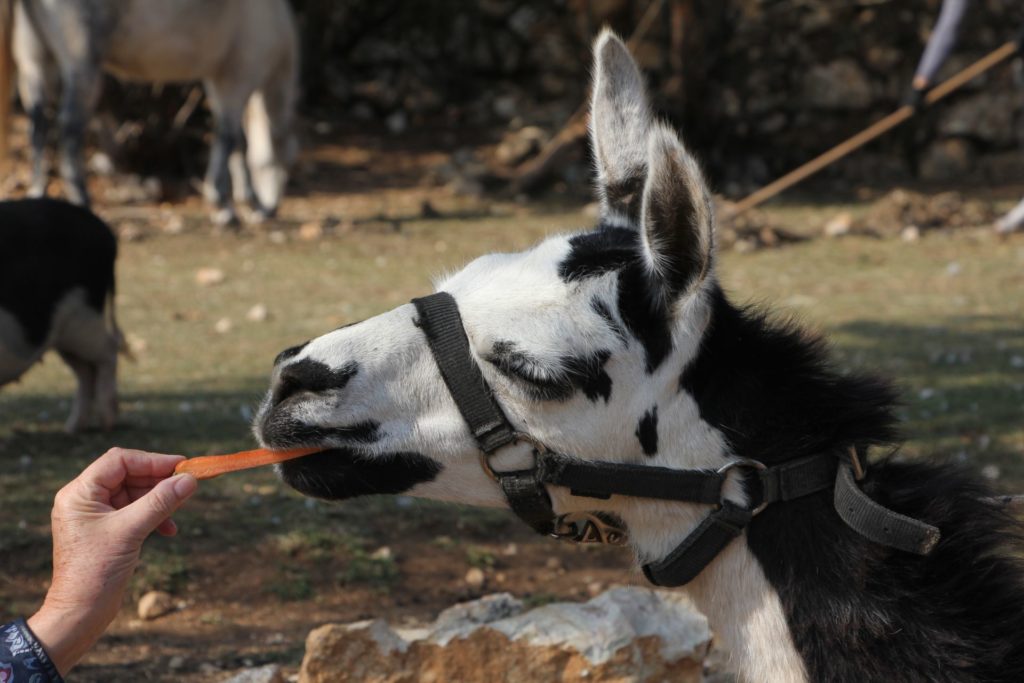 I could not help comparing this sanctuary with the petting zoos (also called children's farms), which are so popular in the Netherlands, where you can even find 500 of them. These farms feature a combination of domesticated animals and some wild or exotic species that are docile enough to touch and feed. In the Netherlands, the cost of daily admission ranges from 5 to 15 Euros p.p. Some of them are free of charge, as they are subsidized by the municipalities or other organizations.
In the village of Blizna, many different animals are peacefully living together. They all know their place in this big family, they have enough space, they are well-fed and clean.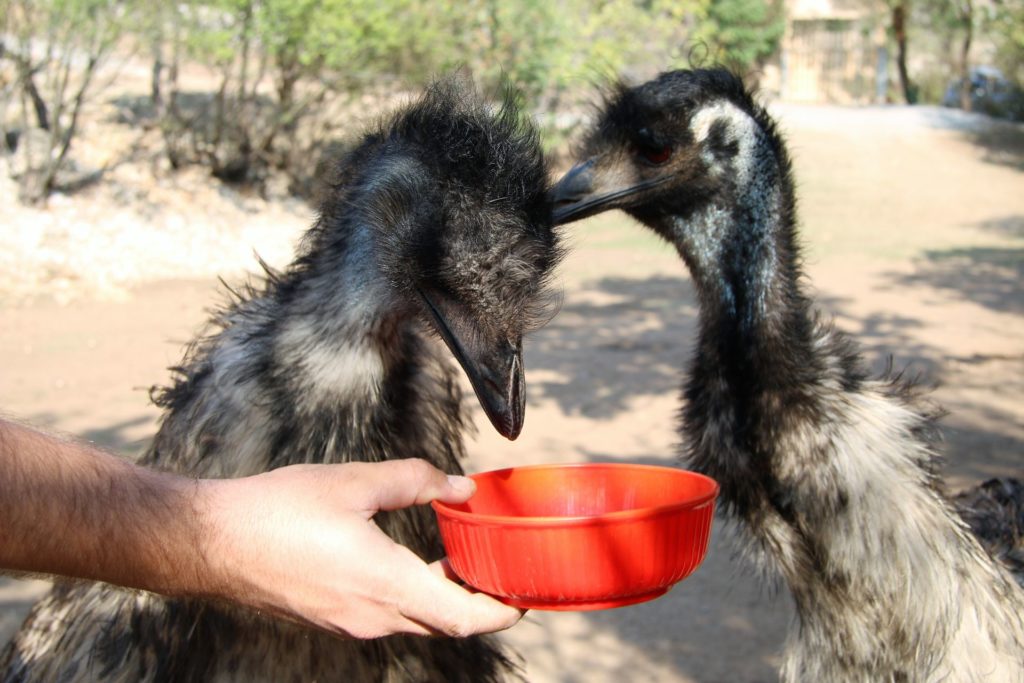 There is no doubt that communication and contact with animals gives every person, regardless of age and gender, a lot of positive emotions and impressions. Especially children like to get close and touch animals, feed them, pick them up or watch their behavior during direct contact. Not entering into legal aspects, I think that this 'zoo' is a nice place for family excursions and that it should be supported.
Opening hours: 10 AM to 5 PM (summer 10 AM to 8 PM).
Entrance fee: € 3.00 per person or € 10.00 per car.
Distance: 20 km from Podgorica
Parking provided.