The last country I visited during my round trip through Indochina was Cambodia. Once more, I had to change my western judgments and perceptions trying to understand how can people, after having survived the atrocities of the Pol Pot regime, greet you with a smile – amidst their heartbreaking poverty.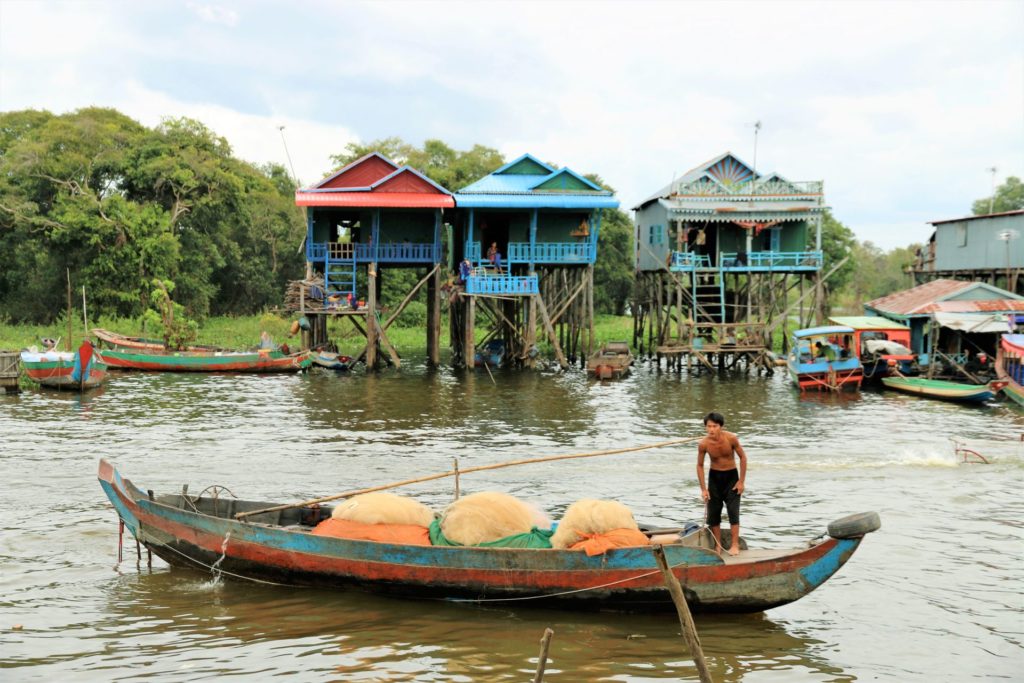 And again, glaring contrasts, everywhere. More than two million tourists visit the legendary temple complex of Angkor Wat every year, but the inhabitants of the floating villages around Tonle Sap Lake still don't have access to electricity and clean water. In the capital city of Phnom Penh shiny new black Lexus 4WDs pass by the main boulevard, where ragged vendors push their ancient carts with street food.
It was exactly on the riverside promenade in Phnom Penh that I discovered something weird: market vendors offering deep-fried bugs, silkworms and crickets. Enjoying the warm evening, thousands of locals were walking around and eating street food. I was flabbergasted when I saw school children and old women buying little bags with insects, eating them as a snack. At the same time, tourists (and rich Cambodians) were relaxing on stylish open-air terraces along the river.
How come that bugs are so popular among Cambodian people?
I think that many Europeans don't know much about the terrible consequences of the famine that was caused by the late 1970s Khmer Rouge regime under dictator Pol Pot. Starvation, along with mass executions and other atrocities, resulted in the death of at least two million people in the period from 1975-79. In those times, insects were used as "hunger food": eating insects and other weird living creatures could have meant the difference between life and death.
But also today, bugs are seen as a cheap and plentiful source of protein, especially for the 80% of Cambodian children that suffer some form of malnourishment. According to a recent UN report, insects could be a solution to some of the world's food and health problems. As a matter of fact, there are already two billion people around the world who regularly eat insects.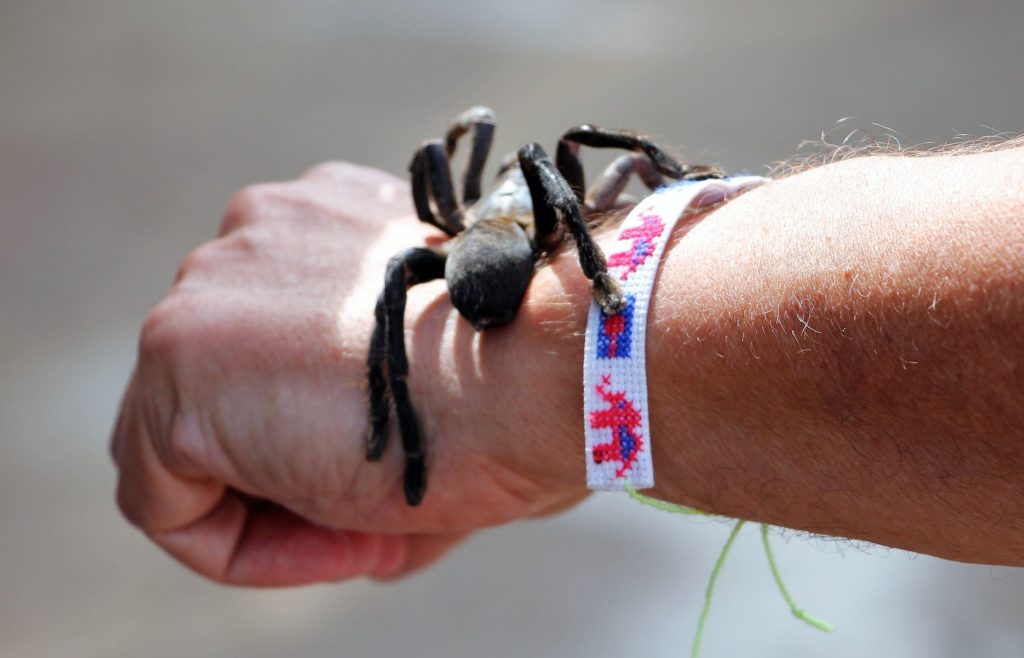 When we continued our trip to Siem Reap, the bus made a stop in a place called Skun. This village is known for its market along the highway that is visited by many tourists. We got out of the bus and got the shock of our life… kids didn't only offer us bags of fruit, but also other "snacks" – including spiders.
Spiders? Yes, indeed. Large hairy tarantulas – in Cambodia called "a-ping" – could be bought alive or deep-fried. Our guide told us that they are quite tasty, especially when they are fried with garlic, pepper and other spices. Well, I must admit that he could not convince me to try them…
What else did the vendors in Skun offer? I saw fried crickets, small frogs, scorpions, silkworms, fried little birds, grasshoppers, black beetles and even cockroaches. Everything served on large trays and dressed with chili peppers, garlic and spring onions. But … while the Cambodians chomped away their delicacies very happily, most foreign visitors of the market were disgusted. I must confess, so was I!
In Siem Reap – the starting point for a visit of the famous Angkor temples – we saw many insect carts on the streets. Eating bugs has become a profitable business. Many travelers are eager to pose for a picture with a big hairy spider or eating a beetle or grasshopper, as such images become an impressive souvenir of their adventure.
The famous backpacker and party area, Pub Street, is also the place where you can buy snakes-on-a-stick. These water snakes are quite long and there's enough meat for a whole meal on the stick. Again, I wasn't eager to give it a try!
Maybe I missed a unique experience, maybe I should have listened to the guide and taste a crunchy cricket or suck the head of a giant spider … But would you do it?