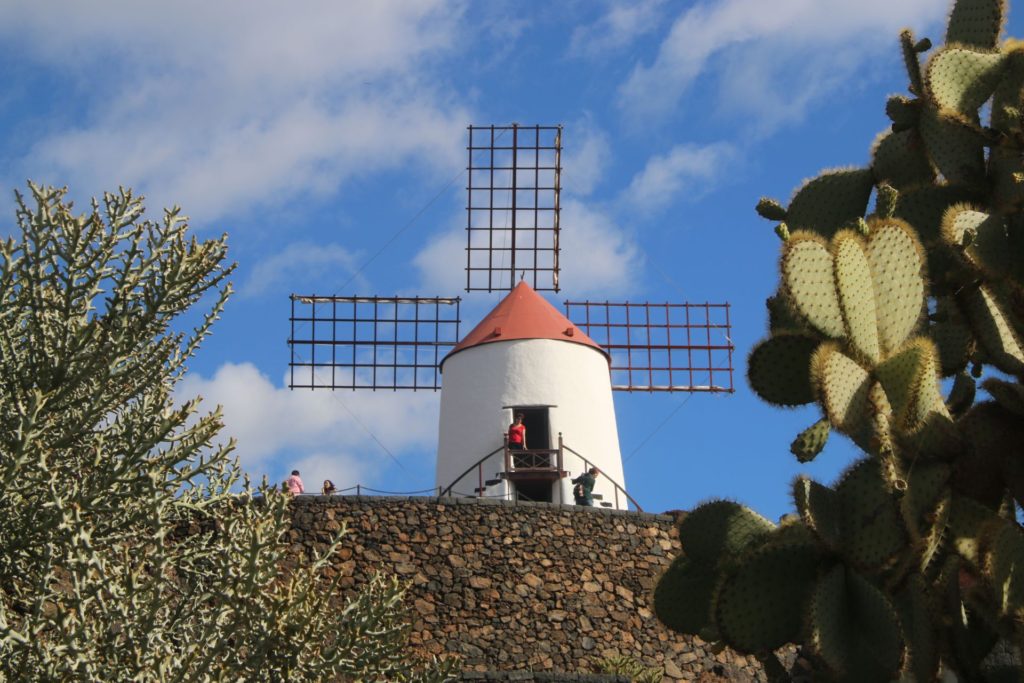 One of the Canary Islands that is visited all-year round by sun-starved tourists from Western and Northern Europe is Lanzarote. With a population of 132,000 and a surface of 810 square kilometers, it attracts around 1.5 million visitors annually.
The barren beauty of Lanzarote is certainly unconventional: a series of volcanic eruptions rocked the island during the 18th and 19th century, creating over 300 new volcanic peaks. But apart from the lava badlands and extinct volcanoes, Lanzarote also has beautiful sandy beaches (photo 1) and rough cliffs, while the three main tourist resorts have not been spoilt by high-rise buildings and illegal construction.
How is this possible? Well, it was César Manrique, visionary artist, architect and environmentalist, who saved Lanzarote from the ravages of uncontrolled development.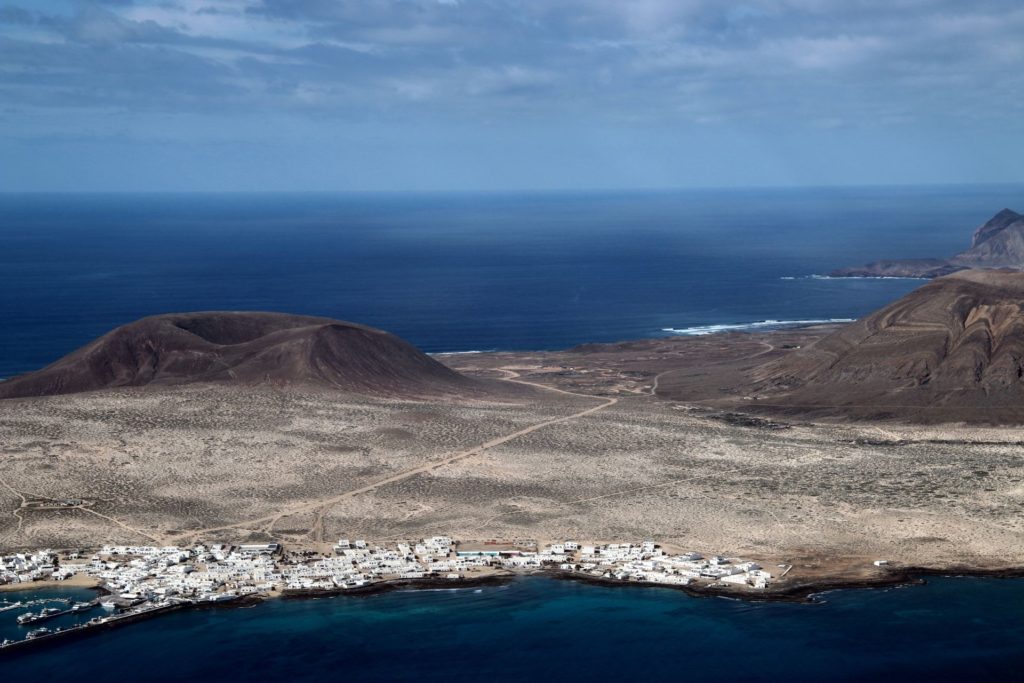 He succeeded in maintaining the authentic character of Lanzarote by introducing four principles: buildings may not have more than four floors, they are allowed to be painted in white only, billboards are forbidden and traffic lights are not allowed either.
Can you imagine how Montenegro would look like nowadays, if only some tiny part of these principles would have been respected?
As Paul and I needed a rest after the busy days on the Holiday Fair in Utrecht, we booked an 8-day stay in Puerto del Carmen, one of the main tourist settlements on Lanzarote. Traveling with the popular tour operator TUI turned out to be a good and affordable solution. The flight was comfortable and the sea-front apartment we booked was perfect.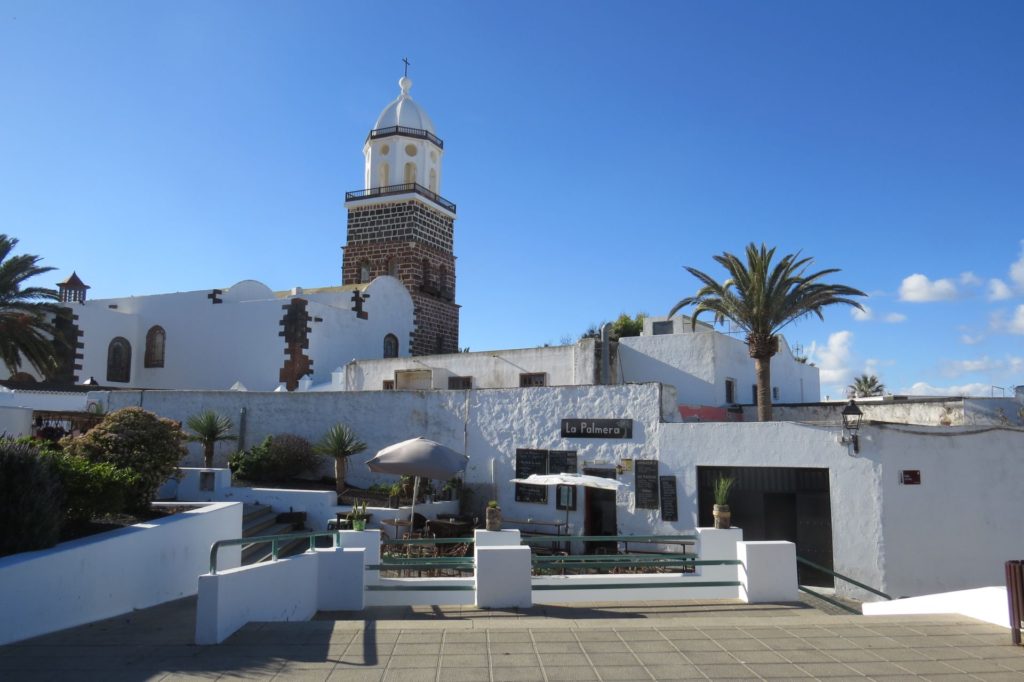 We enjoyed lying in the sun, walking along the beach, sitting on open-air terraces on the 7 km long promenade… And of course, we hired a car to explore the island. Driving through the volcanic landscape reminded us of the Australian desert – and that is exactly the scenery we like.
During the first days, we visited the northern part of Lanzarote. Apart from Cueva de los Verdes, a 6 km long cave system formed about 3000 years ago during the eruptions of the Corona Volcano, we visited Jardín de Cactus, a botanical garden with more than 6000 cactuses and a picturesque windmill (photo 2).
Very impressive was also the panorama point Mirador del Río (photo 3). This site, once used as a lookout point by the early inhabitants who had to defend themselves from pirate attacks, offers a magnificent view over the surroundings.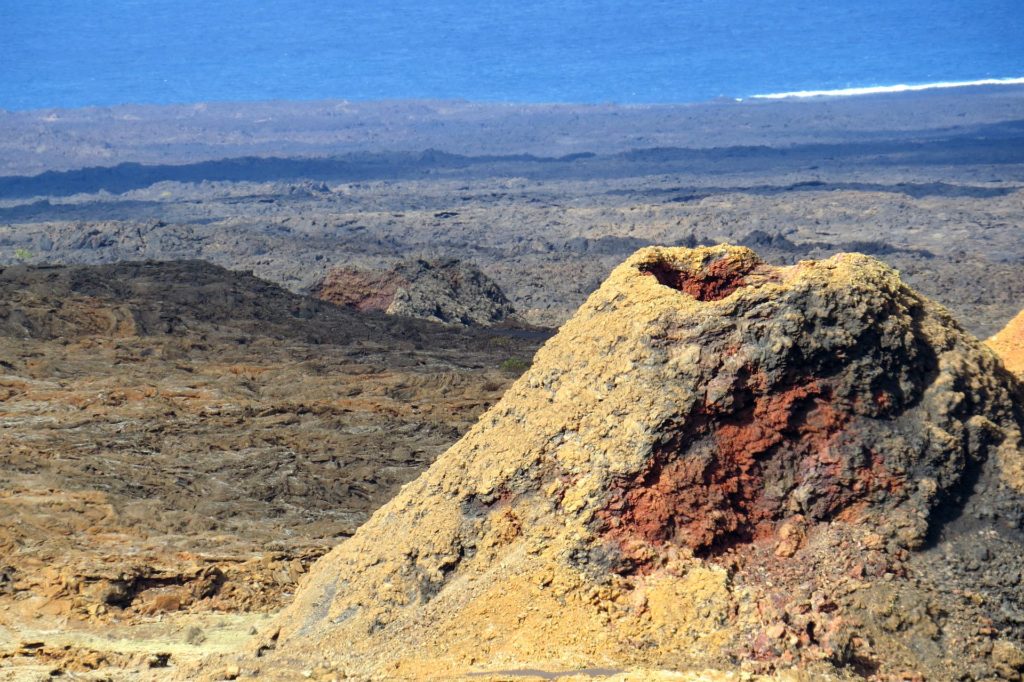 Tequise, the old capital of Lanzarote, still shows its authentic character, although it is overcrowded on Sundays, due to the big market where you can buy everything you can imagine (photo 4). Fortunately, we arrived early in the morning and had a great time there…
But for us, the most interesting site of the island and the best part of our sightseeing tours was Timanfaya National Park or Fire Mountains, created by different volcano eruptions and magma activity.
Driving through twisted lava fields, we arrived at the heart of the park. Here we saw how food could be cooked on a giant grill powered by heat emanating from kilometers beneath the earth's surface. It was a terrific experience to make a 40-minute bus trip along a narrow unprotected road, passing through a barren landscape among spent volcanoes (photo 5). A must for all visitors of Lanzarote!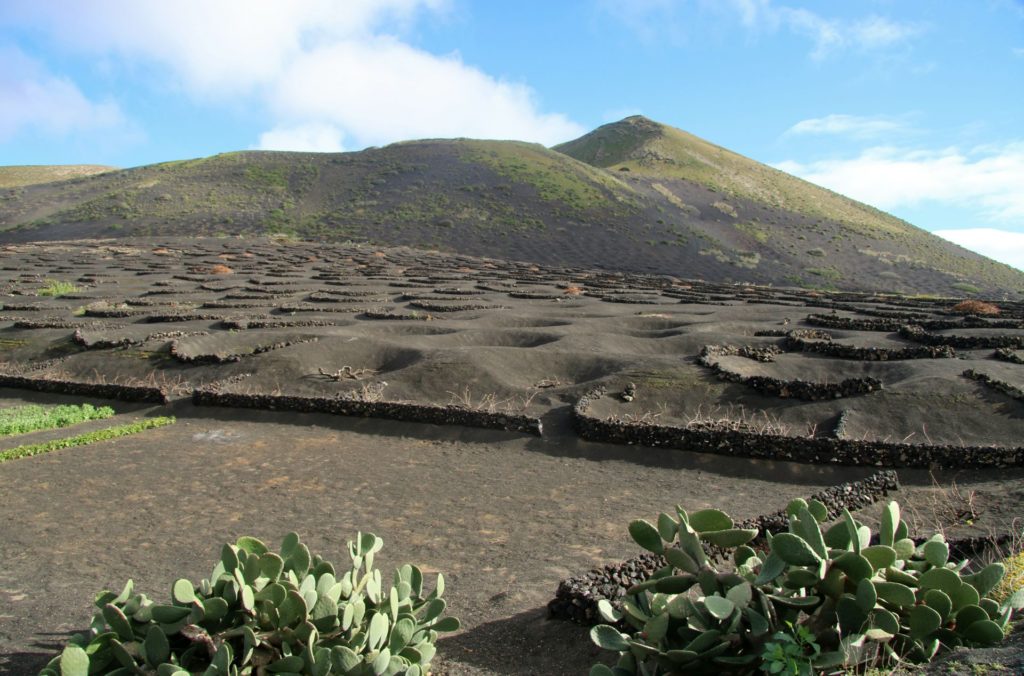 Not far from the Fire Mountains we passed through the area of La Geria, where the landscape is honeycombed with shallow cones of volcanic ash, surrounded by stone walls and thus designed to catch the morning dew (photo 6). The locals use them to grow vines, but also onions, tomatoes, potatoes and melons.
Exploring the southern part of the island, we visited the rough cliffs of Los Hervideros, where the waves of the Atlantic Ocean were clashing against the rocks with a deafening noise (photo 7).
Punta de Papagayo, a nature park located in the far south of the island, was the place where we spent hours on the beach, watching the ocean waves and relaxing in the sunshine in a quiet and secluded environment (photo 8).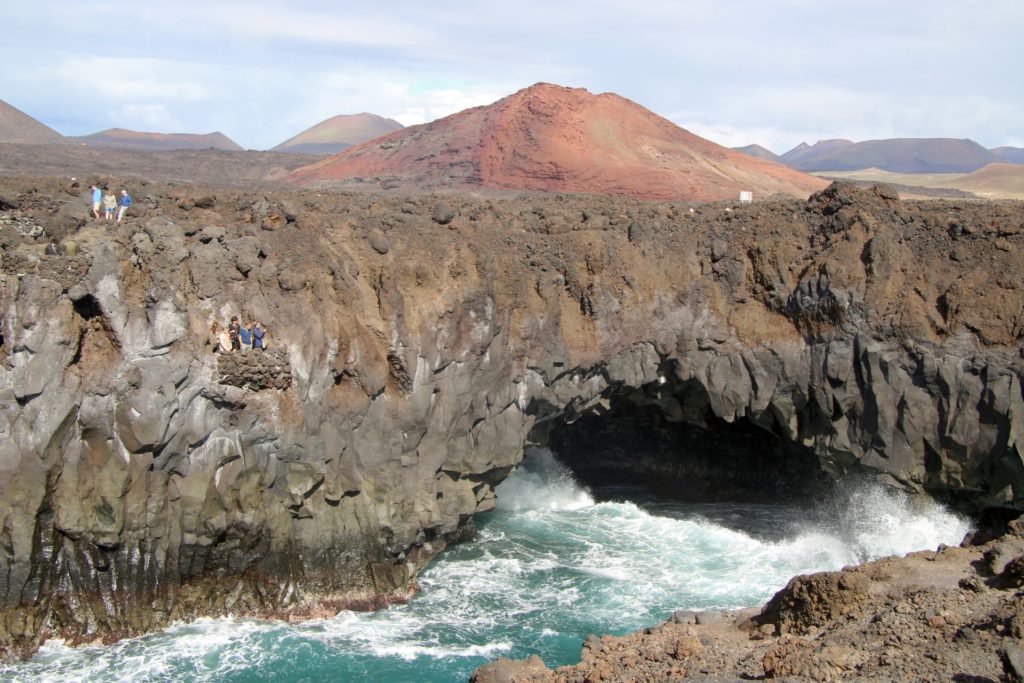 But we also enjoyed Playa de los Pocillos in Puerto del Carmen, with its endless sandy beach, offering a wonderful opportunity for long walks along the sea. It stretched almost to Arrecife airport where charter flights were arriving each 15-20 minutes. No wonder that plane spotting turned out to be a popular activity of many tourists!
Our vacation on the beautiful island of Lanzarote passed almost too fast and I can only say: it is a perfect place if you want to spend a short winter holiday in the sun!