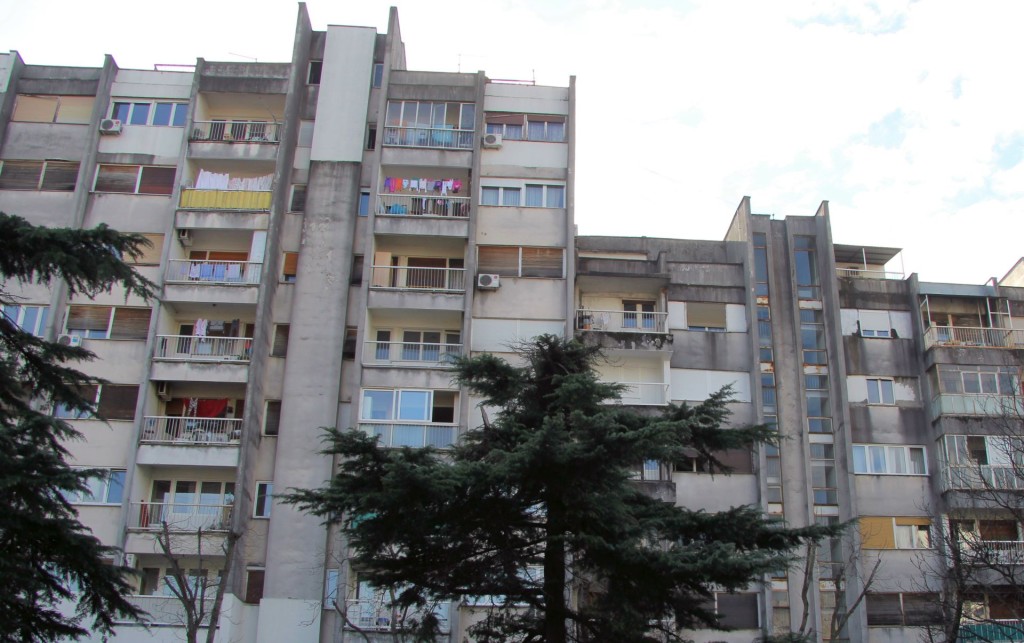 I have been living in Podgorica for almost 40 years. If you have ever thought about visiting this city (or living in it), you will probably be surprised to hear that I really love living here, as many travel guides, web sites and blogs will give you the advice to avoid Podgorica, as it is "ugly and boring", or in other words "nothing special".
I must say that "Lonely Planet" has changed its former negative opinion about the capital city of Montenegro. Its website now says: "Podgorica is relaxed and unpretentious. If you can get past the sweltering summer temperatures and concrete apartment blocks, you'll find a pleasant little city with lots of green space and some excellent galleries and bars."
Daniel Hamilton, a British blogger, also finds Podgorica a pleasant place, although he admits that "nobody would claim Podgorica was in line to win prizes for either its architecture or range of tourist facilities…". But he likes the setting and the green parks, and he also mentions the trees that line the well-maintained roads and mask some bad examples of communist architecture. He is impressed by its calm and relaxed atmosphere, charming and friendly people and the good bars, restaurants and shops in Hercegovačka and Njegoševa Street.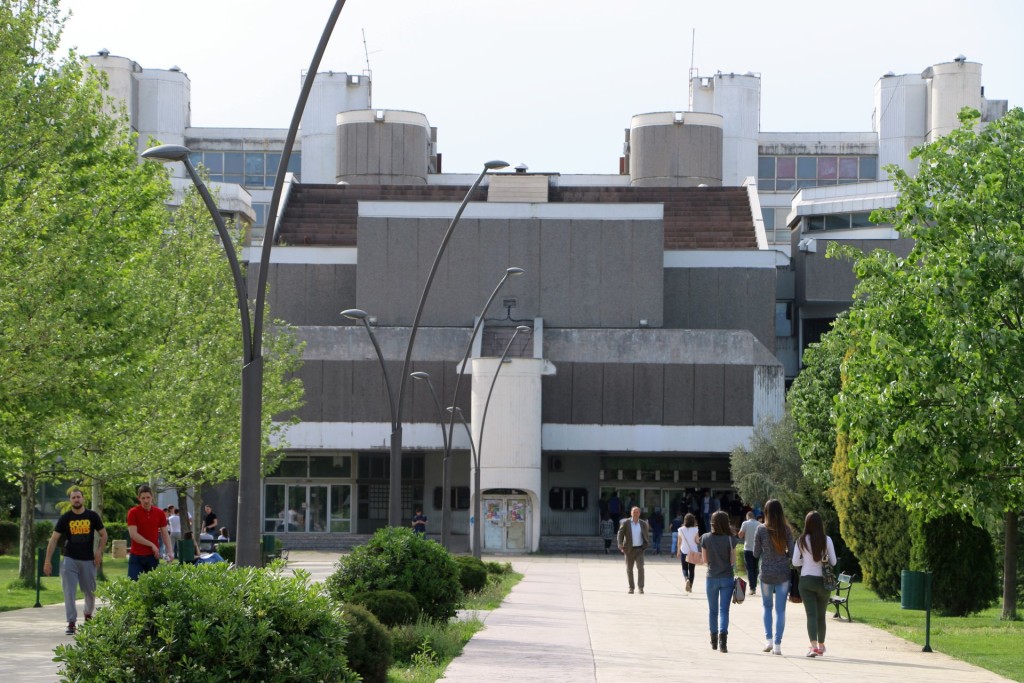 By far the most negative blog post ever, with the title "Podgorica is a hole!", was written in 2013 by the well-known Australian travel writer Michael Turtle. He visited Podgorica in August and illustrated his text with depressing pictures showing abandoned houses, overflowing trash bins, graffiti and grey apartment blocks "where each window looks the same and each appears a hollow dead eye that has given up life because there is nothing worth looking at it…". In his text he describes the deserted streets (no wonder in the holiday period!) and concludes "that even the citizens have lost faith and given up on a city they show no pride in". The posting got many angry comments, only a few people agreed with his opinion.
I would invite Mr. Turtle to visit Podgorica on a sunny day in spring, when the surrounding mountains are still covered with snow, while the bars with their open-air terraces are full of charming and relaxed young people; I would recommend him to spend an evening in one of the excellent restaurants in the pedestrian zone downtown and then visit a nightclub with good live music; and I would take him for a walk along the Morača River and explain him that a good travel writer MUST write in a reliable and objective way!
It's true, we should not close our eyes for the fact that the townscape of Podgorica is characterized by hulking concrete residential blocks that certainly don't contribute to the attractiveness of the city. By the way, if you are interested in Brutalist architecture, characteristic for communist regimes between the mid-1960s and the late-1980s, you can find astonishing hideous examples in the city: for instance, the building of Radio Television Montenegro, the catholic Church of the Holy Heart of Jesus (built in 1969) and the University building. Fortunately, things change, and nowadays many new and modern buildings try to give the city a different, more attractive look.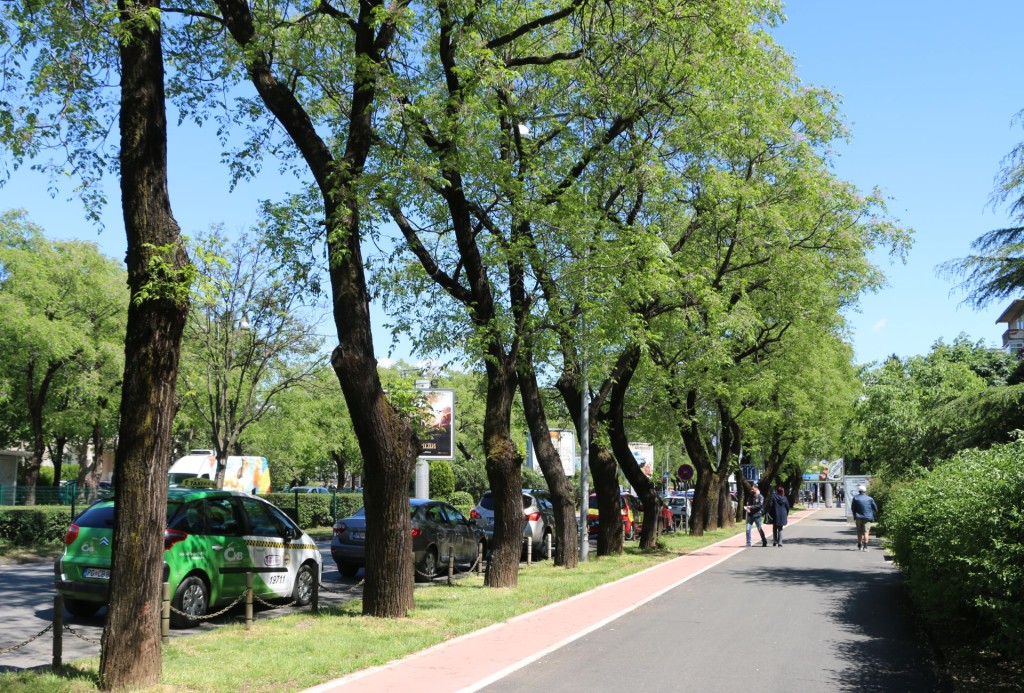 But let me give you a few reasons why I love living in Podgorica.
GEOGRAPHIC POSITION: First of all, Podgorica is a good basis from where you can make trips all over the country. When you want to enjoy nature and silence, you need just half an hour to drive to Piperi, Kučke Planine or Skadar Lake; when it's too hot in town, you can find refreshment in the mountains of Durmitor or Prokletije; on a sunny day in spring or autumn, it will take you less than one hour to drive to the coast and have a swim and a delicious fish meal or a cup of coffee on the beach. And by the way, the distant mountains and forest-covered hills surrounding the city provide a wonderful backdrop; just lift your eyes above the grey concrete buildings towards the sky …
MEDITERRANEAN ATMOSPHERE: Although situated in the continental part of Montenegro, the atmosphere in Podgorica rather reminds you of a Mediterranean than a Slavic country. Like in other Mediterranean countries, Montenegrins spend most of their leisure time out of their homes, walking along the "corso" or drinking an espresso in the pub. When the weather is nice, they adore basking and chatting on open-air terraces. Young people – many of them students – are handsome, well-dressed and always in a good mood.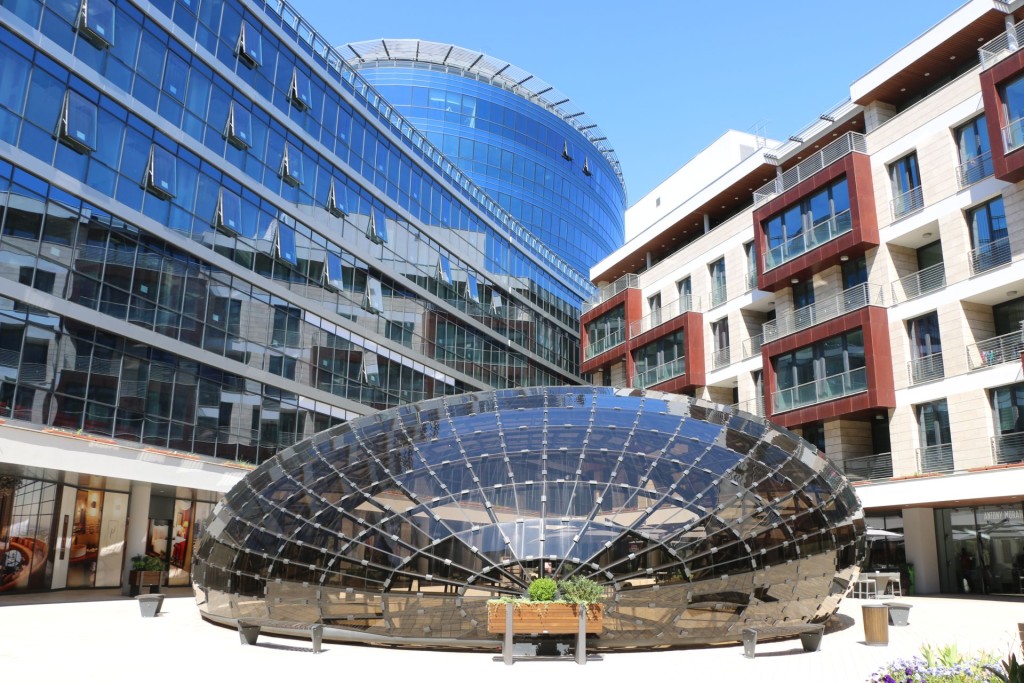 GREEN VEGETATION: The emerald Morača River that runs through the middle of the city is flanked by lush parks, and several bridges (of which three pedestrian) offer a beautiful view of the river and its green banks . Strolling through Podgorica, you come across a public park every few hundred meters. The wide sidewalks along the main boulevards are shaded by tall leafy trees and decorated by flower beds, inviting for a relaxing walk.
RESTAURANTS, BARS AND SHOPS: Podgorica is a nice place for eating, drinking and shopping. Most good restaurants and bars can be found in the city center, but the new business quarter on the other side of the Morača River offers a great variety of fancy establishments. Podgorica is the place where you can eat a fantastic pizza or excellent seafood, and have the best espresso and cappuccino. Apart from shopping in downtown, you can also visit the shopping malls of Delta City, Mall of Montenegro and Capital Plaza – good for a rainy day… Or go to the big market and enjoy the huge offer of fruit, vegetables and all kinds of Montenegrin specialties!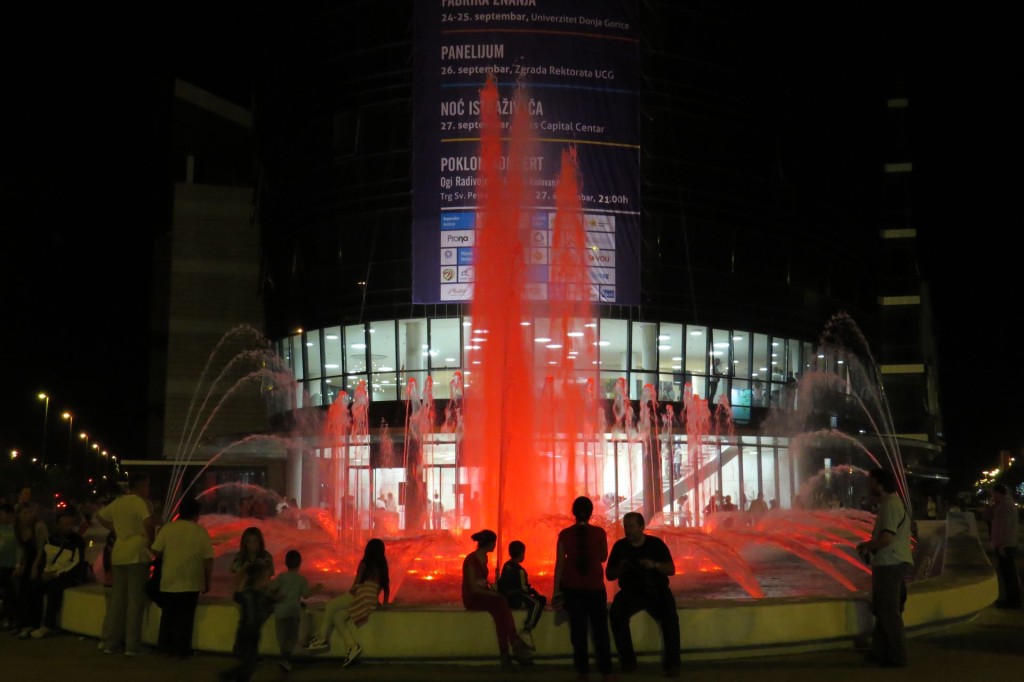 MISCELLANEOUS: When you live in Podgorica, it is good to be in a place where you can find everything you need, all-year round – an interesting cultural life (concerts, exhibitions, theatre), an extensive international community, good medical care, different state institutions, banks, embassies, sports clubs, and even cycle paths…
I am aware that Podgorica will never be an outstanding tourist attraction or an example of architectural beauty. But in my opinion, for foreigners it is a pleasant and quiet place to live in. What do you think?