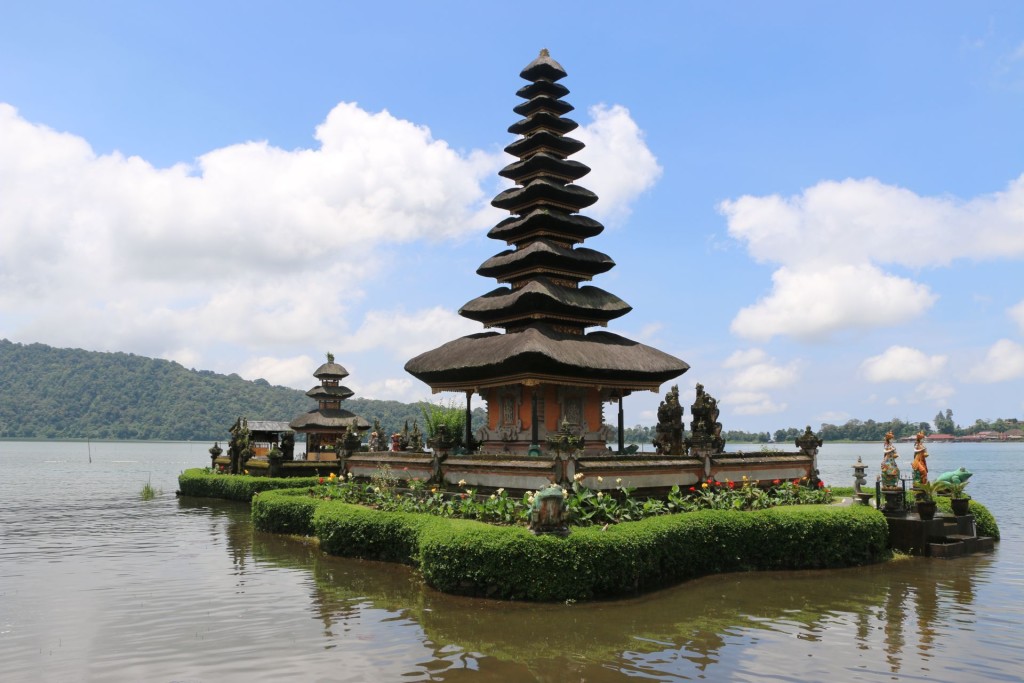 When we started our round trip through Indonesia, I was particularly curious about visiting the island of Bali. Why has Bali, with its population of 4 million people, become a world tourism destination with 1,2 million tourists a year? Eighty percent of international visitors to Indonesia visit Bali and Bali alone: are they attracted by the blend of spectacular mountain scenery and beautiful beaches with warm and friendly people? Or is it the non-western Hindu culture combined with typical Balinese architecture?
And indeed, this relatively small island holds many surprises.
After we arrived by ferry from Java, the first thing that struck us was the architecture: Bali is housing thousands of Hindu temples in every nook and cranny.
Apart from 20,000 public temples, most homes have their own family temple that often takes more space (and probably more money) than the living quarters themselves.
Although we spent only a few days on Bali, it was enough to get an idea about the magical atmosphere of this "Island of the Gods". Lovina Beach showed us the commercial part: nice resorts and sandy beaches, boat excursions to watch the dolphins, shady beach bars and picturesque markets (photo 1).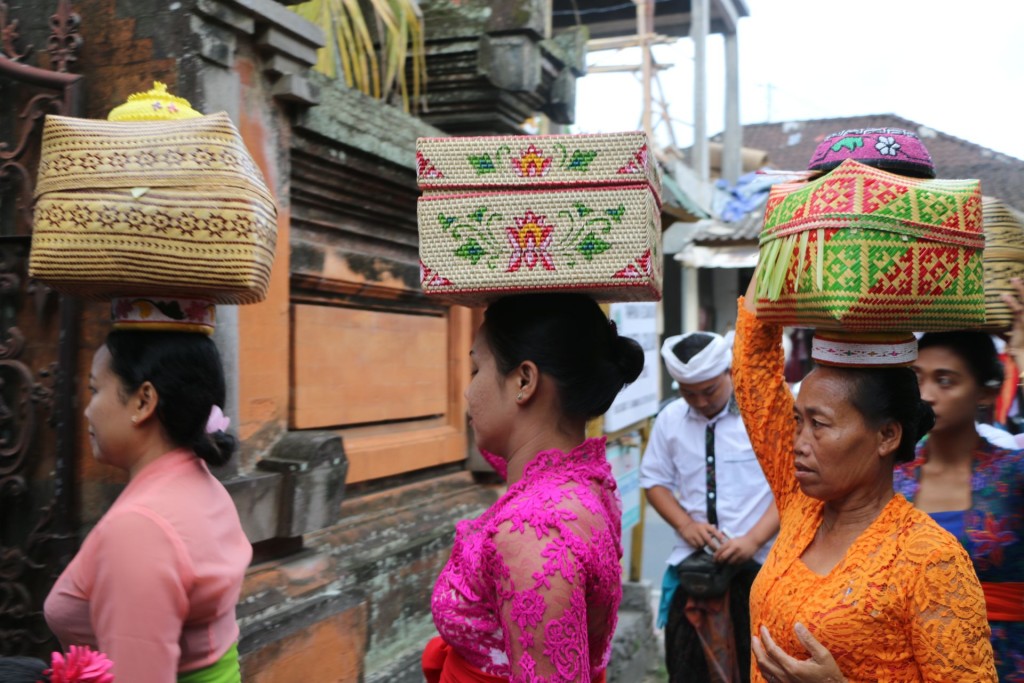 The real beauty and harmony of the Hindu religion came to expression at the Pura Ulun Danu Bratan (photo 2), the most important temple complex for Balinese rice farmers. A part of it, a tower with an 11-roof pagoda, was built on an island and seemed to float on the lake. The gardens and temples were full of flowers and colorful sculptures representing different Hindu gods (photo 3).
But the heart of Bali appeared to be Ubud, a small town in the middle of green rice terraces and valleys serving as backdrop to many art galleries, temples and palaces. We walked around the town center, visited the Monkey Forest, the art market and the beautiful Puri Lukisan Museum with its modern traditional Balinese paintings and wood carvings. Of course, I also used the opportunity to take a relaxing massage in one of the numerous spas.
There were many things to do in and around Ubud… We took a long walk through the lush paddy fields (photo 4) and watched colorful processions of women gracefully balancing baskets with fruit offerings on their way to the temple (photo 5). We also attended a spectacular "Kecak" or "Monkey Dance" at Uluwatu Temple. What a fantastic experience!
Children were playing in the schoolyard, dressed in traditional Balinese dresses (photo 6) and local people were going about their daily offerings. We were astonished that they dedicate such a large part of their lives to rites and ceremonies. Is it true that this is the way to maintain love and harmony in this world?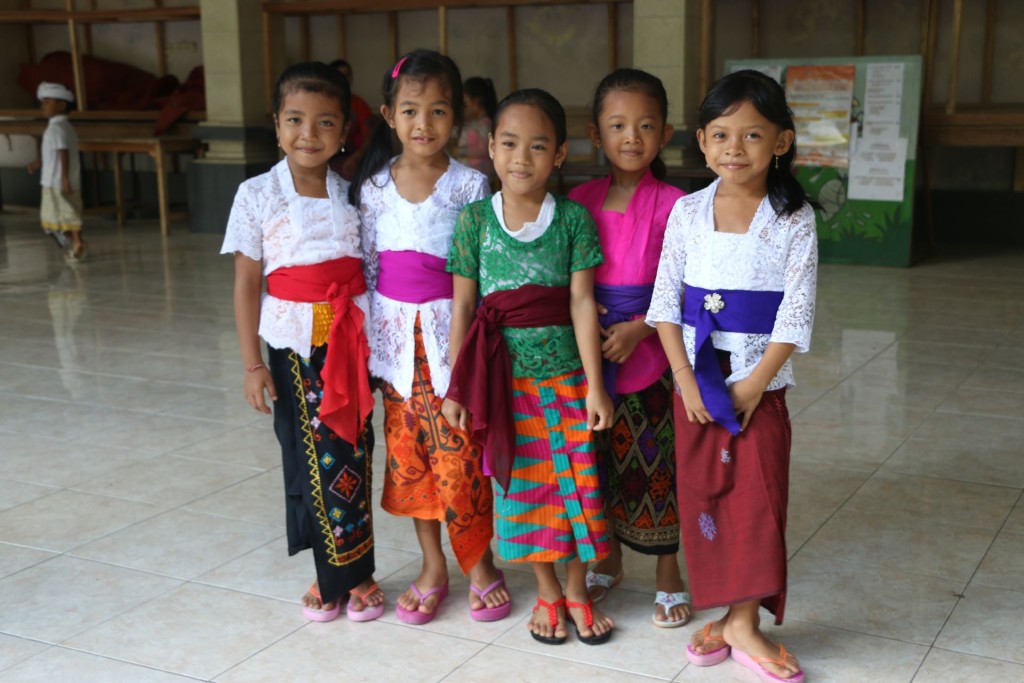 I had the feeling that Balinese people have an extraordinary sense of community. They share their property and the differences between rich and poor are irrelevant. Cooperation seems to be above competition, which doesn't fit with the Western ideals of individualism.That might be the reason why Bali became a hippie paradise in the 1970s …
What impressed me most were the tiny offerings (photo 7) found in front of every house, shop and restaurant. These leaf trays are made each day and can contain an enormous range of offering items: flowers, rice, cookies, salt, and even cigarettes and coffee! They are set out with burning incense sticks and sprinkled with holy water before every meal. I could not help stepping on such a tray, as the sidewalks were full of them, but a local told me not to worry about it, as at the end of the day they would be swept away anyway. However, as Balinese believe, stepping on an offering on purpose would give you bad luck!
We had to leave Bali and continue our trip to Lombok, but I will always remember the magic of this fairy-tale island. It is true, Bali is a wonderful destination with something for everyone, and it is still easy to find some peace and quiet here, of course, if you avoid the main tourist season.