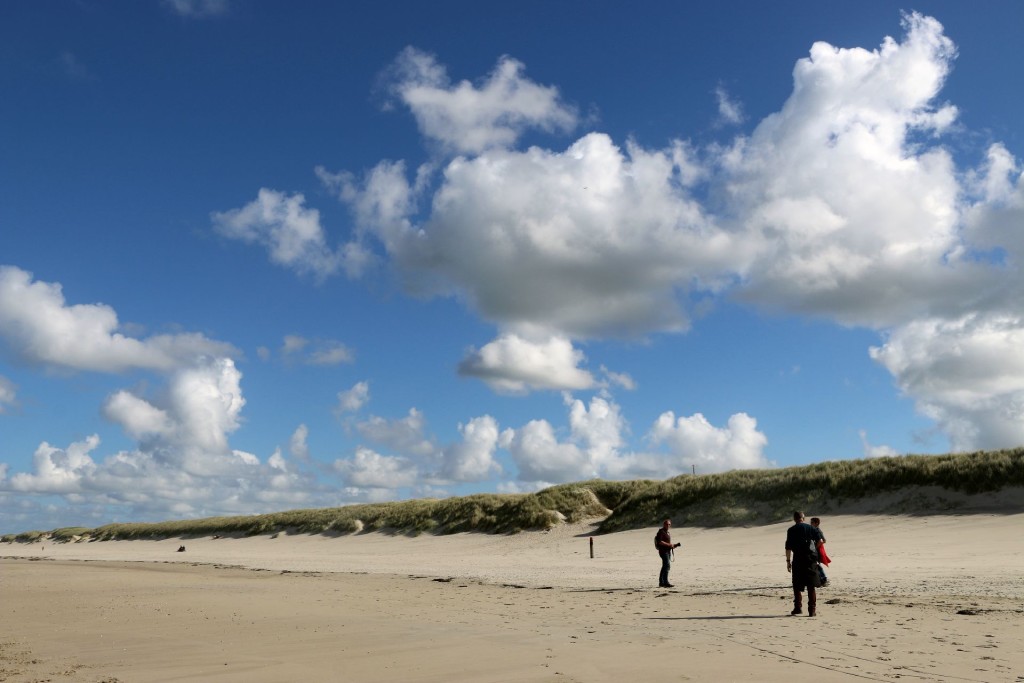 During our stay in Holland in September, we were lucky to enjoy a real Indian summer with sunny weather and temperatures around 20 degrees Centigrade. My cousin's invitation to spend a weekend on the island of Texel was thus accepted with great pleasure.
Honestly speaking, I am particularly fond of wild and untouched mountain sceneries, as you can find in Montenegro. As a matter of fact, I almost forgot how beautiful Holland can be, and especially its UNESCO protected Wadden Islands with their spectacular cloudy skies, long sandy beaches and dunes, flatland and polders and, of course, thousands of birds.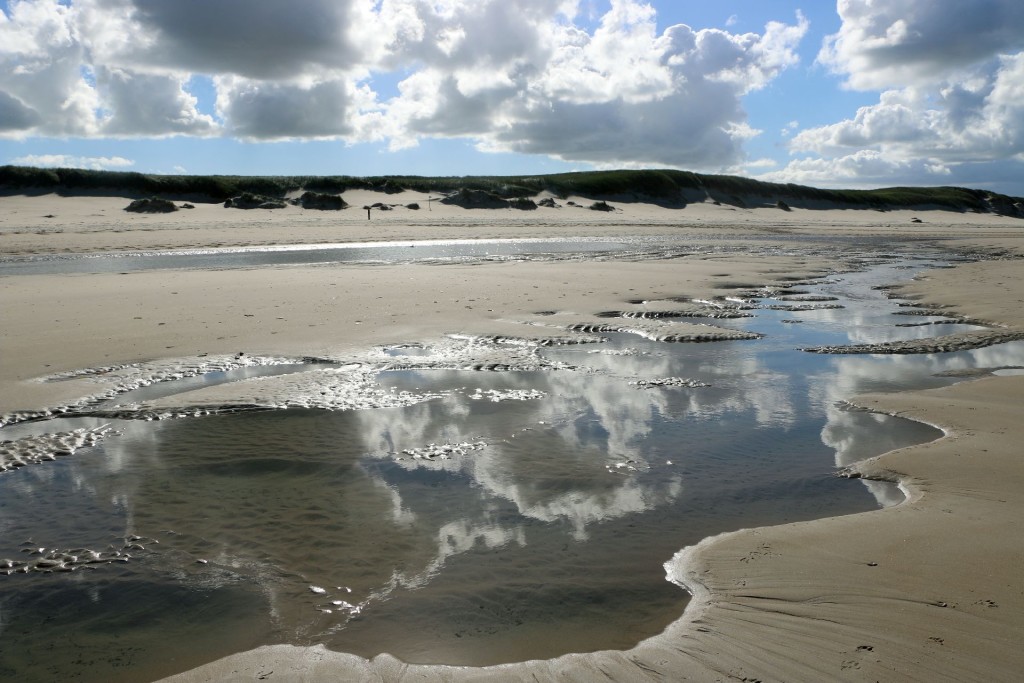 Texel is the biggest island and it is famous for its sheep, fantastic beaches and beautiful natural landscapes. It has a good ferry connection with the mainland (20 minutes) and that is why so many tourists visit the island during the summer season. It is an ideal place for outdoor activities, like walking and cycling (photo 1), but it is also very attractive for birdwatchers and other nature lovers.
After our arrival, we were accommodated in a beautiful hotel near the village of De Koog, called Pelikaan (what a funny name, I never saw any pelicans in Holland!), an excellent starting point for hiking and biking tours.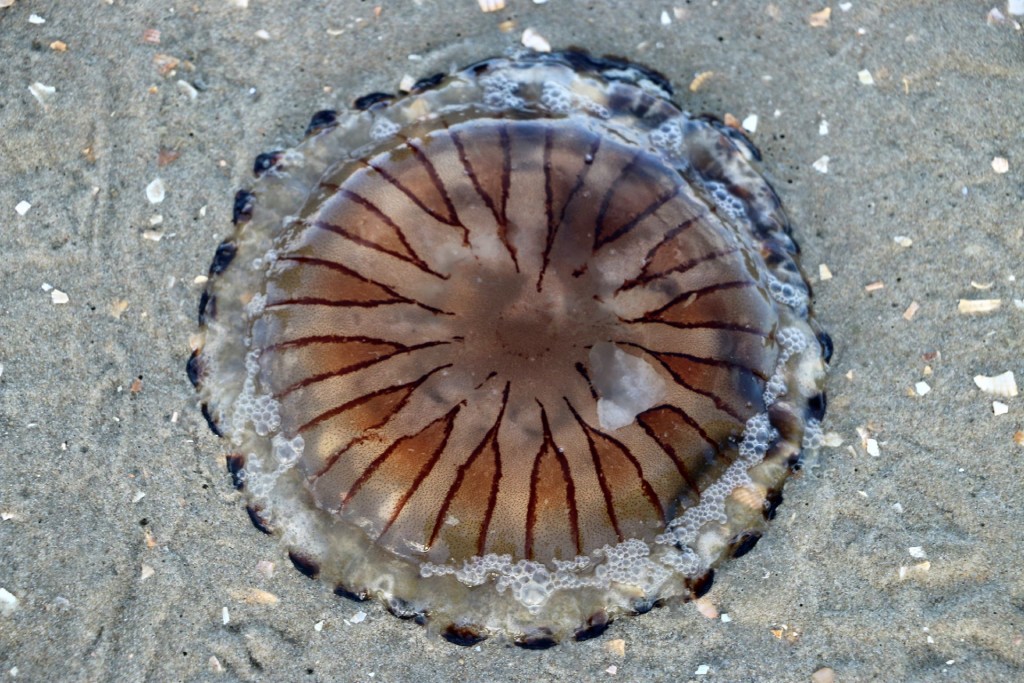 On the first day, we made a long walk along the western shore of the island with its endless beaches and ever-changing clouds (photo 2). Young families, often with dogs, were walking and playing along the shore. The pub with open terrace called Paal 17 was a great place for a cup of coffee and a snack. I felt totally relaxed and soaked up the atmosphere.
We explored nature reserve De Slufter, a shallow wetland with small creeks to which the North Sea is allowed unhindered access (photo 3). The beach was covered with shells, jellyfish (photo 4) and remains of sea crabs – good food for the seagulls that could be seen (and heard) everywhere, accompanied by big groups of little stints (photo 5). And behind the beach – the dunes (photo 6), proclaimed as national park, with numerous walking trails passing through heath, salt fens and grassland.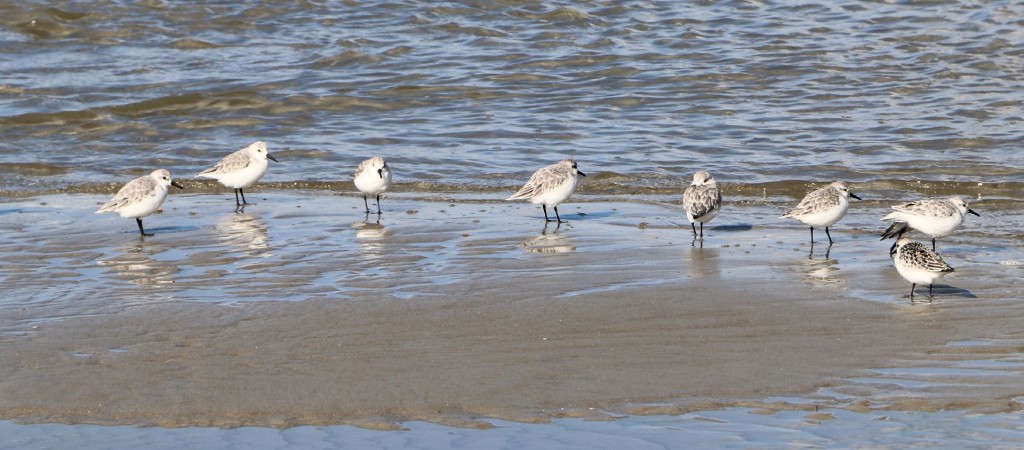 Our cozy dinner took place in the largest town of Texel, Den Burg. A nice place with many shops and restaurants, picturesque old houses and a real Dutch atmosphere..
A long biking tour was planned for the next day. First in northern direction up to the 150 years old red light house from where you can see the neighboring island of Vlieland, and then back along the eastern side of the island, where the cycling path mainly follows the dyke. It was such a strange feeling to see the Wadden Sea on one side, while the grassland on the other side was at a lower level.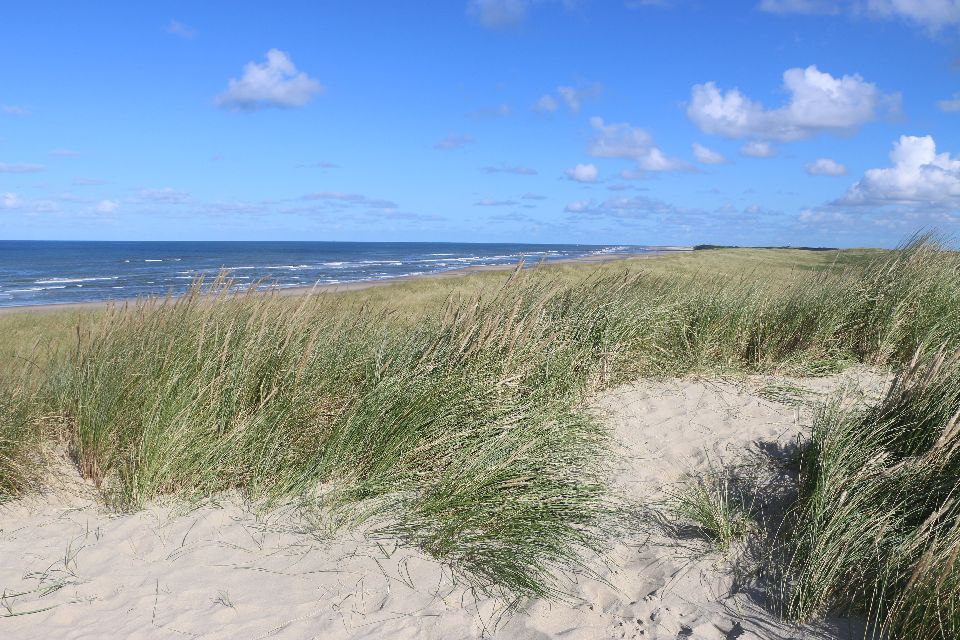 Thousands of birds could be spotted along the shore. Above us, a group of wild geese headed towards southern areas (photo 7). Birdwatchers were quietly sitting on the dyke, watching the birds in the shallow water with their binoculars. Especially the protected area called De Schorren offered a spectacular panorama (photo 8). The colors of the plants growing in this wetland varied from red to green and brown..
We stopped for lunch in the picturesque fishermen's village of Oudeschild: what a pleasure to eat the traditional Dutch herring, a raw salted fish served with onions and white bread. Delicious!!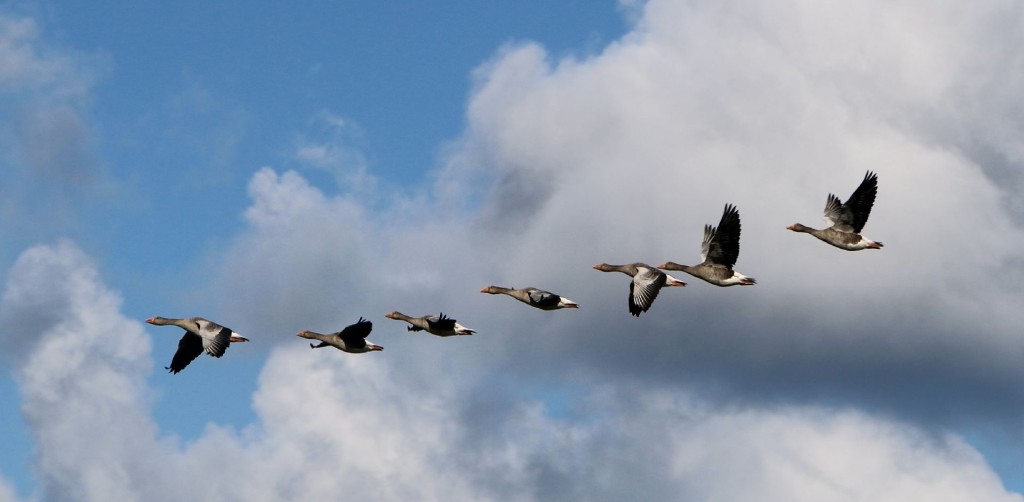 I never expected that I could still feel completely relaxed in the overcrowded, overregulated Netherlands. But on Texel I really felt free, calm and very close to the untouched nature. Once more, I was happy to be part of the universe!