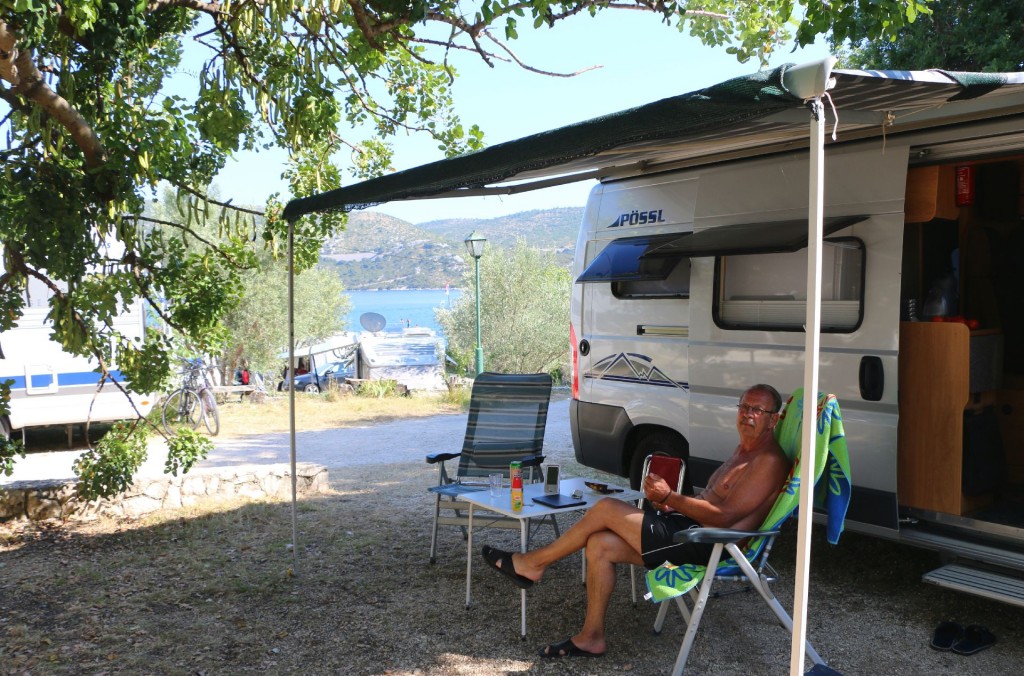 Summer 2015 will obviously be long and hot. Podgorica is suffering under extremely high temperatures and that was a good reason to travel to Croatia, where we spend our summer holidays in Camp Rogač in the village of Grgurići near Slano. It has already become a tradition to put our campervan on a spacious pitch, in the shade of a big carob tree (in Croatian: "rogač"), with sea view of course, from where we just need to pass 20 m to get to the quiet sandy beach and the transparent blue water of the bay (photo 1). Our friend Marijana, the campsite owner, cordially welcomed us and our Dutch friends.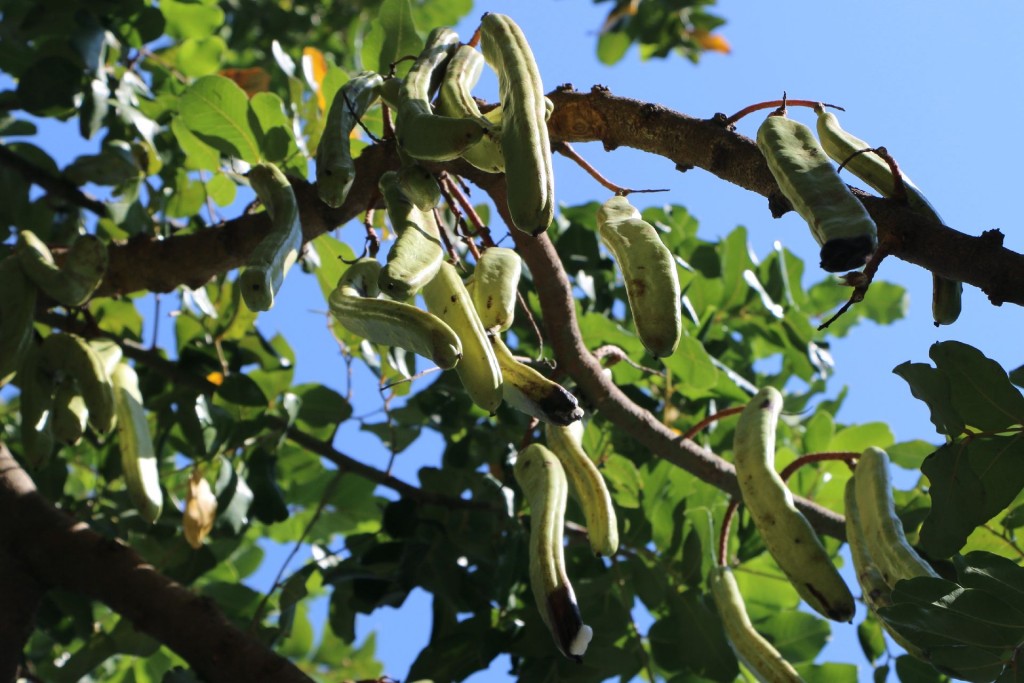 Why do we spend our summer holidays here? Because it is a peaceful and relaxing village, an ideal place to "slow down". Close to unspoiled nature, no noisy tourists, no loud music… Camp Rogač is a paradise indeed! Each morning we wake up by the sound of crickets and the humming of fishing boats returning to the Slano port, where they unload their vessels full of sardines and mackerels.
Before our first swim, we have breakfast in front of our camper (photo 2). The pods of the carob tree (Ceratonia siliqua) are ripening (photo 3) and, after drying, they will be ground to carob powder, which is used to replace cocoa powder. But carob is also used for the production of syrup (widely exported from Cyprus under the name "Black Gold") and liquor (in Croatia produced by "Zvečevo").
By the way, did you know that carob trees are typical for the Mediterranean region only? Honestly speaking, I have never seen them in Montenegro. It is interesting to know that they are also called St. John's-bread, as the Bible mentions that John the Baptist subsisted on "locusts and wild honey", while he was in the desert.
We often take a walk to Slano in the morning, just to see the port activities. Fishing boats from all over Croatia unload their catch into the waiting trucks (photo 4). A lot of ice is used to keep the fish cool. Everything goes in a hurry – the temperatures are high and the fishermen work hard and show good team work (photo 5). I feel a bit nostalgic – what happened with the fishing boats I used to see in Montenegro a long time ago?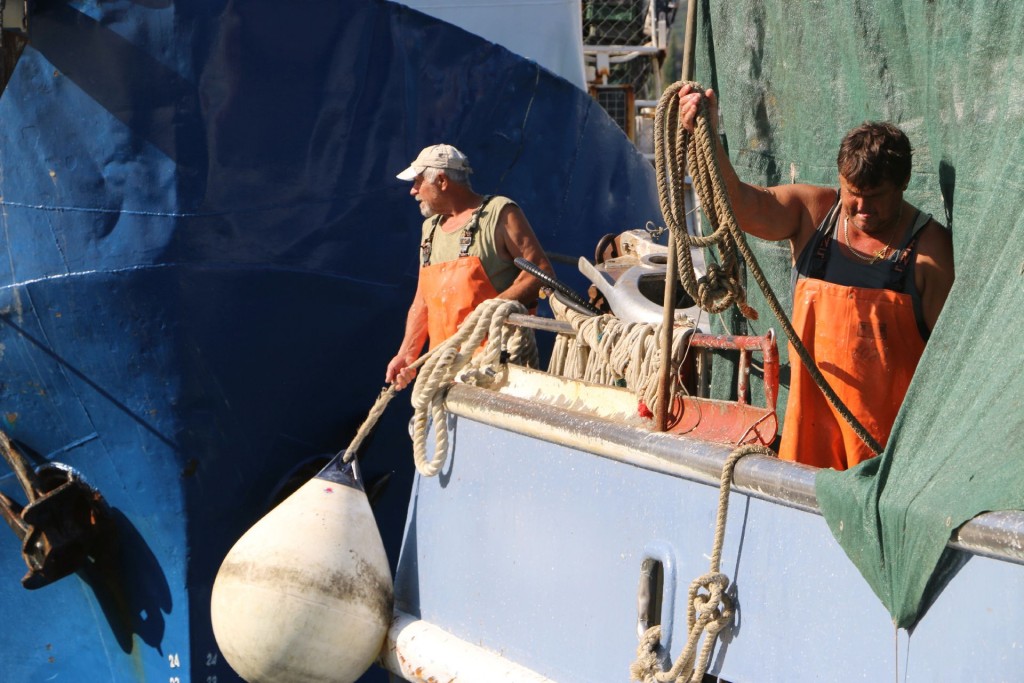 We eat, swim, walk and read all day long and when we want to be alone, we take our dinghy and make a trip to a quiet place out of the bay. Swimming, snorkeling – the sea bottom has so much to show (photo 7)…
But from time to time it is also nice to spend a day in a more active way. Slano is a well-known hiking and biking area; more than 20 km of trails are marked in a clear manner.
And when it is too hot for hiking or biking, we take the car and make a tour through the beautiful hinterland. Or pass the border to Bosnia and Herzegovina and visit the Vjetrenica Cave. Or book a day trip by boat to the Elaphite Islands.
Believe me: one month in Camp Rogač gives us energy for a whole year!