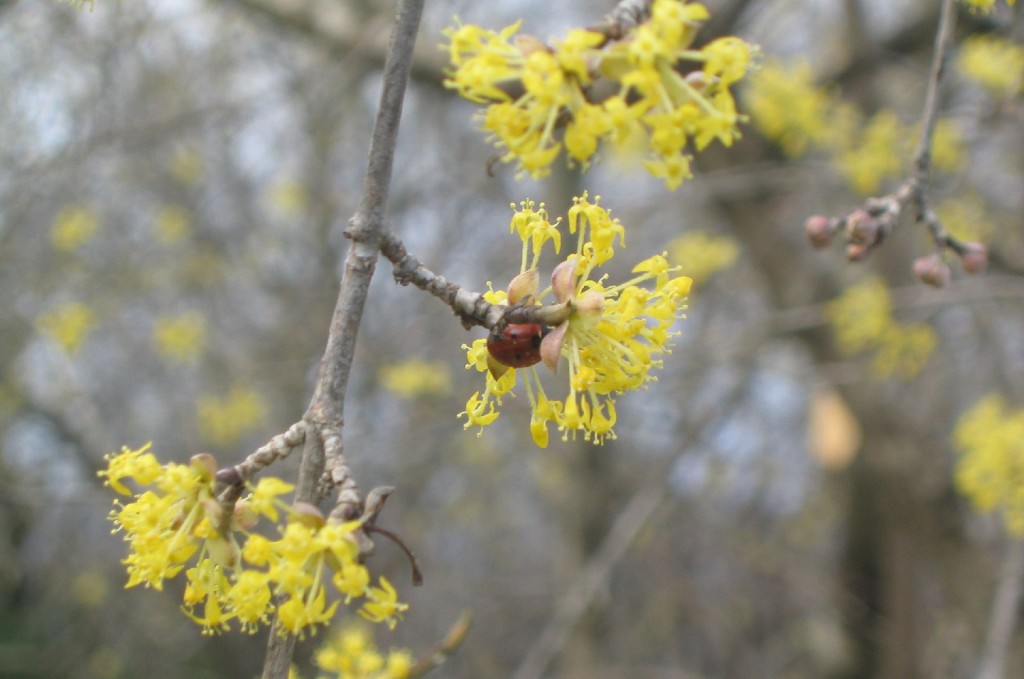 Skadar Lake is close to Podgorica and it is always waiting to be explored. Historic villages, gastronomic delights (trout and carp!), breath-taking views, islands and monasteries, old stone bridges … but above all, natural beauties. Depending on the weather, the lake can be blue, green, and sometimes dark grey. Its color changes all the time. And its flora and fauna make the area absolutely unique.
In the last weekend of February we made a round trip from Podgorica to Rijeka Crnojevića and Virpazar, following the old caravan road. Spring was in the air! Coming from Podgorica, we enjoyed the magnificent view from "Pavlove strane", but we were also delighted to discover purple carpets of wild crocuses along the road near Rvaši (photo 1).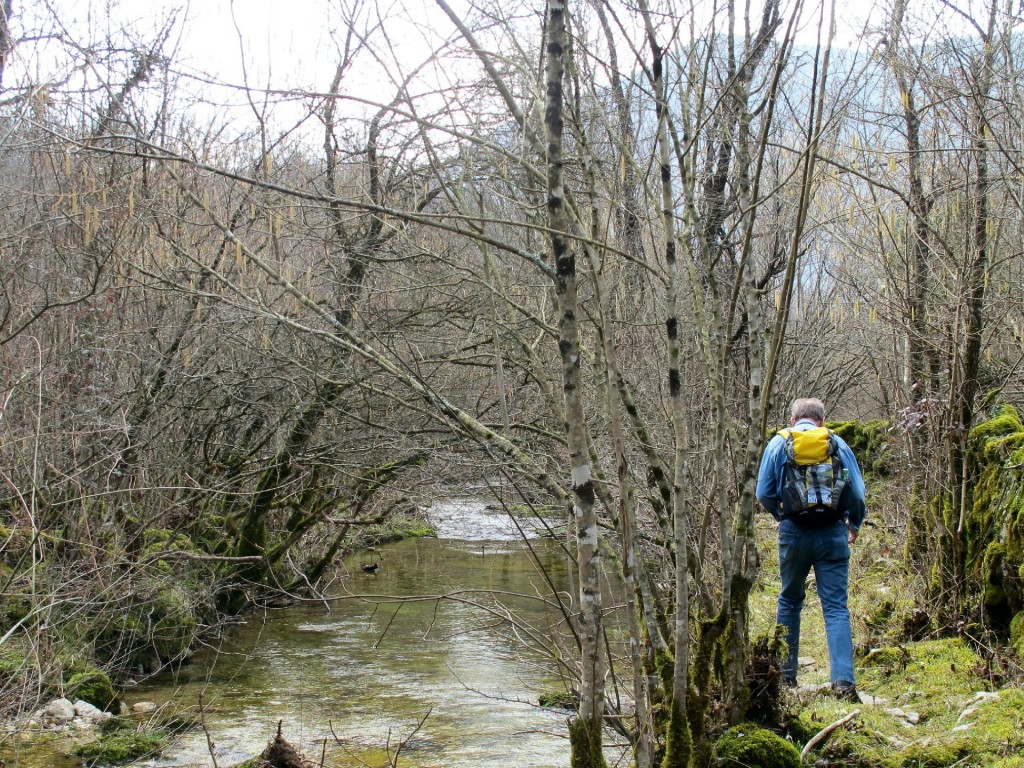 The first violets had already appeared and at many places we saw patches of yellow flowering trees: the European cornel or dogwood (Cornus Mas) (photo 2).
Just before reaching Rijeka Crnojevića we turned left and passed the old stone bridge. The panorama was spectacular. The water level was still high and naked trees were mirrored in the Lake, creating a mystic atmosphere. Driving through the dense woodlands, we soon arrived at the village of Čukovići, where we parked the car, as we had the feeling that wild spring flowers would, first of all, grow along the Seljani brook near the footpath to the mills of Poseljani (see my blog post: "The mills and bridges of Poseljani"). So we walked downhill and followed the trail along this small current (photo 3).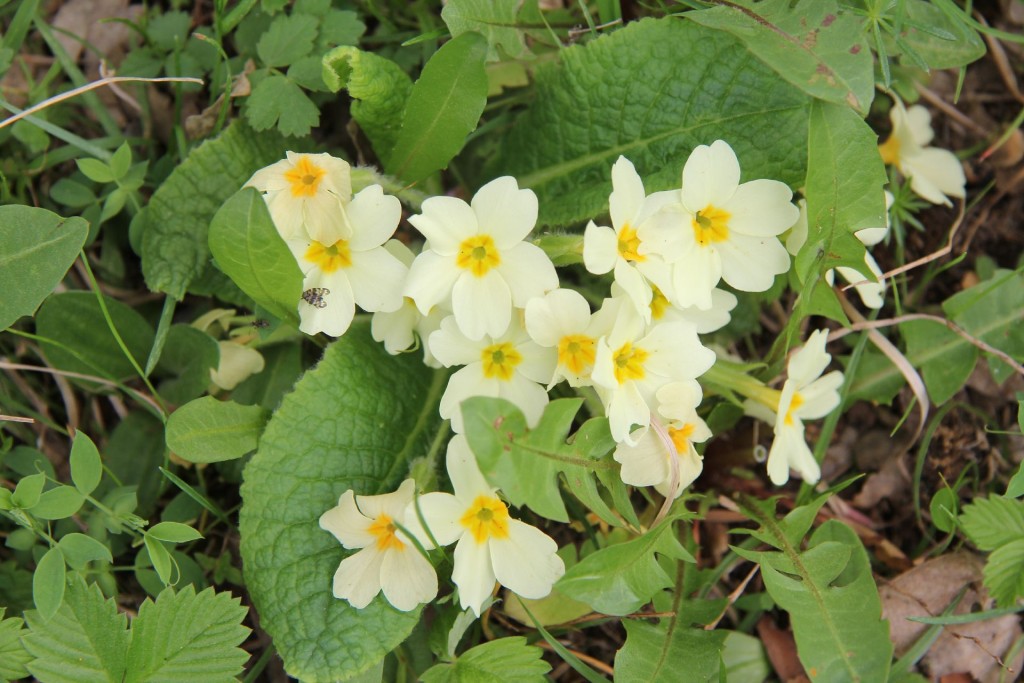 And yes, we were right! Both sides of the path and the stream were decorated with wild flowers: snowdrops, wild crocuses, violets, beautiful primroses (photo 4) and Alpine squills (photo 5). What a treasure! Did you know that many of these wild flowers are on the "Red List" in the Netherlands? Primrose (Primula Vulgaris) is protected and so is two-leaved squill (Scilla Bifolia). And in Montenegro you can see them on each foot step!
We did not have enough time to hike further to Poseljani and so we continued our trip by car. Along the road to Komarno, the views of the Lake are spectacular. There was hardly any traffic on the narrow road and soon we reached the serpentines above Virpazar, with a great view of this charming town.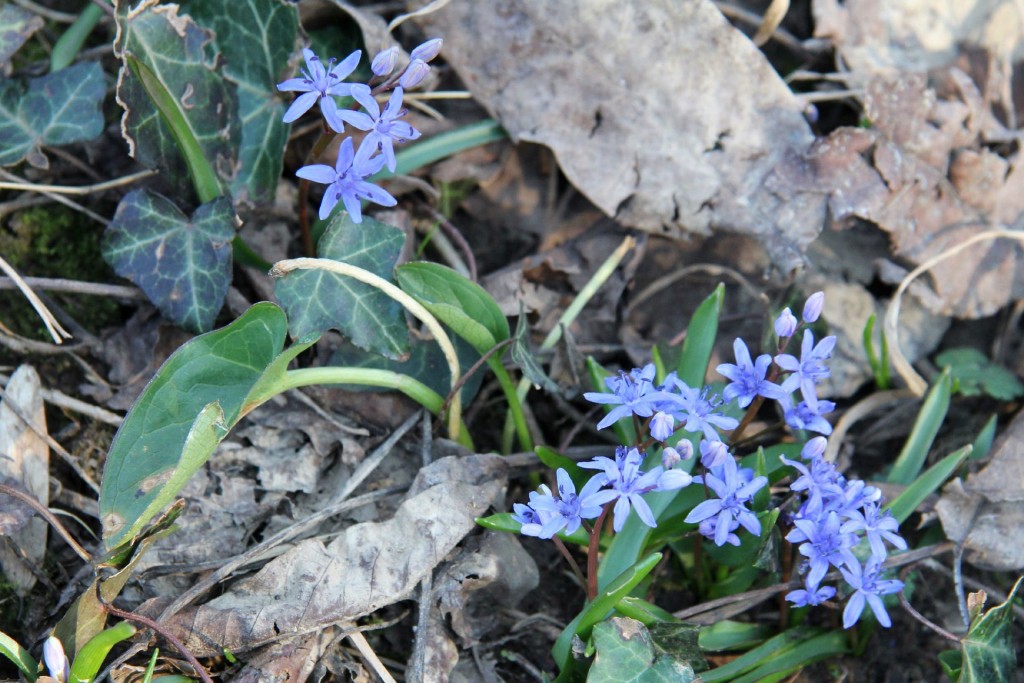 We arrived just before sunset. And then we got a surprise… The sky and the water of the Lake had already become deep grey at that moment, but the last sunbeams made the reed appear almost golden in color. It was a surrealistic picture (photo 6)!
So – after the long and rainy Montenegrin winter – this is the time to explore nature. Feel the spring! Enjoy the first wild flowers!