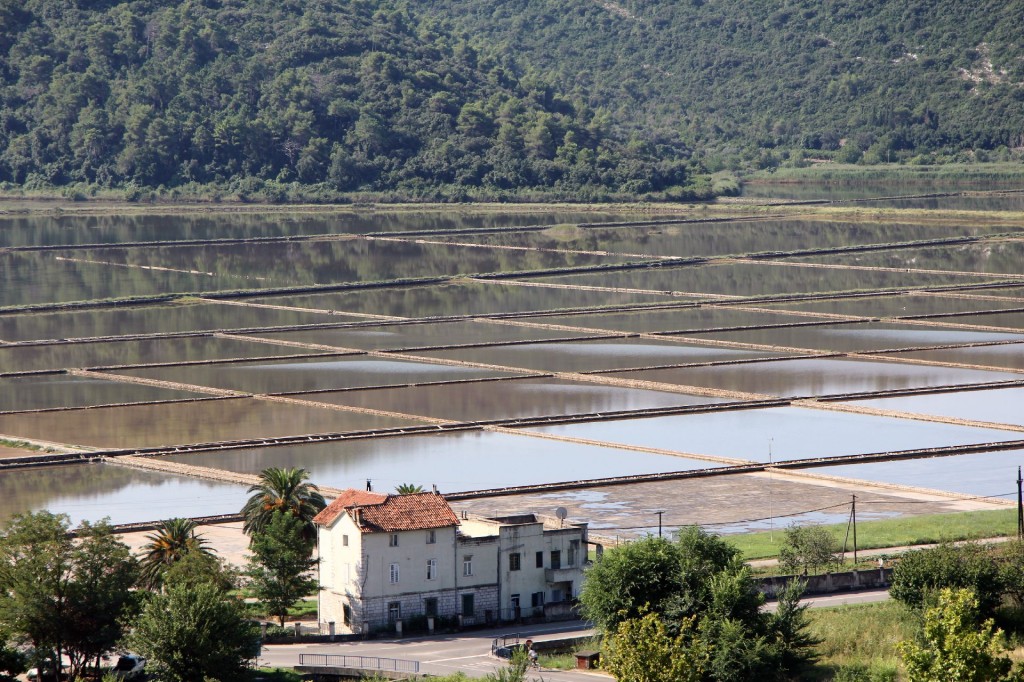 Ston, a small fortified town on the Pelješac Peninsula, about 54 km north-west of Dubrovnik, is becoming more and more popular as a tourist attraction. The defensive walls that surround the town are absolutely unique, but Ston is also famous for its oyster production and the 2000-years old salt works in the vicinity that have produced sea salt for centuries.
Visitors of Ston have the possibility to take a walking tour of the 5.5 kilometers long Ston Walls that have been under reconstruction for many years (photo 1). The renovation was initiated by the Association for Preservation of Dubrovnik Historical Heritage, and it was mainly financed by Dubrovnik City Walls ticket sale.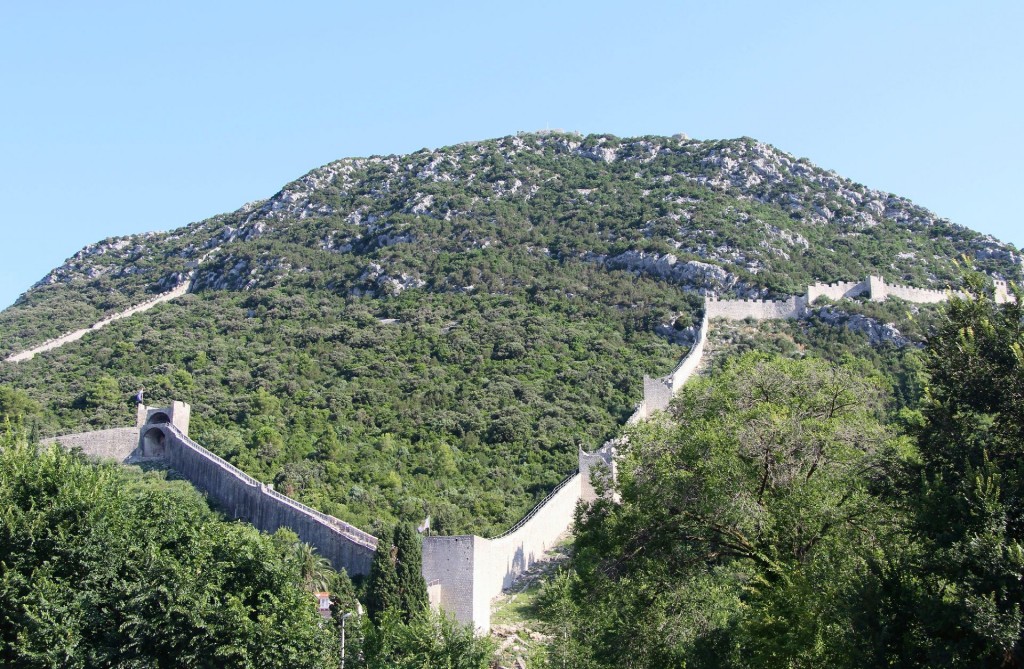 The walls, fortified by around 40 towers and five citadels, spreading along the entire length of the peninsula, were built by the Dubrovnik Republic between 1333 and 1506. Two small towns – Ston and Mali Ston were established at the southern and north tip of the walls. The walls were meant to protect the precious salt pans that contributed to Dubrovnik's wealth. At that time, a kilo of salt was worth the same as a kilo of gold, so whoever controlled the salt pans was rich (photo 2).
After a short sightseeing of Ston with its beautiful old stone houses and churches, we started the tour at 8.30 AM (the cost of an entrance ticket is 40 kunas or € 5.50 per person and opening hours are from 8.30 AM to 7.30 PM during the summer).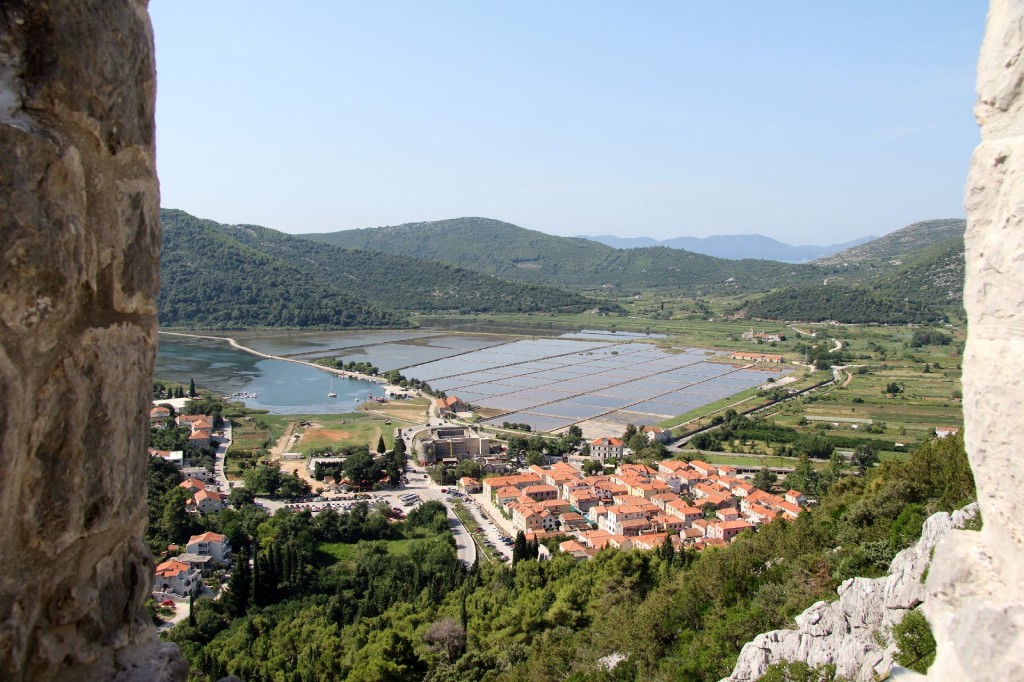 Attention: if you want to make the tour, you need a good physical condition (photo 3). The breathtaking views from the walls – 5-10 meters high – come with a price tag (photo 4). Although the ancient walls are safe and sturdy, with a guard rail on both sides, you are not advised to walk up when you have any fear of heights. The stairs are quite steep and the sun is burning very intensely. Anyhow, you should wear comfortable walking shoes, as the old stones can be slippery when coming down (photo 5). And don't forget your camera: the panoramas are magnificent!
The walking tour from Ston to Mali Ston took us around one hour and a half (plus the walk back to Ston along the road – 10 minutes). Mali Ston is a nice village, dominated by the fortress of Koruna that is part of the city walls and the small port (photo 6).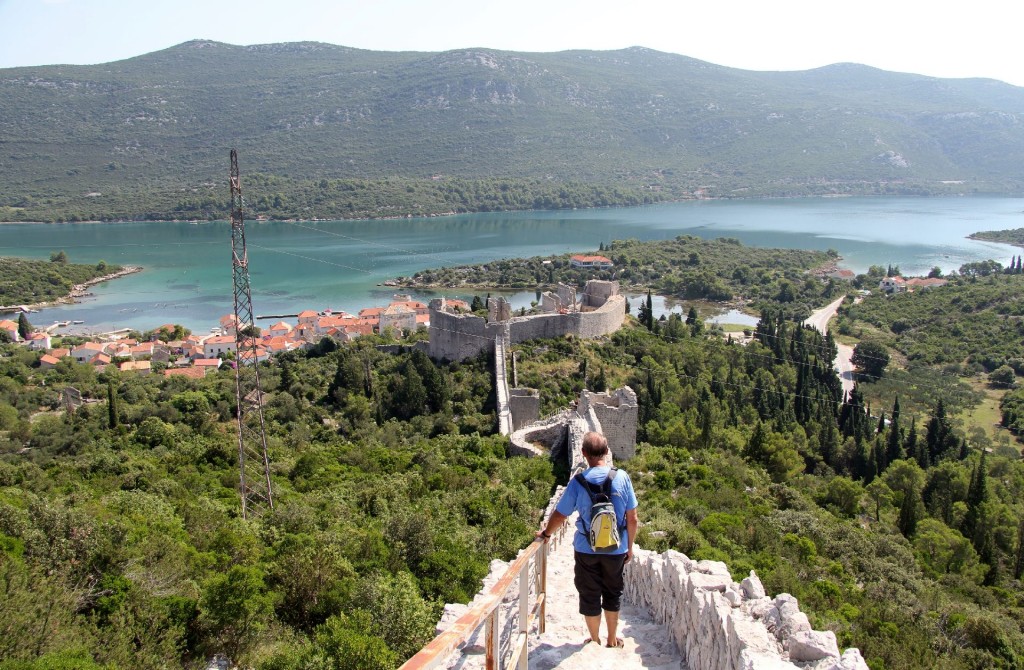 Eating oysters or mussels in Mali Ston should be an essential part of your visit to this area. You can buy them in the street stalls along the port, but the best seafood restaurant is Kapetanova Kuća, situated on the waterfront.
For us, the walking tour around the Ston Walls was a very special experience and we will not easily forget it!