During one of our day trips in the surroundings of Podgorica we visited an interesting historical village in the hills of Kučka Krajina: Medun, located at a distance of 13 km from the capital city.
The Illyrian tribe of the Labeates that lived around Skadar Lake built a castle here between the 4th and 3th century B.C. on an elongated rocky hill and called it Meteon. But the Romans conquered the place in 167 B.C. and captured the last Illyrian king, Gentius. Several centuries later, the castle was transformed into a medieval fortress and Medun continued to develop as a town.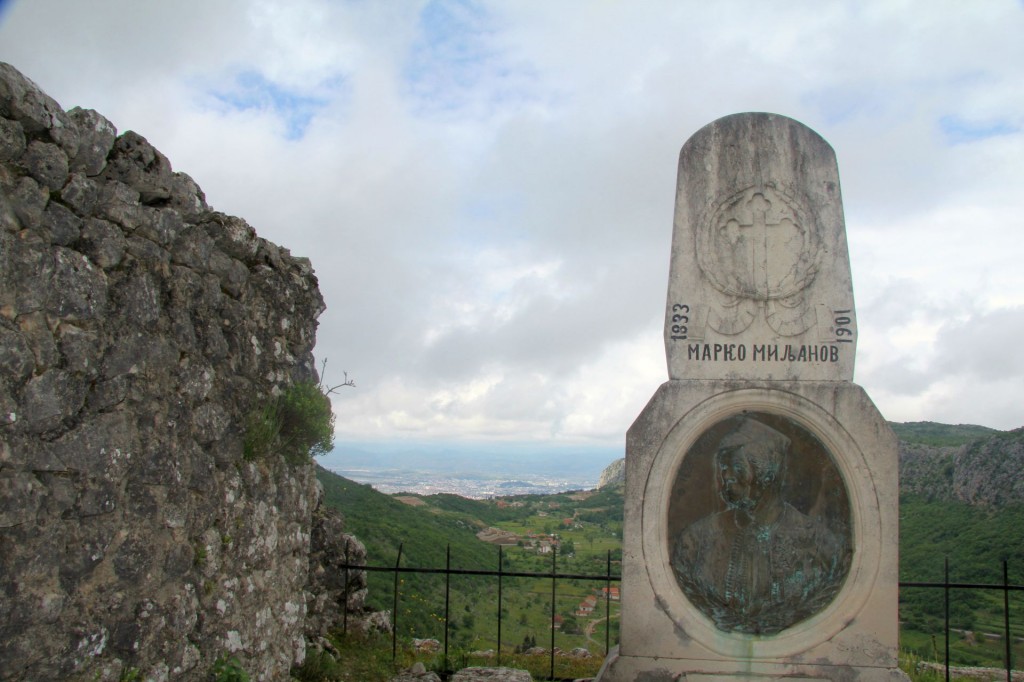 Approaching the village, we saw the contours of the mountainside fortress on a cleft between two other mountains. Nature is wonderful in this area: old stone houses are scattered over the mountain plateau, wild flowers cover the meadows and numerous vineyards show the diligence of its inhabitants.
Passing through the center of the village, we turned right, following the signpost, and after a short drive we parked our car at the foot of the hill, near the museum. A steep and narrow path led to the top of the hill. The view of the surrounding highlands and the valley of Podgorica was magnificent. Under the remains of the medieval fortress we found a small church, dedicated to Archdeacon Stephen, with a monument for Duke Marko Miljanov (1833-1901), who is buried here. He was a very important person in Montenegrin history, leader of the Kuči clan, and a legendary fighter against the Turks. He was also a famous writer who described the life and struggle of his clan in Montenegro.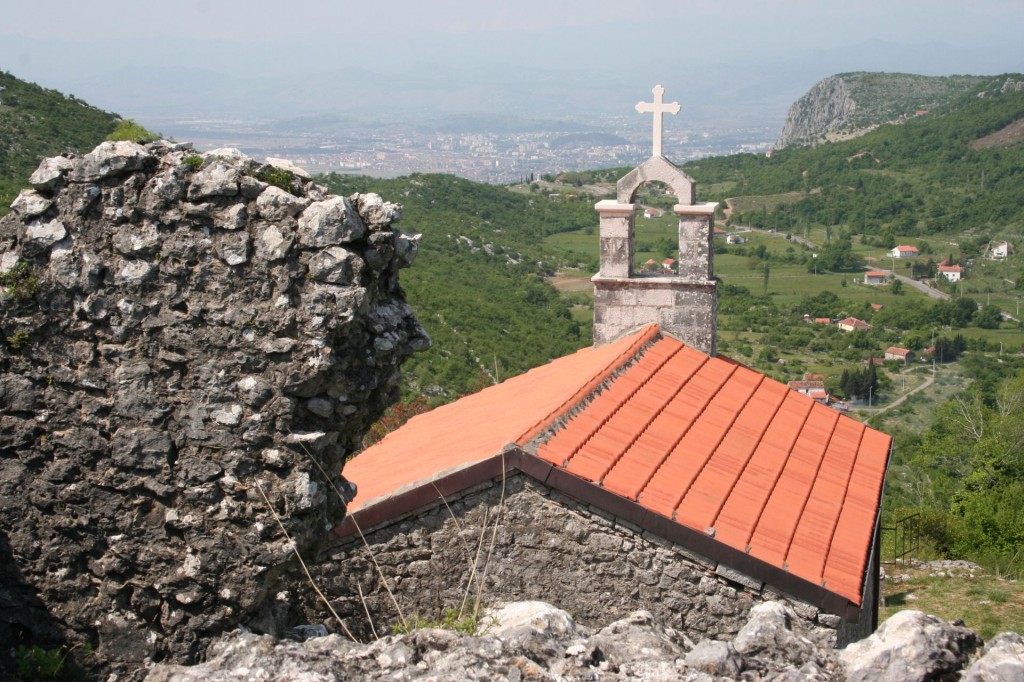 In 1971, the house in which he was born was transformed into a Memorial Museum. The authentic exterior was preserved while the interior was adapted for the exhibition. The museum contains three segments: a historical, ethnographic and literary collection. Apart from the personal belongings of Marko Miljanov: costumes, weapons, documents, etc., we thought the ethnographic part with household items, costumes, ornaments and items from ordinary people's lives most interesting. Although illiterate at the age of 50, Marko Miljanov, after learning to write, left some of the most precious literary works about the time he witnessed. His most important work was Examples of Valor and Humanity. He died in Herceg Novi in 1901.
North from the fortress is a necropolis, originating from the Iron Age. Unfortunately, this archeological site has not been explored yet. Although Medun represents a site that hides significant historical values, from Prehistory to the Middle Age, it has not been studied sufficiently. What a pity! It could be another nice tourist attraction, as many tourists are interested in combining the beautiful nature of Montenegro with its cultural and historical treasures!