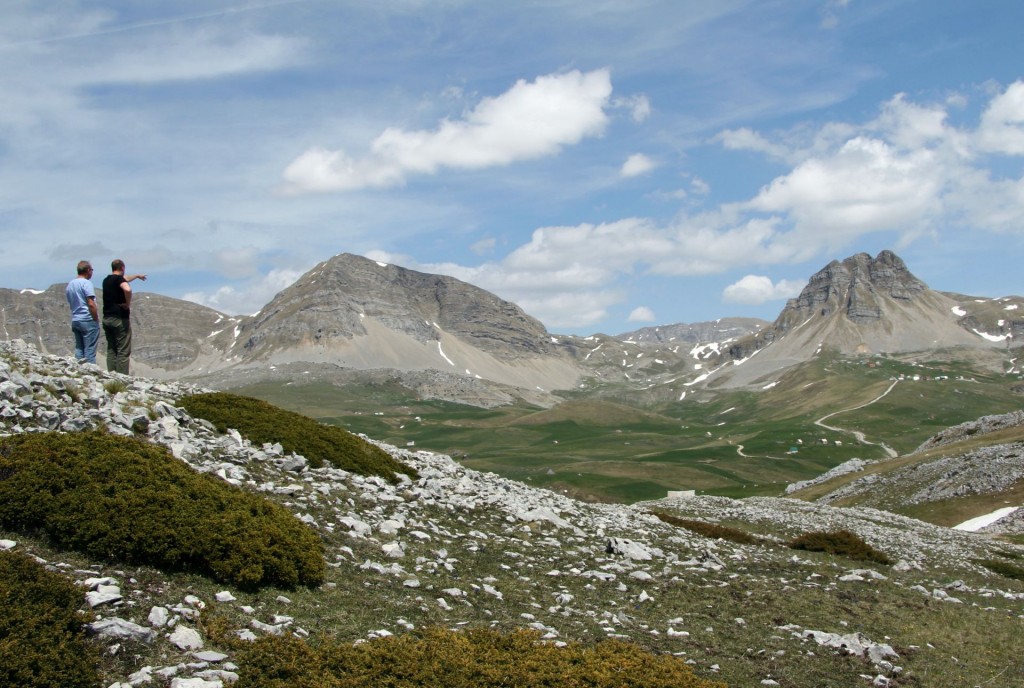 It is always a challenge for me to visit the hidden secrets of Montenegro, places that are still unknown to foreign tourists and even to many Montenegrins. One of such places is the Lukavica plateau, famous for its 380 water springs. With the impressive mountain tops of Veliki Žurim (2036 m above sea level) and Mali Žurim (1984 m above sea level), it is one of the most beautiful parts of Župa Nikšićka (photo 2).
By car, you can reach the area in around half an hour from Nikšić (30 km). The road leads along the "Zagrad" mine, through Luka Bojovića and then it turns into macadam at Bare Bojovića near Mali Žurim, from where it continues to Lake Kapetanovo (Kapetanovo Jezero). This last part, another 8.5 km, is not suitable for passenger cars.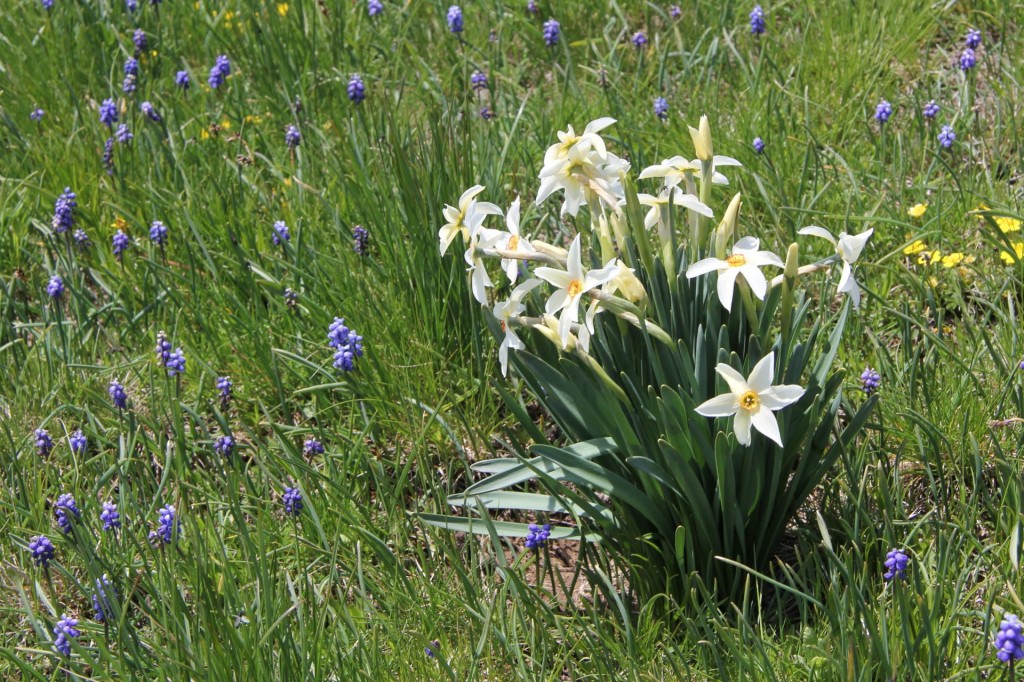 But there is another possibility for 4×4 adventurers and mountain bikers: follow the signs to Vučje from Nikšić and turn right after around 20 km (behind a small monument), where a macadam road/biking trail passes over the plateau and further to the lake. The route can be found in the book "Mountain Biking in Montenegro" written by Rade Minić.
Due to snow remainders, it is hard to get to Lake Kapetanovo in springtime and so we left this target for another occasion. But May is certainly the most beautiful month to admire the flower fields on the Lukavica plateau that is crossed by numerous springs and water streams and surrounded by the magnificent mountain range that is called Moračke planine.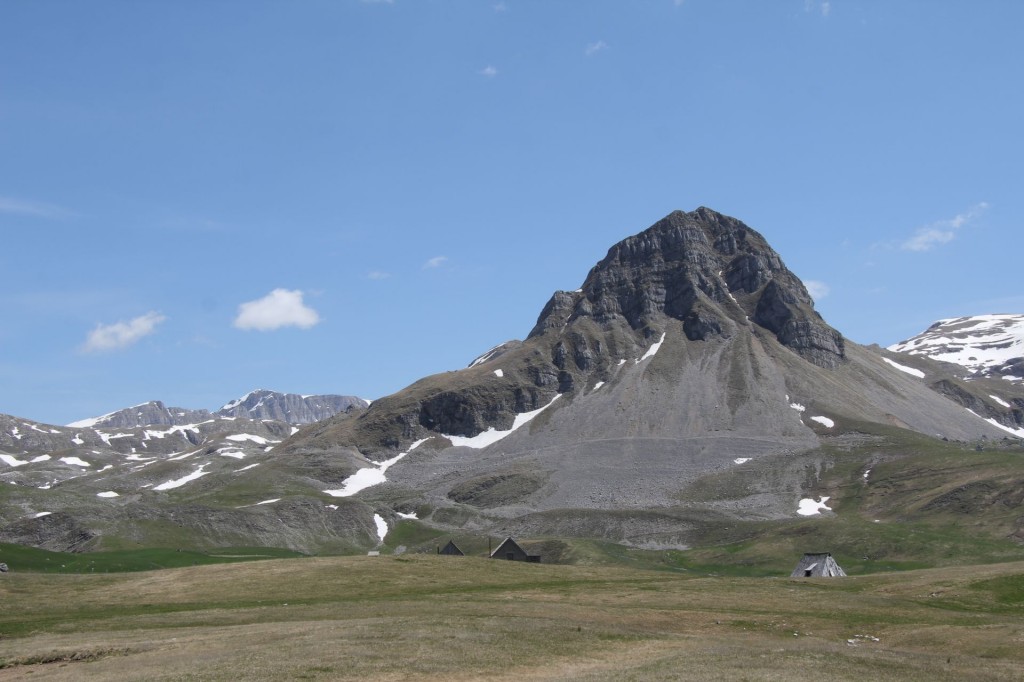 We made a nice hiking tour, roaming around the flowering pastures. The view of Mali Žurim (photo 4) and Veliki Žurim with their glacial deposits dating from the Pleistocene was impressive. Several transparent water streams could be crossed by means of improvised "bridges" made of big natural stones (photo 5). The traditional huts of the shepherds (photo 1) were still waiting for their inhabitants, who stay there – with their cattle – during the hot summer months.
But – apart from the picturesque surrounding mountains – it was a special experience to see millions of flowers all over the place. Large fields were covered with blue grape hyacinths, wild daffodils could be spotted everywhere (photo 3).  Other areas were completely purple by the densely flowering violets (photo 6). We also discovered blue gentiana, wild orchids and many other plant species. An unknown nature paradise in the central part of Montenegro!