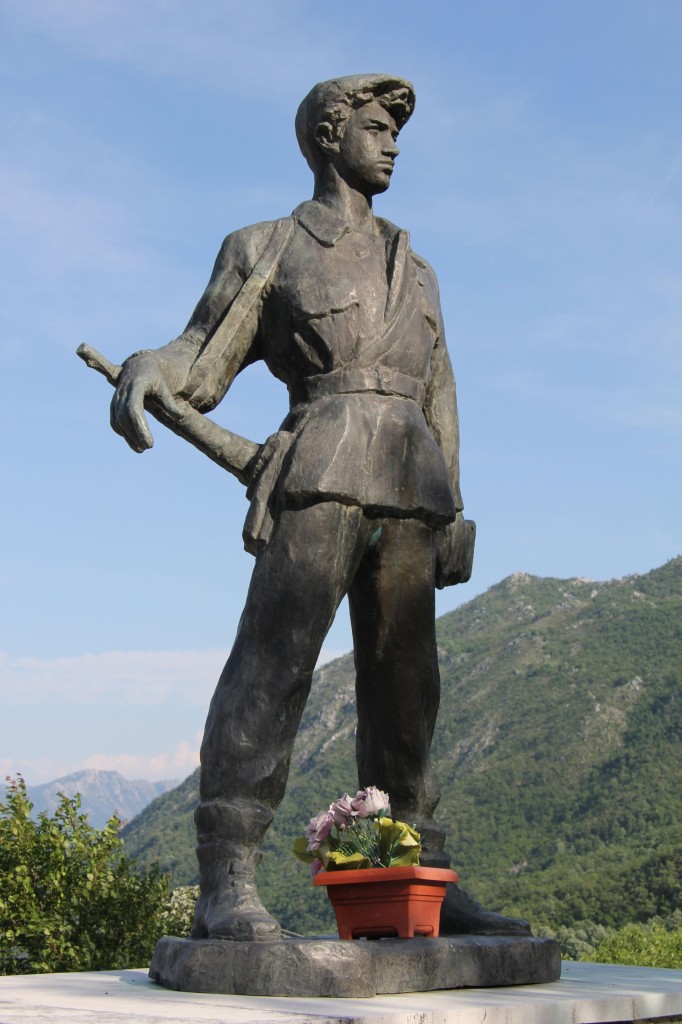 All over Montenegro you can find war monuments, commemorative plaques, busts …. Some of them remind us of battles against the Turks, but most memorials refer to World War II. They are especially numerous in the central part of the country.
In search of such "red star" memorials, we made a trip to the village of Utrg, the birth place of Svetozar Vukmanović Tempo, national hero of Yugoslavia, and his brother Luka, who was canonized by the Serbian-Orthodox church.
Utrg, part of the village of Podgor, is situated in the area of Crmnica, but it is not easy to find. We started the trip from Podgorica, taking the road to Cetinje and further towards Budva. At eight kilometers after Cetinje we turned left, following the signpost to Prekornica. Then we kept right at the first junction, two kilometers further. The road, narrow and winding, lead us through impressive karst mountains and forests.
After five kilometers we entered Utrg, a sleepy mountain village at the foot of the Velika Trojica mountain that offers a magnificent view of the surroundings. Until the sixties of the last century Utrg was just a "nook" in the Crmnica region. There were no roads and the inhabitants needed a whole day to reach Podgorica by foot or by horse. But things have changed now. Roads were built, old houses reconstructed, and the people from Utrg are coming back to their village, where they produce wine and other agricultural products.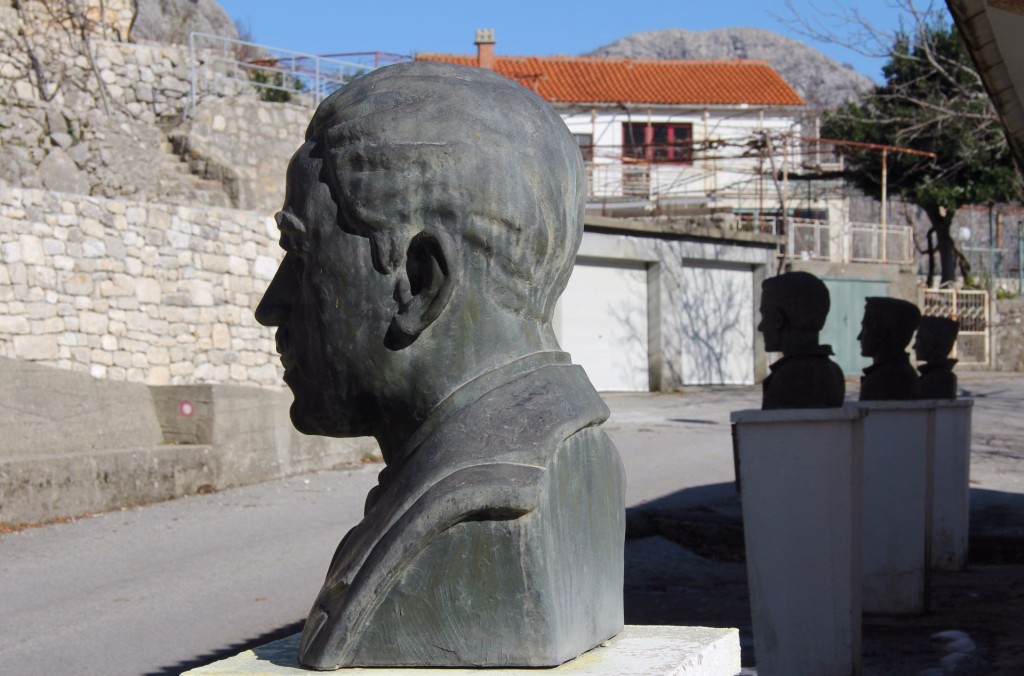 The center of the village is a weird place, at least for foreign tourists: close to a big "guvno" (threshing floor), there is a big sculpture of a young partisan soldier with a gun, watching in the distance and proudly standing on his pedestal. But this is not the only war memorial of Utrg! In front of the village administration building we saw four commemorative busts of famous Partisans born in this area. The fifth one has got a special place: this is Svetozar Vukmanović Tempo, people's hero, writer and well-known state official in Tito's Yugoslavia. He was nicknamed Tempo as he always urged people to hurry.
Tempo's brother Luka was a Serbian-Orthodox priest in Montenegro. He was executed by Partisans in 1945, trying to escape Montenegro in a mass exodus towards Slovenia and Austria. Luka's 14-year old son Čedomir was also in the convoy that was composed of royalists and chetniks who feared reprisals by the communists. The group was intercepted by troops commanded by Peko Dapčević, communist general from Montenegro. Most of the people in the convoy were executed on the spot and buried in unmarked graves.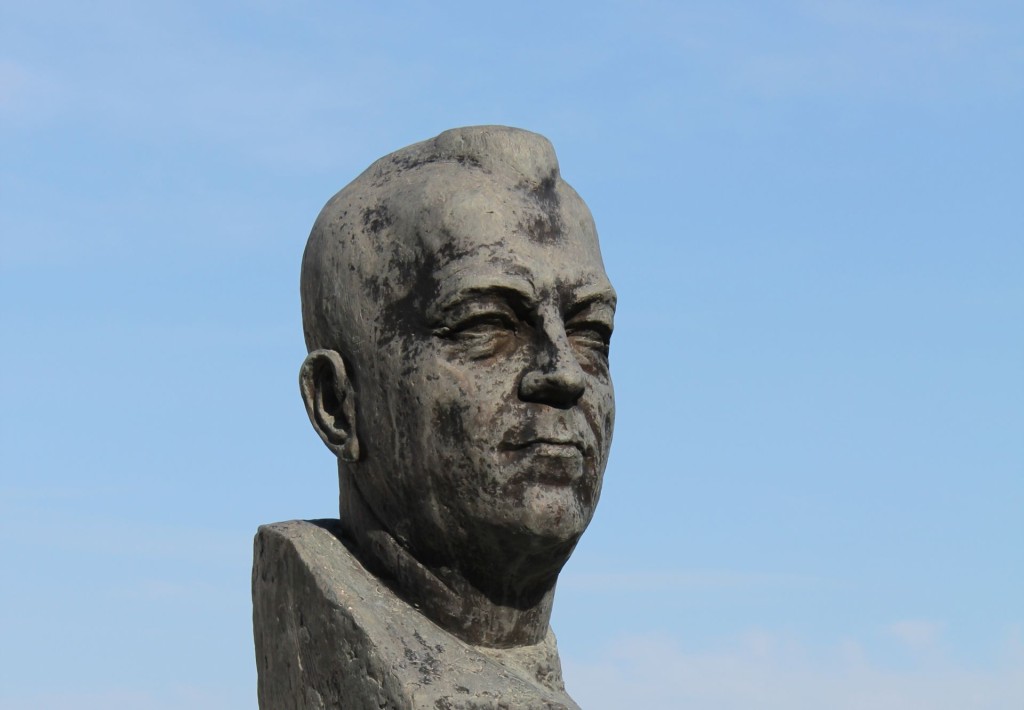 Tempo's role in Luka's capture and execution has remained unclear. Some people say that he was informed and asked to decide on what should happen to his brother. His reported answer was: "The same as what happens to others". Luka's son Čedomir managed to survive. He was raised and educated by his uncle Tempo. However, Čedomir believes that Tempo did not find out what happened to his brother Luka until a few days after his execution. The Serbian-Orthodox church believes that Luka has died as a martyr and he was thus canonized by the Serbian-Orthodox church around fifteen years ago.
What a strange story! But a story so typical for Yugoslav circumstances in that period. Thinking about this family tragedy, we did not see anybody around. We were alone with the past… The proud soldier seemed to say goodbye when we left. We continued our trip to Virpazar and from there back to Podgorica – a total distance of 90 km.
I am sure that this area and in particular this village is much more beautiful in spring and summer and I would not only recommend the trip as part of my planned war monument route, but also as a place of exceptional natural beauty!