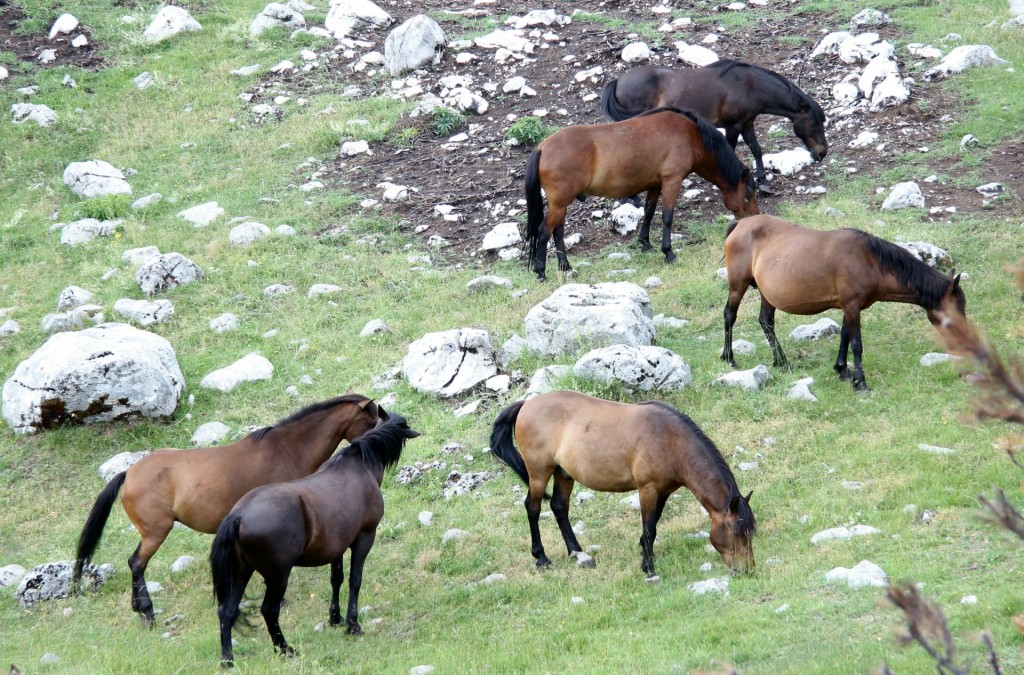 Wishing to escape from the hot city, we decided to spend a day in the mountains of Kučka Krajina and to visit Bukumirsko Lake. This Lake is situated at an altitude of 1,440 m above sea level and at a distance of only 45 km from Podgorica.
On the 20th kilometer of the road to Kučka Korita, after having passed the picturesque village of Ubli, we turned left to Bukumirsko Jezero. The road was steep, narrow and winding, but there was hardly any traffic. The vistas were breathtaking! Horses were grazing everywhere and we even saw a big eagle flying high above the mountains.
The asphalt road stopped at 25 km from the crossroad and we parked our camper. The temperature was about 20 degrees Centigrade (instead of 35 in Podgorica) and the peaks of some mountains were still covered with snow. Chilled by a fresh mountain breeze, we soon started our hiking tour and reached the Lake after about fifteen minutes.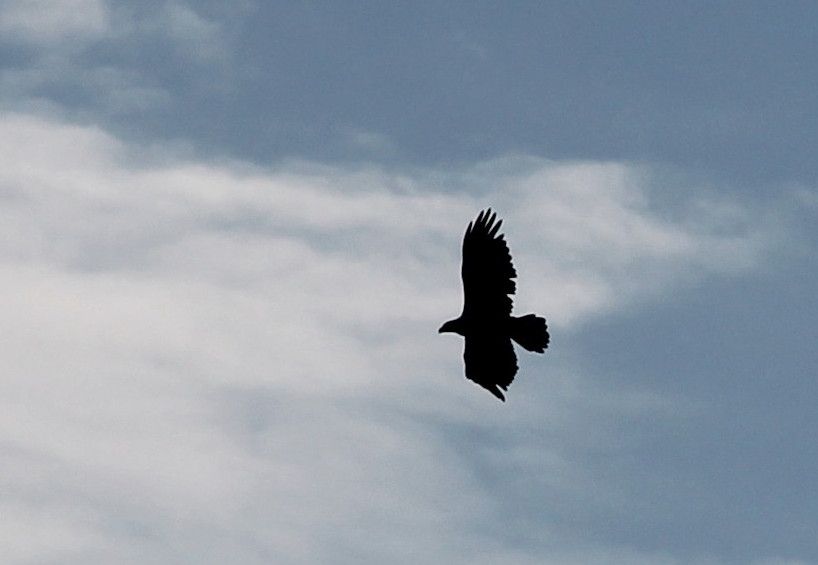 The stunning panorama of the Lake with the peaks of the Kučka Krajina mountains dominating over it is truly one of the most beautiful mountain landscapes of Montenegro. A group of young people sitting on the shore was playing the guitar and singing melancholic songs of the Serbian author Djordjije Balašević. It all looked like a movie set: the singing people, the dark-green water with reed, grass on the shore …. And the rocky giants and roofs of mountain huts in the background….
Bukumirsko Lake is 210 m long, 130 m wide and 13-16 m deep. It is of glacial origin and its waters are home to abundant aquatic vegetation. One of the most famous endemic inhabitants of this lake is the triton (tritus alpestis montenegrinus).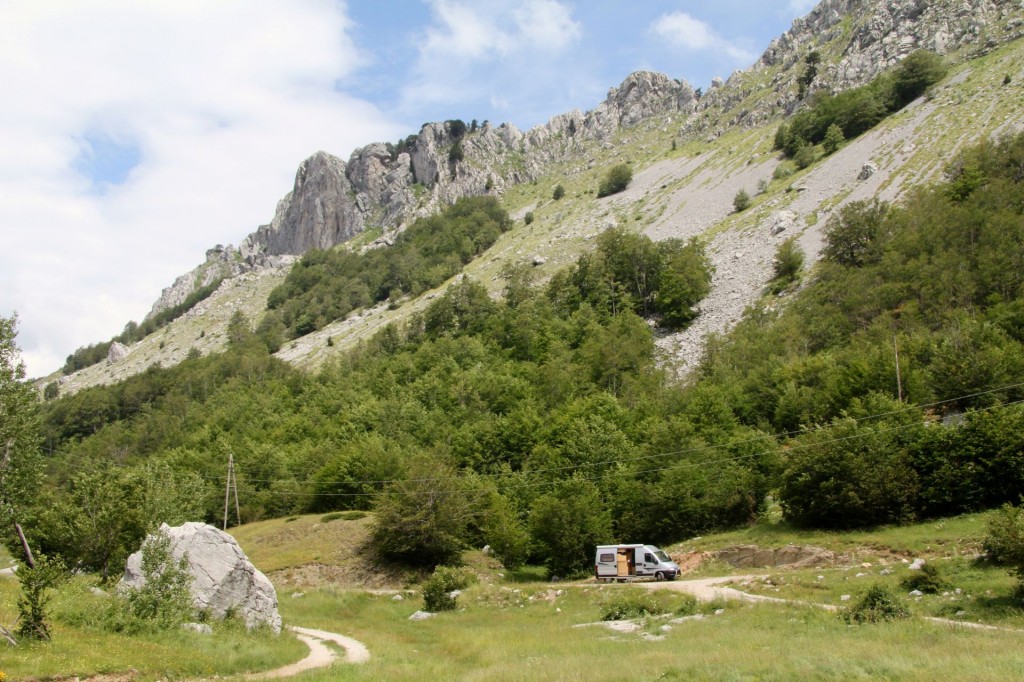 An old legend tells us that the Lake was once the home of a dragon, which used to come out of the water at night and frighten the Bukumirs, a nomad tribe that lived in the vicinity. But then the Bukumirs found a way to get rid of the dragon! They lit a large fire under the rocks and threw the huge hot stones into the Lake. The dragon's wings went on fire and he fled away, but not before cursing the Bukumirs. And thus the Bukumirs disappeared, fighting among each other.
There are a few marked paths from the lake to the summits of the surrounding mountains. We made a nice two-hours hiking tour and picnicked on a pasture under the mountain peaks.
Altogether, we spent a great day on Bukumirsko Lake. Kučka krajina offers silence, peace and the wild natural beauties Montenegro is so proud of. Moreover, nature is almost untouched here. So I really wonder why people prefer Mt Durmitor or Mt Lovćen –  when they have such a beautiful mountain resort at only 45 km from Podgorica!