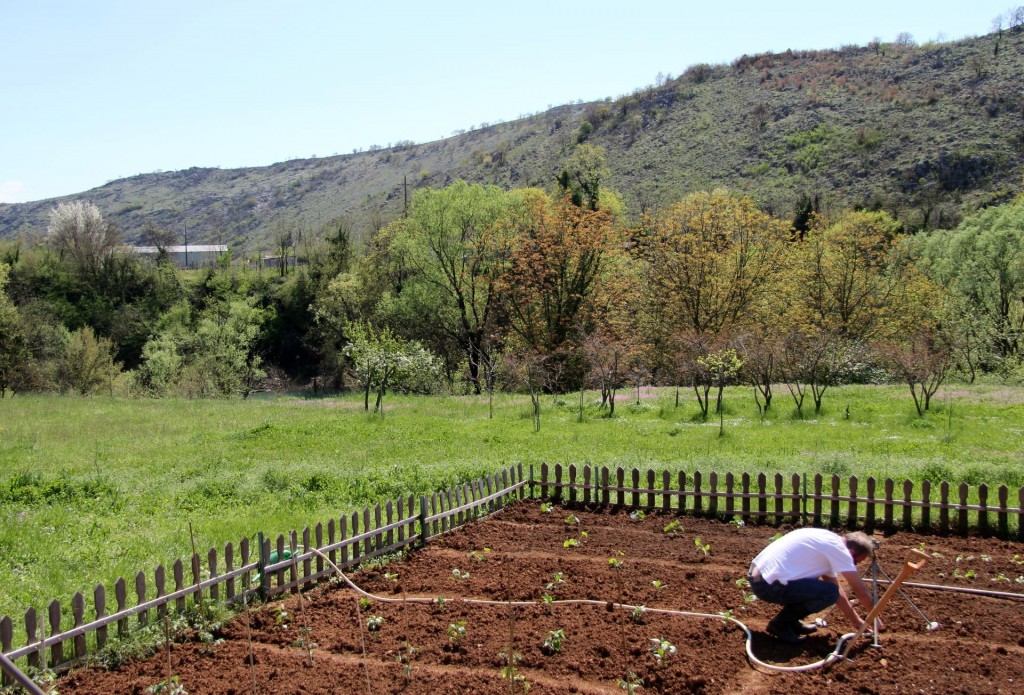 Where have you spent this beautiful sunny weekend? Paul and I have worked very hard these days! In Rogami (Lazi), on the green Zeta river – just 5 km from Podgorica -, we cultivate our "ecological" garden, without any pesticides and chemical fertilizers. After many weeks of heavy rain, it was really time to plant tomatoes, green peppers, courgettes, cucumbers, onions, chard and green salad.
The level of the river was still quite high. Fortunately, the strong water current had taken away litter, plastic bottles and cans that had been left along the river during the winter months and now everything was clean. The green leaves of the trees covered even the pile of garbage that belongs to our "neighbor" on the opposite side of the river.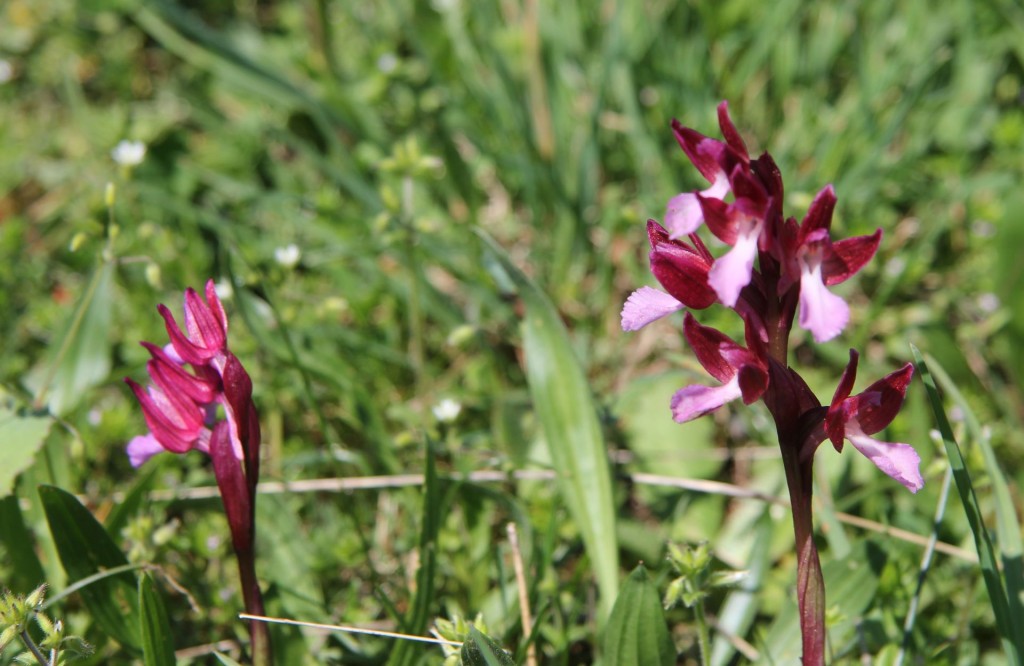 We had a cup of coffee among the blossoming trees of the river bank, listening to the birds. The meadows were covered with spring flowers in all possible colors: anemones, veronica, buttercup, crowfoot and many others. It was the first time that I discovered some orchises among the grass: flowers that are protected in the Netherlands and many other countries in Europe!
Swallows were flying around us, eager to build a nest at the same site as last year – in the upper corner of the terrace. We heard them twittering all the time and we had the feeling as if they really communicated with each other in a very particular language!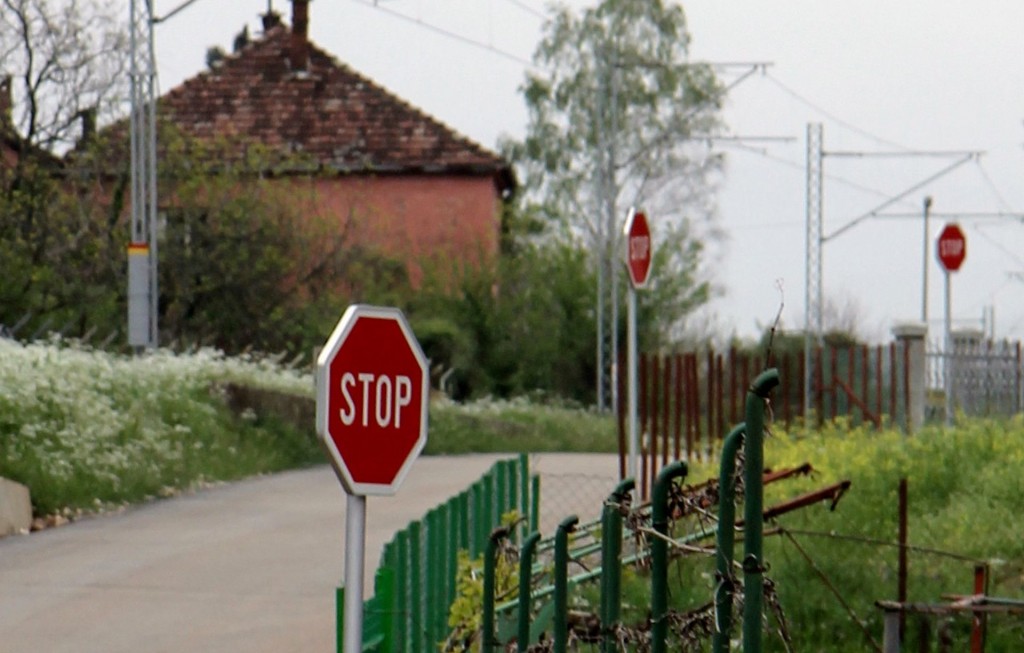 It was quiet and peaceful in Rogami. From time to time we saw some bikers passing by and the train driver to Nikšić greeted us by honking his horn.
Satisfied and tired, we returned home to Podgorica. As always, we passed through Rogami. A strange village. Do you know why? For some absurd reasons, you can see many STOP signs here (each 100 m on the average), although there are no side roads on this narrow strip of land between the railway and the river. All these signs were put on private access roads to the individual houses. Is it possible that the inhabitants of this village do not know that they have to stop their car – when leaving their homes – before entering the public road? Is there anybody who has an explanation for this environmental pollution and wasting public funds? It would be much better to pay ecological guards who would prevent people from throwing their garbage into the river!