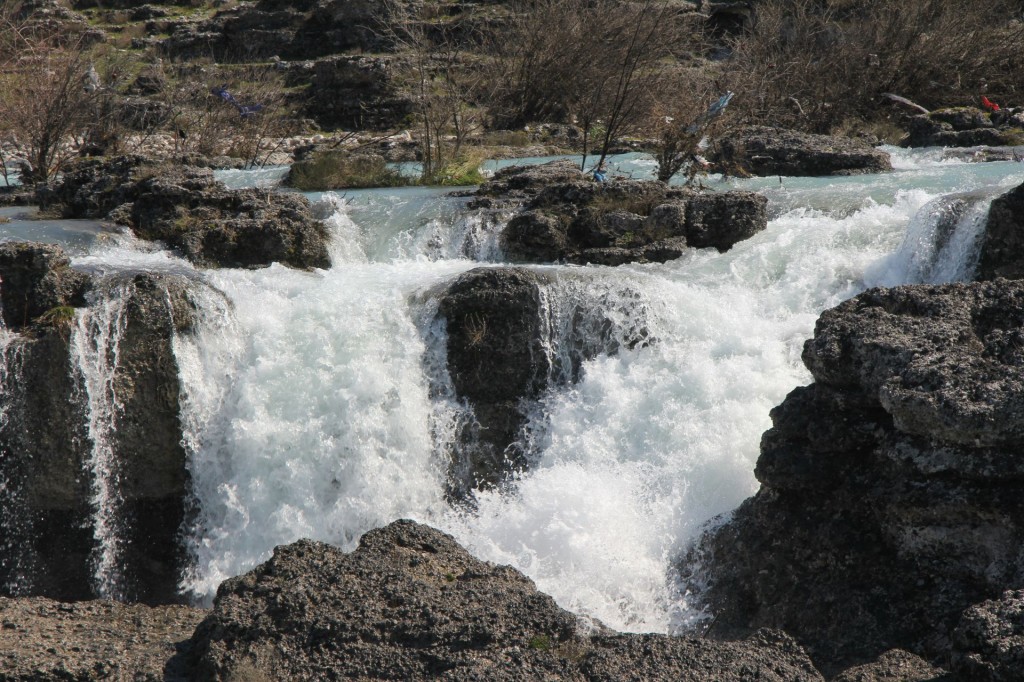 Did you know that Montenegro has its own Niagara Falls? This beautiful place at a ten minutes drive from Podgorica is rather unknown among foreign tourists and visitors, but the inhabitants of Podgorica and surroundings like to refresh themselves in the cool Cijevna river during the summer.
"Niagara" is also the name of the restaurant on the bank of the river. It is open all year round and offers good national food (lake carp and river trout!) and drinks. The location is very nice, especially if the weather allows you to sit outside, looking to the emerald green river. In the hot summer months, you can rest on the lawns or small pebble beaches, and there is a nice wooden bridge that links the two banks of the river.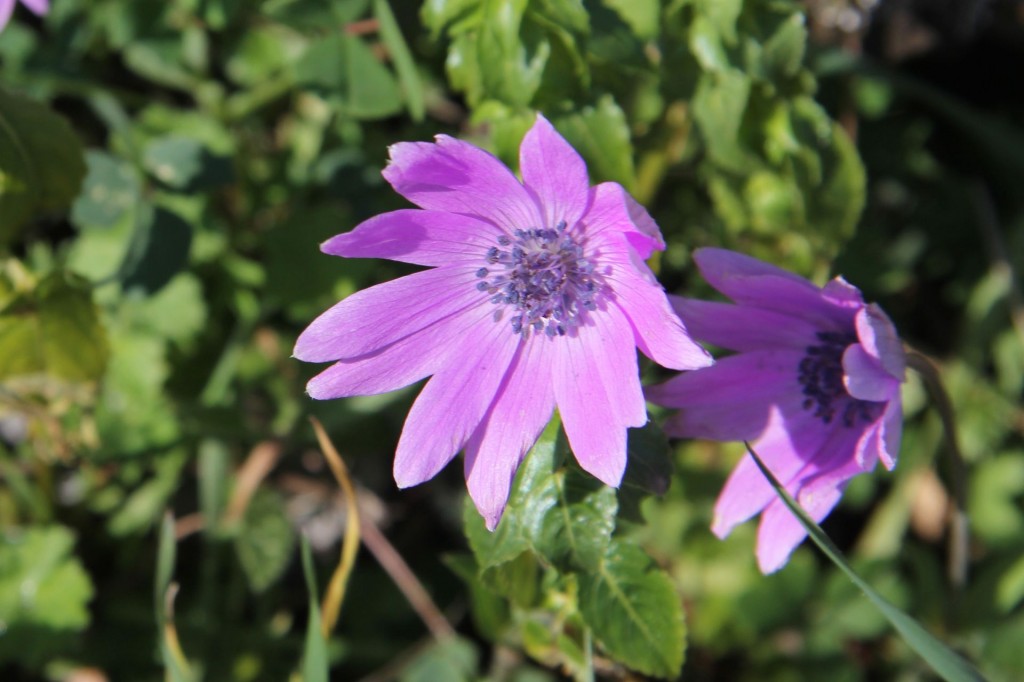 Although there are no signposts, it is simple to find this natural phenomenon. Take the road to Tuzi and turn right before passing the bridge over the Cijevna river, following the sign "Kuće Rakića". Follow the course of the river, which is often invisible as the Cijevna has cut its way deeply through the karst. Continue 100 m further after the sign of the "Niagara" restaurant and park your car along the road: take the iron stairs down to the river.
The Niagara falls are most impressive in spring time. Around the main waterfall you can see numerous small cascades finding their way through the picturesque karst landscape. On the other side of the river are the endless vineyards of the "Plantaža" winery. The banks are covered with spring flowers, as e.g. purple anemones (see picture).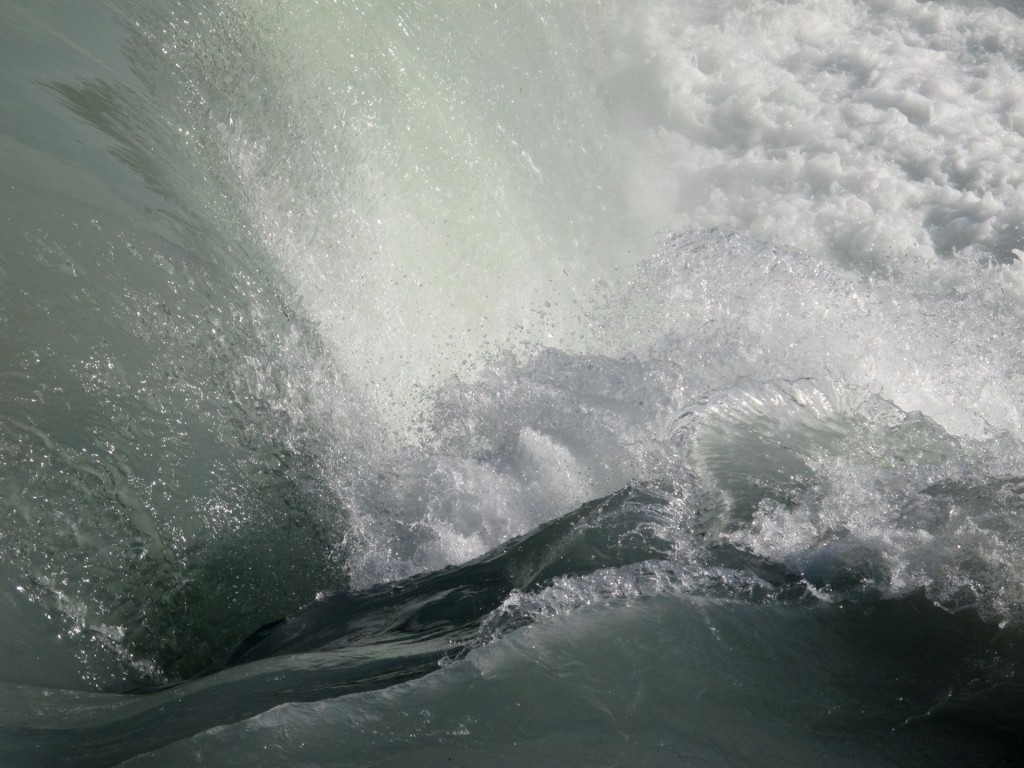 But let me tell you something more about the Cijevna river. This mountain river (in Albanian: Cem river) originates in Albania on the northern side of the Prokletije mountains and has a total length of 65 km, out of which 33 km in Montenegro. It flows southwest and merges with the Morača river south of Podgorica.
At a length of 25 km (15 km on Montenegrin territory) the river forms a breathtaking canyon, more than 1000 m deep. The forms of the karst rocks and caves are weird and picturesque and the flora is abundant. But this canyon will be the topic of another blog….
At this moment I can only recommend you: take a break after all this rain, go and see the Niagara falls and enjoy spring at only 5 km from Podgorica!