Prefabricated buildings are perhaps one of the most widespread legacies of communism. Entering or leaving any city from Tirana to St. Petersburg, from Podgorica to Kyev and Odessa, visitors have to make their way through suburbs filled with unattractive grey concrete housing blocks. After World War II, panel factories were built everywhere in the East European countries. Do you remember the "apartment factory" (Fabrika stanova) in Spuž, which was very active in the seventies of the last century? With the result that we still have a lot of such buildings in Podgorica: just take a look in the districts of Zabjela, Blok V, "Preko Morače" and you will understand what I mean.
During the last twenty years, many who had the financial possibilities have left these housing blocks for more prestigious apartments in modern buildings. The "construction boom" in Podgorica created more comfortable residential complexes like Vektra, Maxim and City Kvart. However, the boom has come to an end and the global crisis has disturbed many plans.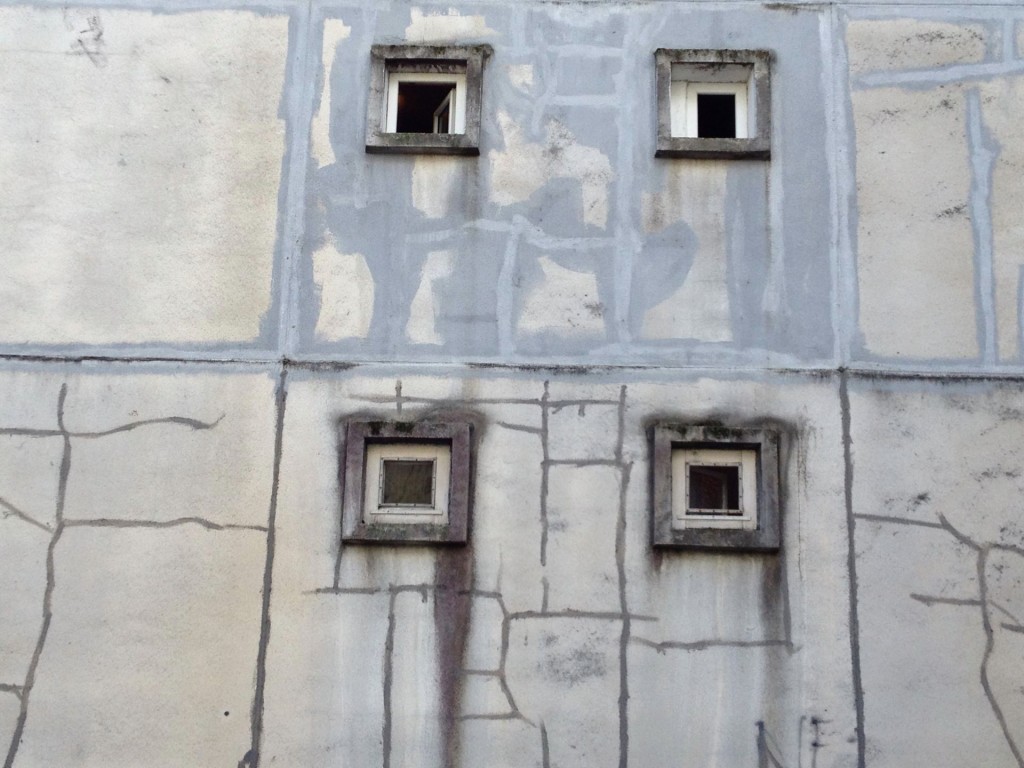 Those who stayed tried to make their apartments as comfortable as possible, fighting constantly against bad heat and sound insulation, leaking roofs and walls, obsolete water supply and electricity systems and defective elevators. Small apartments were expanded by glazing the balconies in all possible styles, but no attention was paid to the joint corridors, stairs and facades. However, some things have changed in the meantime. Ground floor apartments could be sold at a good price to retail shops, banks or minimarkets. These commercial facilities sometimes also paint the facades, repair the sidewalks and plant new trees around the building. But most prefabricated structures in Podgorica continue to be dirty, neglected and ugly. Due to Tito's "legacy", Podgorica is still characterized as an unattractive grey city. "Lonely Planet" states that the "nation's capital has little to offer". Plans to modernize and redevelop the old city districts, and thus to make the city more attractive have never been on the priority list of the Capital administration.
How have other countries resolved this problem? It depends on their financial possibilities, culture of living and level of development. In Slovakia I have seen nice and colourful renovated panel buildings emerging from green surroundings. Also in Poland and the eastern part of Germany I was pleasantly surprised with the clean and orderly suburbs, although most of them still consist of series of prefabricated structures.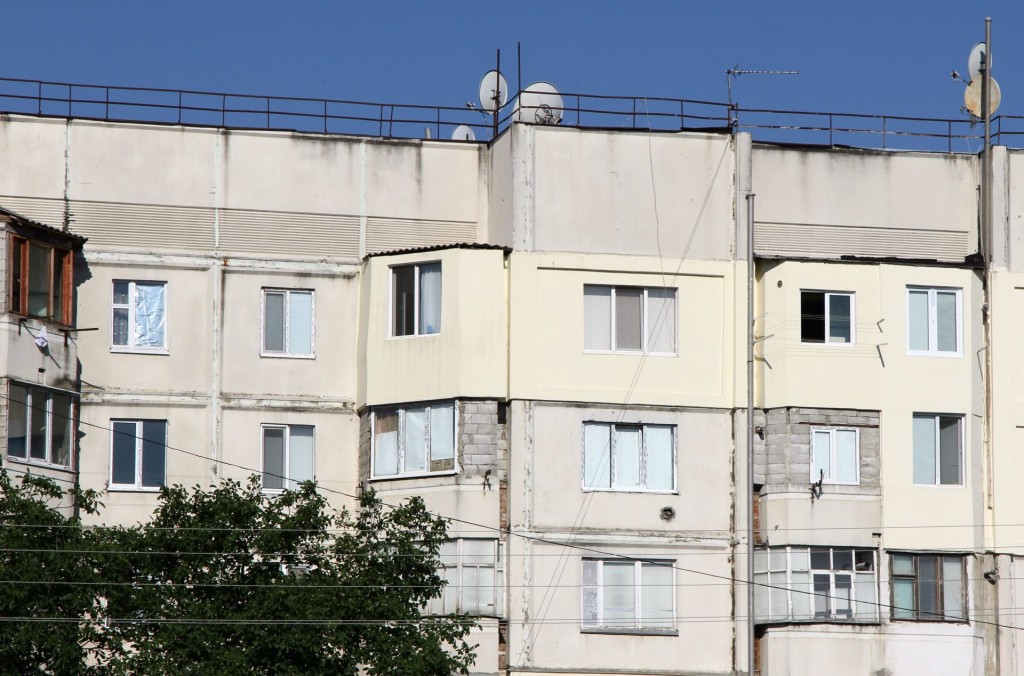 The situation in Ukraine and Russia is much worse. Ukrainian cities are full of grey and dirty concrete residential blocks. Although many new modern structures are built, the old ones are just left as they are.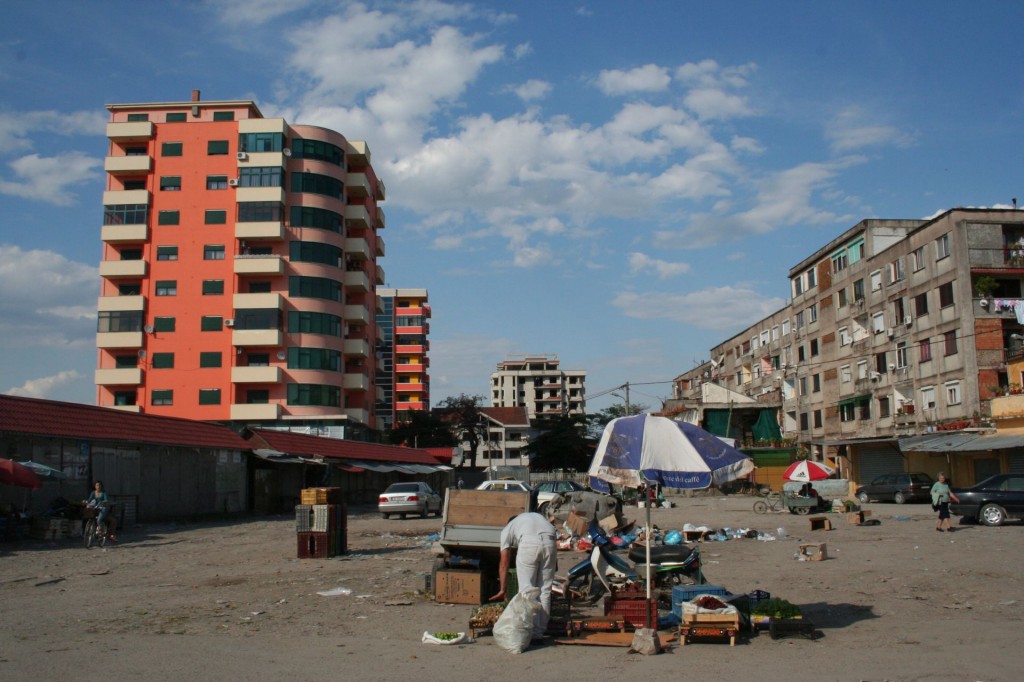 In Albania some changes can be noticed. Although the previous mayor of Tirana ordered to paint the old residential buildings in bright and cheerful colours, which contributed a great deal to the image of the city, other towns in Albania still look miserable and sad. However, skyscrapers with modern glass facades are under construction at many places, e.g. in Shkoder. The contrasts are obvious!
It is a pity to see that the panel buildings produced in Spuž are deteriorating each day. Just take a look at some of the walls! Is it possible that so many people live in a environment where the walls of their homes no longer offer protection from rain and humidity? The above photo shows the "Russian building" on Bulevar Svetog Petra Cetinskog, one of the main traffic arteries through the town!  So, will the Capital – with its ambitious development strategy 2013-2020 – also take into a account that a special strategy is necessary to help the owners of these apartments with the modernization and insulation of their buildings – as many people cannot afford to pay these costs from their low salaries and pensions?