The valley of Kelmend is situated in Northern Albania and when you live in Montenegro, this magnificent region is really next-door!
However, the condition of  the 65 km long macadam road from Hani i Hotit to Vermosh at the end of the valley requires a good 4WD and a travel time of several hours. We decided to take the risk and try to get to Vermosh by camper. And of course, we succeeded, although it turned out to be a long day trip!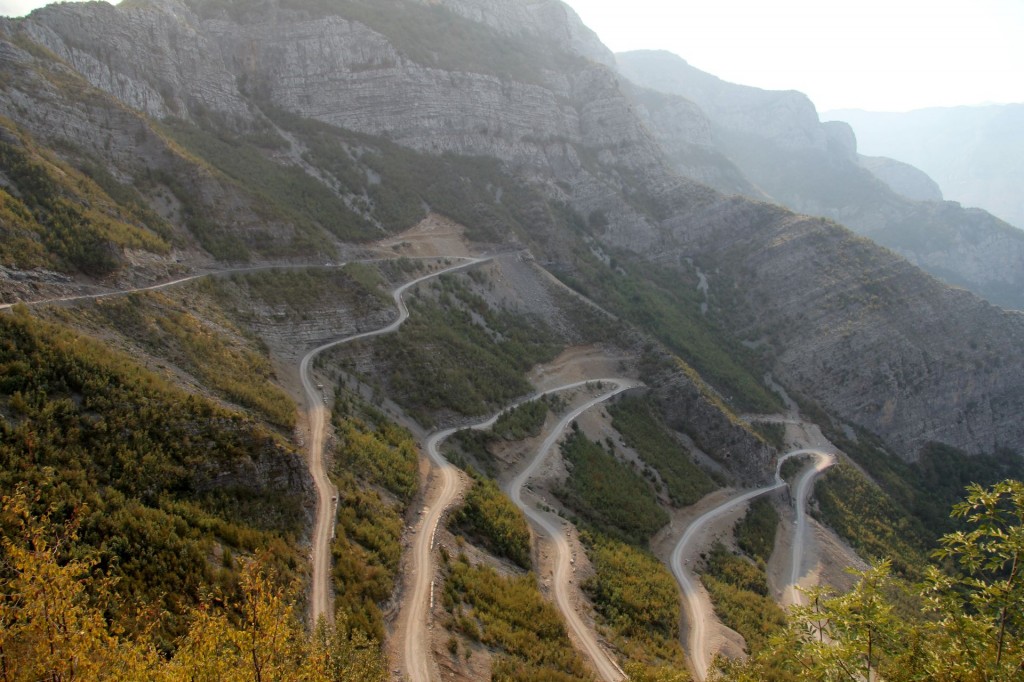 After having passed the border crossing at Hani i Hotit, we took the road north (left) to Rrapsha, where a steep and winding road through the mountains started. The view from the pass was breath-taking and so was the route through the wild and rocky sceneries of the Cemit river. Picturesque villages (Tamara, Selce, Lepushë) completed the picture of this highly  attractive landscape.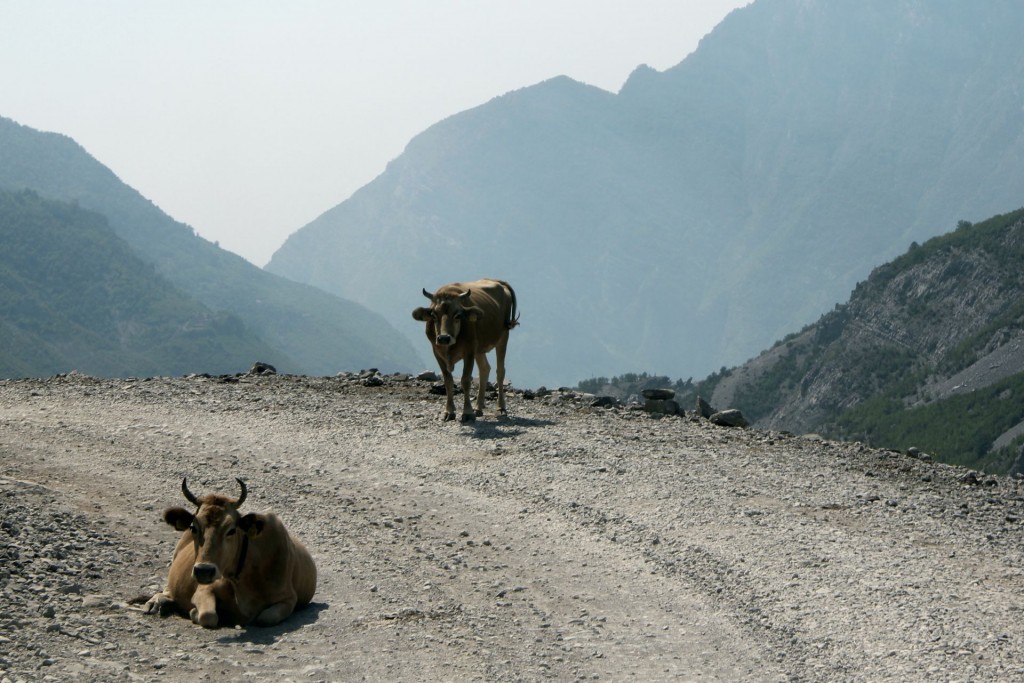 Kelmend is a Catholic area (Malissores) where the population mainly depends on agriculture, farming and forestry. The climate is harsh with long and cold winters (Lepushë is covered by snow for 6 months a year!). Tourism in Kelmend valley seems to develop very slowly. Guest houses with simple accommodation have been opened in Tamara, Lepushë and Vermosh and are used by hikers and mountaineers.Lepushë is a starting point for hiking tours and a special hiking guide for Thethi and Kelmend was published by Huber Verlag, with cooperation of GTZ.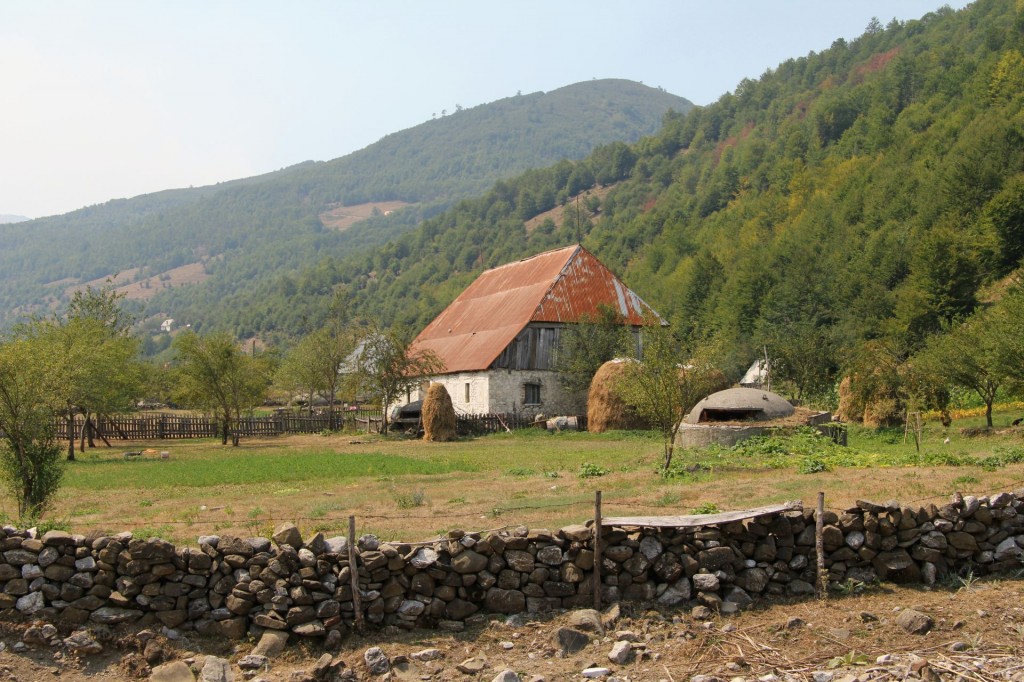 From Lepushë it took us around 45 minutes to get to Vermosh in the Budaci valley. Vermosh is well-connected to Montenegro, by a new asphalt road towards the Grnčar border crossing. It is thus also possible to travel from the other direction: Plav – Vermosh – Tamara – Hani i Hotit – Podgorica. Or if you want to start from Skodra, you can use the local private minibuses to Vermosh, which start each day in the early afternoon from the northern outskirts of the city. The price is around 5 € p.p.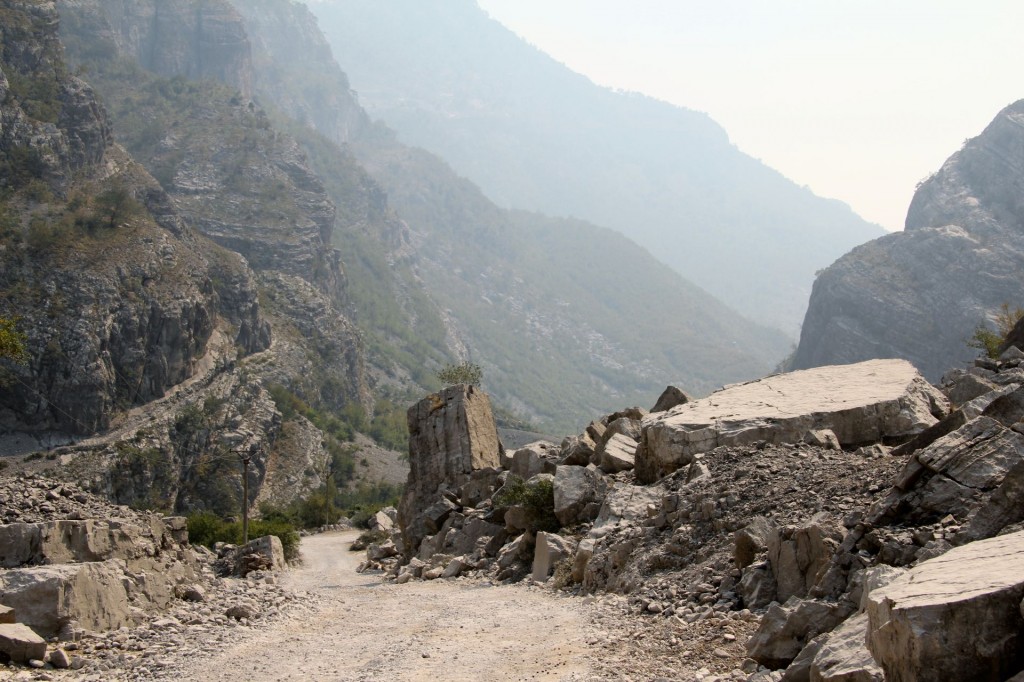 Kelmend offers majestic landscapes and unspoilt nature, incredible opportunities for hiking and horse trekking and excellent typical products and dishes. Once you have discovered this region, you will certainly come back for a longer visit!