An update about the "Ring around Durmitor" appeared on July 4th, 2018. See JEEP SAFARI: RING AROUND DURMITOR
Although the circular tour around Durmitor or "Durmitor Ring" is only 85 km long, it takes you a full day to make this trip through the most beautiful part of the Durmitor National Park. First of all, for this tour you need a good all-terrain vehicle, i.e. 4WD, which can be rented at many places in Žabljak or elsewhere. However, we also managed to do the tour with our camper van (Citroen Jumper HDI 2.8) in August when the weather was dry and sunny!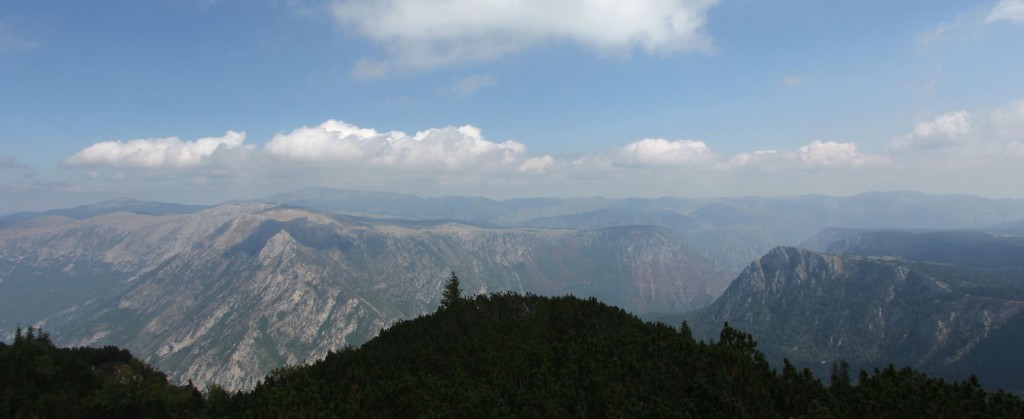 Starting from Žabljak we first took the road to Štuoc and further on along the Tara canyon in the direction of Sušica canyon. The asphalt road is quite narrow, but offers magnificent views. We met a big lorry loaded with trunks and it was quite an experience for us to find a place where we could pass each other! The village of Mala Crna Gora is situated at the ridge of the Tara canyon and is an authentic "katun" with many interesting houses, fences and pastures.
Here the asphalt road stops and it was rather difficult to find our way further to Sušica canyon. It is a forest road with numerous serpentines that ends near the mountain hut "Sušica" at the bottom of the valley, where an employee of the National park was waiting for us. "Have you paid entrance tickets for the National Park?" were his first words. No, but we can pay now…. "Okay then, 2 euros per person!" The friendly man made a cup of coffee and brought us a glass of clear mountain water. We took a seat in front of the mountain hut and enjoyed the silence and the pure unspoilt nature.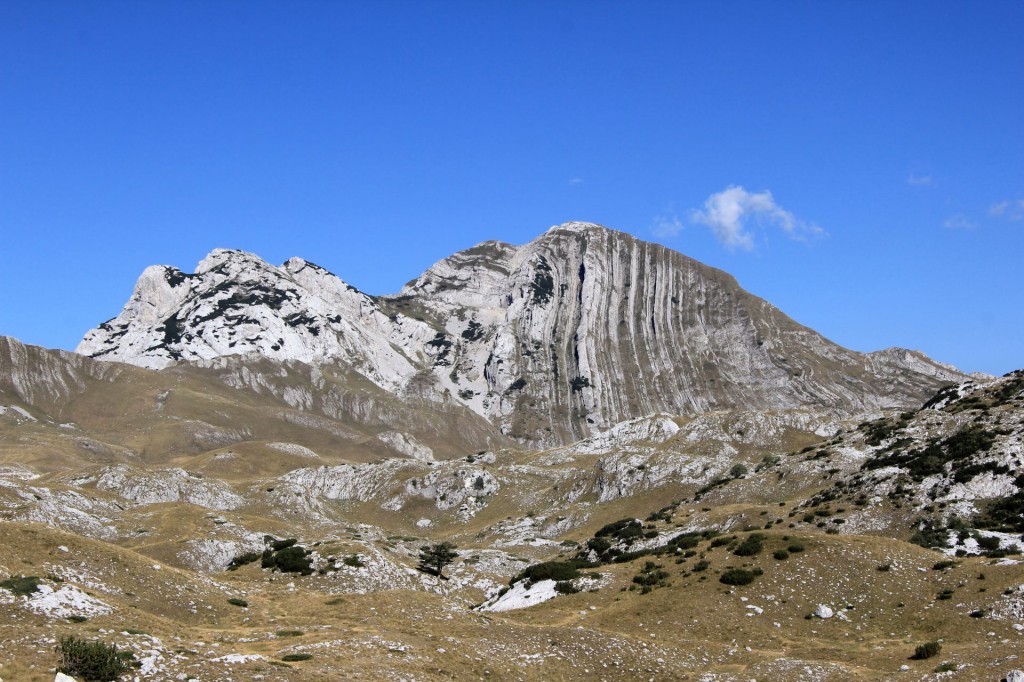 Then we continued our trip, uphill again to the village of Nedajno at a distance of about 5 km from the valley. The next stop was in Trsa, where there are several campsites with restaurants and small wooden bungalows. And then followed the most beautiful part of the tour – the road along Prutaš and Sedlo to Žabljak. In our opinion, this is one of the most impressive roads in Montenegro. Wild beauty is the best expression for the natural phenomena you can see and experience here: Prutaš, Sedlo, Dobri Do, Valovito jezero and Modro jezero …….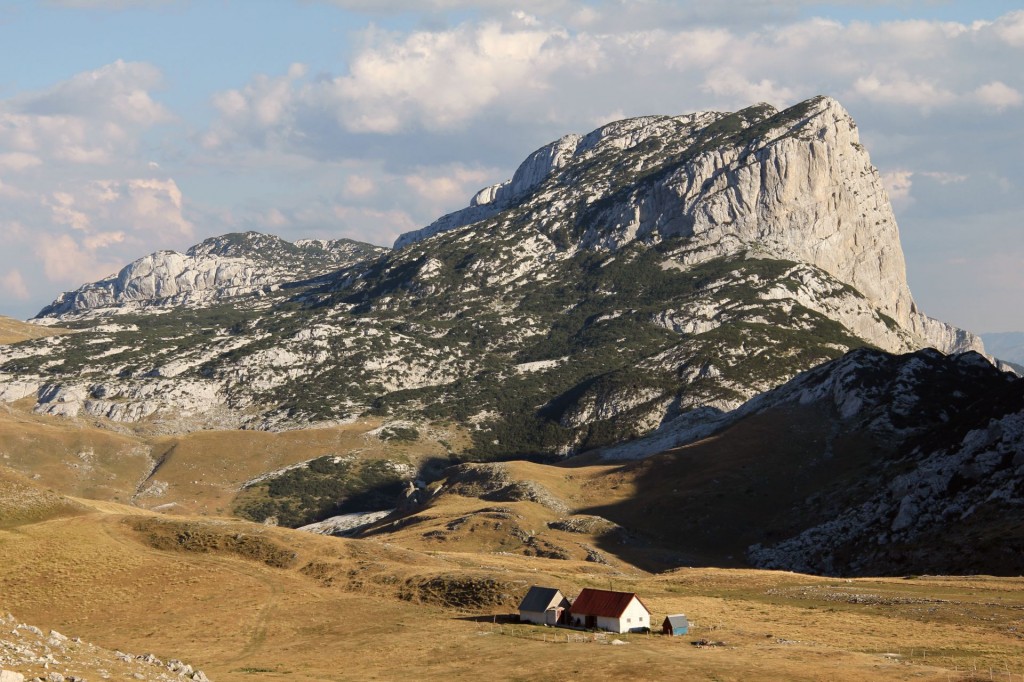 Make the trip back to Žabljak during a sunny afternoon, when the shadows are low and the whole area gets a mystic atmosphere that you will never forget! I am sure that you will agree with me that this is one of the most impressive tours in Montenegro for nature lovers!
P.S. Nowadays (2015), the new asphalt road enables all types of cars to enjoy this beautiful tour!