On our day trip to Shkodra (see also Day trip to Shkodra), we also visited the Archeological Park with the Rozafa Castle, which is situated on a 130 m high rocky hill near the town. This castle is, first of all, an important archeological and historical monument, but it also offers magnificent panoramas on the Buna and Drini rivers, the Lake and the town of Shkodër itself with surroundings. The castle is more than 2000 years old, but the remnants of walls, church and other buildings mainly date back to the Venetian period. It is also interesting to visit the museum, and on the top of the hill you can have a drink in a typical "café" in Albanian style. I have not seen many tourists up there, but, of course, I don't know how it looks like in the main tourist season. Visiting the castle and roaming through the ruins without being disturbed was certainly a special experience…
By the way, there is a very sad legend about the construction of this castle:
Once upon a time, three brothers set about building the walls of a castle. They worked all day, but the walls fell down at night. They met a clever old man who advised them to sacrifice a woman so that the walls would stand. The three brothers decided to sacrifice one of their wives – the one who would bring lunch to them the next day. The following afternoon, the brothers waited anxiously to see which wife was carrying the basket of food. It was Rozafa, the wife of the youngest brother. The brothers told her that she was to be sacrificed and buried in the wall of the castle, so that they could finish building it. She did not protest, but as she was worried about her infant son, she accepted to be walled in on condition that they leave her right breast exposed to feed her newborn son, her right eye to see him, her right hand to caress him and her right foot to rock his cradle. And so it was done …… it is said that milk still flows from one of the walls in the castle.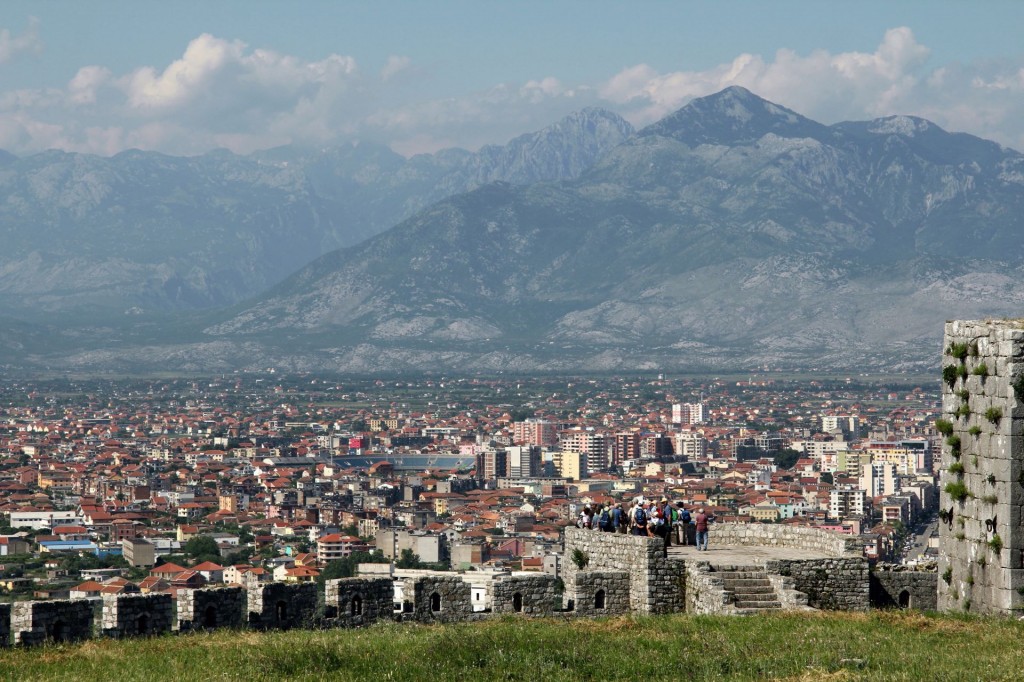 Honestly speaking, I have not seen the milk flowing, but I really enjoyed the sighseeing of this magnificent castle.