Skadar Lake has become an important tourist attraction, first of all for bird-watchers. Foreign tour operators organize special bird-watching trips, but there are also daily excursions and boat tours for groups and individuals on the Lake. All tourists hope to see the Dalmatian Pelican, but many of them get disappointed. Skadar Lake (see also Autumn on Skadar Lake) is one of the few nesting sites in the world of this rare and endangered bird, and breeding pairs are few in number. Fortunately, their population has been steadily growing in the last few years.
Yesterday was a beautiful day and we decided to take our friends from the Netherlands for a boat trip on the Lake. In Virpazar we found Sreten Ivanović, with his traditional boat "Golden Frog", who crosses the Lake almost each day and we booked a three-hour trip, focused on bird-watching. Sreten recommended us to leave early in the morning, as pelicans are rather timid and scary, and at that time there is not much "traffic" on the Lake.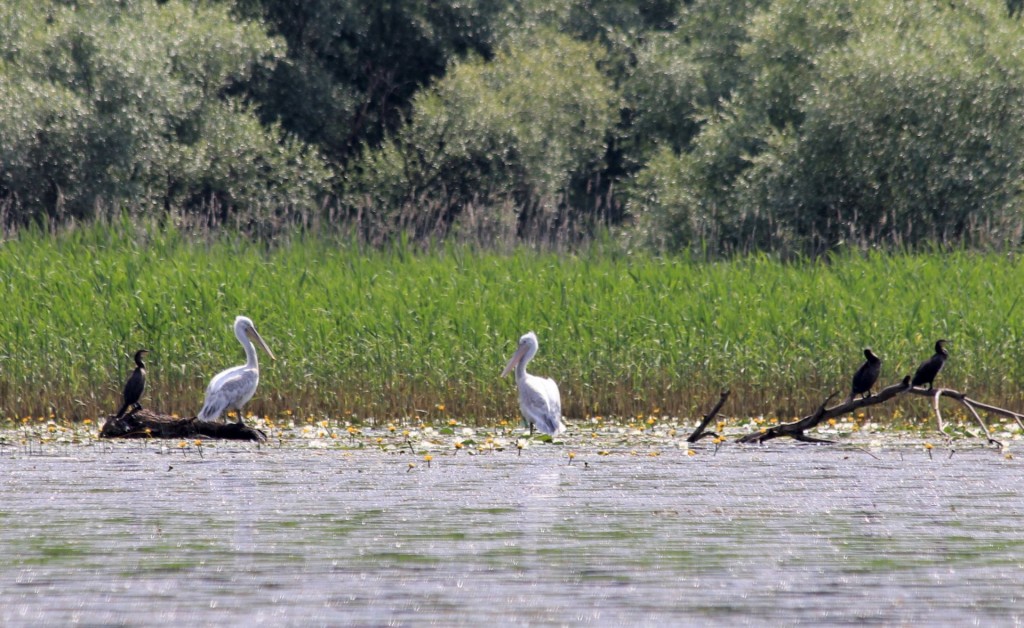 Moving towards the Morača Delta, we discovered the first birds: two pelicans (see also Skadar Lake: Vranjina Monastery and Pelican Spotting) were floating at the edge of the Lake, accompanied by some cormorants and other birds. A few minutes later, two other pelicans joined them, "landing" on the water surface like airplanes. Of course, our guests were excited – and so were we!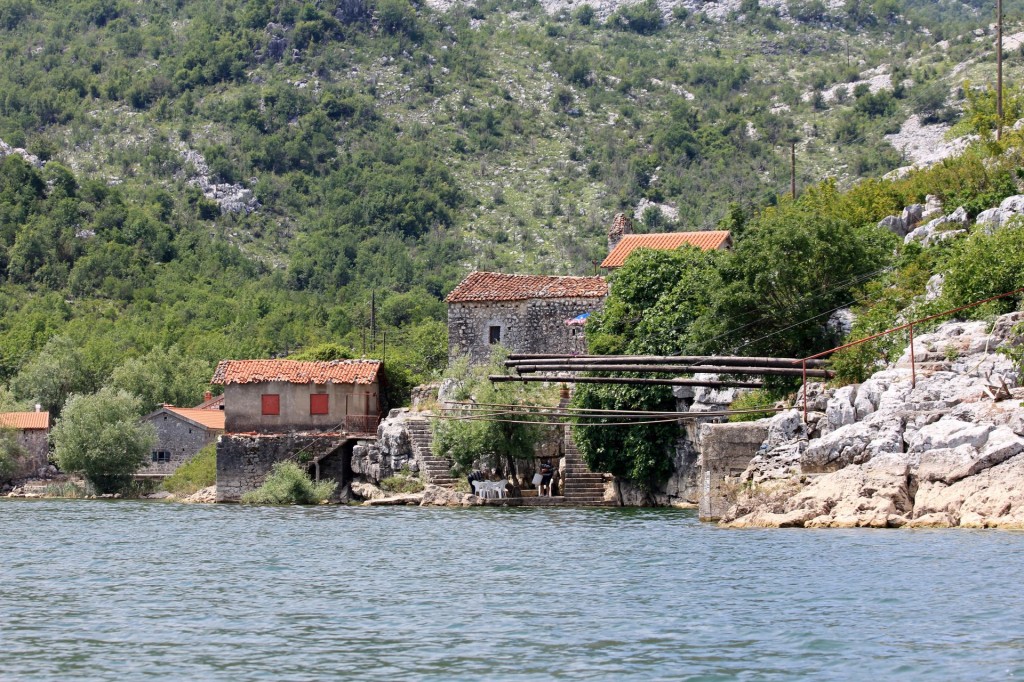 Sreten then took us to a small fishermen village: Raduš (see also Skadar Lake: Between Godinje and Raduš), where we had a break and a cup of coffee in the nice café that was recently opened in an old stone house on the shore. This idyllic village is mostly abandoned, but its position is exceptional. There is no road to the village and we enjoyed the perfect peace and silence there. I just wonder why this village is nor indicated on the map of Skadar Lake or in the brochures, and  neither is it mentioned in the most recent catalogue of NP Skadarsko jezero, which contains all possible data and addresses. Hard to explain ….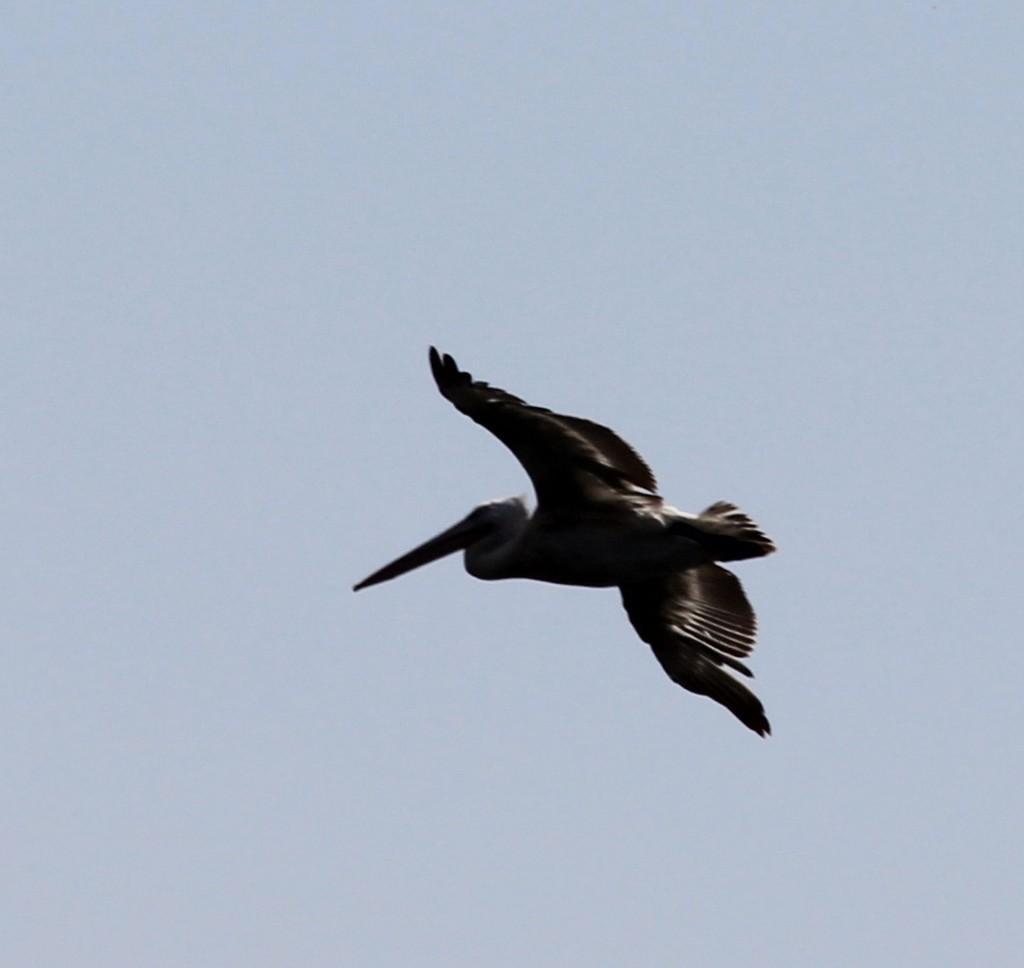 On our way back, we passed the prison island Grmožur. And look, what a surprise! A big pelican was "posing" in front of the island and remained on his rock, even when we got nearer. He probably liked to be photographed!
Finally, we returned to Virpazar, meeting many boats with tourists. I wonder how busy it will be on the Lake in July and August. Too busy for spotting pelicans?