Although Montenegro is a wonderful country, many expats and inhabitants of Podgorica have been asking me how and where to spend a nice weekend in North Albania. No wonder, the distance to the Božaj/Hani i Hotit border is 20 km only. Although the border crossing is still under reconstruction at the moment, new control points will be functional soon. By the way, the roads in North Albania are quite good, although traffic may be dense in and around Shkodra.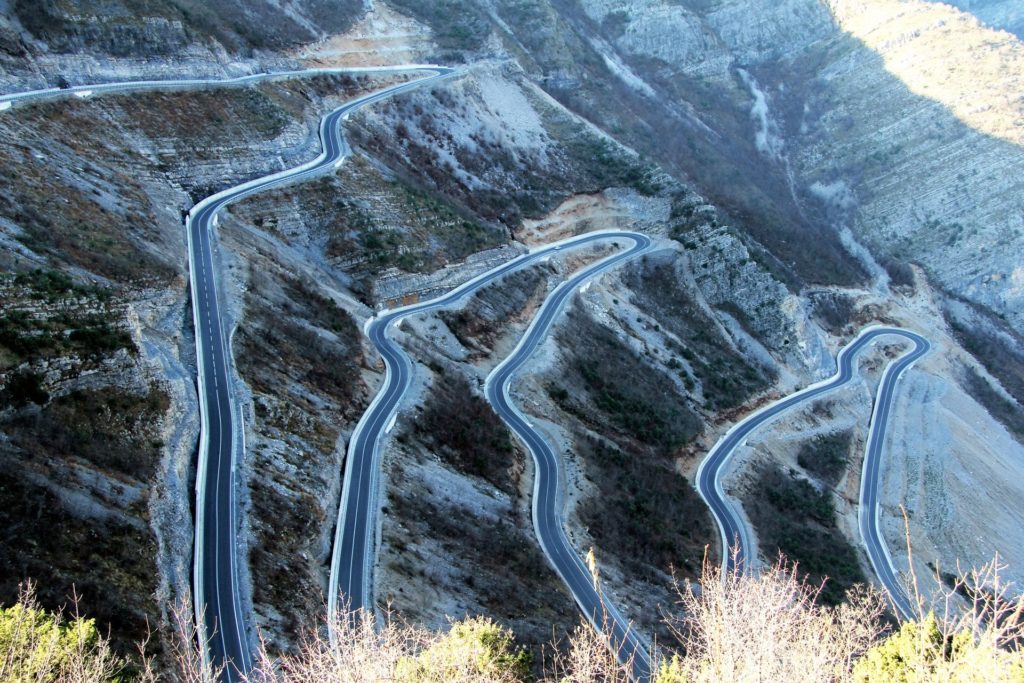 Are you a nature lover or would you just like to relax? Do you want to spend an adventurous weekend in the mountains or visit an interesting city? Everything is possible! And should you be on a low budget, be aware of the fact that Albania is much less expensive than Montenegro. So let me give you 5 tips to spend a nice weekend in the northern part of Albania. No matter what will be your choice, you will not regret following my advice.
The new road through the picturesque Kelmend valley was opened in October 2016. It is around 70 km long and passes through the most beautiful mountain region of North Albania.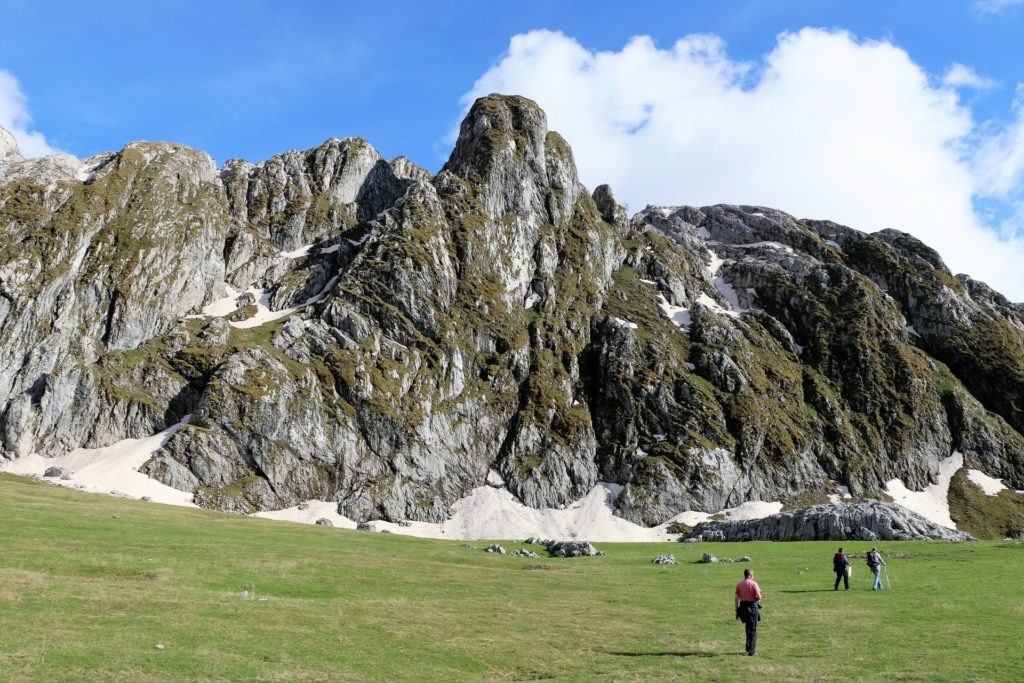 How to get there? Just turn left at the first round-about after the border and drive uphill – you will arrive at a magnificent panorama point with a view of the Cijevna/Cem canyon and the surrounding mountains. A drive along bold serpentines will bring you to Tamarë and further on to Lepushë, a mountain village situated at an altitude of around 1200 m. A perfect place for a thrilling hiking tour through the Albanian Alps, or Prokletije as they are called in Montenegro. Several info-boards provide information about guesthouses and campsites and a good hiking map with numerous trails in the Kelmend region is also available.
My tip: Guest house Alpina, owned by Luidj Cekaj.
Next day you can continue northwards to Grnčar, the border crossing with Montenegro near Gusinje, and return to Podgorica the other way round. But… it would also be a good idea to turn left at the last road junction before the border and visit Vermosh, another mountain paradise with wonderful hiking possibilities.
For city tourists: Shkodra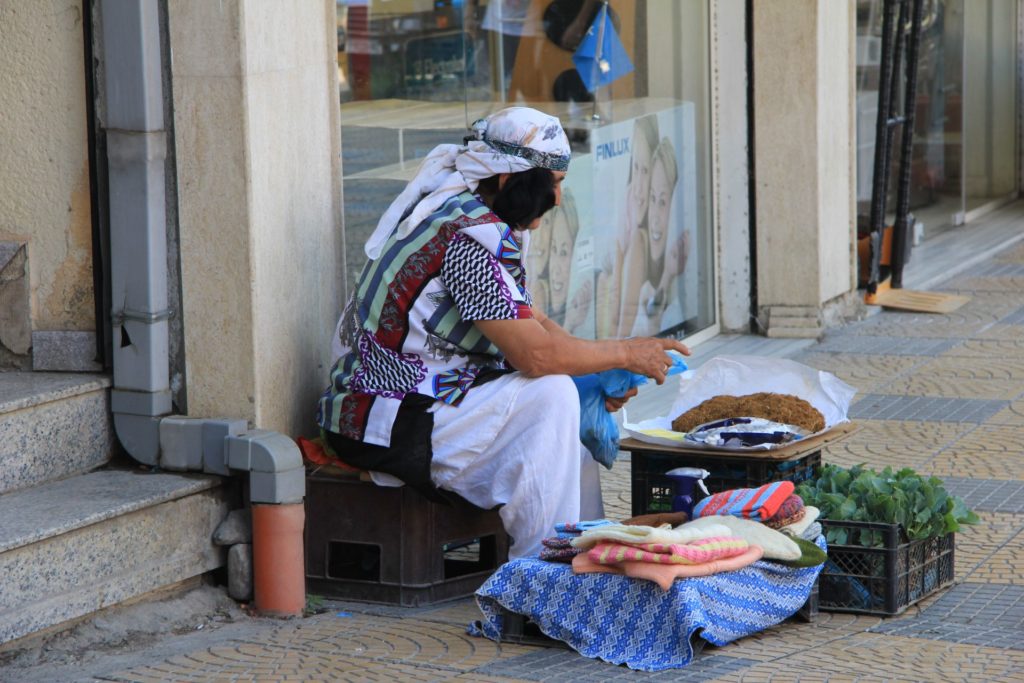 Shkodra, located at a distance of 60 km from Podgorica, is developing very fast and it is surprising to see how many efforts have been made to preserve the old town center. Maybe you wouldn't expect it, but it is a fascinating experience to walk around Old Shkodra! Enjoy the relaxed atmosphere on one of the numerous street terraces in the pedestrian street Sheshi or Kol Idromeno, visit the Marubi Photo Museum and the Museum of Memory. Take a walk through the beautiful historic street Rruga Gjuhadol. In Rruga Europa you will find a picturesque street market in the morning hours. And don't miss Rozafa Castle, situated 3 km south of the city center, on a rocky hill.
Shkodra is a great destination for a weekend trip. My tips for accommodation, a good lunch or dinner in Shkodra and much other information can be found in my blog post "7 things you should notmiss in Shkodra".
For adventure lovers: Theth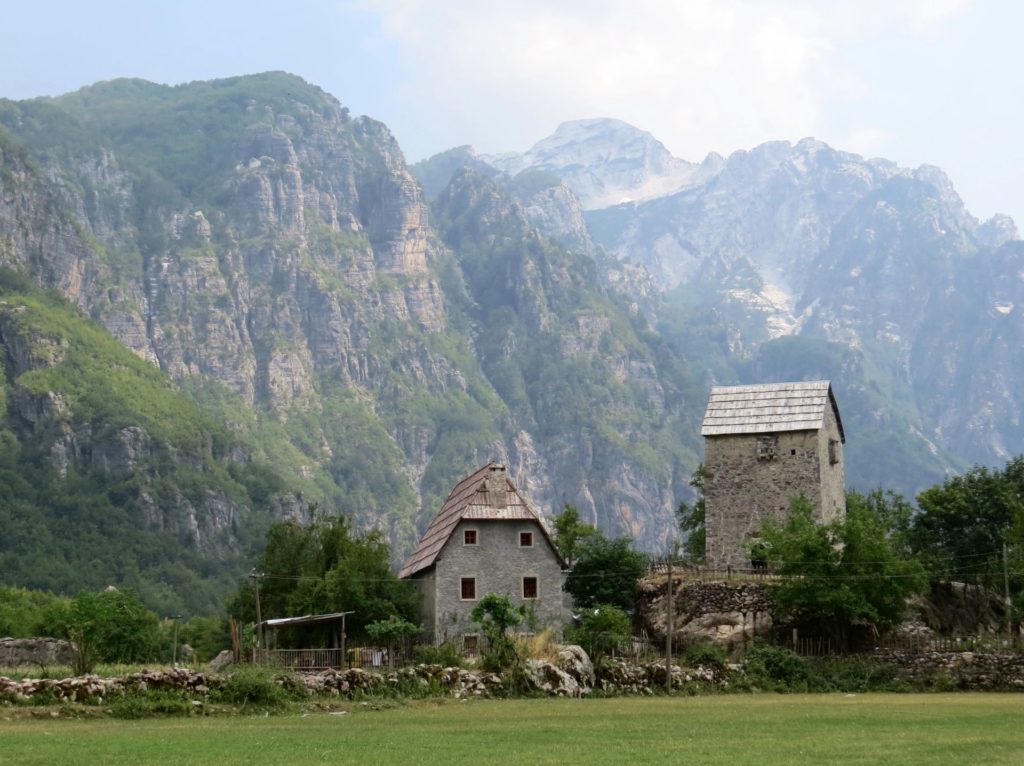 Theth, a remote mountain village in the northern part of Albania, is becoming a very attractive tourist destination for those who love authentic experiences. Following the road to Shkodra, turn left at the new round-about near Koplik and drive another 30 km to Bogë. A new asphalt road runs further to the top of the mountain, but there it stops and for passenger cars it will be a hard job to get through. Do you have a 4WD? No problem then, just continue on the unmade (and very bad) road to Theth! Of course, there are also other possibilities: book a seat in a public minibus (called "furgon") or join a two-day excursion organized by various travel agencies from Shkodra with accommodation in a family-run guesthouse.
Apart from the famous "lock-in tower" in Theth, you can visit the Grunas waterfall or make a hiking tour along the Shala River to Nderlysa and the "Blue Eye". And enjoy the hospitality of the locals and their traditional food!
My tip: Guesthouse Roza Rupe in Theth and Dede Nika Guesthouse in Nderlysa.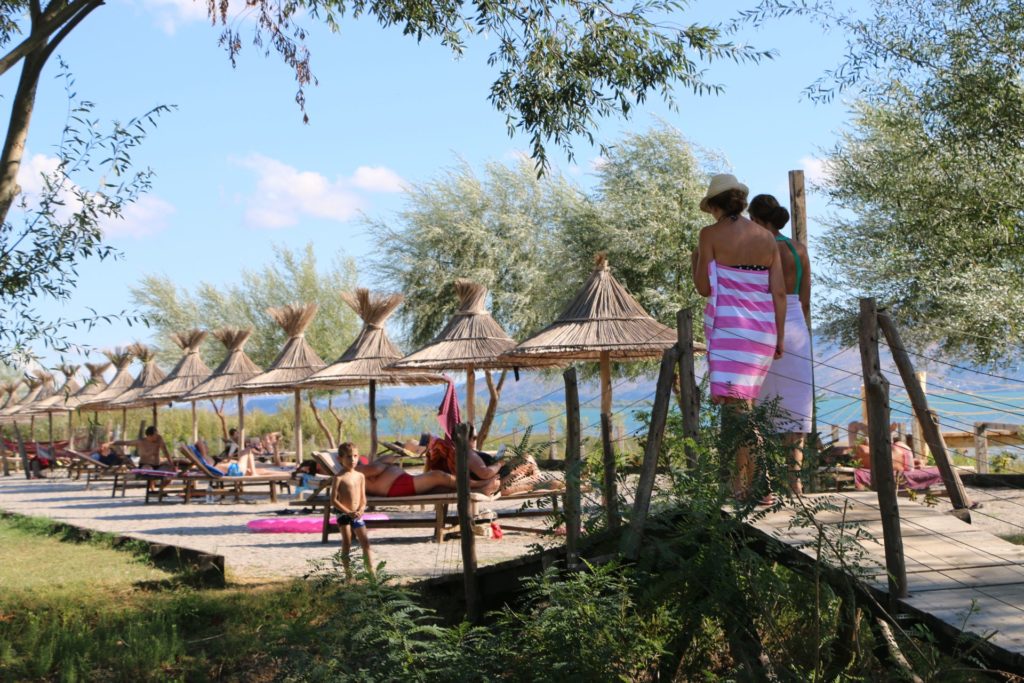 At just an hour's drive from Podgorica (7 km before Shkodra) you can relax at a peaceful oasis on the shores of Skadar Lake: Lake Shkodra Resort, a perfect place to spend a quiet weekend. Even if you don't have a tent or camper, this campsite with good sanitary facilities, a traditional bar-restaurant on the waterfront and a nice private beach offers many possibilities. You can hire a "bell tent" (a large tent equipped with hotel furniture, electric lighting, etc.), a cottage or a lodge (booking: www.lakeshkodraresort.com). But the Resort also organizes excursions in the surroundings, e.g. to Theth, Valbona, Shkodra, Komani Lake, etc.
My tip: rent a bike and make a 15 km biking tour to the famous old bridge Ura e Mesit. Biking map available at the reception.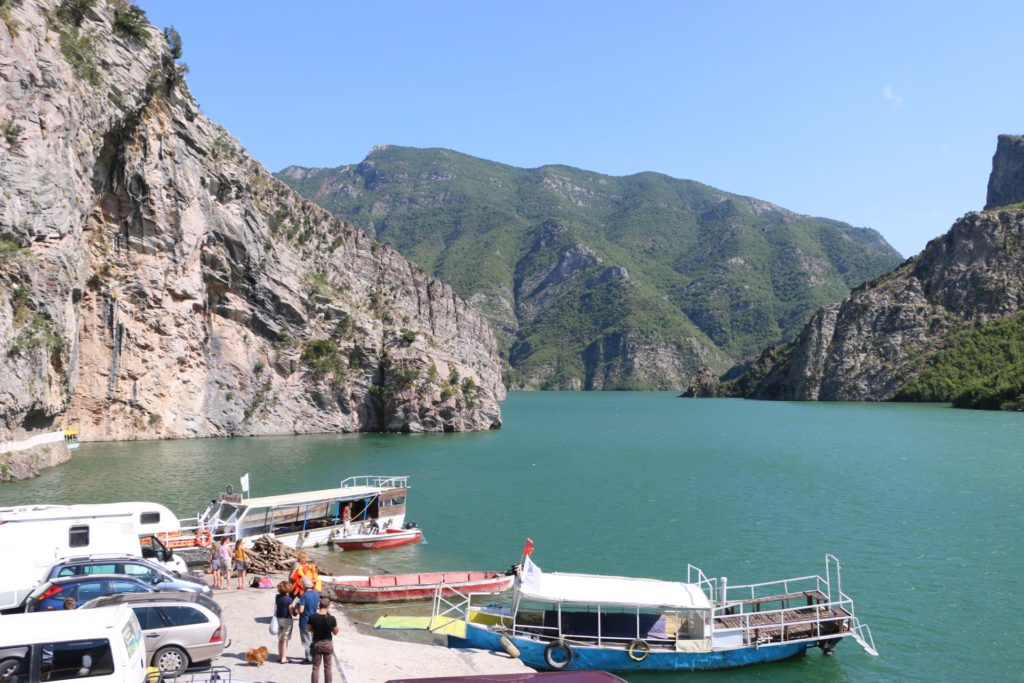 Many foreign guide books describe the boat ride on Komani Lake as one of the highlights of a journey through Albania. I agree, it is really spectacular!
Anyway, if you want to make this excursion, it would be better to spend the night before the trip in Shkodra (or Lake Shkodra Resort), as the tour starts early with a strenuous two-hour drive by minibus. The road is narrow, full of hairpin bends and potholes, and the abysses are deep… but that is also a real adventure! Finally you will reach the top of the reservoir dam (Komani Lake is part of a huge hydro-electric system constructed in the 1970s and 1980s) and pass through a narrow tunnel to the Lake.
If you decide to travel with your own car, you can book online for the boat trip only (www.komanilake.org) and spend the night in a simple hostel in Komani itself: Rozafa Ferry & Accommodation (see: www.booking.com). The boat ride itself is stunning! Enjoying the untouched nature and crystal-clear lake water, you will finally arrive at the place where the Shala River joins the Lake. This is where lunch is served at a traditional restaurant with a nice pebble beach.
Do you want more detailed information about these weekend destinations in North Albania? Just click the coloured cursive words and you will be redirected to my blog posts about these places. Have a nice weekend!