The idea of exploring Montenegro alone may be a bit scary to some, but it is a fact that traveling solo is about to become increasingly popular all over the world. Can you believe that around one third of the tourists from Western Europe are solo travelers? Apart from single holidays offered by tour operators, there are also a lot of backpackers and other individual travel fans who love traveling alone.
Why is Montenegro a perfect destination for a single adventure? First of all, the country is absolutely safe and the locals are friendly and hospitable. Second, prices are low, public transport is well-organized and the local cuisine is delicious. And last but not least, Montenegro is the only country in Europe where you can find natural beauties and cultural sights together with a large offer of leisure and outdoor activities in a very compact area, which makes it the ultimate place for solo travelers!
Personally, if I would travel alone, I would prefer 'fly & drive' holidays and make an adventurous road trip through Montenegro. Cars can be hired at the airports of Tivat and Podgorica, in Podgorica itself and in many other places on the coast.
Montenegro offers several attractive destinations for single travelers. If you are interested in natural beauties and cultural sights, don't miss the Bay of Kotor. Its most important town Kotor, UNESCO World Heritage site, is quite impressive with its old Venetian buildings and 4.5 km long city walls crowned by St. John's fortress.
A visit of nearby Perast, famous for its well-preserved Baroque architecture is a must! Along the waterfront, you will find plenty of cozy bars and restaurants with open-air terraces, from where you can enjoy a spectacular view of two islands: St. George and Our Lady of the Rocks.
Many young solo travelers – in particular party lovers – will be enchanted with the wonderful beaches, charming old town and vibrant nightlife of Budva, the capital of Montenegro's tourism. After exploring the city walls, Mediterranean-style stone houses and idyllic squares in the old town, it will be a pleasure to bask on the sandy beaches or party the night away on the waterfront promenade.
Holiday makers, who decide to visit the most southern part of the Montenegrin Coast, should visit Ulcinj, another attractive medieval town. The nudist island of Ada Bojana and the 12 km long beach of Velika Plaža, situated south of Ulcinj near the Albanian border, offer great possibilities for kite-surfing and windsurfing.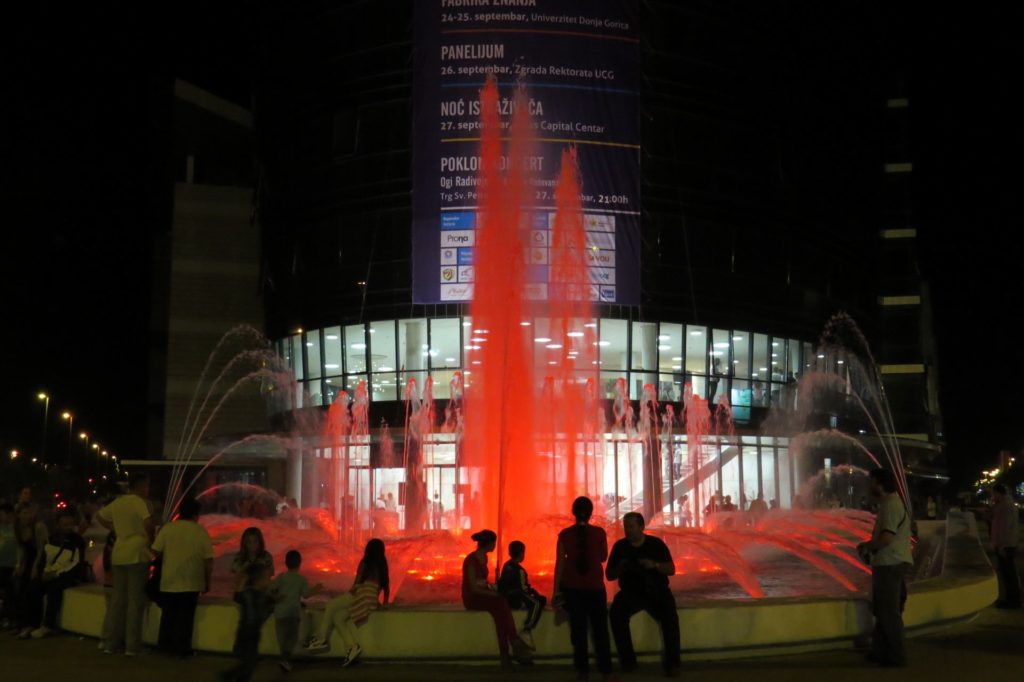 Montenegro's small capital city Podgorica, with a population of only 200,000, is not the most beautiful place in the country, but the interesting mix of old and new, its café culture and lively nightlife definitely make it worth a visit. Although situated in the continental part of Montenegro, the atmosphere in Podgorica rather reminds you of a Mediterranean than a Slavic country. Due to its central position, Podgorica is an excellent starting point for trips in the surroundings.
Or do you prefer active holidays in the mountains? Durmitor National Park, a region in Northern Montenegro that represents one of the most memorable landscapes in the Balkans, is a perfect place for singles. With its breathtaking mountains and crystal-clear lakes, Durmitor offers numerous marked trails for hikers and bikers. Other outdoor activities are kayaking, rafting, canyoning, ziplining and horseback riding.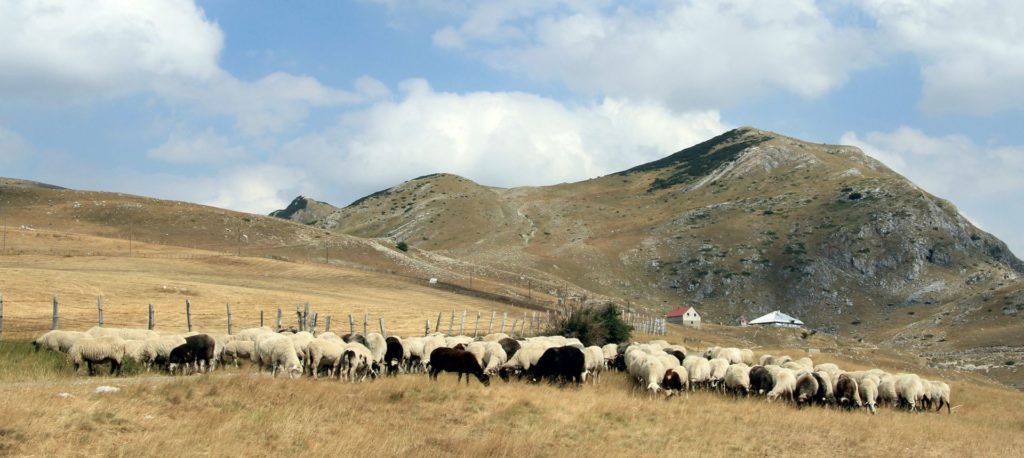 And finally some tips for backpackers: If you are on a low budget, take one of the cheap flights organized by low-cost carriers from many European airports to Podgorica or Tivat. The website busticket4.me can be used for checking bus schedules and prices online. Hitchhiking is another option. Most hostels are affordable and unique places to stay, for example Freedom Hostel in Budva, Old Town Hostel in Kotor, Izvor Hostel in Podgorica, Hostel Pirate in Ulcinj and Hostel Hikers Den in Žabljak/Durmitor.
Altogether, Montenegro is a perfect place for solo travelers: safe, affordable, interesting, rich in history and culture, and most of all stunning! And if you want to learn more about the individual highlights, double-click on the cursive and bold words to get to the appropriate links!