The spectacular 293 km long coastline of Montenegro is not only famous for its wonderful beaches, but also for its amazing medieval towns. This is where foreign visitors can find historical and cultural monuments in a picturesque setting, this is where they can enjoy sunny weather, a deep blue sea and a charming Mediterranean atmosphere.
Kotor – a UNESCO World Cultural Heritage site, Ulcinj – a former pirate town, Budva – the tourist metropolis of Montenegro, Perast or Herceg Novi, each town tells a story of its own. It is hard to say which places are my favorite, but the following towns will certainly give you a complete picture of the beauties of the Montenegrin Coast:
KOTOR
Kotor, located at the end of the Bay of Boka Kotorska, a natural fjord, is one of the oldest towns in Montenegro. Originally a Roman colony, it has been occupied by Venice, the Ottoman Empire, Austro-Hungary and many other invaders. And if invasions and attacks weren't enough, major earthquakes damaged the site in 1667 and, recently, in 1979.
Nowadays, Kotor is one of the best preserved fortified settlements in the Mediterranean. The town is surrounded by impressive 5 km long city walls that lead to the 16th-century fortress of San Giovanni, on the top of a 260 m high rocky hill. The walk to the fortress includes a whopping 1350 stairs, but the breathtaking views and historical complexity are worth the trek.
The old town itself is a mish-mash of Venetian palaces, churches, museums, a labyrinth of narrow and cobblestoned streets and squares, beautiful stairways and decorated gates – everything looks like a movie scene! It goes without saying that many picturesque paved piazzas host open-air cafés and restaurants offering delicious local and international food. And don't forget the traditional market outside the city walls!
By the way, the world's leading travel guide, Lonely Planet, ranked Kotor first on the list of top ten cities to visit in 2016.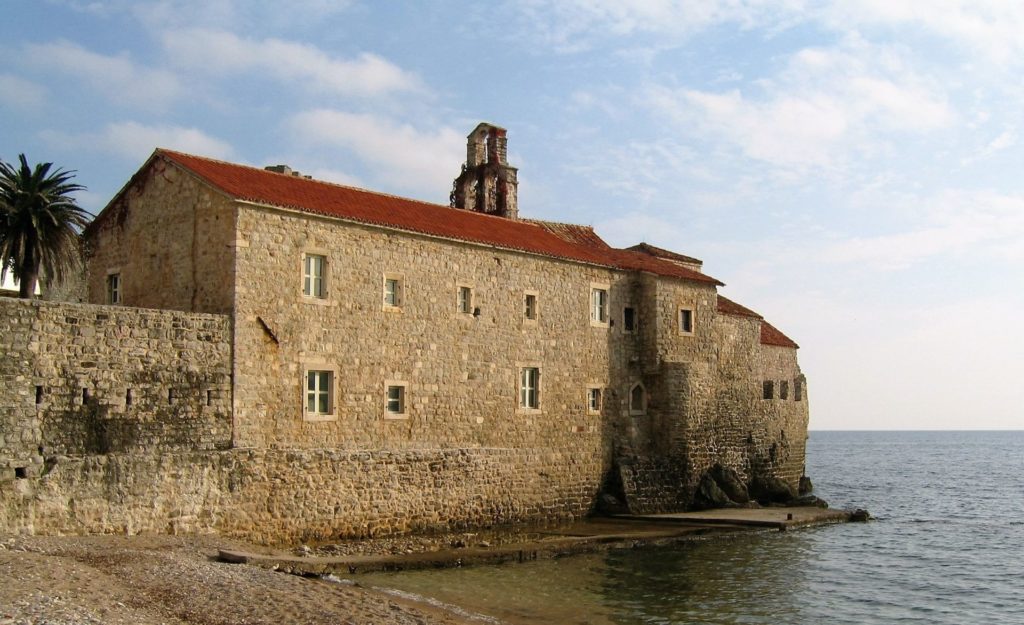 BUDVA
If Montenegro is your destination of choice, Budva is a "must see". The Old Town or "Stari Grad", situated on a picturesque peninsula, is a unique architectural entity, surrounded by medieval walls with a fortress, towers and gates. Fortunately, it has succeeded in maintaining its typical Mediterranean character, although it was heavily damaged by the 1979 earthquake. With its red-roofed buildings, stone walls and surprising squares, Budva is really a picture-perfect place.
Don't miss a walk over the city walls and visit the Citadel: this is not only a nice experience, but it also offers a true glimpse into the region's past. A warren of cobbled streets conceals interesting sights, like the City Museum and Roman mosaics, and on each corner you will find seafood restaurants, pizzerias, cocktail bars and gift shops. Romantic open-air terraces and subtropical gardens complete the picture.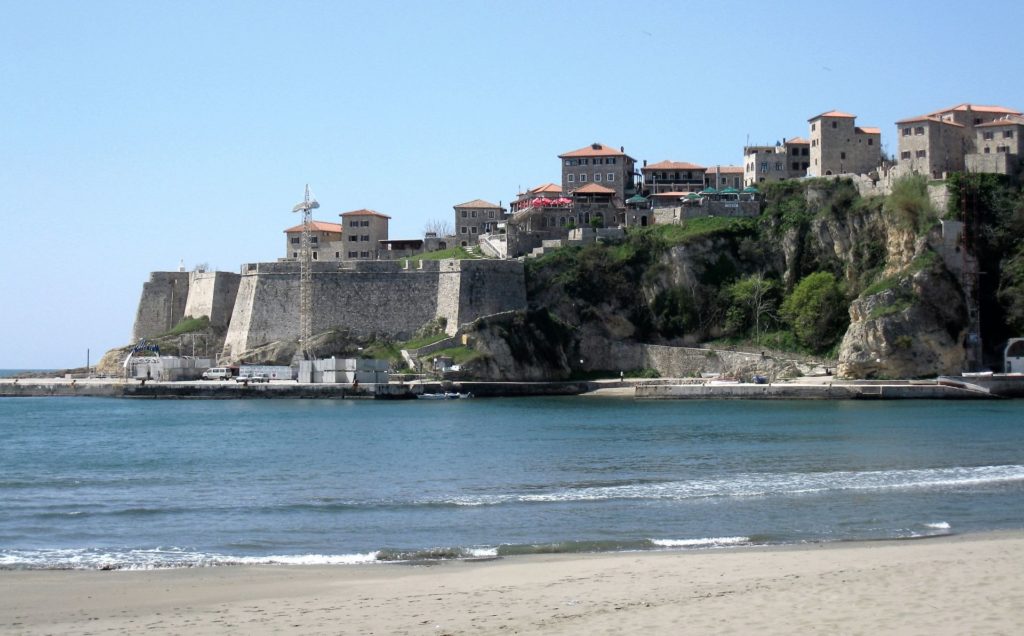 ULCINJ
The Old Town of Ulcinj with its 2,500 years old citadel-fortress ("Kalaja") is tucked onto a small peninsula, which was previously a fortified village. Having existed under Roman, Byzantine, Venetian and Ottoman rules, the town is a melting pot of building styles, full of ancient ruins. It is surrounded by the so-called "Cyclopean" walls.
A walk around the Old Town is a captivating way to spend the day. If you explore the narrow cobbled streets and charming squares you will find a small museum with a church from 1510 that was converted into a mosque by the Ottomans in 1693. There is also a Slave Square, surrounded by arches. Slave Square? Yes, Ulcinj was a significant slave market in the 17th century. The slaves – most of them coming from Italy and Dalmatia – were captured by Ulcinj pirates. They were not held for work, but to get ransom from their family or friends.
Nowadays, Ulcinj is home to a large Muslim population. Thus, it enjoys a culture oozing with Middle Eastern influence, from its authentic Arabic restaurants to its numerous beautiful mosques.
Three fortified medieval towns, each with its own character and its own history. So different and yet so similar!