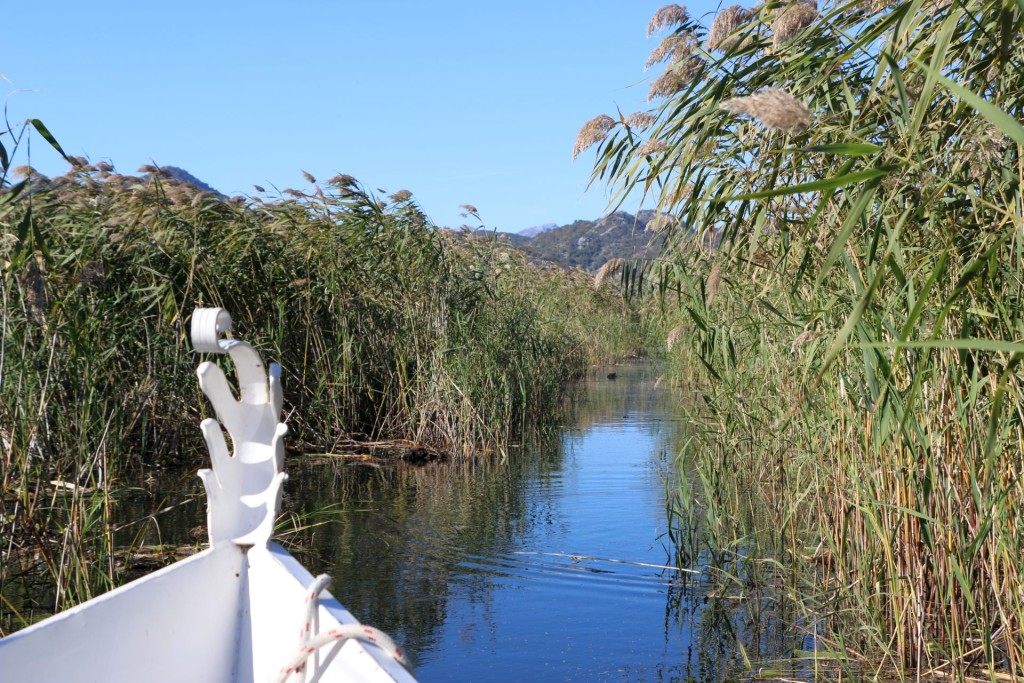 Many years ago, I fell under the spell of Skadar Lake and its surroundings. At half an hour's drive from Podgorica, its magic beauty fascinates me in all seasons and its ever-changing colors make each boat ride a special experience.
The last day of October was a bright and sunny day. Skipper Andrija (Boat Milica) took us for a boat ride on the lake, although a strong cold wind was blowing from the north. The sky was pale blue and the wavy deep-blue water was covered with the faded leaves of water lilies.
We found our way through narrow passages, listening to the rustling reed. The silence was complete, except for the screaming of seagulls and the grunting of numerous cormorants. Swarms of migratory birds were flying above our heads. A white heron was standing on the floating roots of dead water lilies and we saw many other water birds flying around.
Of course, it was our wish to see pelicans and the skipper did not spare any efforts to make this wish come true. And indeed, in a protected bay, not far from the village of Prevlaka, we finally saw a huge group of at least 30 Dalmatian pelicans far away in the reeds. After a while, the whole flock flew up… looking like sailing ships against the blue sky. What a performance!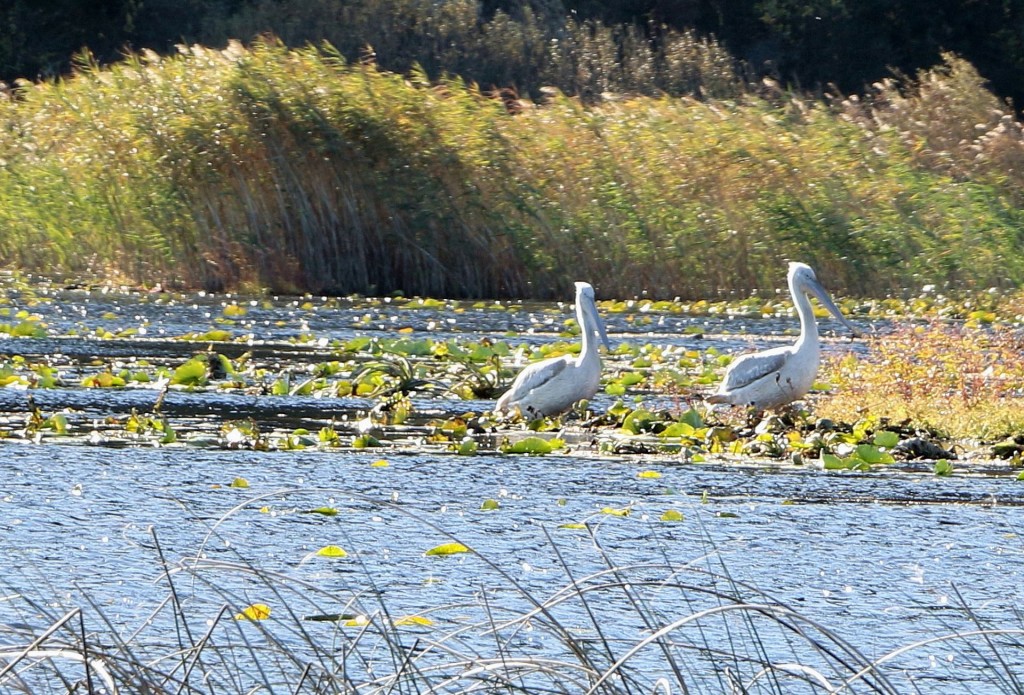 Yes, these giant birds are really beautiful and elegant! Several nature conservation organizations and individuals have joined forces to save them from extinction and to secure their last breeding colonies on the lake, but will they succeed?
I felt depressed when I saw the stretch of land – in the immediate vicinity of the place where we saw so many pelicans -, where the luxury Hotel Resort Porto Skadar Lake should be built (by the way, when will the construction start? Or is there still hope for Skadar Lake and its pelicans?).
Nearby, a dilapidated landing pier on the bank of the lake reminded us of times – not so long ago! – when there was a regular shipping line between Rijeka Crnojevića and Virpazar. We also entered a mystic bay near the picturesque village of Poseljani (see my blog post: Lake Skadar: the mills and bridges of Poseljani). In spring and early summer, Poseljani can also be reached by the lake. Boat Milica organizes boat rides to this authentic village, where you can make a walk and visit the beautiful waterfalls and old stone mills.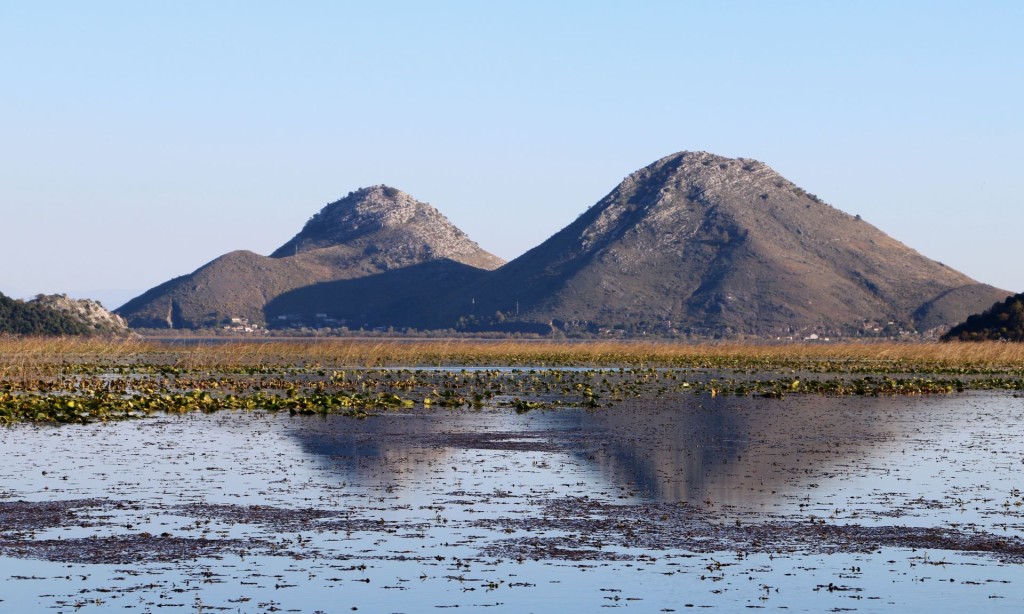 The days are getting shorter and it was time to go back. After we passed the two typical hills of Vranjina, also popularly known as "The Breasts of Sofia Loren", we soon entered the canal that leads to Virpazar, accompanied by two purple herons flying around us, while a colorful kingfisher flew up from a willow nearby.
This was another perfect boat trip… Winter is coming, a good period for hiking tours around the Lake, but honestly speaking: I cannot wait to come back for another boat ride next spring!