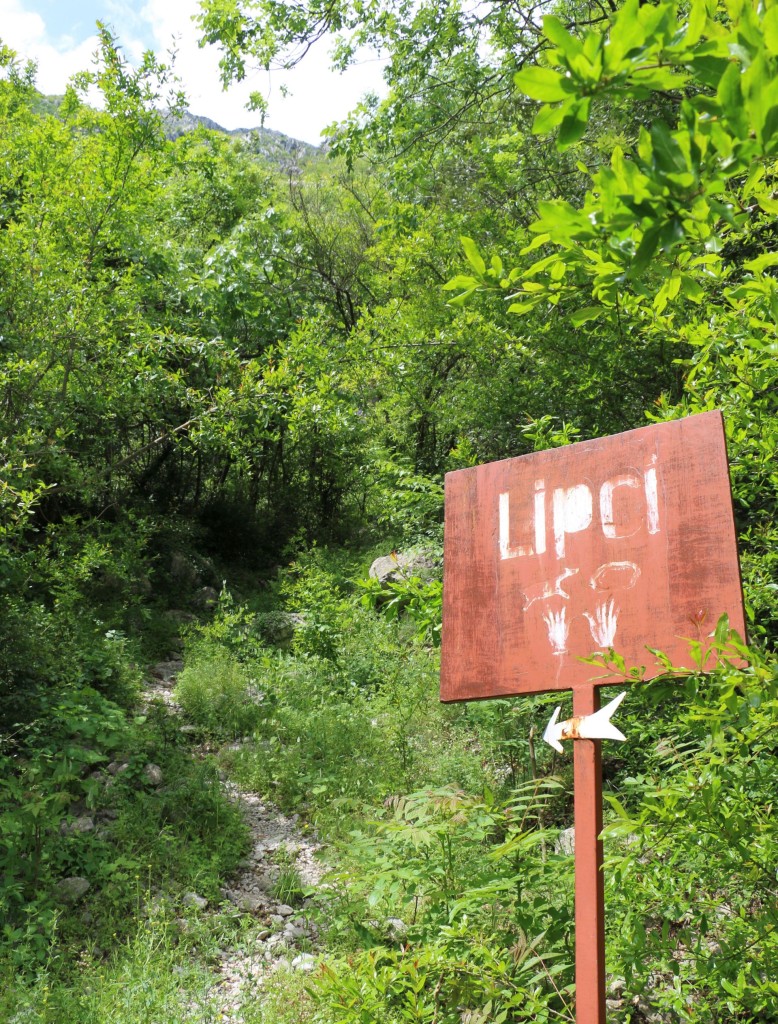 I am sure that almost all tourists traveling around the Bay of Kotor have seen the tourist signpost for "Lipci" on the round-about, where the new road from Žabljak/Nikšić joins the coastal road (south of Risan). And I am also sure that hardly anybody has made efforts to find this archeological treasure, as there are no other signposts or markings at all.
What is it all about? Well, Lipci Rock contains prehistoric drawings showing deer hunting scenes, a symbolic sign of the rising Sun and some other symbols. These drawings represent the most complete ensemble of prehistoric Balkan art. They were created in the 8th century BC, being the second oldest on the Adriatic coast.
The paintings show two hunters on horses in movement, throwing a spear on five stags and one doe (photo 1). There are also geometric patterns. The pictures were engraved with flintstone into the limestone rock.
How can you get there? Park your car along the main road. Take the narrow single-lane road uphill. It looks like a private parking drive, but you can follow it until the end of the asphalt. There you will see an old reddish signpost with an arrow (photo 2).
Now walk along the narrow, overgrown (!) and rocky path that leads further towards the rock face.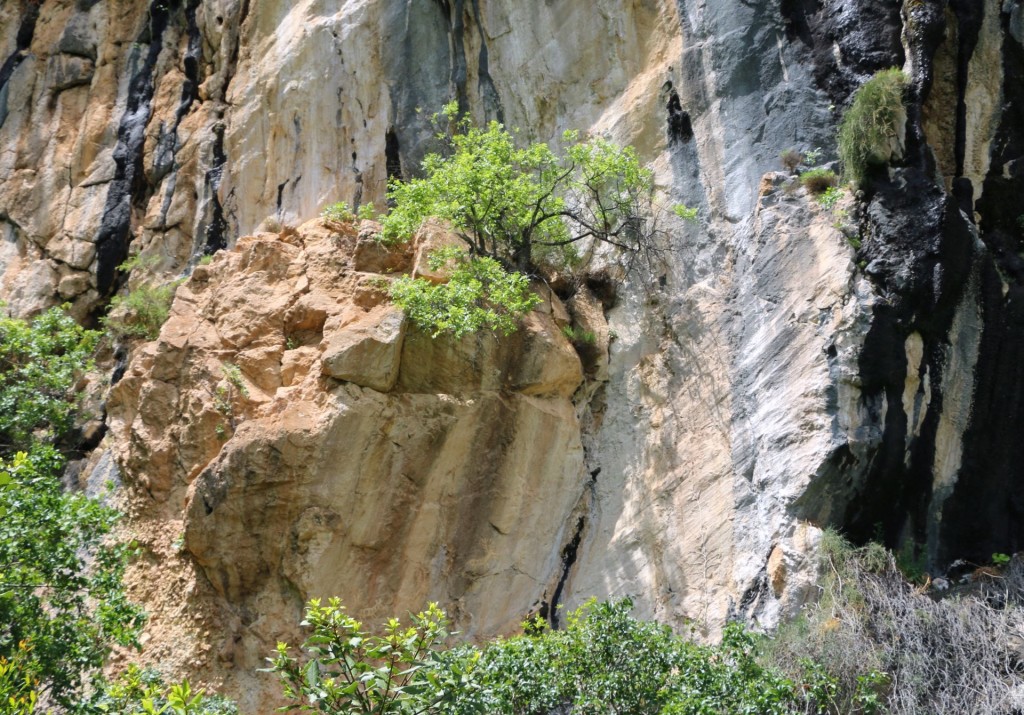 After 10 minutes, you will see a kind of cave on the right side with a protective stone wall (someone has obviously been barbecuing in there…). Continue a bit further and you will find yourself on a wider patch of stones.
Look up the cliff face (photo 3) and you will be able to see the hunting scene and some other geometric designs.
Trip Advisor reviews show the disappointment of foreign tourists, who were unable to discover the paintings, through their low ratings ("poor") of this tourist attraction. What a pity that the Municipality and/or Tourism Organization of Kotor do not pay more attention to the importance of these archeological findings! Putting some good signposts and clearing the path would not be too expensive. And maybe it would also be possible to place an information board at the entrance…
I can assure you, a visit of Lipci is worth the effort. It is just a small detour when you are traveling around Boka Kotorska. And it is really incredible to find yourself looking at pictures that were created almost 3,000 years ago (photo 4)!