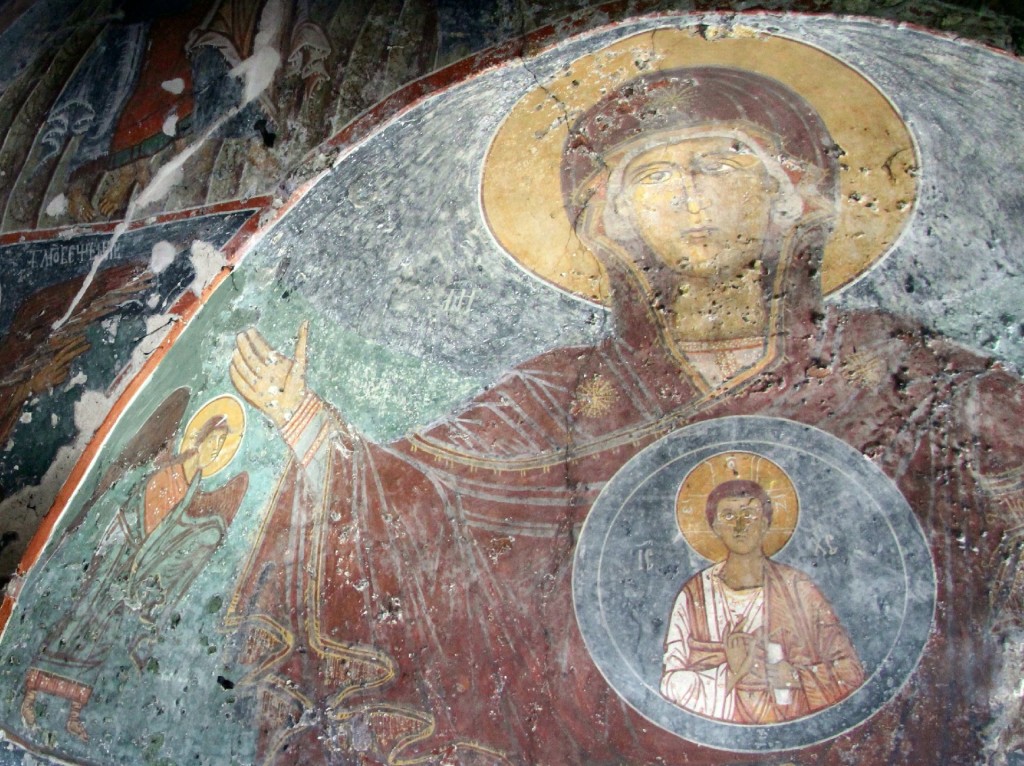 Montenegro has a lot of amazing places, showing untouched and wild natural beauties, authentic traditions and cultural treasures… No, I am not talking about the Montenegrin Coast. It is understandable that most coastal towns have become crowded tourist destinations, responsible for a large part of Montenegro's economic development. I want to point at those areas in the country that are not affected yet by sky-scrapers, souvenir shops, nightclubs and luxury resorts. Such an area is Skadar Lake (photo 1), one of Montenegro's five national parks with small-scale tourism possibilities: bird-watching, fishing, boat rides with traditional fishing boats, hiking and biking, kayaking and swimming, gastronomic specialties and numerous medieval monasteries (photo 2). All this makes Skadar Lake a frequent target of our day trips from Podgorica, all year round.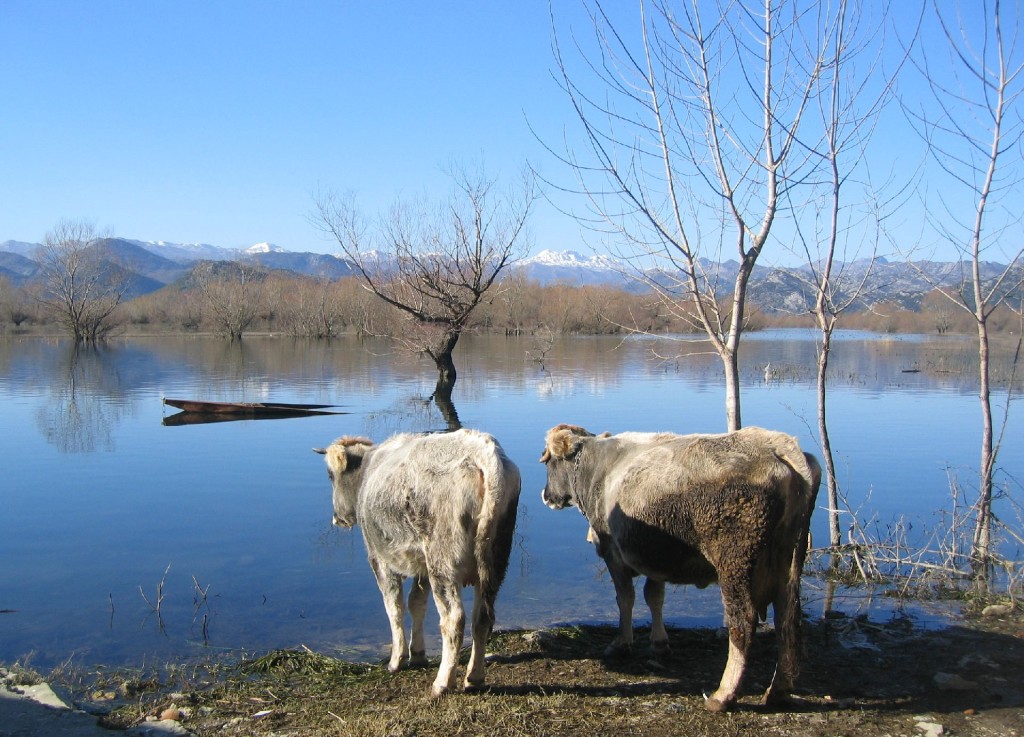 Why am I fascinated by Skadar Lake? First of all, because of its diversity. Where else can you find a destination with so many different interesting attractions?
During the winter period, we often explore the surroundings by car, enjoying the silence of the quiet fisherman's villages (photo 3). In spring – for us the most beautiful season to discover the beauties of Skadar Lake – , we make wonderful boat rides with our friends from Skadar Lake Boat Milica, visiting isolated monasteries and spotting pelicans (photo 4).
Summer is great for swimming and kayaking (photo 5) and the warm colors of autumn invite us to make long hiking tours around the Lake. You will find many postings in my blog montenegro-for.me testifying my love for Skadar Lake and its surroundings.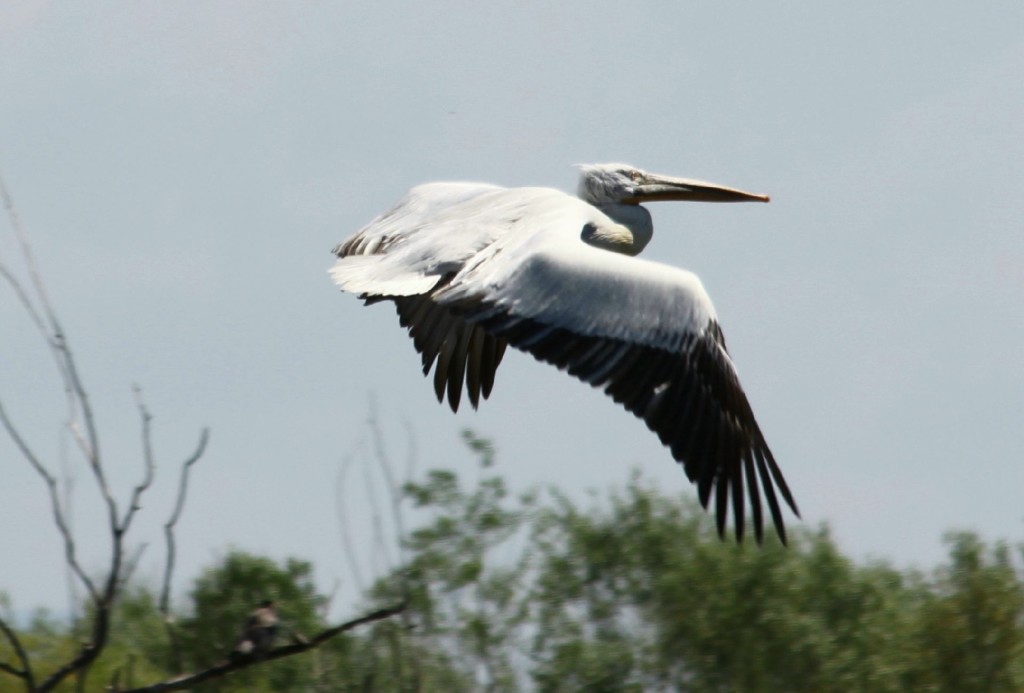 In my opinion, Skadar Lake is a perfect destination for nature and culture lovers, people who are in search for something special, far away from the crowds, close to nature and also far away from commercial tourist resorts.
Maybe that is the reason why I was quite embarrassed when I read these days that a building permit was granted for the construction of Porto Skadar Lake, according to "Pobjeda" newspaper "the most beautiful eco-resort in Europe" (what does "eco-resort" mean in this case?), "nestled in the heart of the wilderness", i.e. on Prevlaka near Rijeka Crnojevića. The resort will have 52 hotel units, a spa center area of 1,700 square meters, two restaurants, a commercial center, marina and 32 private villas. The investor knew very well that the permit would be granted, as the villas were already for sale a few months ago.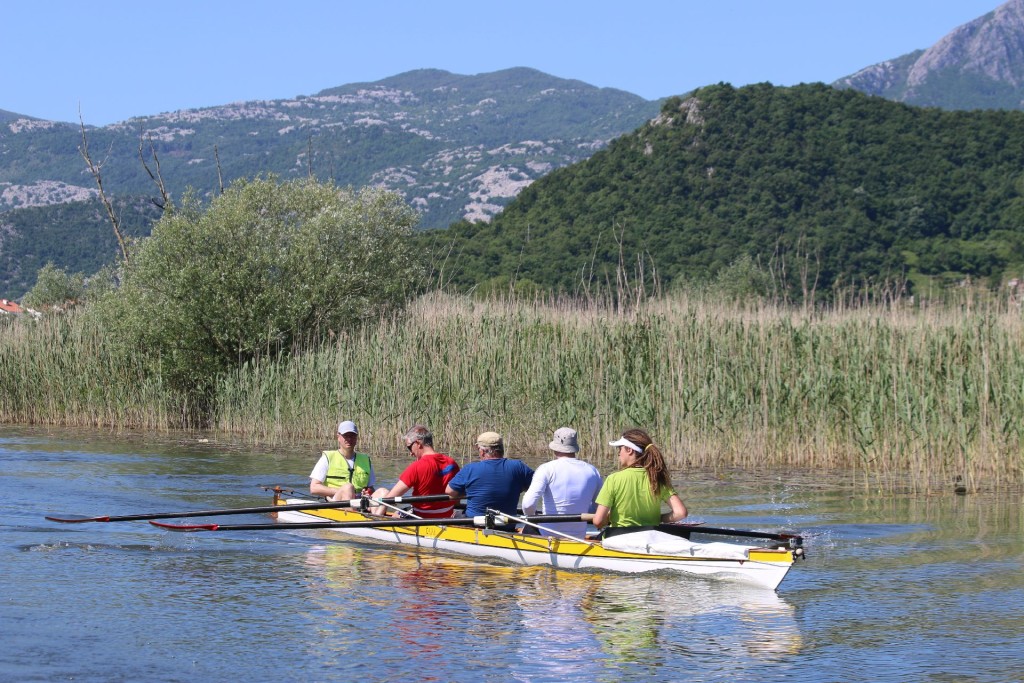 Allegedly, the resort would be finished in May 2017. Value of the investment: € 90 million (as was published a few months ago) or € 75 million (as was published these days) …?? Can somebody just explain me how such an investment can ever be profitable? Who will be those "rich" guests and villa owners?
What will be the consequences for the national park and bird reserve, when not only sailing boats but also yachts and motor boats (see picture of the marina taken from the public website of Porto Skadar Lake – photo 6) start to cross the lake in all directions?
Yes, I know, building another luxury tourist resort with a foreign investor should be another form of "progress", with job creation (allegedly 200 new jobs), tax payment, promotion of Montenegro, etc.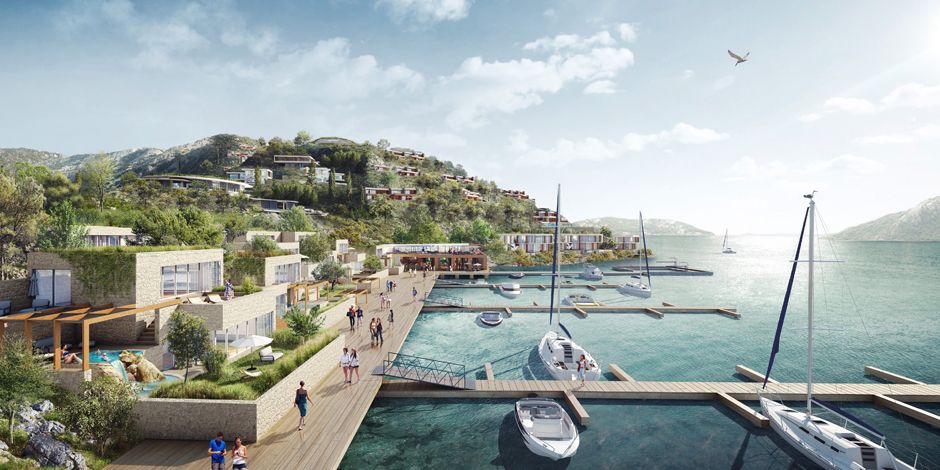 But will the profit also stay in Montenegro?? And why is the resort built in the middle of a national park that was founded to preserve the remainder of Skadar Lake's wilderness? Why in a bird reserve where the number of rare Dalmatian pelicans is now finally growing?
Would not it be a better idea to restore and revitalize some old abandoned fishermen's villages on the lake shore old traditional style, like for instance Raduš (photo 7)? Of is that just a utopia?
I hope I am wrong. Maybe we will all be happy to celebrate the opening of Porto Skadar Lake in 2017 and see the positive effects on Montenegrin tourism and economy. What do you think about it?