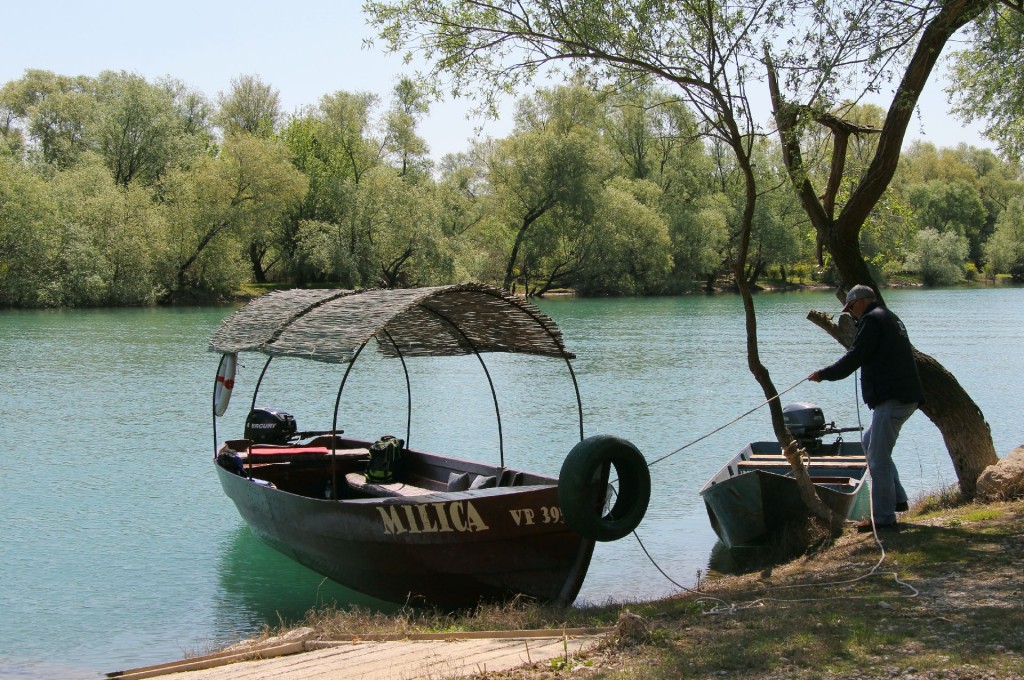 Skadar Lake has become one of my favorite places in Montenegro. Although I have been living in Podgorica for so many years, I have never known that this area is so beautiful, both from the natural and cultural point of view. A few years ago I started to discover the Lake – and now I am getting more and more curious to see everything it has to offer!
So this week we invited our friends from the Netherlands for another wonderful boat cruise with Skadar Lake Boat Milica: apart from visiting the Vranjina Monastery, we spent several hours in the Morača Delta (photo 1), watching pelicans and other birds in the ornithological reserve "Manastirska Tapija".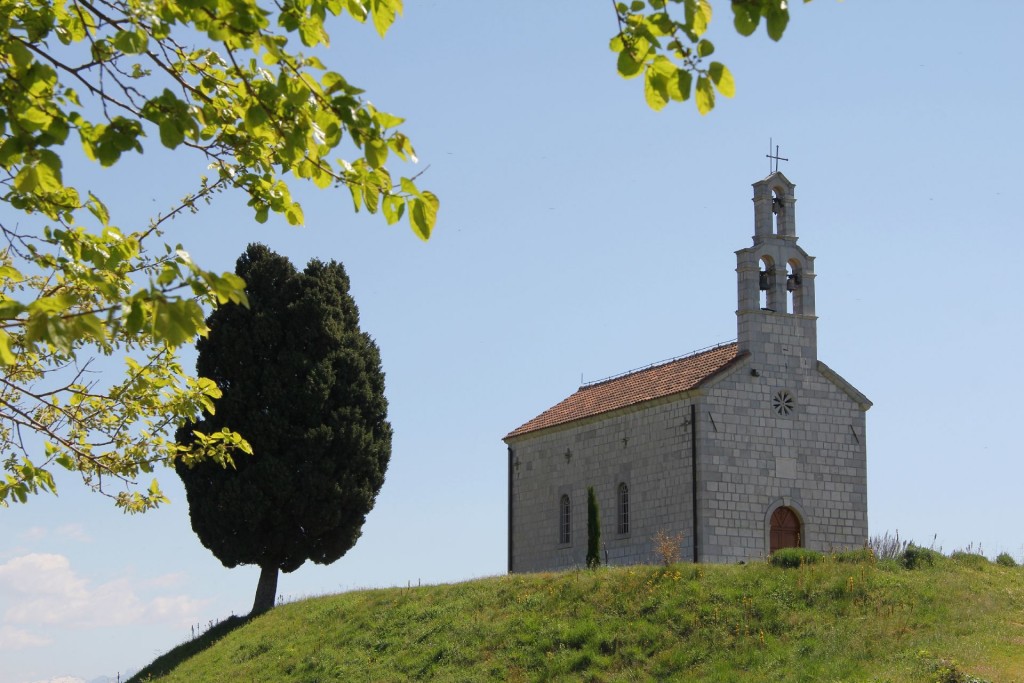 Leaving from Virpazar, we approached the Vranjina Monastery that is located on the south-eastern side of the Vranjina Island, high above the Morača Delta. The position of the St. Nicolas' church on the top of the hill is magnificent.
The monastery was founded in 1233 and is thus the oldest monastery on Skadar Lake. Due to its strategic location, it suffered from Turkish attacks and in 1843 it was turned into a Turkish fortress with barracks. King Nikola rebuilt it in 1886, but after World War II it was burned and abandoned – until 1998, when the restoration of the church began.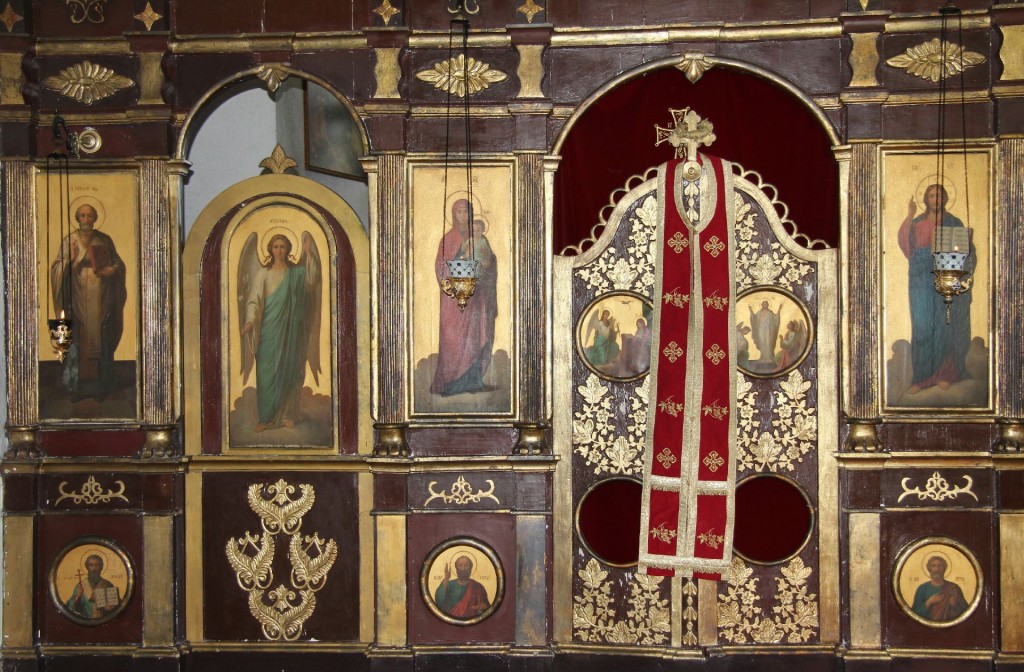 Skipper Andrija left us at the pier (photo 2) and Jelena accompanied us to the monastery that is inhabited by one monk only. The walk uphill offered us spectacular views of the Lake and the Morača Delta lined by huge green willows.
After ten minutes we arrived at the church (photo 3) where Father Petar welcomed us. He is a famous beekeeper whose honey is well-known for its medicinal properties. We could enter the church – a simple building, without any frescoes – and admire the Russian iconostas (photo 4). The other old monastery buildings were in ruins, but are obviously being reconstructed.
After this visit, it was time for pelican spotting. With the traditional wooden boat, we quietly found our way through the reed and water lilies of Manastirska Tapija, a place where Dalmatian pelicans can often be found.
And indeed – we soon spotted the first one (photo 5), sitting on a dead branch in company of a pygmy cormorant. What a magnificent and elegant bird! For more than an hour, we slowly moved through the reed in search of other pelicans; we saw at least four of them.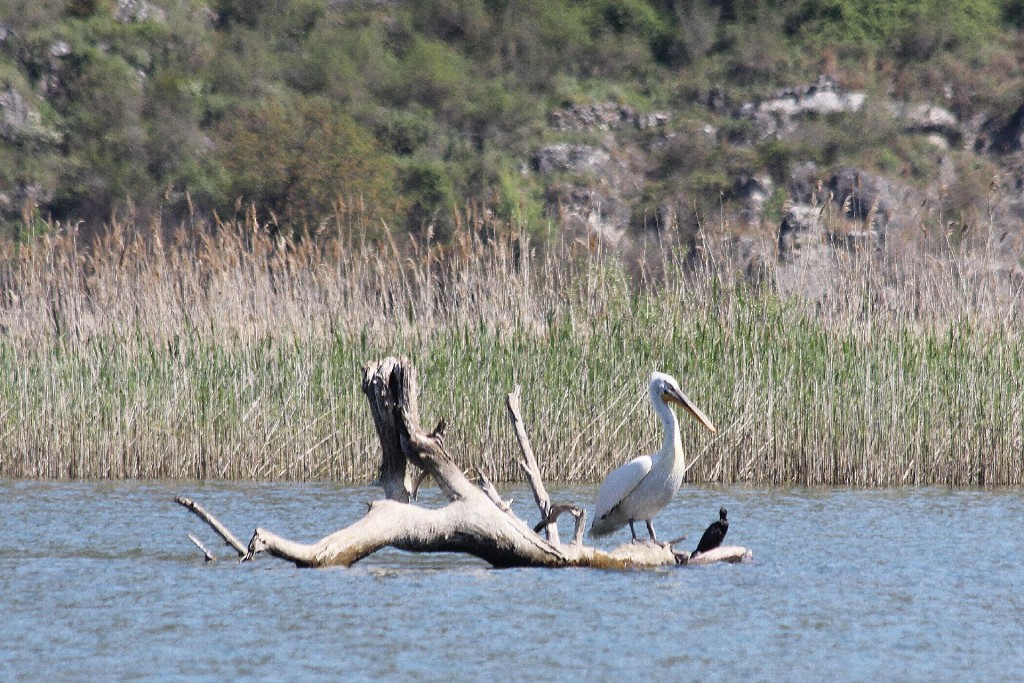 A whitebeard top bird (Chlidonias hybrida) was hiding in the reed, preparing a nest (photo 6). Further away, Great Crested Rebes (Podiceps Cristatus) performed their wedding dance. A big pelican, cruising the Lake with its two meters wide wings, landed on the water surface like an aeroplane (photo 7).
We also spotted white and yellow herons and we saw large swarms of terns coming out of the willow woods.
It was a great experience to see all these beautiful birds in their natural habitat.
Skadar Lake is a bird paradise indeed!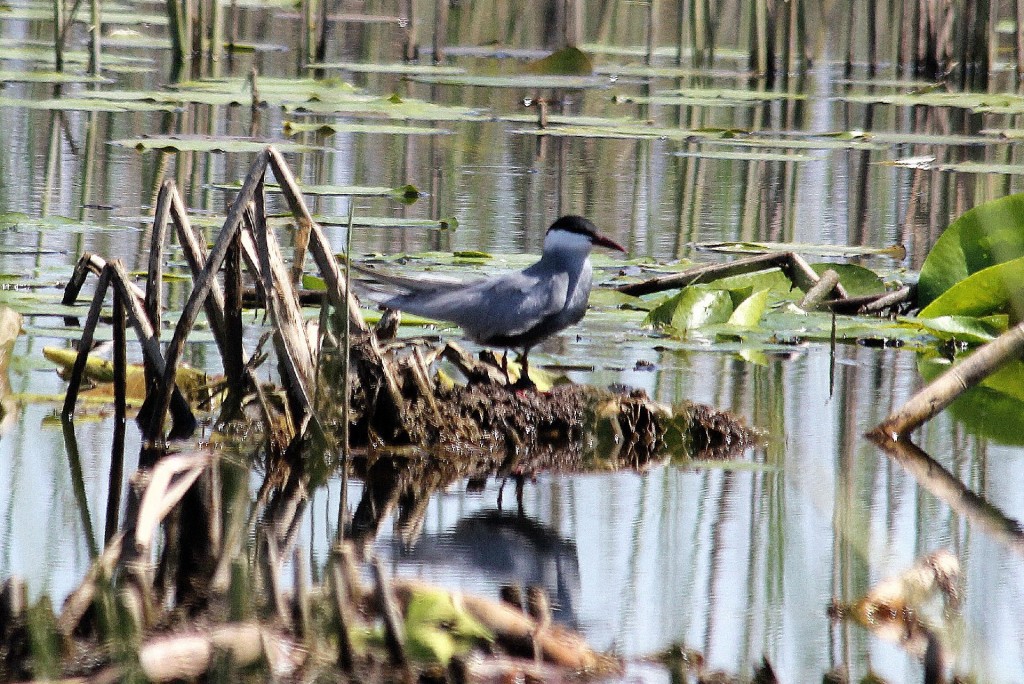 On our way back, we met several poachers in their fishing boats. They turned their back on us and hurried in the opposite direction…
What a shame! Does the National Park take any serious action to tackle fish poaching?
How can it be prevented, how can fish resources and wildlife in and around Skadar Lake be protected?
The last interesting target of our boat ride was the island of Grmožur, also called "Montenegrin Alcatraz" (photo 8).
It was built by the Turks as a fortress, but during the reign of King Nikola it became a prison for political opponents, people who did not know how to swim, so that they could not escape from the island. What a pity that it was left to the ravages of time!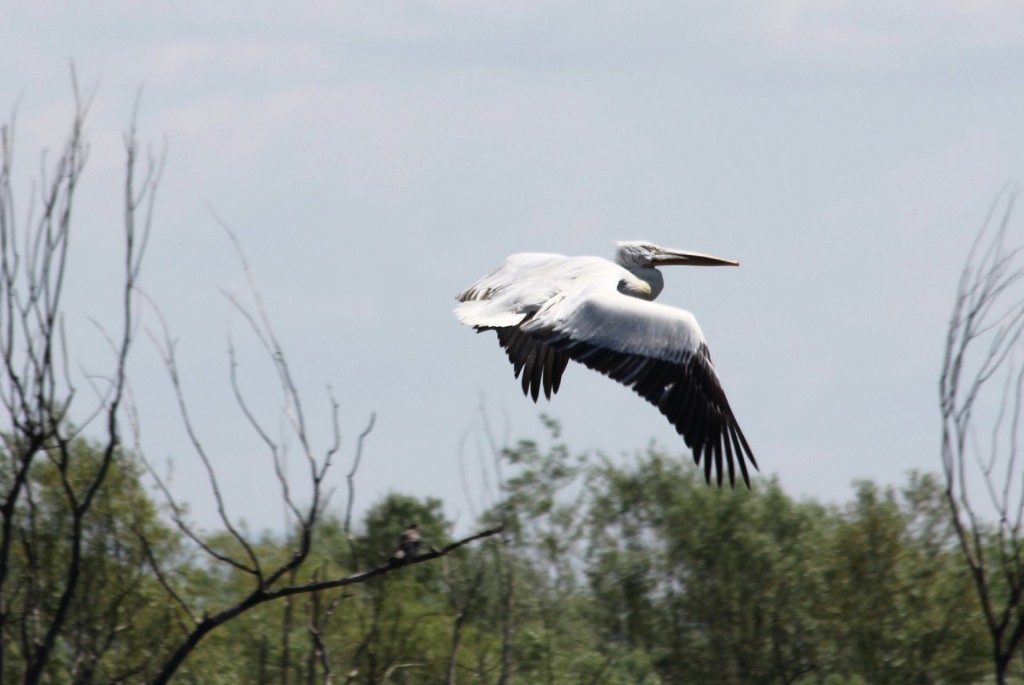 I had not been here for 5-6 years and I was shocked when I saw that the stone buildings were completely dilapidated, not only by weather influences and flooding, but also because stones are taken away by some unscrupulous local inhabitants. As this old prison is getting more and more interesting as a tourist attraction, I would suggest to the National Park to take appropriate protection measures!
At the end of this wonderful boat ride, we took a souvenir from the lake – a water nut or kasaronja, as the locals call it (Trapa Longicarpa). This fruit was once used for making bread and it tastes like a chestnut, but we will not eat it: on the contrary, it will remind us of an unforgettable boat cruise with Skadar Lake Boat Milica.