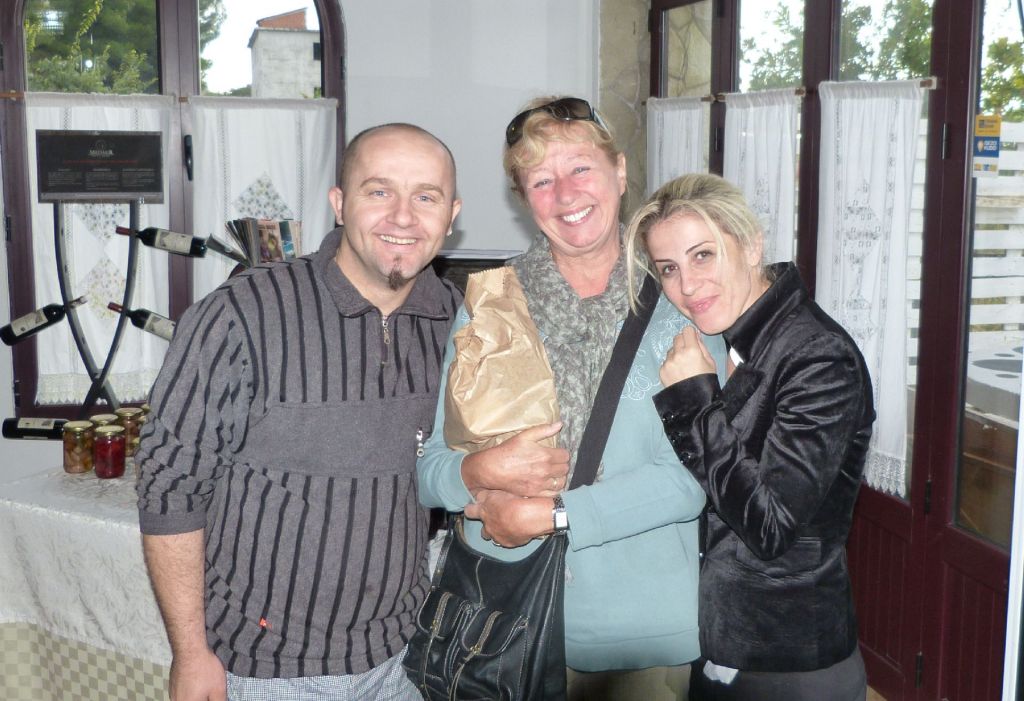 There is a place in Albania I visit very frequently. And that is Hotel Restaurant Rapsodia in Shengjin, municipality of Lezhë (2 km from the highway Shkodra-Tirana when you pass Lezhë). Why would we travel more than 100 km from Podgorica for just a dinner? Why would we take all our friends and relatives to this place? Why would we recommend it to everybody we know?
There is a good reason: Restaurant Rapsodia is one of the best restaurants I know. And there is more: chef and owner Alfred Marku and his wife Mira (photo 2) run the family business in an exceptional manner. The restaurant is cozy in a classical way, with a hand-carved wooden ceiling and lace curtains. The food is delicious, the service is pleasant and everything is homemade and fresh (in my opinion, this is a typical slow food restaurant!).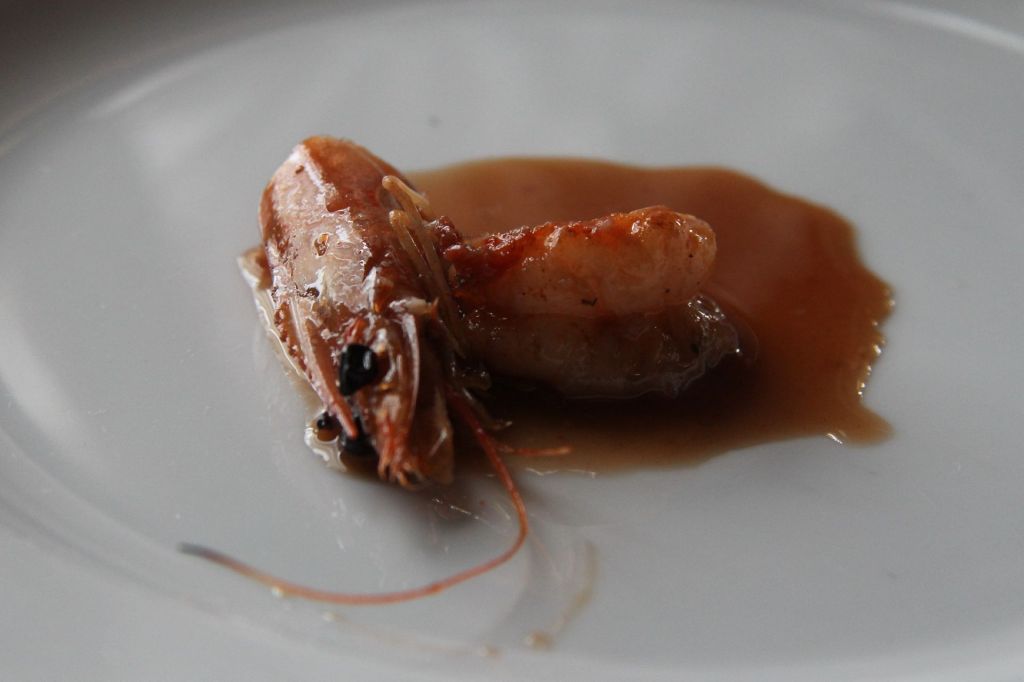 Recently, we had dinner at Restaurant Rapsodia with our relatives and friends from the Netherlands. Of course, we ordered the unique menu "Kilometri Zero" that consists of multiple small courses (you can eat as many plates as you wish; I was told that the record is 37!!). You can choose seafood, meat, mixed or vegetarian – it is all delicious and you never get the same. Moreover, you will be surprised by a wealth of diverse flavors that you have never experienced before. And each time the waiter will explain every dish.
It was amazing to eat home-made cheese with acacia sauce, shrimps with a sweet sauce of pine needles and veal with blackberry sauce. The mussels were exceptional, the home-made ice-cream delicious. And so was the excellent domestic wine.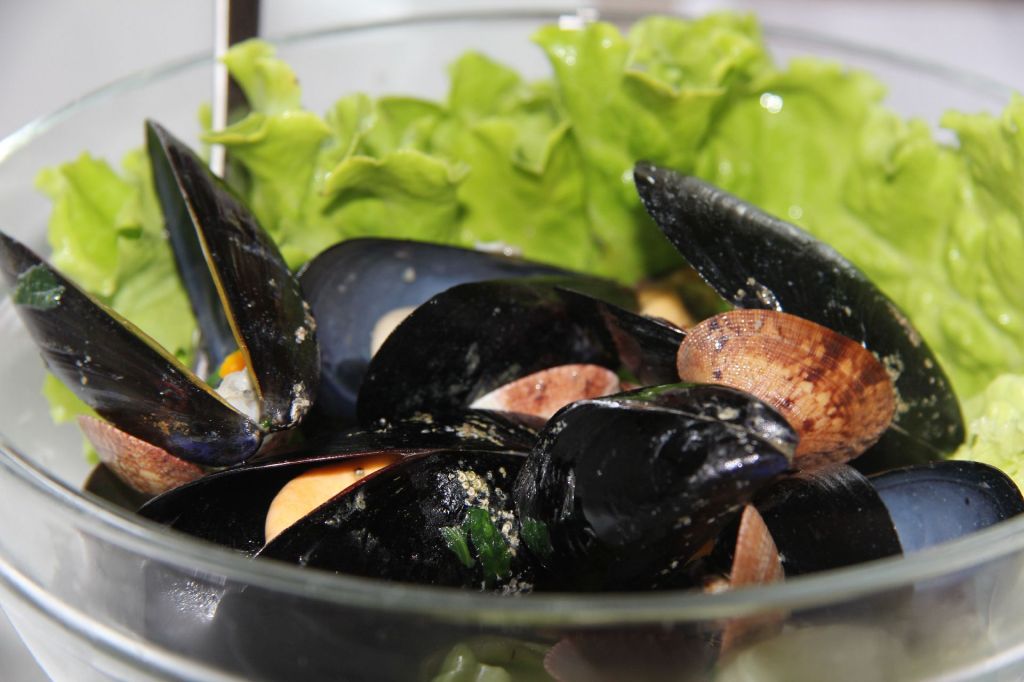 Chef Alfred is one of the most creative and popular "chefs" in Albania. Many important personalities have visited his restaurant, as you can see on the photos covering the walls. Alfred left Albania in 1995, and started to work in Italy as a dish washer. Already in 2003, he cooked in a Michelin signed restaurant and a year later he managed a restaurant in the valley of Bondo, where he could free his passion and imagination, working with new flavors and mixing his Italian experience with the memory of Albania's cooking traditions. As a matter of fact, he mixes the past and the present and calls it Commixture. His philosophy is: "Always believe in what you're doing and do it the best as you can".
Our dinner took almost three hours (so don't go there, when you are in a hurry; you can always hire a room in the hotel when it is getting too late!). We had to quit after 11 courses … It was great and our company could not stop talking about all the different flavors they had tasted. I am sure that this was an unforgettable experience for them (and for us). And the price for this delicious dinner? You would be pleasantly surprised, I am sure!
So Freddy, we will be back soon!