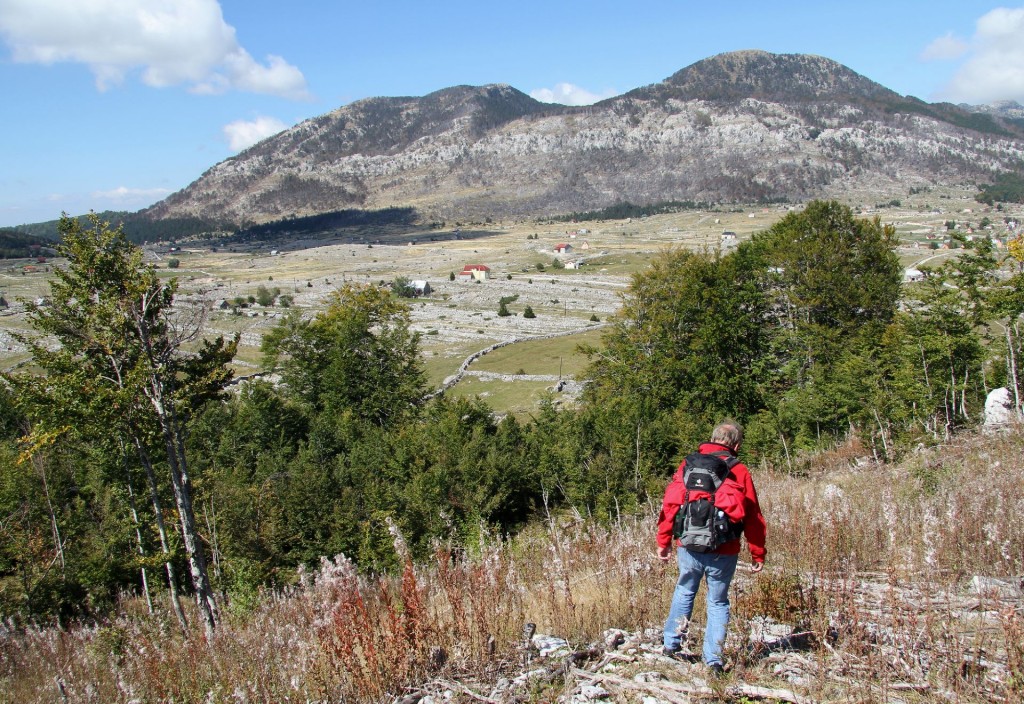 I don't know why I am so fond of Kučka Krajina. Is it the extraordinary karst landscape, the picturesque road, the immense space of the rocky pastures or the magnificent view of the Cijevna canyon? Or is it just the feeling that you are far away from the crowds in Podgorica, alone with nature and life in its purest form?
We wanted to show this beautiful region to our friends from the Netherlands and so we climbed along the winding road (see my blog post: Grlo Sokolovo) to the vast plateau of Kučka Korita. Once a "katun" with summer pastures, today this is more of a weekend resort. It is almost impossible to see the difference between the low stone walls, made by men, and the karst rocks scattered all over the plateau (photo 1).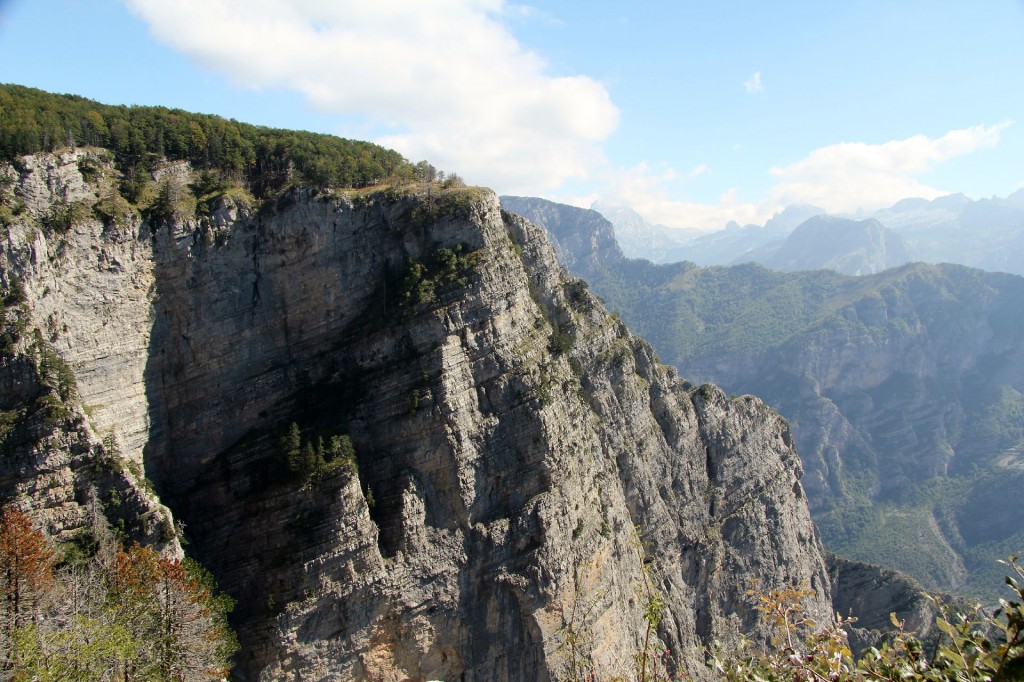 Most cottages were abandoned, only some of them were surrounded by flocks of sheep with a lonely shepherd. We followed the former patrol path of the border guard, which appeared to be well-marked now. That was a pleasant surprise!
After half an hour of hiking, following the trail across meadows and through the woods (photo 2), we arrived at Grlo Sokolovo (Falcon's Throat), one of the most beautiful viewpoints in Montenegro.
Through a bluish haze, we saw the mighty Cijevna canyon and the endless mountain peaks of the Albanian Alps (photo 3).
The path led us through dense forests and over a steep hill.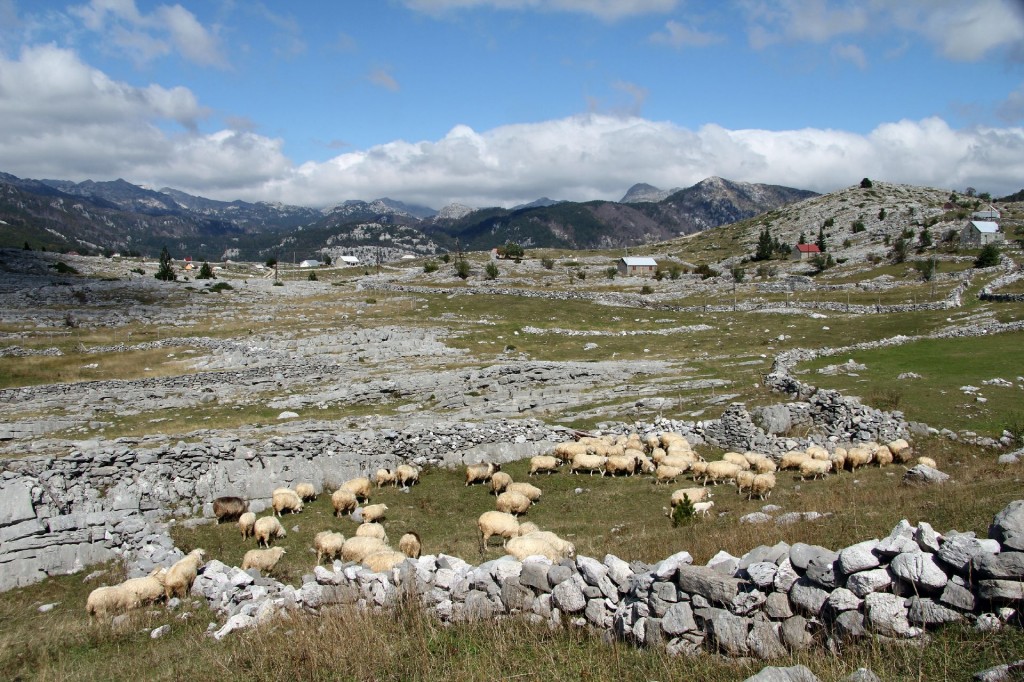 All the marks were freshly painted in red and white – and finally we got back to the plateau where we sat down for a rest.
After a while, an old shepherd came to see us. He explained us that he and his wife had just come back from the high mountains near Rikavačko jezero, where they had spent the summer with their sheep, manufacturing "Kučki sir", the famous cheese from the Kuči region. He invited us for a cup of coffee with his family, in his cottage nearby.
We followed him, admired his flock of sheep (photo 4) – the first lamb was already born – and entered the home of the Malissore family Nikprelević (photo 5).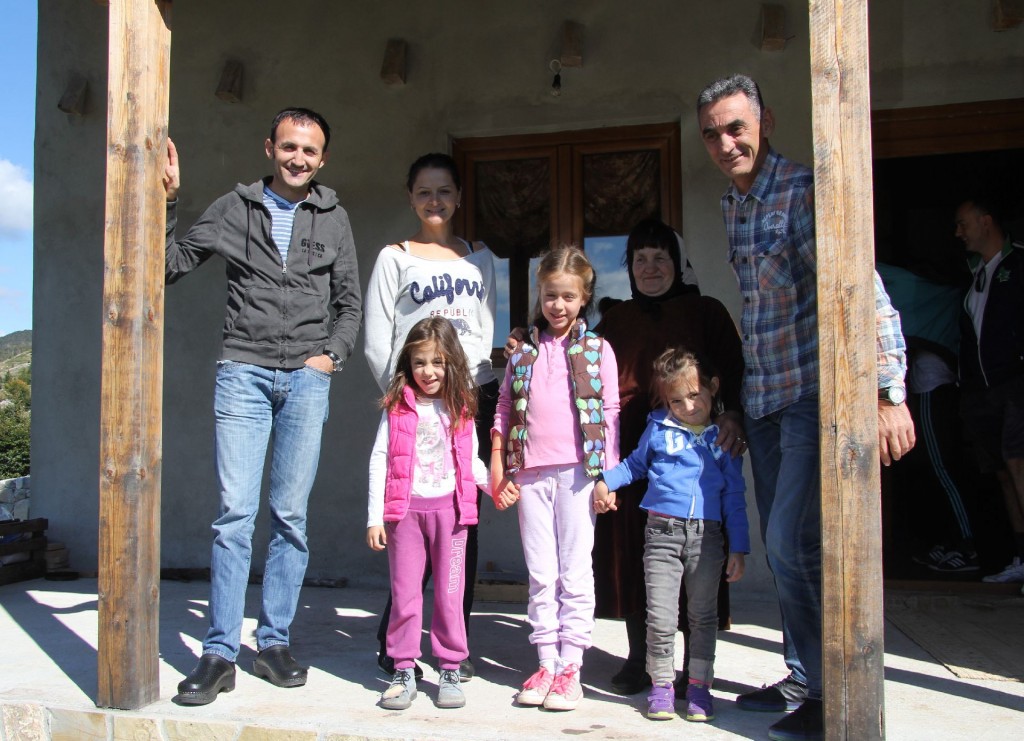 It was nice and cosy, a fire was lighted in the fire place and the family members – two sons and a daughter with their families – were really glad to see us. The table was immediately covered with all sorts of beverages. "Priganice" were served, followed by different kinds of delicious home-made cheese, bread and tomatoes. Gradually, more and more people entered the house: neighbors, relatives and other guests, who came to see the "foreign tourists", as a visit of foreigners to their village is an absolute rarity! It appeared to be impossible to leave … as grandmother wanted to make a specialty for us: "vareni sir" or a kind of cooked cheese – rather heavy for our Western stomachs, but incredibly tasty (photo 6).
It was obvious that these people are very proud of their land, their tribe and family, but also of their achievements.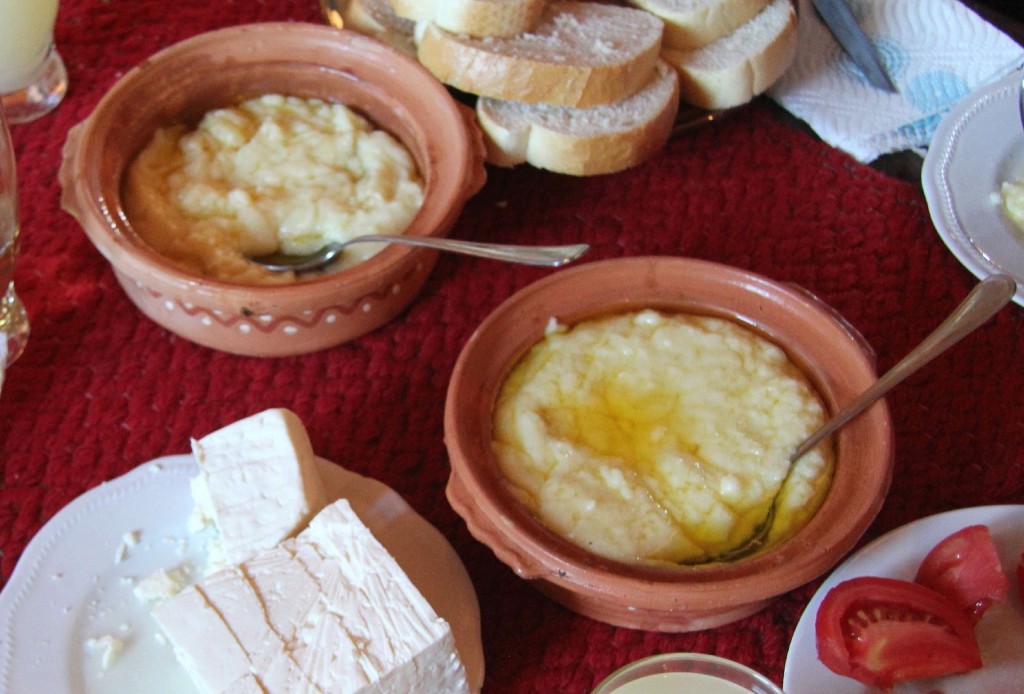 It reminded me of the books of Edith Durham, who described this region in her book "High Albania" in 1909, writing about the warm welcome she was accorded by Malissores and Montenegrins. The same hospitality and openness, the same old customs and traditions …
The oldest son, Deda, a successful businessman, told me a lot about their way of living, the beauties of the Kučke Planine mountains and his wish to show all this to nature lovers and to develop tourism. I promised him to promote Kučka Korita and to give his address to all people who want to explore this region – by jeep or hiking.
Impressed by this lesson in hospitality, we finally succeeded in leaving this cordial family and continuing our hiking tour over the rocky pastures – back to our starting point near the old military barracks.