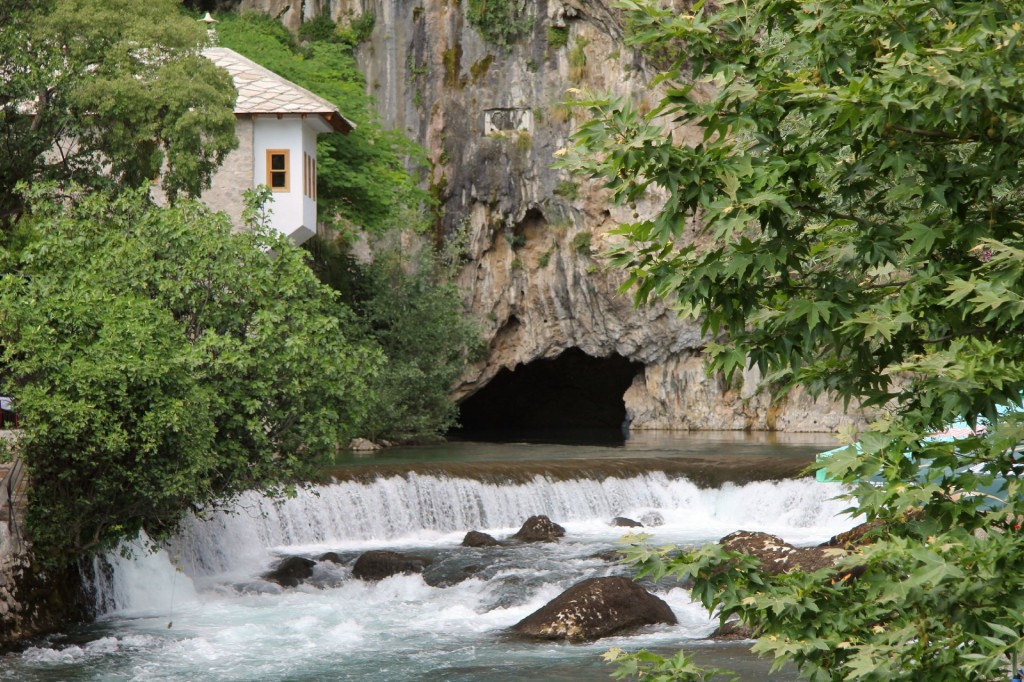 On our last trip through Bosnia and Herzegovina we visited Blagaj, a small kasaba (village-town) 12 km south of Mostar that has now become popular as one of the main tourist attractions of Herzegovina, first of all due to its position at the spring of the Buna River and its historical tekke (Dervish monastery).
Approaching the town, we had a beautiful view of the old Blagaj Fortress (Stjepan grad) located on a steep cliff. It was once the seat of the Herzegovinian nobleman Stjepan Vukčić and the birthplace of the Bosnian queen Katarina Kosača. Accessible only by a path used mostly by sure-footed sheep, the spot is rarely visited. Moreover, the day was very hot and so we decided to continue to the center.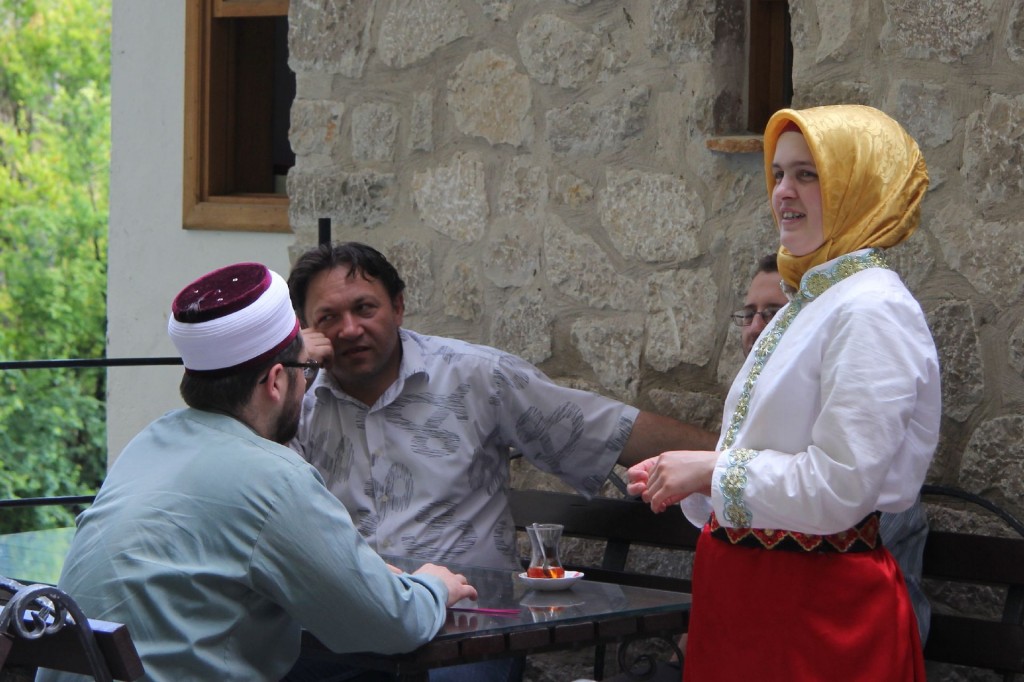 After having parked our car, we went for a walk along the Buna river towards the tekke. Although it was rather early, many tourist buses from Dubrovnik and Mostar had already arrived and the terraces along the Buna river were full of foreign tourists. Typical Bosnian souvenirs were offered by numerous stalls: prayer rugs, Islamic flags, niqabs ….
But numerous tourists, busy restaurants and souvenir vendors could not spoil our impression of the fascinating Dervish monastery at the end of the "main street". This 16th century house/monastery was built for the Dervish cults and is still one of the most mystical places in Bosnia and Herzegovina. Together with its surrounding landscape and the steep rocks above, it creates a unique and unrepeatable scenery.
Very near to the tekke, under a 200 meter high rock, is the "Green Cave": the largest karst spring in Europe, which gives rise to the Buna river.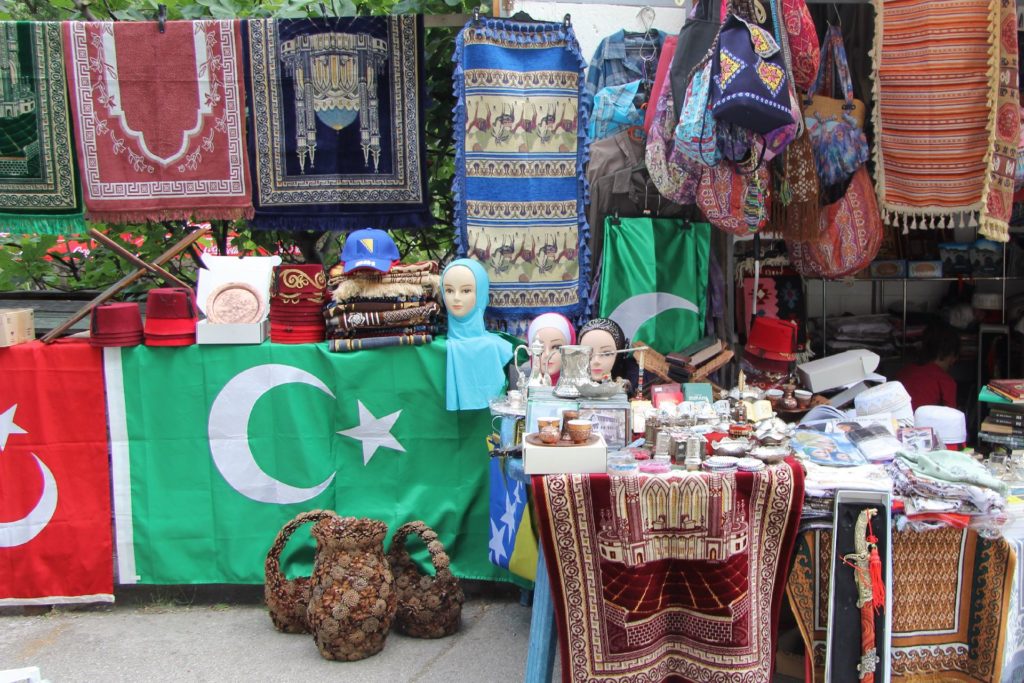 Only here, in the silence of the Dervish house's garden, cooled by the freshness of the river, we felt the real atmosphere of Blagaj.  The atmosphere was solemn. Cold drinks, tea and Turkish coffee were served on the beautiful terrace overlooking the source of the river. No beer, no alcoholics. This was probably the reason why most guests were "domestic", which certainly contributed to the authenticity of the environment.
On our way back we wanted to visit the historical Velagić complex, dating back to the year 1766. This unique residential complex consisted of several buildings, gardens and mills on the bank of the river. All the courtyards were interconnected and paved with river pebbles. This complex is the most complete example of a family house complex with outbuildings in Herzegovina. Unfortunately, it was closed for visitors due to reconstruction works.
We continued our trip though Bosnia and Herzegovina and we certainly understood why Blagaj was nominated for the UNESCO World Heritage List.