We are just back from a round trip in Cuba by car. What a country! Full of culture, music, history and passion, full of contradictions and not easy to understand. With endless sugar cane and tobacco fields, tropical jungles, beautiful mountains and long white sandy beaches. With 1950s nostalgia and monuments of Fidel Castro's revolution. Visiting Cuba was a great experience, but driving on Cuba's roads posed even more challenges!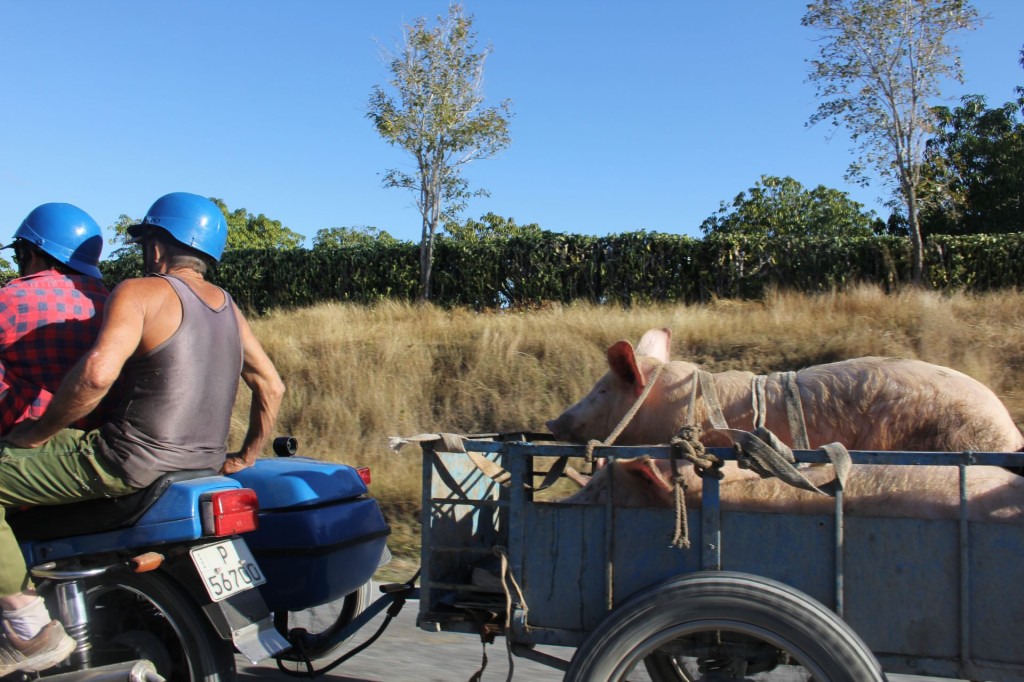 Cuba has one main highway, the "Autopista Nacional" that runs from Pinar del Rio, west of Havana, to about half of the island. This road is three-lane wide in each direction, sometimes separated by grass or bushes, but mostly not separated at all. No markings on the asphalt, no fences. But never mind – there is hardly any traffic; just a few old-timers, trucks and buses.
As experienced travelers, we preferred the "Carretera Central" that is also used by bicyclists, trundling ox-carts, horses and rickshaws, also called "bicitaxis". Pedestrians and livestock sometimes appeared in the midst of the road. Huge potholes required maximum attention.  But driving on the cobbled city streets and rutted country roads was even more complicated. It was not easy to find our way here without road signs and names …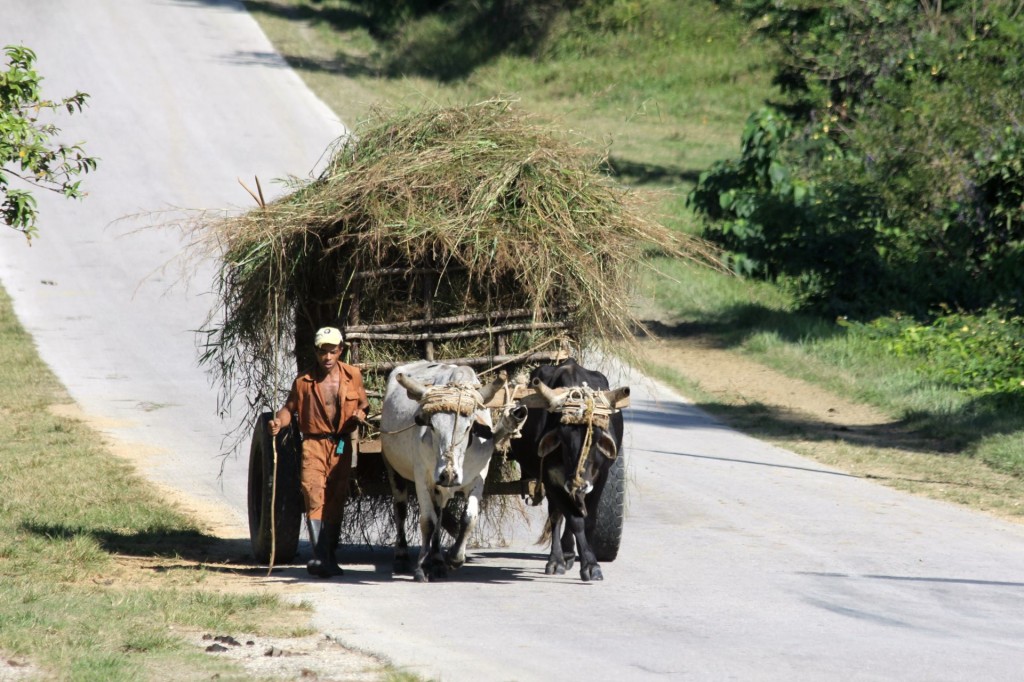 Yet, we had a great time driving on Cuba's roads. It was so interesting to see all those kinds of traffic that have disappeared from European roads since a long time. Not only opulent Chevrolet and Buicks from 1950s, but also magnificent European old timers, share their space on the roads with Yutong buses from China, with Peugeots that could be at home on the Paris ring road, with riders on horseback and strange Russian cars that would never look at home in any place or time. Did you know that around 450,000 registered vehicles in Cuba date from the 1950s? Indeed, some shine as new, some are rusty, but most important is that they are "serviceable". Keeping them running requires a lot of creativity: if the original parts are not available, they must be fabricated or adapted. So don't be surprised when you see an old Chevrolet with a Russian carburetor and new Michelin tires …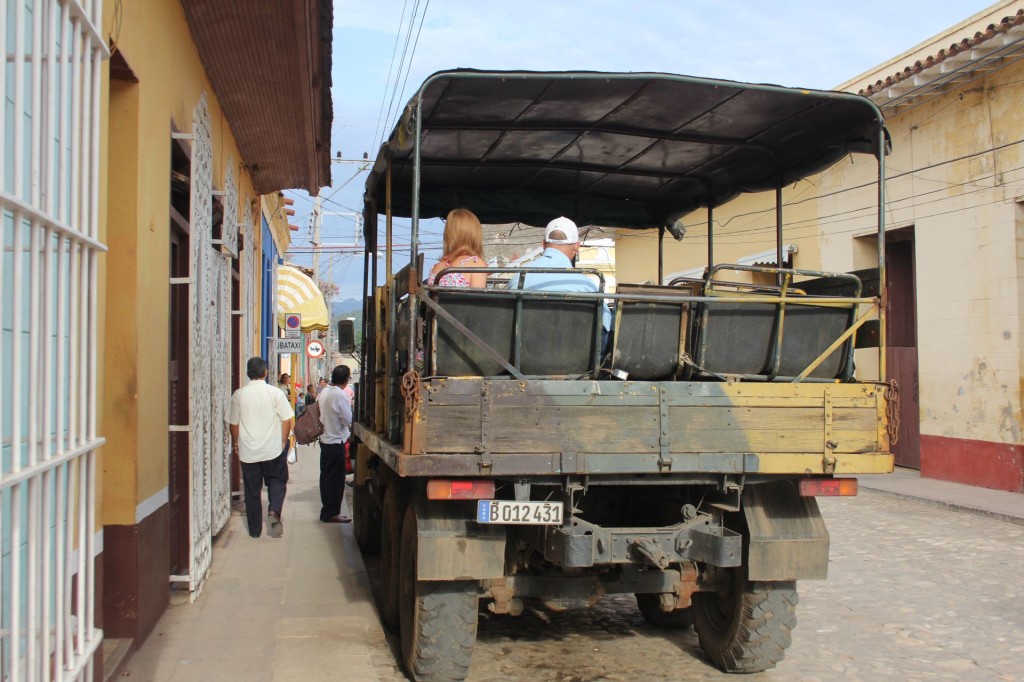 Nevertheless, many of the 11 million inhabitants of Cuba rely on animals for transportation. Horse-drawn carts, also used as "taxi", are numerous, especially in and around the towns and villages. Poor horses, they have to draw carts or coaches with 6-8 passengers! Another possibility to travel is hitchhiking or taking the bus – if you can call it a bus. You can sometimes see old American school buses, but in most cases people use old Russian trucks with wooden benches or seats, transformed into  "vehicles for public transport" (?!).
Driving through the rural areas of Cuba, it was difficult to find a "parador", i.e. a private pub or restaurant, and there were only very few and poor shops. Even at some petrol stations it was impossible to buy a bottle of water. And what surprised us most: at the shop of one petrol station in the jungle the only thing they had for sale was: nine different types of RUM!
In the near future, political changes will allow more and more private initiative. This will certainly affect the nostalgic atmosphere and the mentality of the people in Cuba. But I am sure that Cuba will remain a fascinating country!