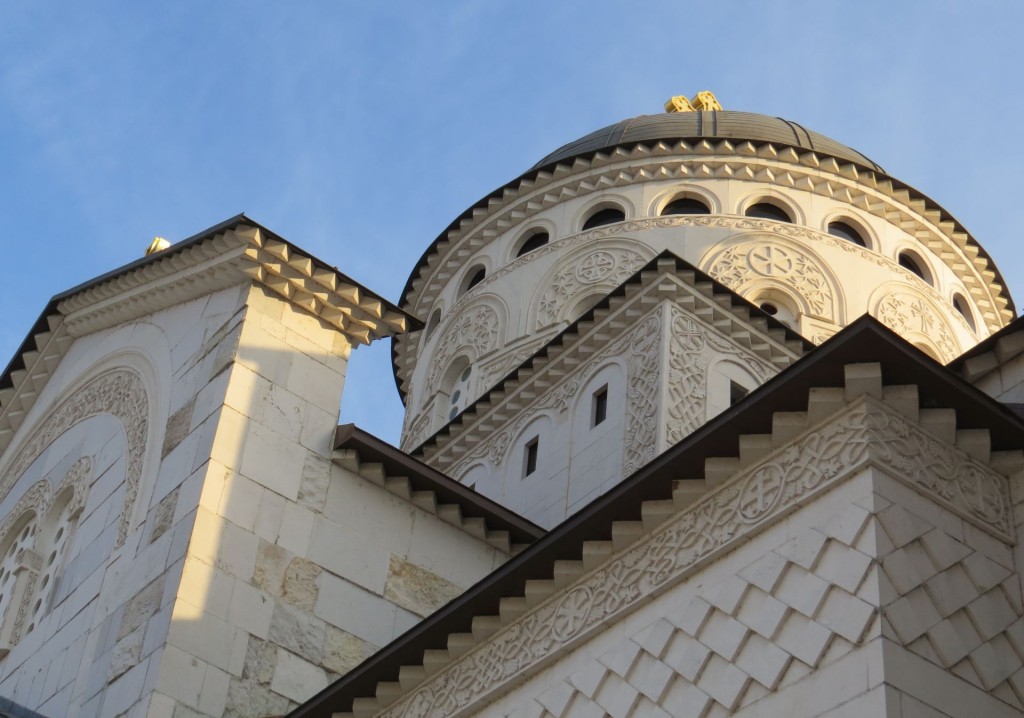 I have visited the new Cathedral of the Resurrection of Christ several times while it was still under construction, but I could not believe my eyes when I saw the ceremony of its consecration on TV, on October 7th. The beauty of the interior seemed to be enhanced by the mystic atmosphere of the ceremony and by the picturesque mantles of the Patriarchs who had come from all over Europe and beyond to attend the consecration of this biggest Orthodox Church in Montenegro.
That was the reason why I visited the 'Saborna crkva' or 'Hram', as it is called in Montenegro, a few days ago and I was really stunned to see all those colorful frescoes, magnificent marble floors and mosaics, and the huge chandelier. The construction of the Cathedral has taken two decades; it has 7 dome crosses and 17 bells, one of which weighs 11 tons and is the biggest of the kind in the Balkans.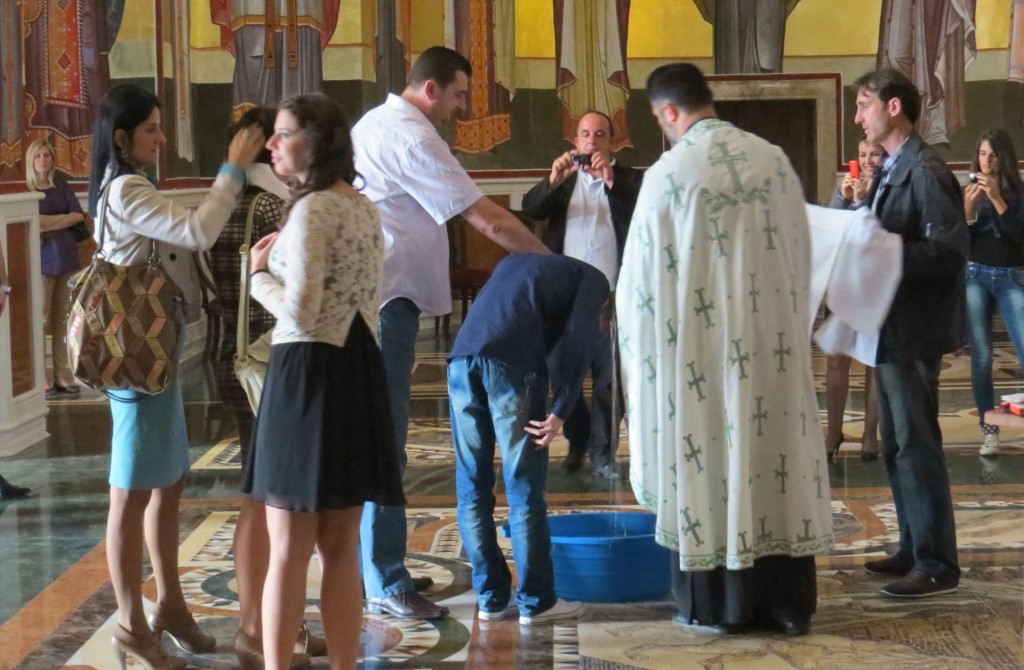 We entered the church in the afternoon at the moment when three young people were baptized. As we do not know much about the Orthodox services, this was a very impressive event. The solemn Baptism ceremony, the olive oil that was applied by the priest to hands, feet and face of the baptized youngsters, the lighted candles and the ritual cutting of the hair created a "holy" atmosphere in the magnificent church. But I must admit that there was something that really astonished me. The baptismal font was in strong contrast with all that pomp and splendour. How? It seems incredible, but the priest used a blue plastic tub – that was probably purchased in Kuća Plastika for €2.00 – for the baptizing …
I could not stop admiring the frescoes with all the illustrations of saints, biblical figures and other religious scenes.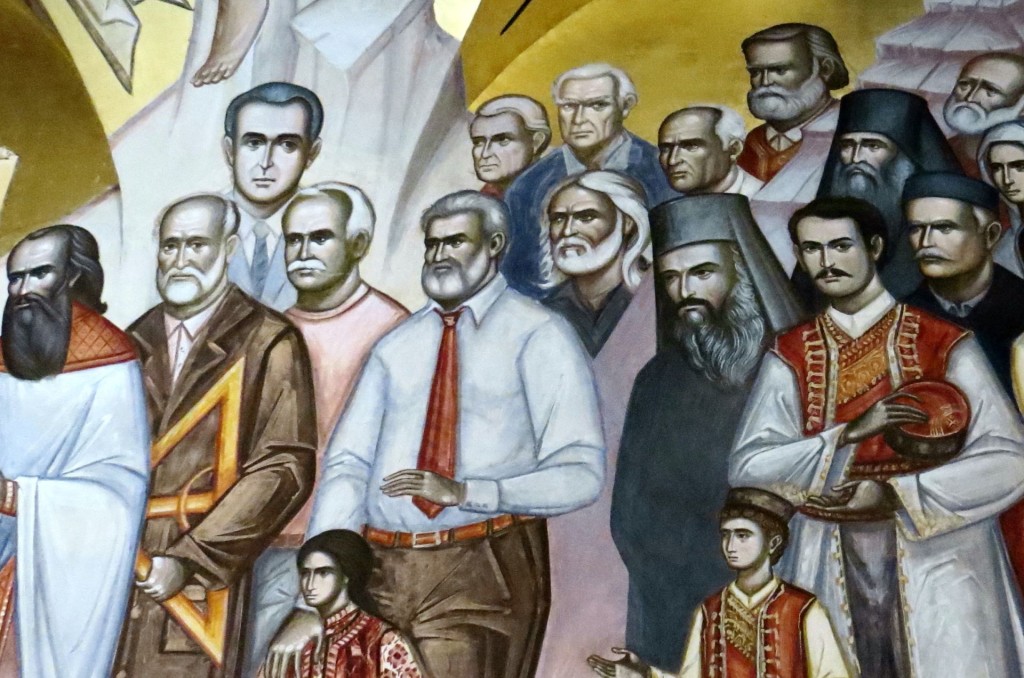 On one fresco that depicted many different people (see photo) I saw a priest who showed a strong resemblance with the Montenegrin Metropolitan Amfilohije. On the same fresco there was a young man, dressed in a blue suit with tie (left upper corner), who was obviously painted subsequently as he did not fit into the group of devoted believers, neither by size nor by the look on his face. Who is this personality? Is there any explanation for the fact that he seems to have entered the group without belonging there?
We continued our tour through the church, but unfortunately the crypt, which is also very special, was closed this time.
So far, the Millennium Bridge has been taken as the most prominent landmark of Podgorica. Honestly speaking, I suppose that the new Cathedral with its white stone towers and golden crosses deserves to become a new symbol for the city!