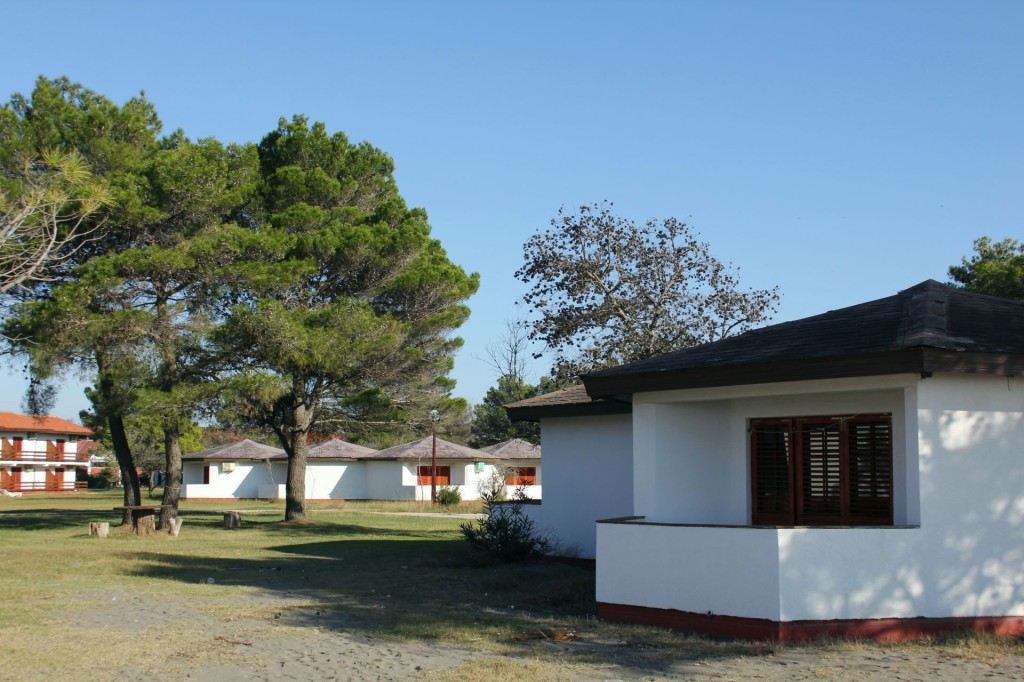 Winter has arrived in Montenegro, but only eleven days ago we spent a beautiful day on the island of Ada Bojana. It was warm and sunny with a temperature of 22 degrees Centigrade. No tourists, no traffic, no noise. Some people were fishing and others were taking a walk along the endless beach. So did we… enjoying the silence and the untouched nature.
Ada Bojana (Ada is the Turkish word for 'island') is located on the southernmost tip of Montenegro, with only the Bojana river separating it from Albanian territory. A legend says it was formed by gathering river sand around a ship that sunk at the mouth of the Bojana river, but it is more likely to be a delta in formation.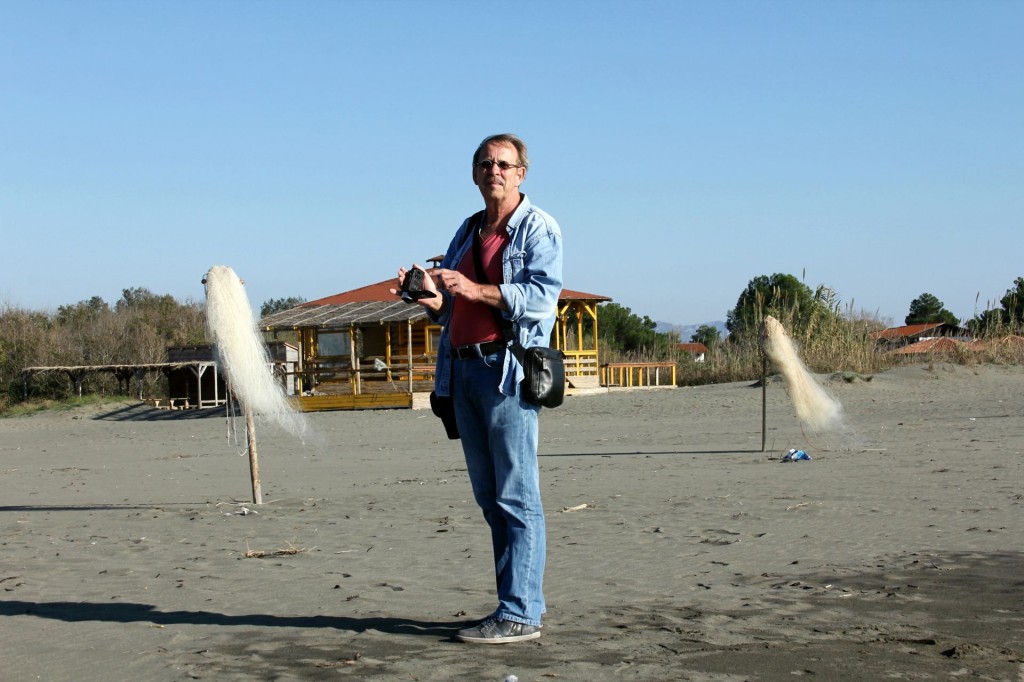 In the seventies and eighties of the last century Ada was a famous international nudist settlement. Opened in 1973, it attracted many tourists from Western Europe, especially Germans. But due to the Balkan Wars, it was abandoned and neglected.
Privatization of the completely dilapidated settlement failed and finally a part of it was refurbished and reconstructed by the Ulcinjska Riviera Hotel Enterprise. Ada has now 350 beds available and the price for half-board is between €27 and €37. There are two restaurants, an aperitif bar, a camping ground and many sporting possibilities. In the meantime, it has also become one of the best kitesurfing and windsurfing locations on the Adriatic Coast.
But season has come to an end and thus November was the right time for us to visit the island. We passed the narrow bridge over the Bojana river, admiring the wooden fishermen's cottages along the river, some of them with traditional fishing nets hanging above the water.
After having parked the car near the – now abandoned – settlement, we made a long and relaxed stroll along the beach. No people around, just the sea and the sand. We saw some fishing nets drying in the sun. Shells, branches, footprints in the sand and the constant movement of the waves… life can be so simple and so beautiful!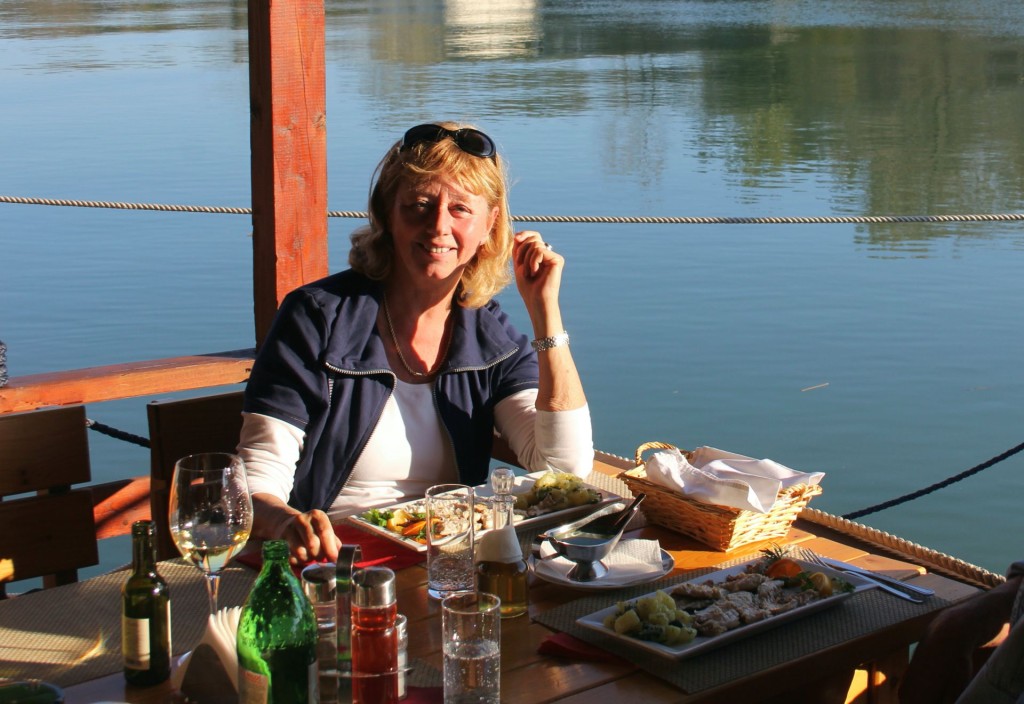 By getting back to nature we got back to ourselves, especially after a few busy and stressful days.
Totally relaxed, we found a nice restaurant on the bank of the Bojana river: 'Kod Marka'. We were the only guests and got a great place on the terrace above the river. Delicious fish soup, fresh sea fish, a friendly waiter and good coffee – it was a perfect end of a perfect day!