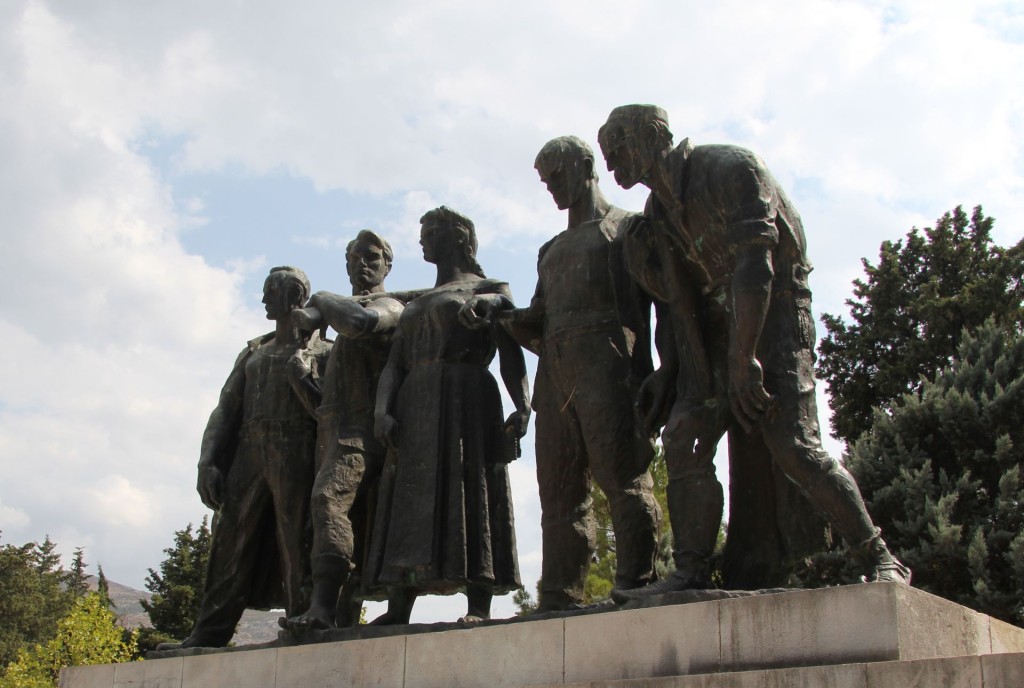 When traveling from Podgorica to Western Europe in the summer season, it is much easier to avoid the overcrowded Montenegrin Coast and to take the road via Nikšić and Trebinje further to Croatia. But Trebinje is also attractive for a day trip, as the distance from Podgorica is 115 km only!
We visited Trebinje on a sunny day early in October. Traveling along the good and quiet road, we admired the wonderful scenery around Lake Slansko near Nikšić and the "rocky mountains" near Ilino Brdo, the border crossing with Bosnia and Herzegovina.
After having passed the Bosnian border and entered the "Republic of Srpska" (what a surprise, we still saw landmine warning signs along the road!), we continued our trip along the Trebišnjica, a sinking river that has always been known for its old mills. But its enormous potential for hydroelectricity resulted, among others, in the construction of the Grančarevo dam, some 15 km north-east from Trebinje, which was bound to swallow the famous Arslanagić Bridge (1574). In order to save the bridge building, it was taken, stone by stone, from a village seven kilometers up the river, and rebuilt in downtown Trebinje.
As a large part of the Old Town is closed to car traffic, we left our car near the park with a huge socialist-realistic monument for fallen soldiers from World War II. When we entered the Serbian-Orthodox church (Saborna crkva) nearby, it became evident how important religion is for the inhabitants of this area. Children and young people of different ages came by, kissed the icons and remained silent for a few moments in prayer.
The atmosphere in the Old Town of Trebinje, also called Kaštel, is quiet and charming. The old plane trees on the squares and along the alleys provide shade to the numerous open-air bars and restaurants. Within the 18th-century city walls we found late-Ottoman style houses, a clock tower and the Oman-paša mosque, which was destroyed in the last war and recently rebuilt.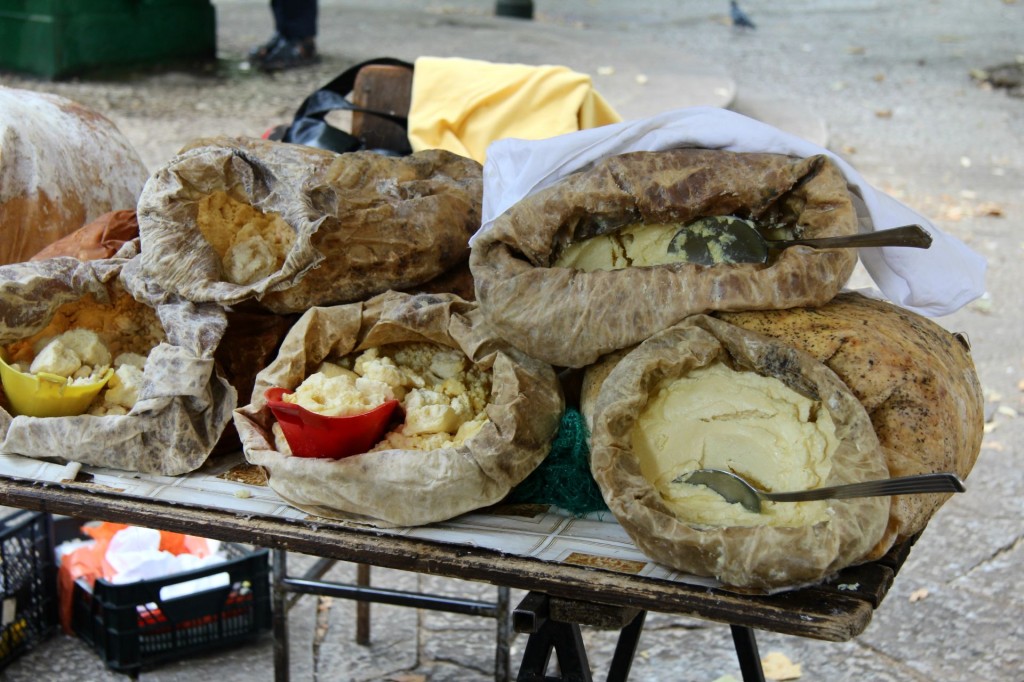 Of course, there are also other sights in Trebinje, such as the Hercegovačka Gračanica monastery, an exact copy of the Gračanica monastery in Kosovo, which was completed in 2000 and is situated above the city, and the Catholic Cathedral of the Birth of Mary, near the Old Town.
But for us, the most attractive place in Trebinje appeared to be the central square with the old shady plane trees and the picturesque farmer's market. The market offered a variety of fruit and vegetables, but also tobacco, cheese and "skorup" (kaymak matured in dried animal skin sacks).Lunch – grilled meat, of course, with domestic wine from the region – at the restaurant of Hotel "Platani" was delicious and cheap, with excellent English-speaking service.
Altogether, we spent a nice day in a place that is rather unknown to tourists, but really deserves to become a tourist attraction for visitors interested in something special!