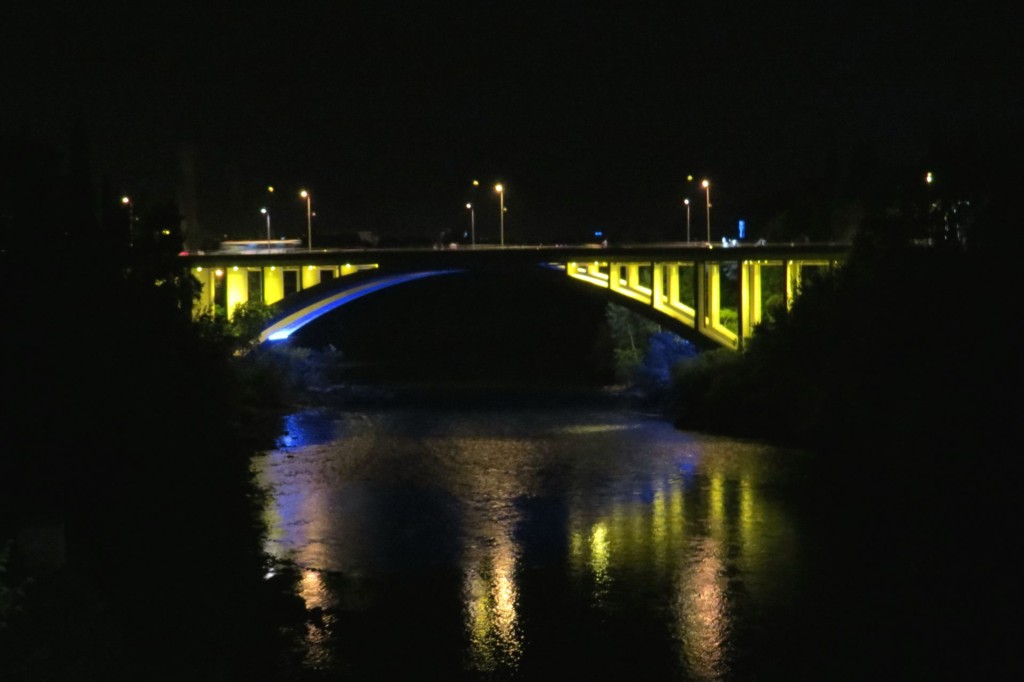 Some people will tell you that Podgorica is the most boring capital of Europe. That it does not have significant churches, museums or sights of note. That it mainly consists of uninventive and grey residential blocks with basic design typical of the countries of Eastern Europe. And finally, that it is dirty and chaotic.
But they are wrong. Maybe it's true, Podgorica is not a significant sightseeing destination, but it is definitely worth a visit, due to its interesting mix of old and new, its green parks and boulevards and its picturesque rivers. It is especially beautiful at night when the monuments, public buildings, churches and bridges are lit up very nicely. The most loved amusement of Podgorica residents is to sit in an open-air café on a summer day and drink their coffee. These places are where life happens!
We also belong to those citizens who like to go out for an evening walk and enjoy the laid back Mediterranean atmosphere of the city. Usually, we take a walk from "Vektra" to the center and have a cup of coffee at "Rembrandt" in Njegoševa street – of course, as long as the weather is nice.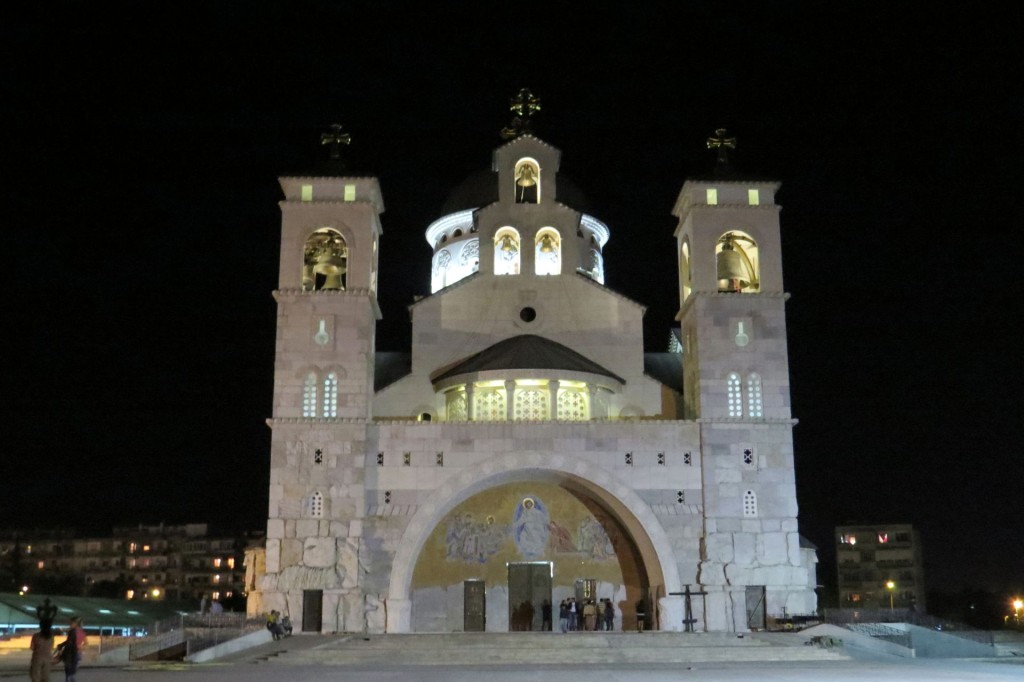 Passing over one of the pedestrian bridges we have a nice view of the two most important bridges in town: on one side is the Blažo Jovanović Bridge, located near the confluence of Ribnica and Morača and part of the St. Peter of Cetinje Boulevard, and on the other side the eye-catching Millennium bridge (ironically finished five years after the new millennium), which has become Podgorica's landmark.
There are several other monuments and buildings that are illuminated at night, like the 18th-century clock tower, the Town Hall, King Nikola's sculpture and the Orthodox Cathedral of the Resurrection of Christ, which will officially be opened on October 7th, 2013.
The new part of the city shows how fast Podgorica is developing. It is surprising to see the 100,000 m2 Atlas Capital Center, which contains residential and commercial units and has a value of € 140 million. Looking like an ocean steamer, it has been under construction for many years, but now the multicolored fountains show that the building has finally been completed.
The area around Moskovska street, Roman Square and St. Peter of Cetinje Boulevard is becoming more and more interesting, because of its trendy restaurants and upscale shops.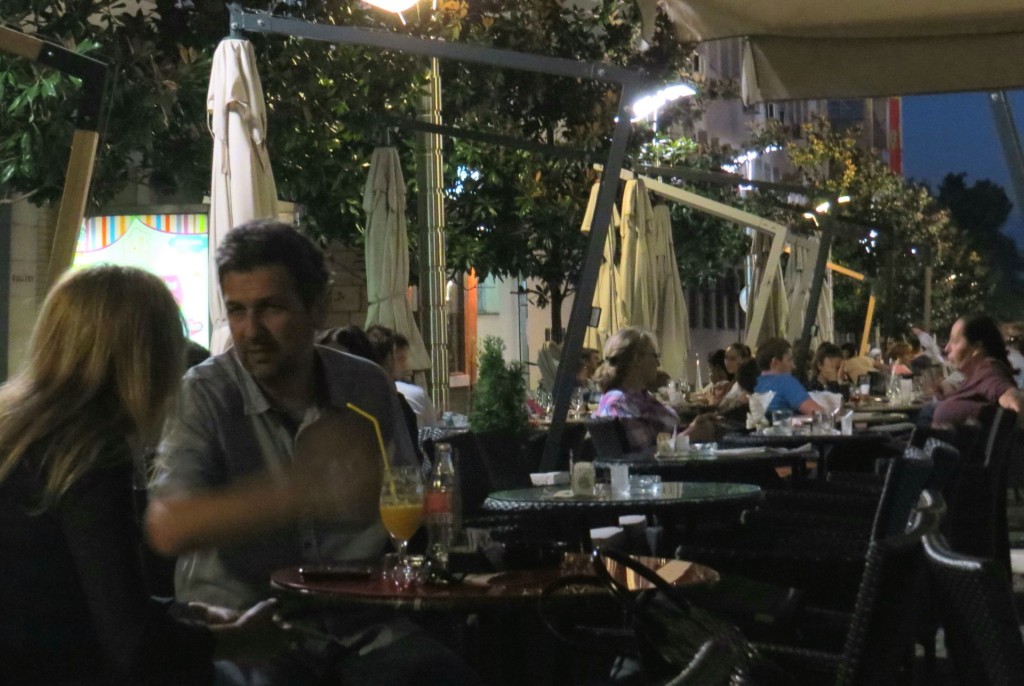 Delta City, the shopping mall nearby, is another popular place for the inhabitants of Podgorica. It contains a multiplex cinema, a food court,70 stores and several nice cafés. As it is open until 9 PM, it is an excellent place to spend a rainy evening …
But honestly speaking, I prefer the city center with its charming pubs and open-air bars. It is nice to see so many young people, handsome and well-dressed, strolling through the pedestrian zones. And when you ask young Podgorica residents, you will always hear that they love their city!!