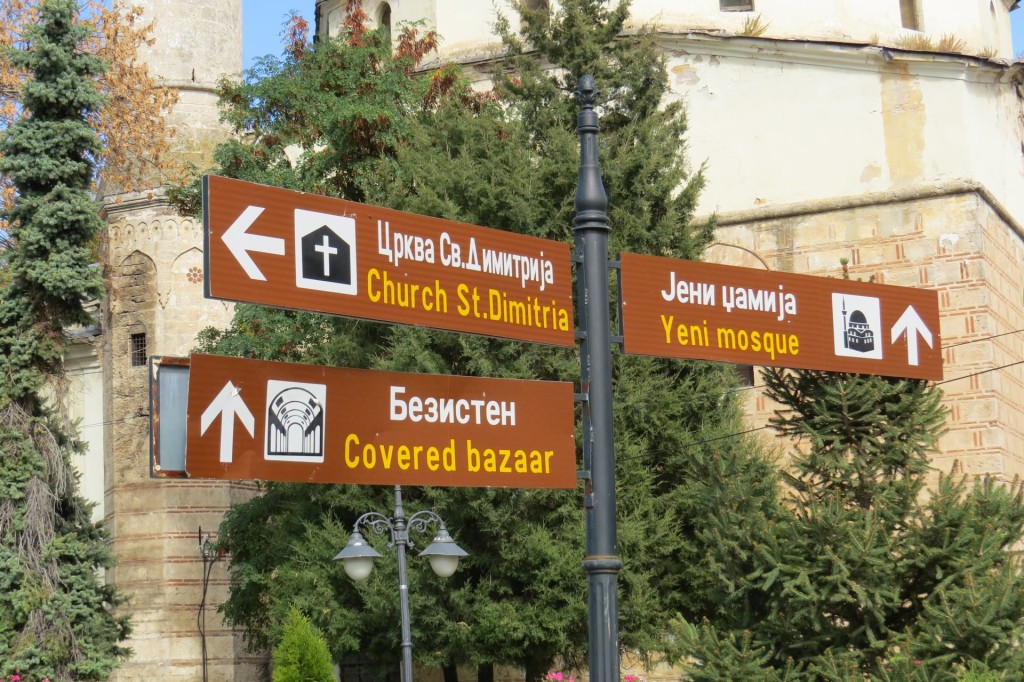 The last time I visited Bitola in Macedonia was around 40 years ago. I remember this town as a dirty and poor place on the road to Greece. What a surprise to see Bitola nowadays as a well-developed, elegant, clean and prosperous town! It is now called "the city of consuls" as it is home to thirteen consulates.
We visited Bitola on a beautiful Sunday morning in October. After having parked our car we first saw the Clock Tower, built in 1664. There is a story about 60.000 eggs that the Turkish administration collected from the population, so they could be used for its building to make it firmer and stronger.
The sculpture of Philip II of Macedonia on his horse is quite impressive. Behind it is the Ajdar Kadi Mosque, built in 1561 as a project of the famous architect Sinan Mimar.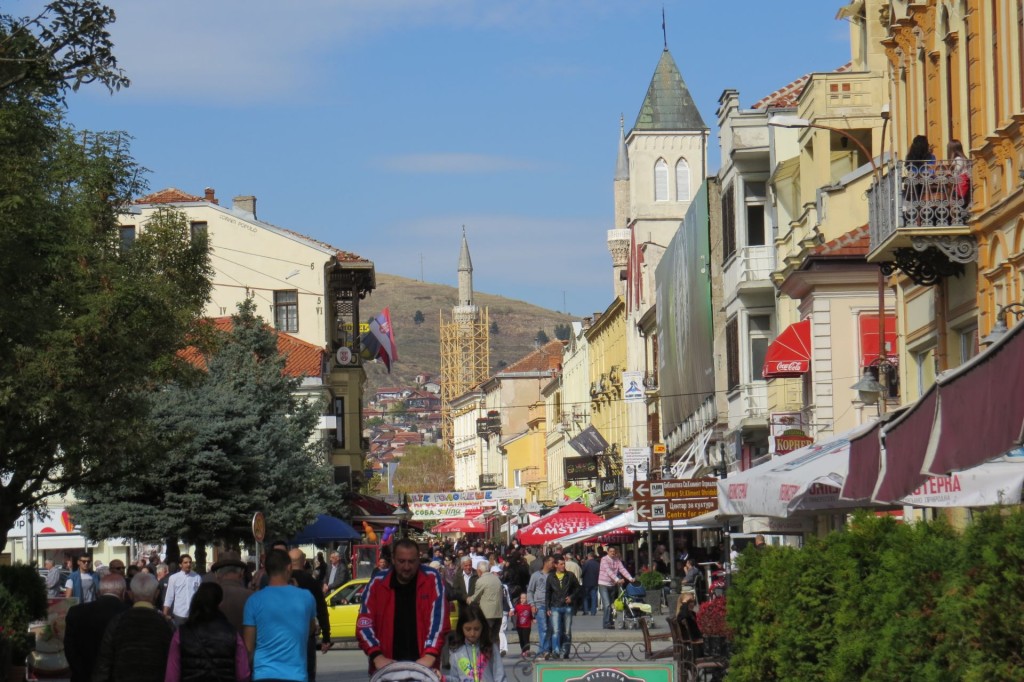 Širok Sokak (official name Maršal Tito), in translation "Wide Alley", is  the name of the pedestrian street in the center of the town. It was very crowded and lined with cafes excellent for relaxing and people-watching. What a nice experience to see so many beautiful young people passing by and having their usual cup of coffee around noon in the open-air bars! The street is lined by neo-classical buildings that contain stores, cafes and restaurants, but it is also home to several consulates and a Catholic cathedral.
We also visited the Orthodox St. Dimitri Church, built in 1830. Plain on the outside, as all churches in the Ottoman Empire, it appeared to be of a rare beauty inside, lavishly decorated with chandeliers, a carved bishop throne and an engraved iconostasis, made in gold plate and carved by the skillful hands of Macedonian masters, probably  the famous Mijak engravers. Its most impressive feature is the arc above the imperial quarters with modeled figures of Jesus and the apostles.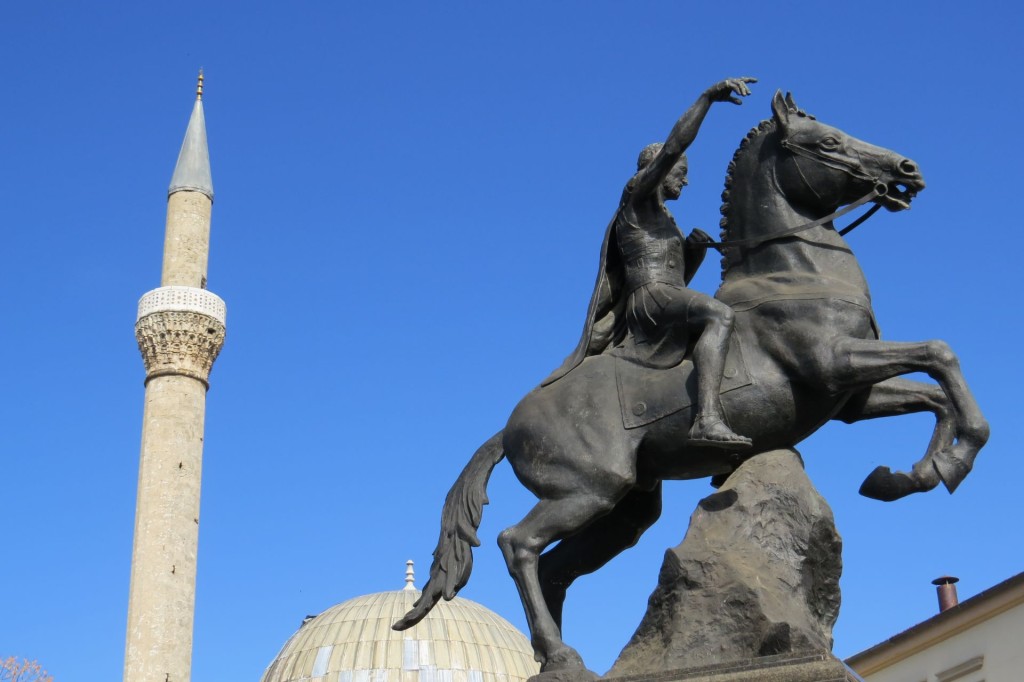 The covered bazaar (Bezisten) is one of the most impressive and oldest buildings in Bitola from the Turkish period. It was built in the 15th century. But also the open-air Old Bazaar is very interesting for tourists and other visitors.
Signposts in Macedonian and English clearly show the points of interest in the town. And also the website www.bitolatourist-info clearly shows how to promote tourism in the Bitola region. It even provides virtual tours of the most important sights and a lot of additional information.
I really think that there are hardly any Montenegrin municipalities that know how to promote tourism in their region in such an attractive way!
I was surprised to hear that only 2,3% of Macedonia's revenues comes from tourism. So, how is it possible that a town like Bitola has created such a great website and knows how to promote tourism?