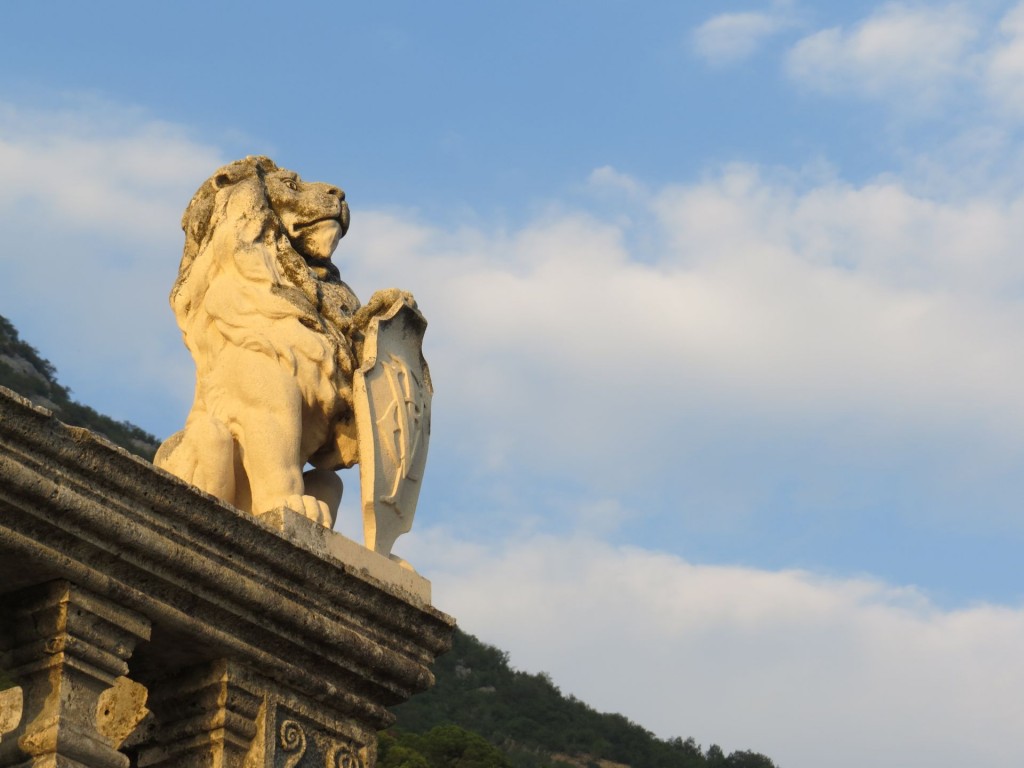 The most beautiful time of the day to visit Perast is around sunset. During the tourist season, when all resorts on the Montenegrin Coast are overcrowded, you can be sure that the atmosphere in Perast is relaxed and peaceful. It has really been a good idea to close the promenade for traffic. You can park your car at both ends of the town and hire a bike, if you don't want to walk. But only a walk can offer you manifold impressions: hidden corners, coats of arms and sculptures, small gardens full of flowers, old chapels and towers …

Perast is situated at the foot of the St. Elijah Hill (873 m), opposite to the Verige straight, where the innermost bays of Risan and Kotor converge. The town got its present appearance during the 17th and 18th century and is one of the most beautiful examples of baroque architecture on the Adriatic Coast. The St. Nicholas Church and the Museum are certainly worth a visit!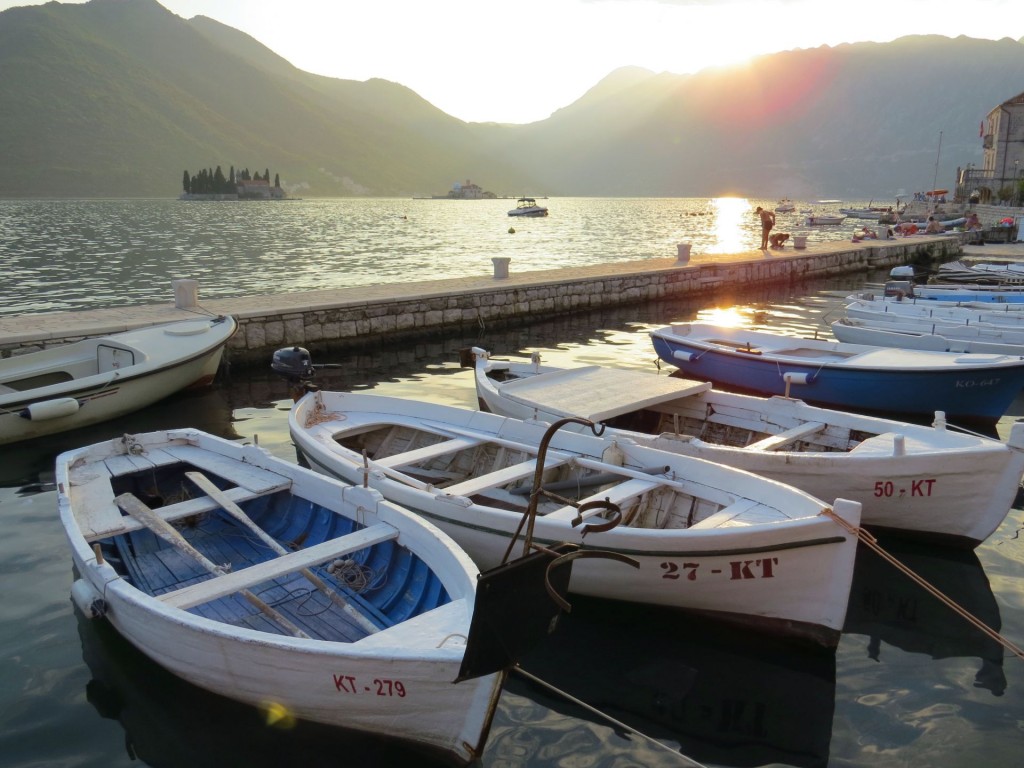 Many old houses in Perast were bought by wealthy foreigners and have already been reconstructed. Some of them were transformed into small hotels. Bars and restaurants with terraces along the waterfront do not only offer a cold drink or a good meal, but also a spectacular view of the two islands: Sveti Djordjije (St. George) and Gospa od Škrpjela (Our Lady of the Rocks). The latter was built artificially by sinking old ships and depositing stones around a small crag, on which once an icon of Madonna and Child was found.
We spent an hour or so strolling through the narrow streets and admiring the beautiful baroque palaces and houses in Venetian style. As Perast does not have any beaches, many tourists were still enjoying the afternoon sun on the typical "ponta's", small quays built of stone extending out into the sea.
It was not difficult to find a place on one of the magnificent terraces along the waterfront, from where we could see small and big boats passing by. As the sun was setting, the sky got an intense orange color, the sea looked like a golden blanket and the two islands became dark silhouettes against the grey mountains …