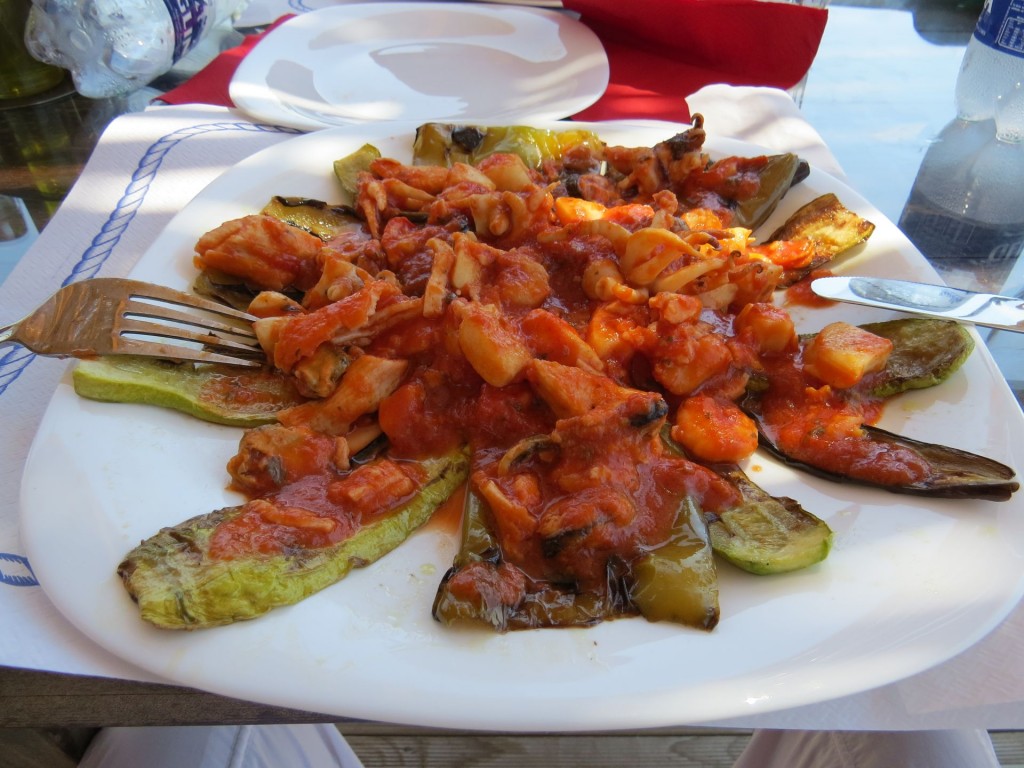 At just an hour's drive from Podgorica we found a peaceful oasis on the shores of Skadar Lake: Lake Shkodra Resort, a perfect place to spend a weekend with our camper. In Montenegro it is very difficult to find a suitable campsite, in particular during the summer season, but on the other side of the border with Albania there is an English-Albanian couple that really understands the needs of camping tourists – a large and clean camping ground with spacious and shady pitches, good sanitary facilities, an excellent (and cheap) restaurant on the waterfront of Skadar Lake and a nice private beach. And of course, a very hospitable and friendly staff with good knowledge of the English language!
We took the road from Podgorica to Shkodra and were surprised to see how quiet it was – in the middle of the tourist season – on the Božaj/Hani i Hotit border. I think that many foreign tourists don't know that the reconstruction works on this road (SH1) were finished last year, so they still use the border crossing at Sukobin/ Muriqan to get to Shkodra and further on.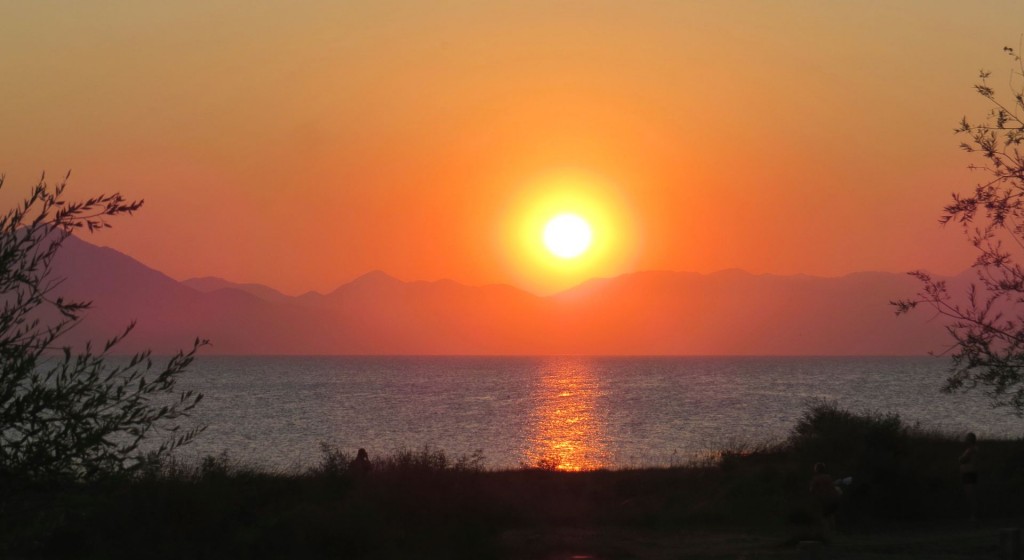 Seven kilometers before reaching the city of Shkodra (24 km from the border) we saw the signpost for Lake Shkodra Resort and turned right for the last 800 m on a gravel road.
We arrived at a vast grassland area with direct access into the lake and were welcomed by the owner who showed us where we could park our camper. Comfortable pitches in a long row were covered by canopy that offered sufficient shade and lots of privacy. The picture was complete with a beach front bar-restaurant and a private gravel beach with all required facilities.
We were touched by the quiet and relaxed atmosphere. Many people who had planned to spend here just one night decided to prolong their stay for a few days and to take a rest. The staff was helpful and friendly and in the restaurant we could order home-made food at low prices. Sitting on the terrace with a good sea food salad (for less than € 5.00) and a glass of white wine (€ 1.50) and enjoying the stunning sunset was a great experience! And what do you think about breakfast at the price of € 1.00 (warm bread, butter and jam – all home-made!)?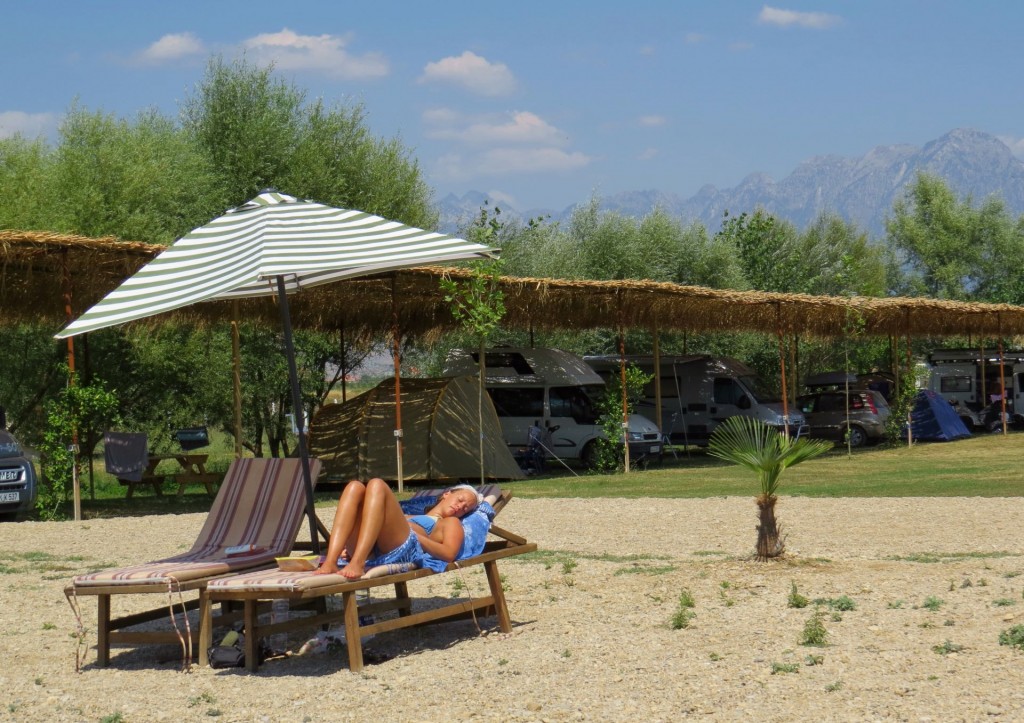 There were also many other possibilities: hiring a bike or canoe or booking an excursion to Shkodra or Theth, a beautiful village in the Albanian Alps. But this weekend it really was too hot to move! We preferred to catch some sun on the beach in the early morning hours and then cool off in the warm and shallow lake water. The afternoons were ideal for reading a book in the shade beside the camper or having a drink on the terrace and looking at the fishermen on the lake and shepherds slowly moving with their sheep along the green waterfront.
We met several tourists from the Netherlands on their way to Albania or back to Montenegro and it was a pleasure for us to share our experiences with them. Altogether, it was a great weekend!
I would like to recommend to people who intend to start a campsite in Montenegro to spend a few days in Lake Shkodra Resort – just to understand what it is all about! If you don't want to depend on camping tourists only, you can offer "bell tents" (large tents – 4-5 meter – equipped with hotel furniture, sheets and towels, a fan, electric lighting, etc.), cottages or lodges. And by providing required additional facilities like excursions, rent-a-bike, a bar-restaurant and a small shop – you will certainly succeed in developing a very profitable activity.