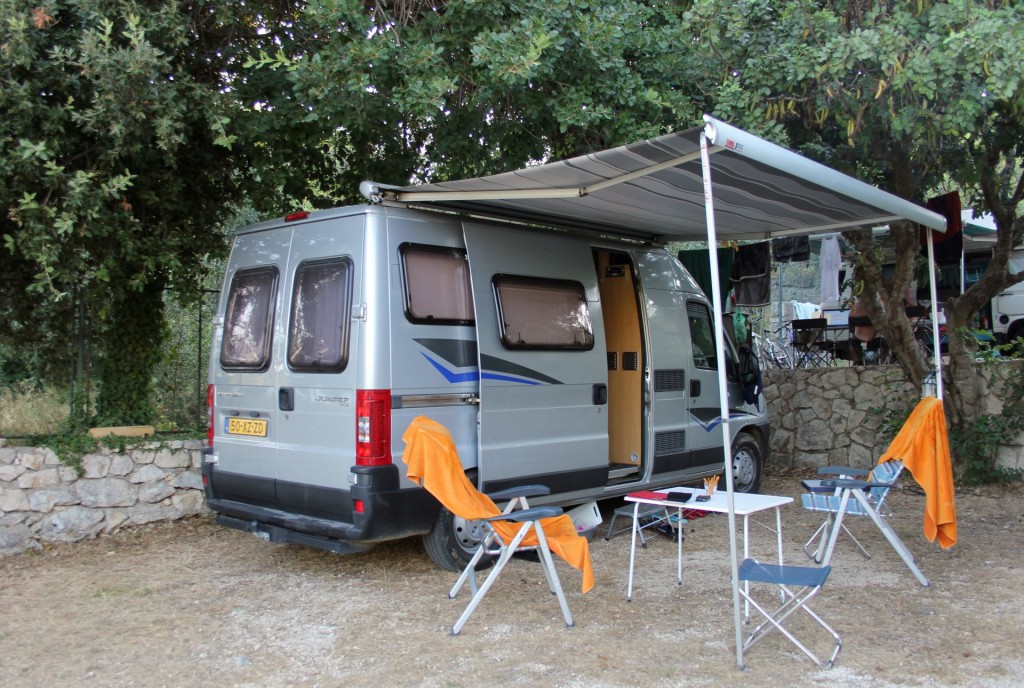 Escaping from the crowded and noisy Montenegrin Coast, we spent a long weekend in Slano. Our dear friend Marijana, owner of Camp Rogač (rogač = carob) in Grgurići, provided us with a beautiful pitch, so that we could park our camper in the shadow of a big carob tree, just 20 m from the beach.
Slano is a village and small harbor, situated 37 km northwest from Dubrovnik. Farming, olive-growing, viniculture, fruit, tobacco, herbs, fishing and tourism are the most important economic activities. There are two hotels, several good restaurants and camping sites and many private villas and apartments for rent, but the village is not overcrowded and there are no noisy tourists or loud music. It is the ideal place to get some rest and float in the transparent blue sea, and that was just what we needed after several weeks of intensive work.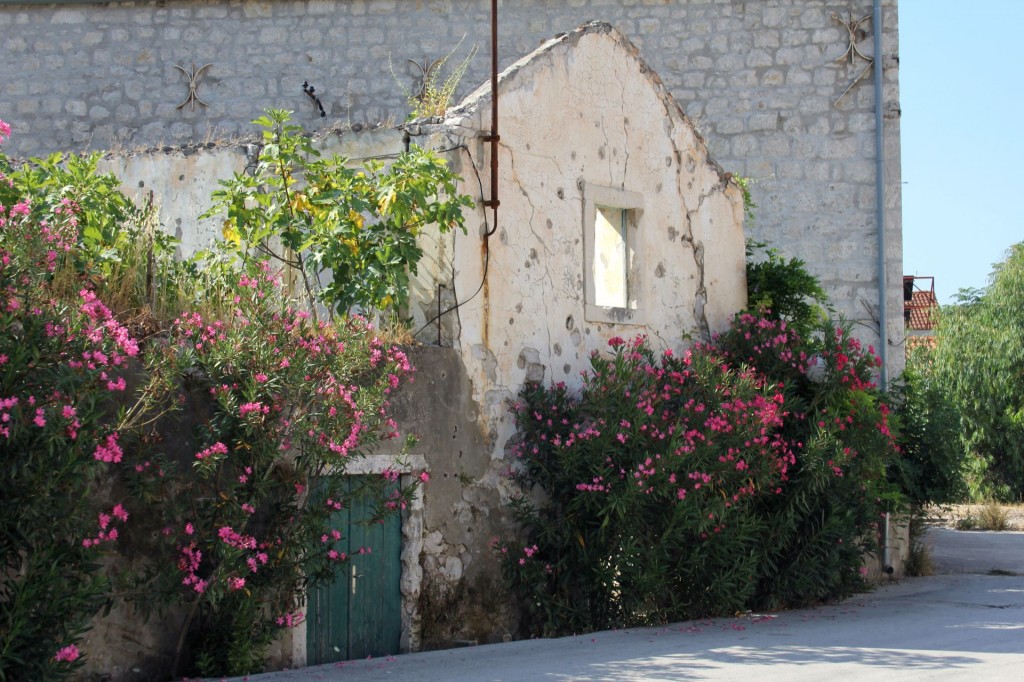 The area of Slano was populated already in the prehistoric period and in ancient times. Early Christian sarcophagi and tombstones are exhibited in the garden of the Franciscan church that was built in the 16th century.
The village was heavily damaged during the last war in the nineties. The shelled Admiral Hotel was rebuilt, but in the center of Slano you can see the ruins of a big house that still carries the scars of grenades.
The charming harbor does not only offer berths for the old and picturesque fishing boats, but also for private yachts and romantic excursion boats by which you can make trips to the islands in front of the Dubrovnik West Coast.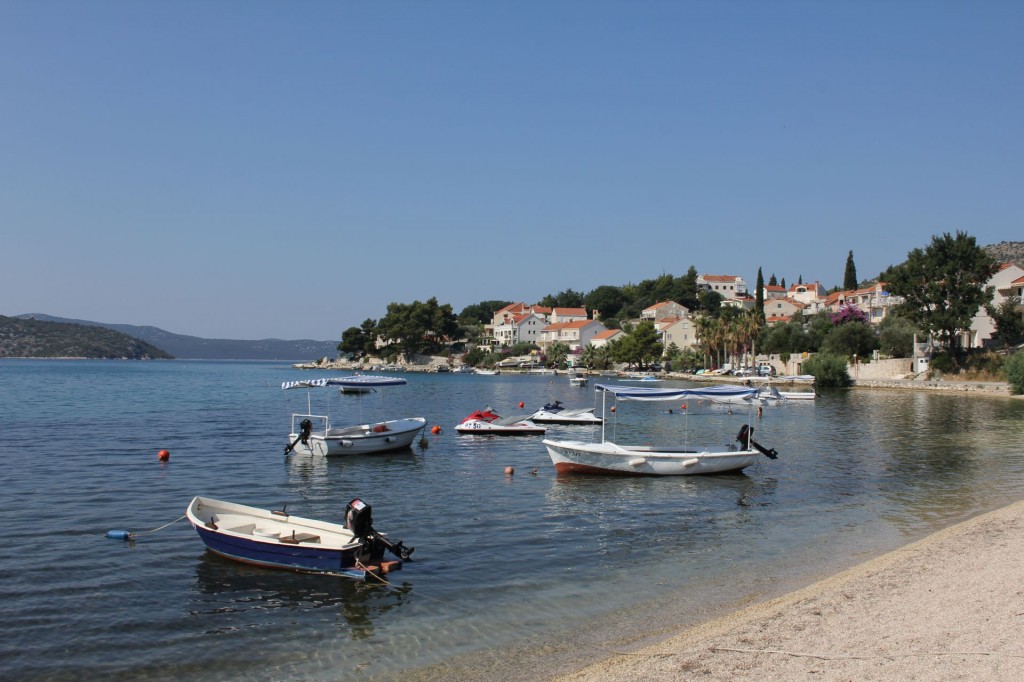 But there are other things we like very much in Slano: it is a great hiking and biking area with around 20 km of marked trails. At the Tourist Office you can get free maps of the trails, which are also signposted in a very clear manner.
Apart from the beautiful Lungomare trail, which leads you all around the Bay of Slano, you can also walk along the Old Fisherman Trail or the Olive Trail and discover new and unknown places: peaceful hamlets, pine forests, untouched nature and magnificent views on Slano and the surrounding islands. And of course, active hikers and mountain bikers will be eager to try the "Majkovski Turtle Trail" and the "Elafiti View Trail" that leads to an altitude of 420 m to a panorama point from where you have a breathtaking view from Dubrovnik to Elafiti and the island of Mljet.
Saying goodbye, Marijana showed her hospitality once more by giving us some of her home-made products and, of course, we promised her: we will back soon!