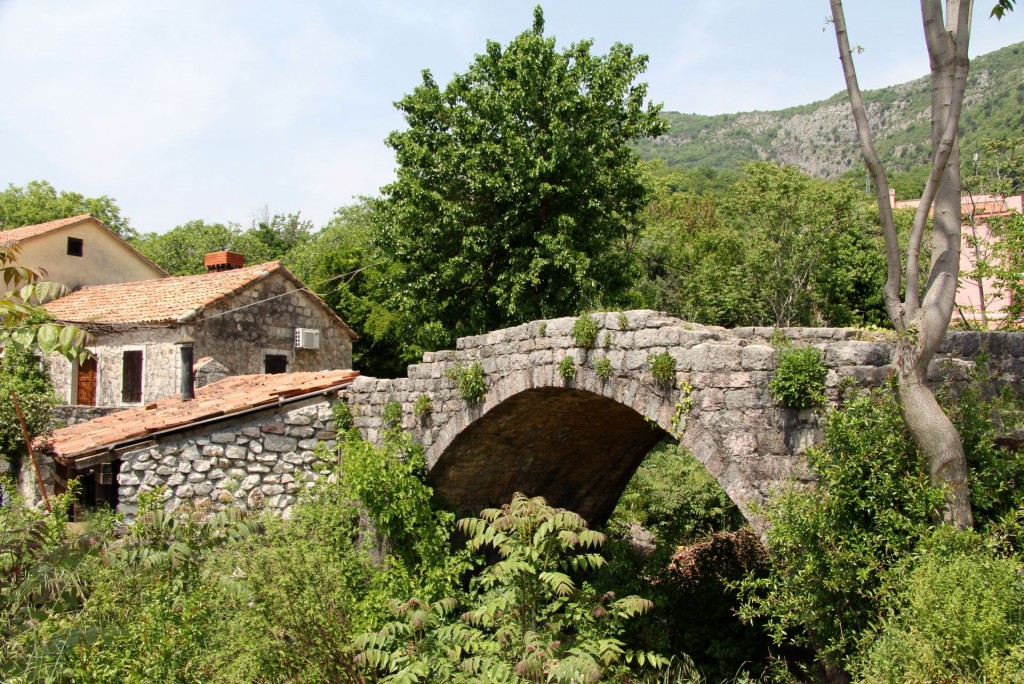 When I visited monastery Podmaine in Budva for the first time forty years ago, it was located in peaceful green surroundings, far away from the settled areas. Last month I discovered that the situation has totally changed: one of the main tourist attractions of Budva is now surrounded by apartment buildings and boarding-houses. The full waste containers nearby do not contribute to the attractiveness of this popular place.
The only remnant from old times is a picturesque stone bridge near the monastery, leading to some private houses.
But the monastery itself is very impressive with its high stone walls, terraces and round tower.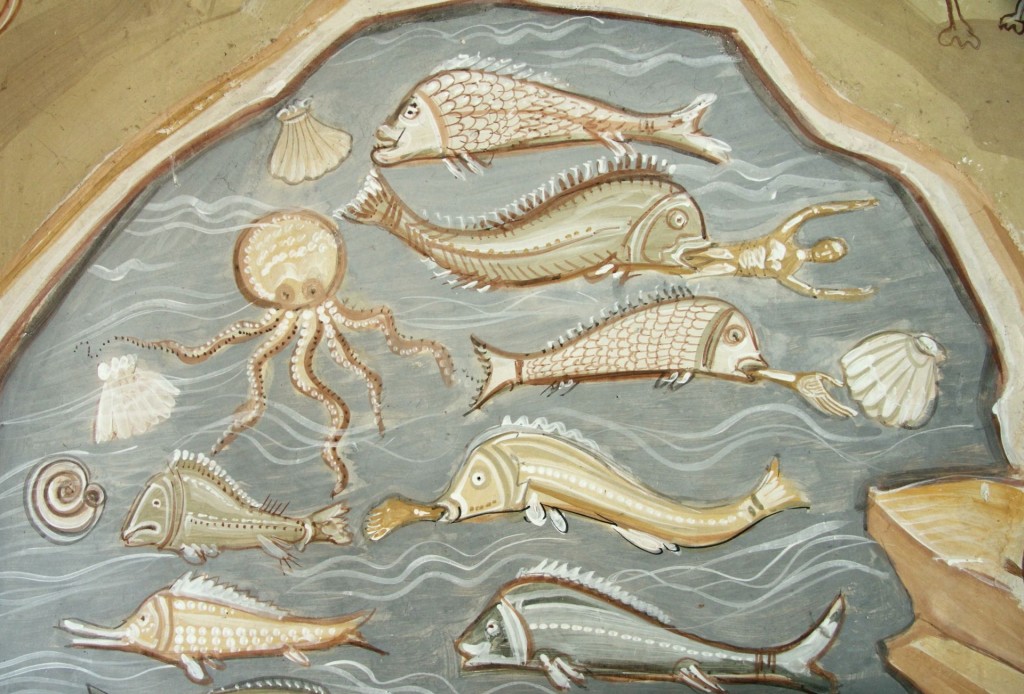 The smaller church is dedicated to the Assumption of the Holy Mother of God and was built in the 15th century. Although much of the monastery was destroyed by the earthquake in 1979, it still boasts beautiful 14th century frescoes and a handsomely restored "konak" (living quarters).
The monastery has an interesting history. It is told that the 19th century Montenegrin prince-bishop and writer Petar Petrović Njegoš wrote much of his most famous work "Gorski Vijenac" (Mountain Wreath) on the monastery's terrace overlooking the Adriatic Sea.
It was very quiet in the monastery and we got the opportunity to admire the beautiful frescoes. Many of them were obviously of a more recent date, as I saw the fresco of a communist officer with a red star, a rope around his neck, who looked terrified, as he was apparently sentenced to descend into hell. Another visitor of the monastery commented that this personality might be Tito, but I did not find any further details about this fresco!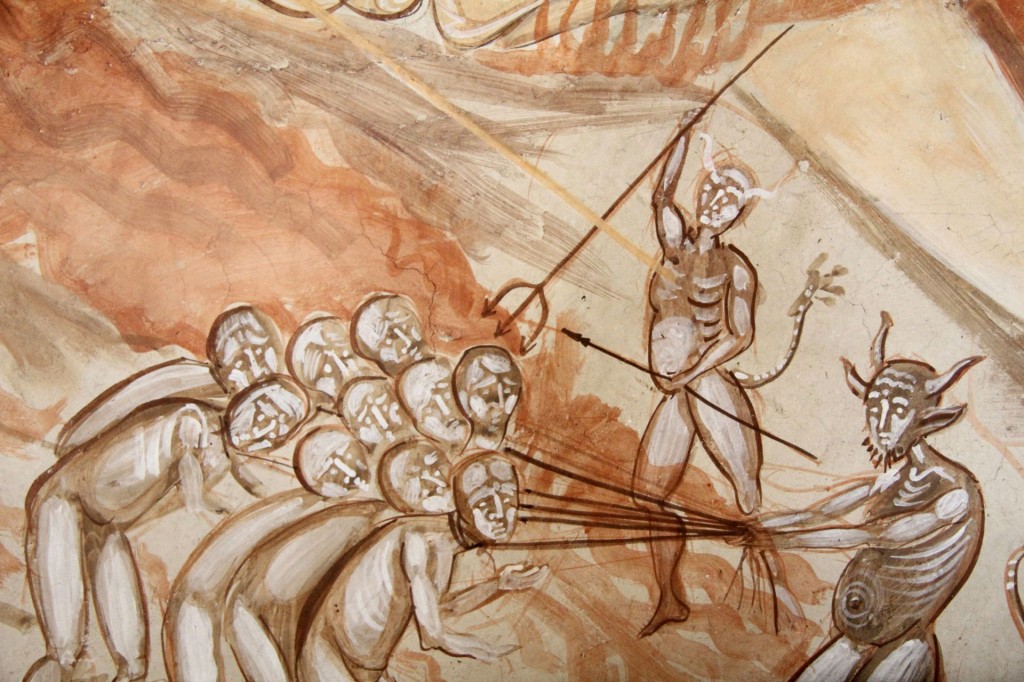 But also other frescoes act as a deterrent. Big fishes are eating parts of human bodies and even a complete man. A group of horrified naked people is taken to hell by two devils with horns and a long tail. I never saw such scaring frescoes in other monasteries of Montenegro, although the Bucovina monasteries in Romania (see blog post Romania: the painted monasteries of the Bucovina) are even more cruel and terrifying.
Leaving the church to get some fresh air, I was glad to be back in the peaceful courtyard, where the monks were working in the beautiful garden!