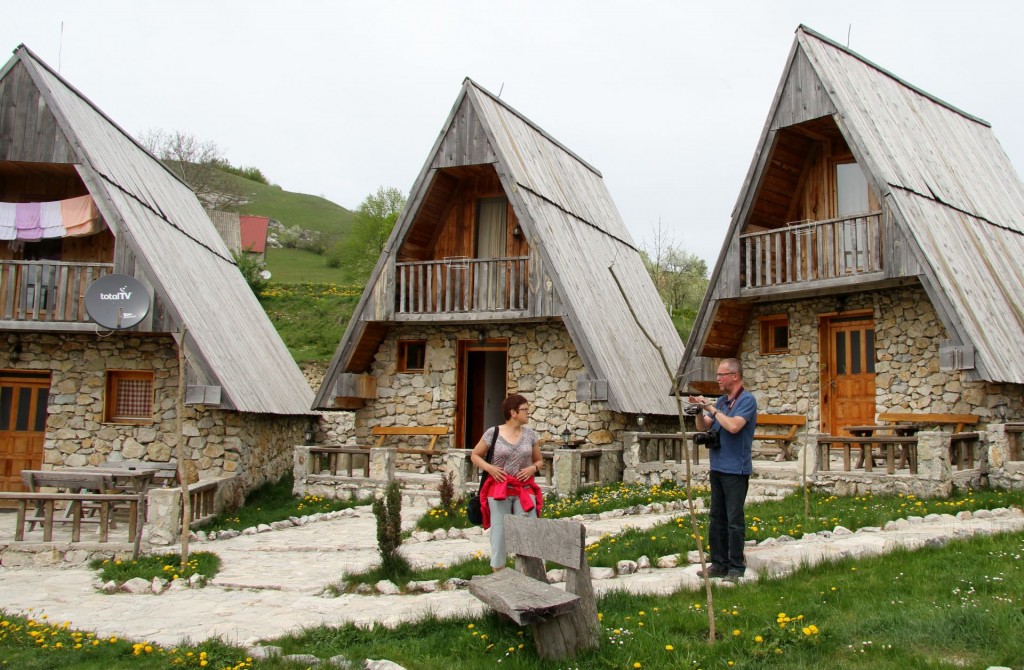 Early in May we had guests from the Netherlands and decided to show them the beautiful wild mountains in northwest Montenegro. Large parts of the Durmitor National Park were still closed for traffic at that time, but we spent two days in the surroundings of Pošćenje and Canyon Nevidio.
Pošćenje – close to Šavnik – is one of the most picturesque villages of Montenegro. In this time of the year many fruit trees were blossoming and the pastures were full of flowers. Accommodation was easily found in the cottages of the Ethno-village "Nevidio" and we had a good trout dinner in the nearby "Jatak" restaurant.
Apart from the two glacier lakes, it was also interesting to visit the Ascension of St. Mary's church in Pošćenje with its old medieval tombstones. The church is situated between the first and second Pošćenjsko Lake, on the left side of the road. "Stećci" are built into the wall of the church and a medieval "sarcophagus" with magnificent decorations is located behind the church.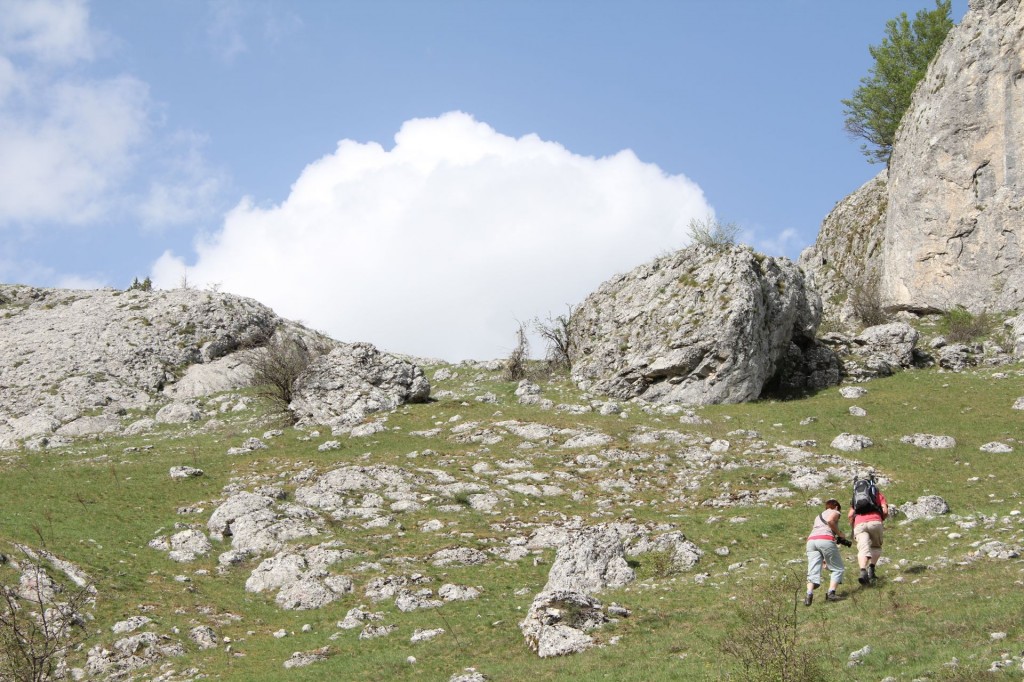 Pošćenje is the starting point of many hiking and biking tours to the surrounding mountains. From here, you can climb Bobotov Kuk (Durmitor), but you can also make a short walking tour to the nearby Skakavica waterfall.
Moreover, Pošćenje is quite close to the famous Nevidio ("never seen") canyon, which is considered to be the most impassible canyon in Europe. It was conquered for the first time by Montenegrin mountaineers in 1965.
Today Nevidio can be visited by tourists in organized guided groups with all necessary equipment for alpinists and divers. The canyon is about 3.5 km long, the cliffs have an altitude of about 450 m and in some parts it is only 50 cm wide.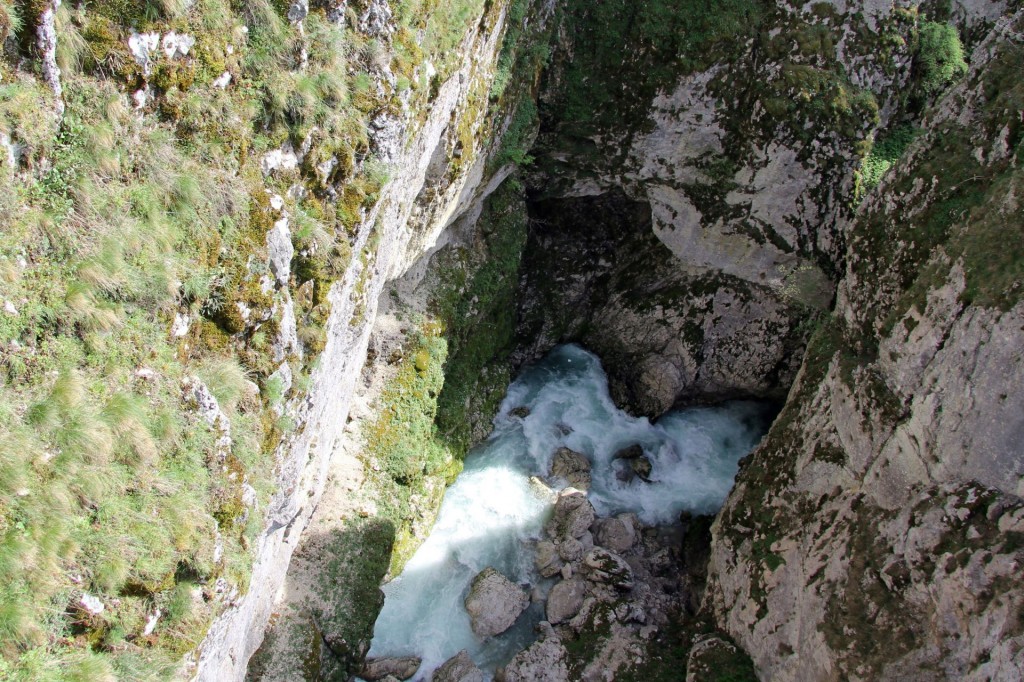 We walked to the entrance of the canyon and also admired its depth from the bridge. In this season there were no visitors, but I am sure that during the summer many groups will take this adventure, as it has become one of the top tourist attractions of continental Montenegro. I am so sorry that I am too old for this challenge!