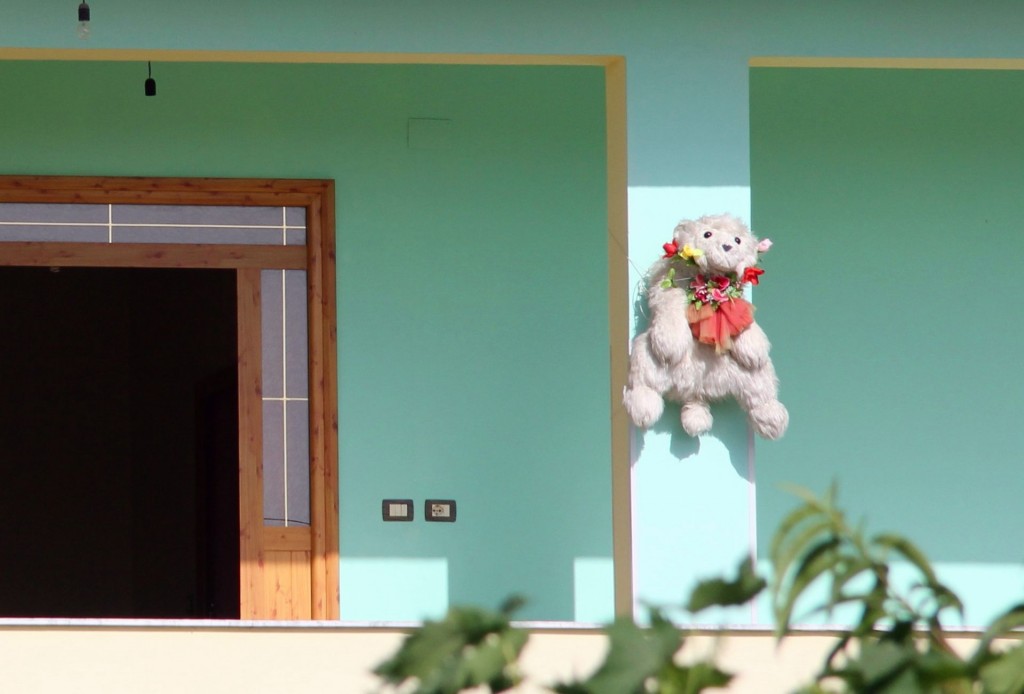 When you travel to Albania, it is always a challenge to get off the beaten track, as only then you can learn more about the way people live here in their authentic environment.
Last weekend we visited Tirana and Elbasan, but when we wanted to continue to the white town of Berat (UNESCO World Heritage Site), a local farmer recommended us to take the shortcut through the valley of the Devoll river, the district of Kuçovë and the village of Ura Vajgurore.
In spite of the numerous villages in this part of the country, the roads were in bad shape. Most of them were paved, but narrow and with many potholes. Other sections turned out to be macadam. But the trip was certainly worth the effort! It took us through picturesque villages and fertile agricultural land.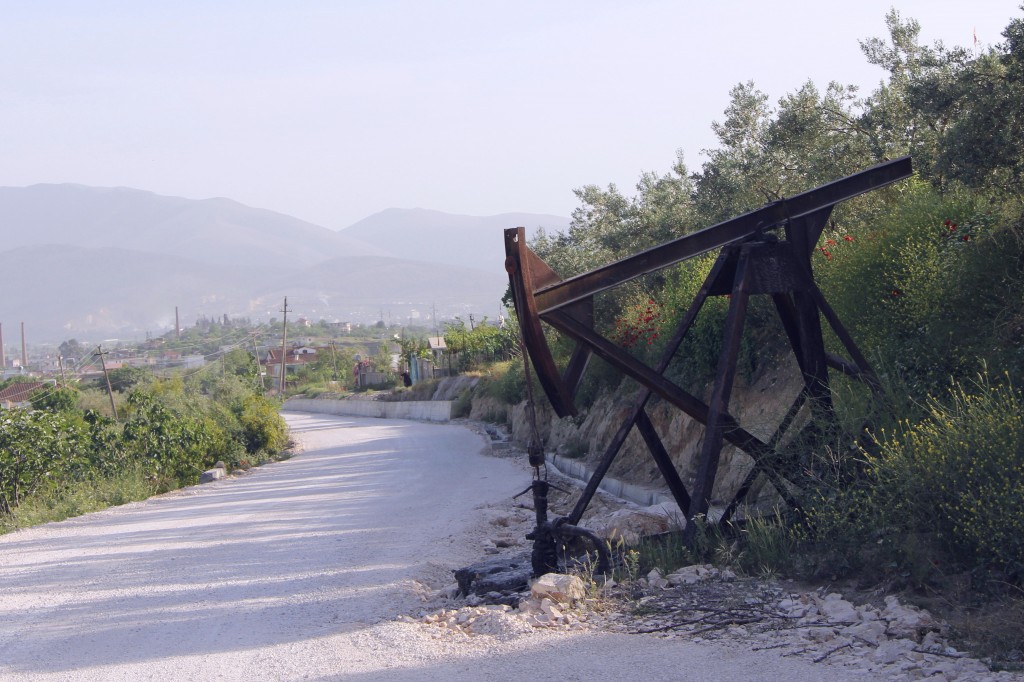 Although most houses were new and modern, the land was cultivated manually. The villagers – mostly women – used spades and hoes, and transport was provided by mules and donkeys. All people we met greeted us very cordially and showed us the way – signposts are still unknown in this area.
I was intrigued by the dolls, puppets, teddy bears and other toys that were, apart from the red Albanian flag, hanging on the balconies of unfinished buildings. They were all different in form and size; I even saw one of the Teletubbies hanging among the vines! But houses were also decorated with garlic, ram horns, horseshoes and fresh flowers.
How can we explain all these decorations? First of all: Albanians are very superstitious. They believe that someone can have "evil" powers and can curse you by just looking at what you possess.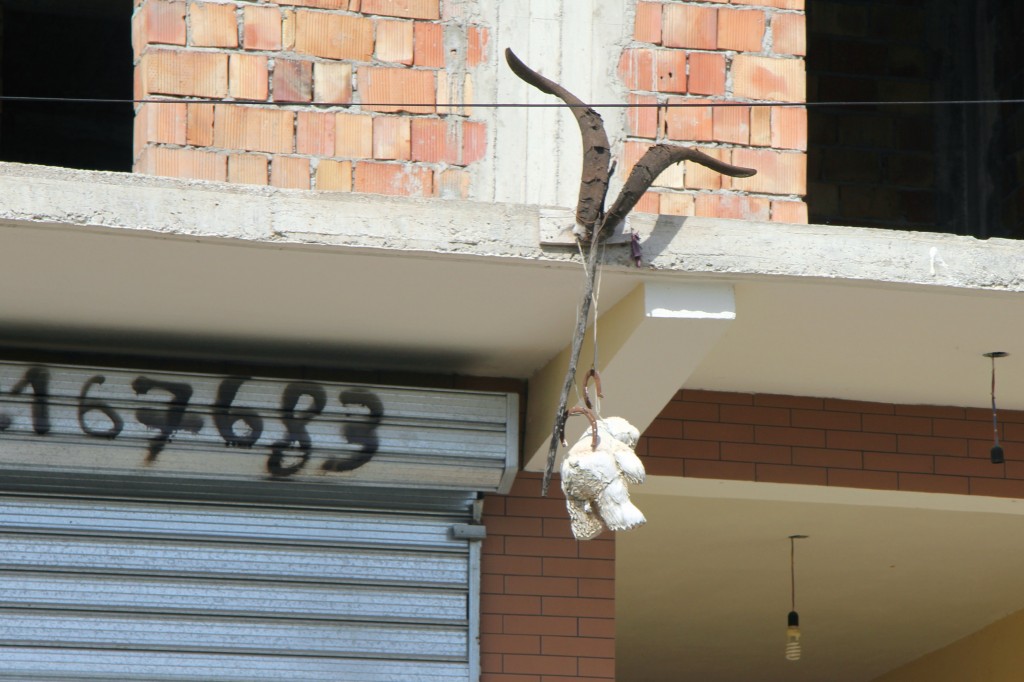 To ward off the "evil eye" (in Albanian "syri i keq"), people put cuddly toys on their new houses, so that anyone with the ability to curse, will look at the toy rather than the house, property or family. Also garlic or horseshoes serve as amulets which serve to protect them.
The district of Kuçovë has a population of around 35,000, most of which live in the capital Kuçovë, once a model communist town. Although this part of Albania was one of the main centers of oil industry (most of the oil infrastructure was installed by the Italians during the Zogist period), today only few of the oil wells are functioning. It was very strange to see many oil-well pumps in the middle of fertile arable land and orchards (and even on the road!), in particular as in some places the oil seeps to the surface and pollutes the ground. Nobody seems to care about the penetrating smell of crude oil!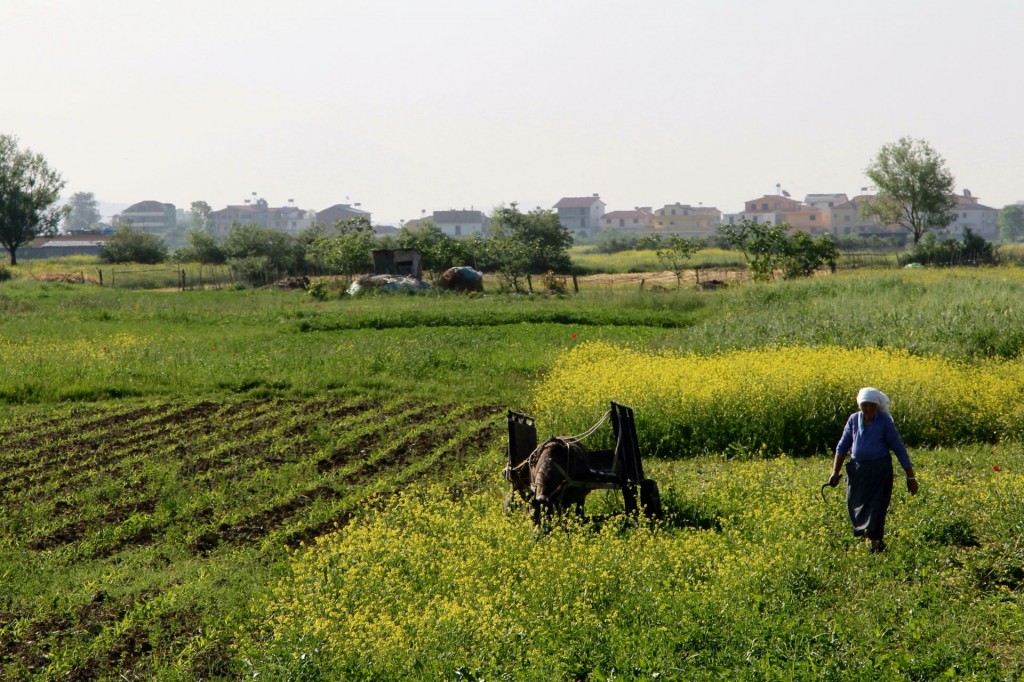 Finally, we reached the main road to Berat, still impressed by our trip through a really authentic area that is hardly ever visited by tourists.