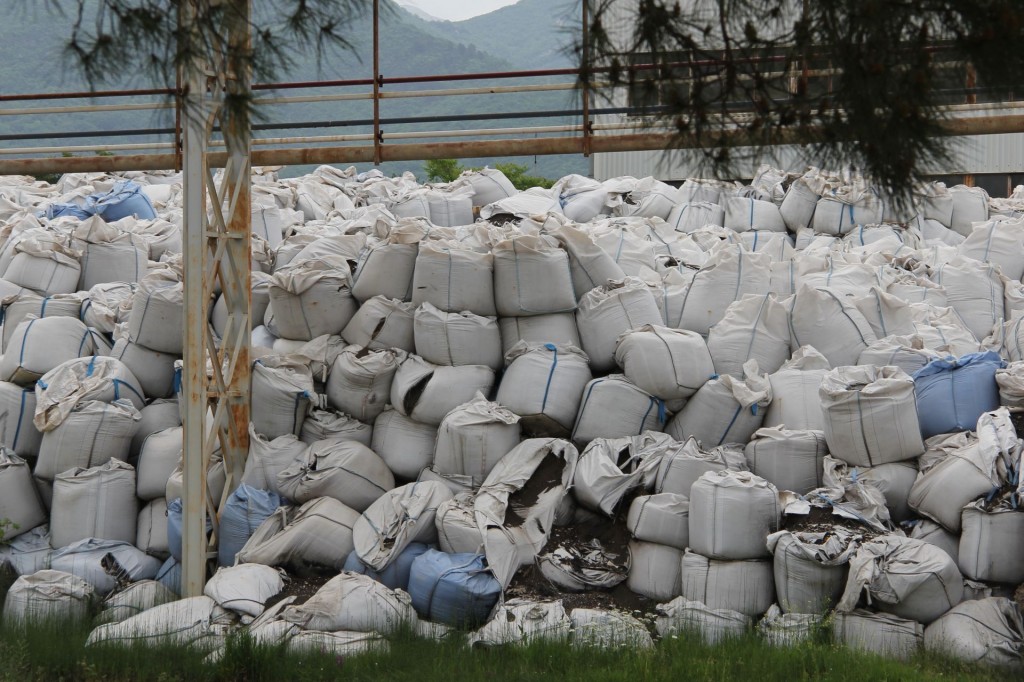 My small studio in Bijela is an oasis of peace in the summer months, when more famous tourist resorts are overcrowded, hot and dirty. The sea is clean, we have a great view of Mt Lovćen and many nice beaches in Boka are accessible when you have a boat: not only around Tivat and its beautiful islands, but also along the coast of the Luštica peninsula.
But there is a problem that is causing more and more commotion among the permanent and temporary inhabitants of Bijela. It consists of 27,000 m3 of grit, a dangerous and toxical waste material produced by the Shipyard in Bijela, which is packed in 30,000 jumbo bags stored behind the shipyard building close to the road. Since 2010, many news articles have been written, contracts were concluded, papers were signed, but nobody knows when this poisonous waste will be exported, as it was promised several years ago.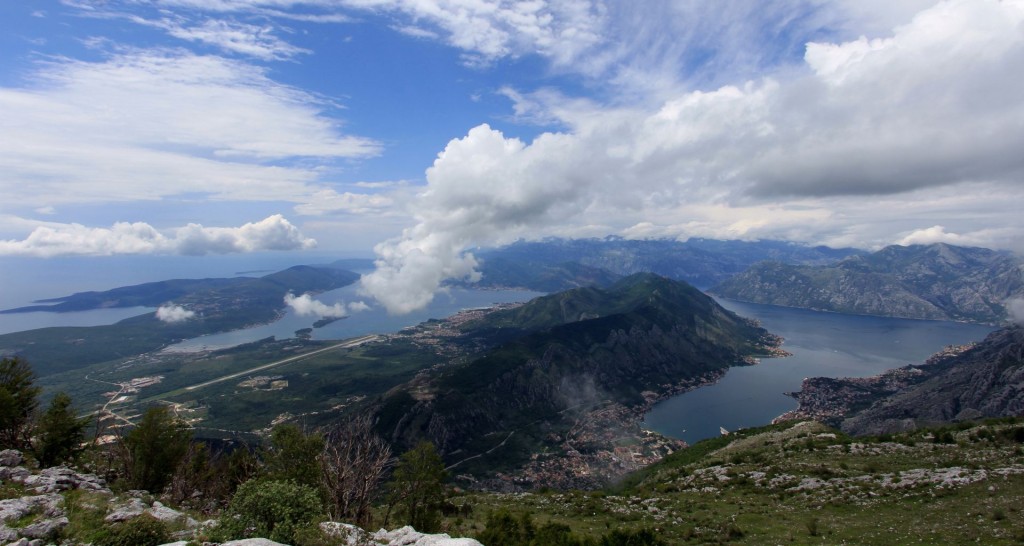 Peter Munk, the owner of the exclusive company Porto Montenegro – who has promised to create 1,000 new jobs in 2013 – is ready to establish a partnership with the shipyard and to create a company for yacht repair, but everything depends on the removal of the present grit.
I wondered how dangerous this material is, when I saw that many of the bags are damaged and the grit is now exposed to rain and wind. Is it poisoning the ground, the water or the air? Is it dangerous for the inhabitants and tourists staying in Bijela?
After having attended the interesting Conference on the Utilization of New Technologies for Environmental Monitoring in Cetinje yesterday, I decided to become more active in reporting all environmental black spots, illegal dumping grounds and other irregularities I see when traveling through Montenegro.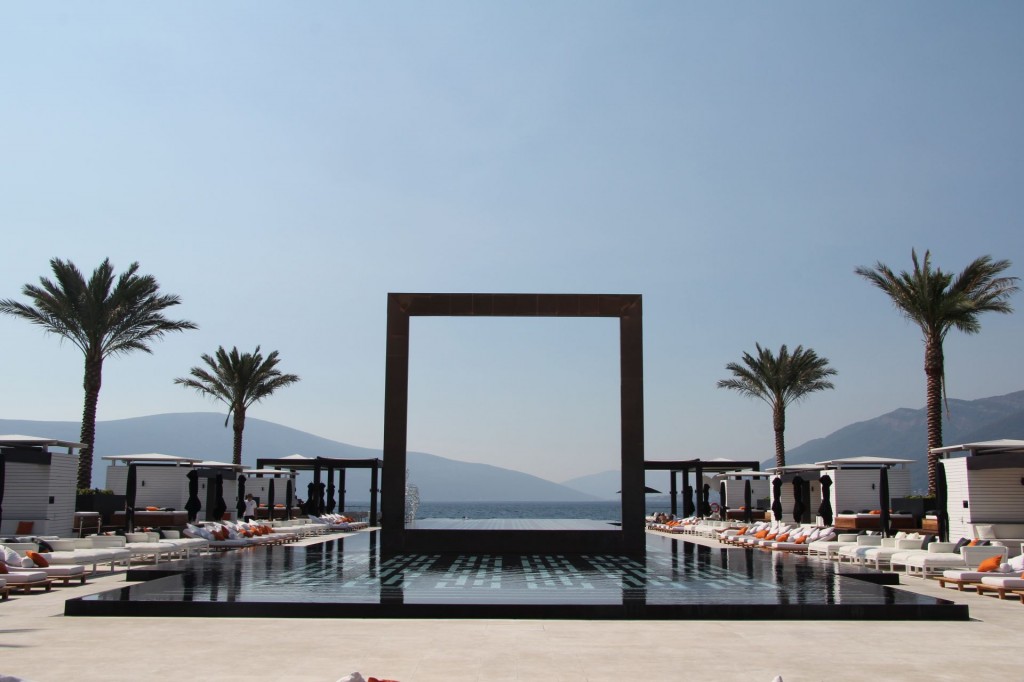 So I put a picture of the damaged bags on Facebook and got an immediate response from Aleksandar Perović (Ecological Movement OZON), who contacted the main ecological inspector, Vesna Zarubica. It was interesting to hear that "the export of grit depends on the agreement with the World Bank" (which, of course, means MONEY!). Aleksandar was also informed that the damaged bags will be replaced "when the time comes to transport them".
Aleksandar, thank you for your help and information! I really hope that this "Ecological Black Spot" in Bijela will be removed as soon as possible, as we cannot develop tourism in the beautiful Boka Kotorska with such dangerous and toxical waste material on the banks of the Bay!