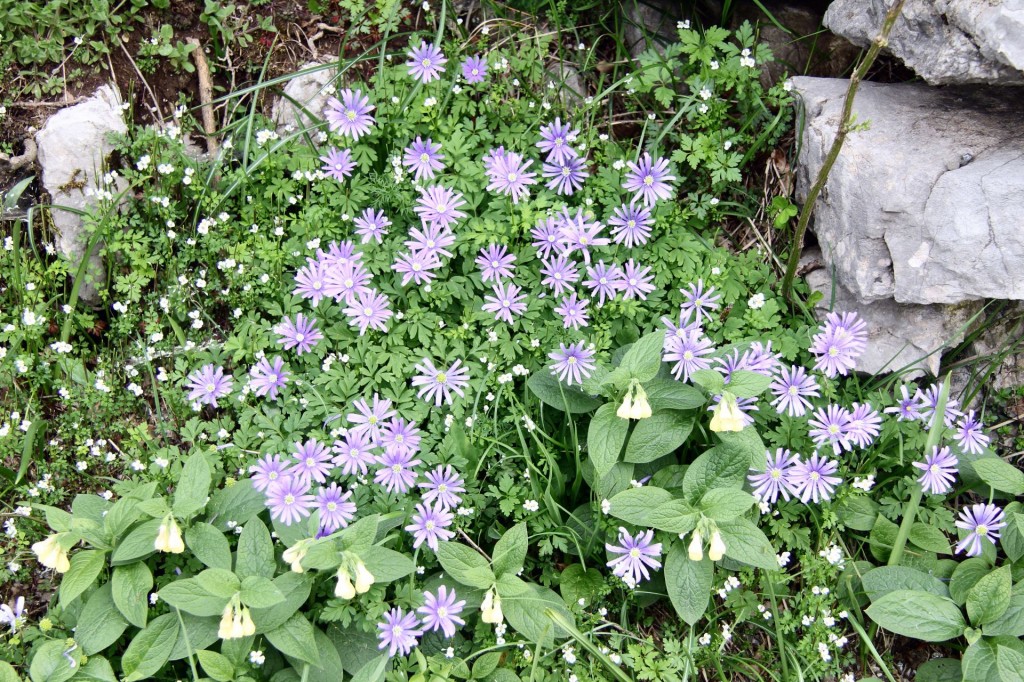 Montenegro has many hidden places that can be explored in several ways: when you don't have enough time for hiking or biking tours, you can also explore the country by car.
The hiking tour "Through the valley of Orahovštica", designed by Skadar Lake National Park, is an interesting five hour walk (17 km) that leads you through one of the most beautiful parts of Central Montenegro: Crmnica. The trail is suitable for visitors of all ages with a reasonable physical condition.
But we discovered that also the narrow asphalt road to the village of Dupilo and its surroundings offers breathtaking views and extraordinary natural and cultural beauties. We took the road from Virpazar to Rijeka Crnojevića and then turned left to Dupilo.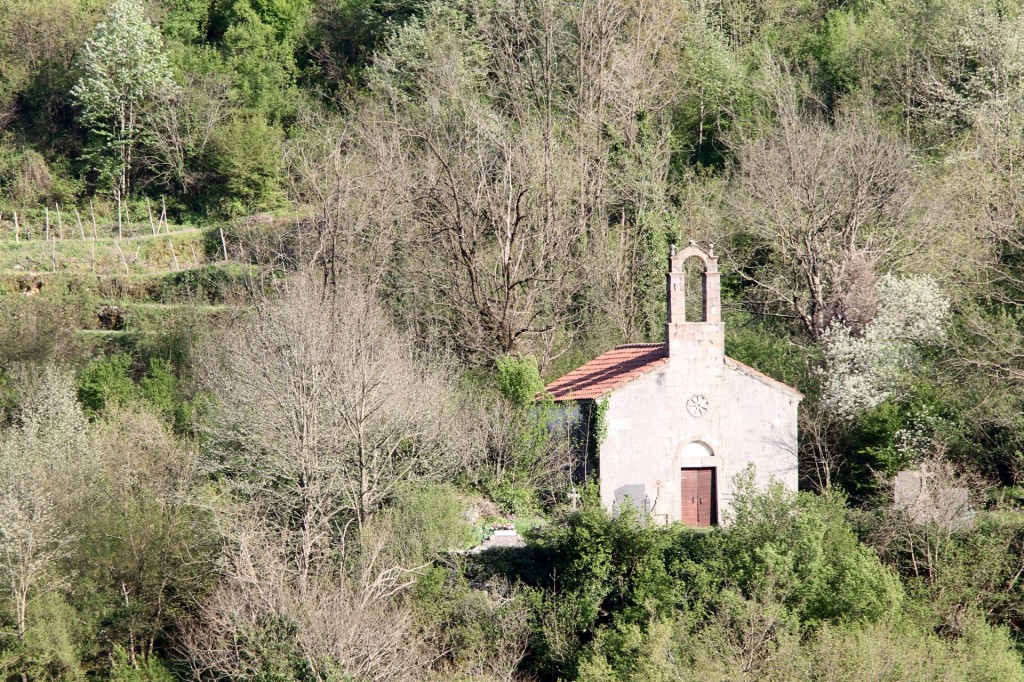 The first part leads through Orahovsko Polje, along the river. We saw one of the typical old stone bridges over the Orahovštica river: this is the place where the hiking tour starts.
The flora is abundant and manifold: anemone, comfrey and orchises are flowering together and form a colorful carpet.
Most of the area is covered by forests. Most inhabitants have abandoned the traditional villages and there is hardly any traffic on the road. A big blue signpost shows you where you can find the hamlets, churches, school and graveyards scattered around the village of Dupilo that dates back to the 13th century.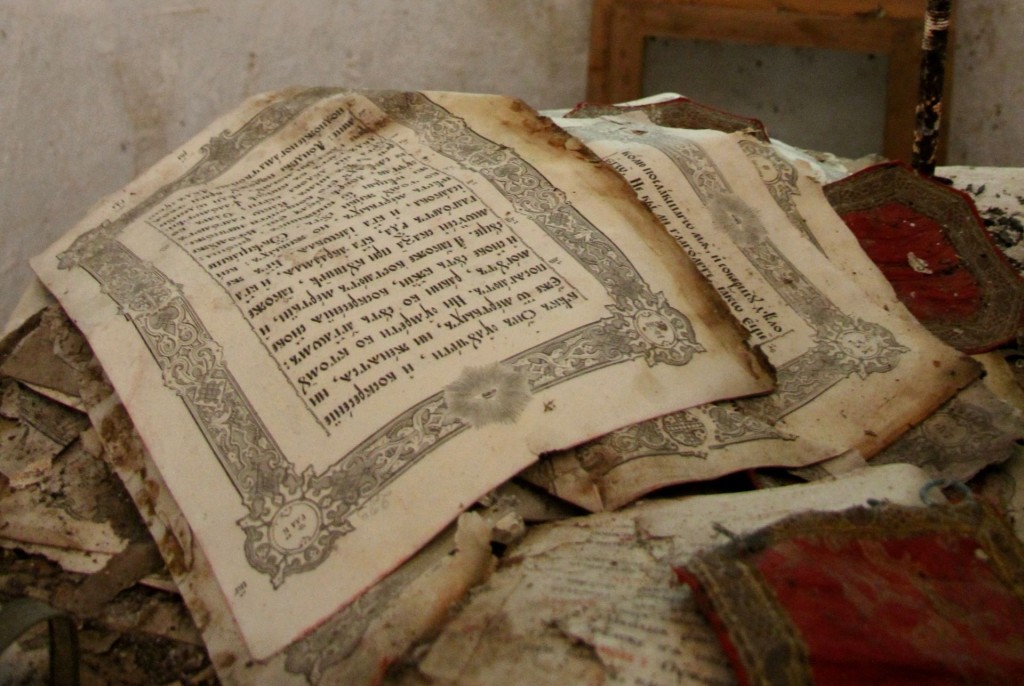 After having visited the central part of Dupilo with a small water stream and a tiny stone bridge (turn left), we turned back to the crossroad and continued towards the hamlet of Popratnica.
This is where the asphalt road stops at the end of this natural basin. We decided to park the car and continue by foot.
It was very quiet in the village. Many houses were abandoned, but we also saw some cultivated vineyards and farmland.  An old church with graveyard was situated on the opposite hill slope. The only way to reach it was by passing through a private piece of land, so we asked the owners to give us permission to visit the church.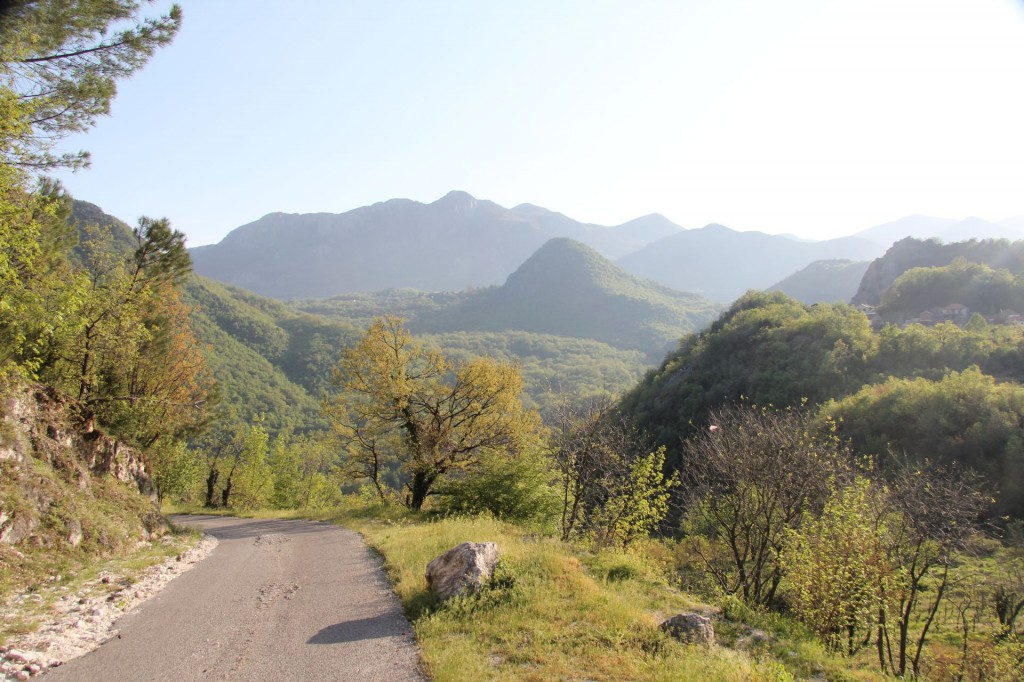 The walk was nice and we saw several traditional "Crmnica" stone houses in the surroundings. But the church itself appeared to be a real surprise! We succeeded in opening the old door and – apart from a lot of litter and some very odd big insects on the walls – we discovered parts of a beautiful iconostasis, a splendid chandelier and the remnants of old church books. What a pity to leave such beautiful things decaying without any care! After our brief discovery tour we returned to Podgorica. Montenegro is still disclosing its secrets to us!