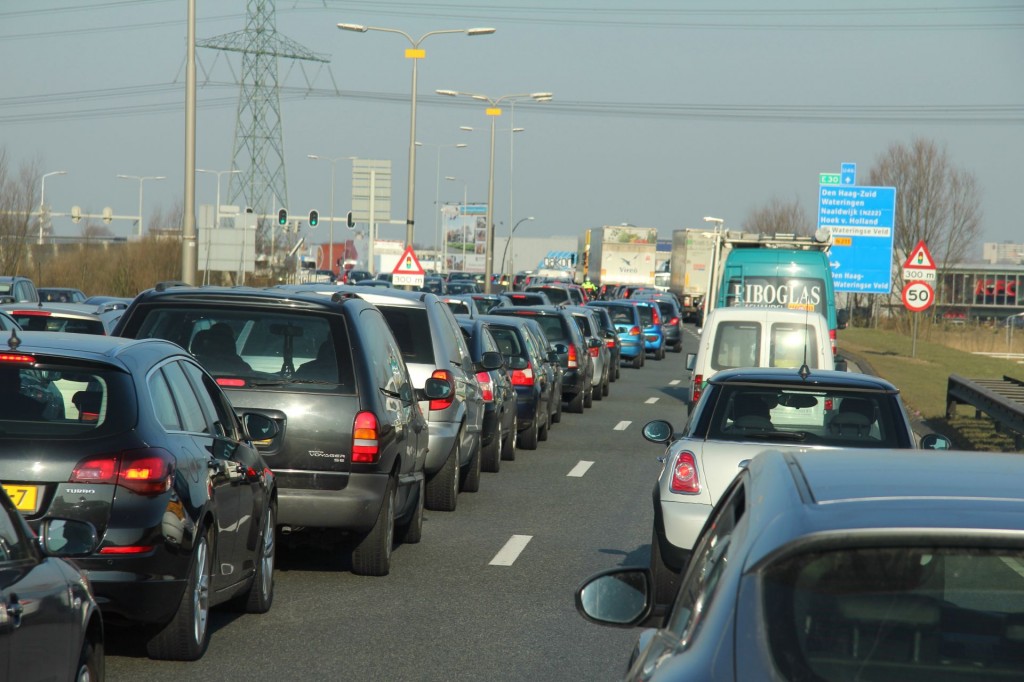 This year I had the opportunity to spend Easter in Holland, my home country. Of course, I did not know that it would be the coldest Easter since one hundred years! An icy east wind and temperatures below zero made it almost impossible to go out. The lakes and canals were covered with ice and many water birds were looking for food. The streets were empty: Dutch people stayed at home, enjoying the winter sun in their causy homes behind the large windows. Easter decorations could be seen everywhere. Children were looking for hidden eggs in the gardens.
But nevertheless, many Germans had already decided to spend their holidays in the Netherlands, which caused a lot of traffic jams on the highways.Traffic jams in Holland are a normal phenomenon.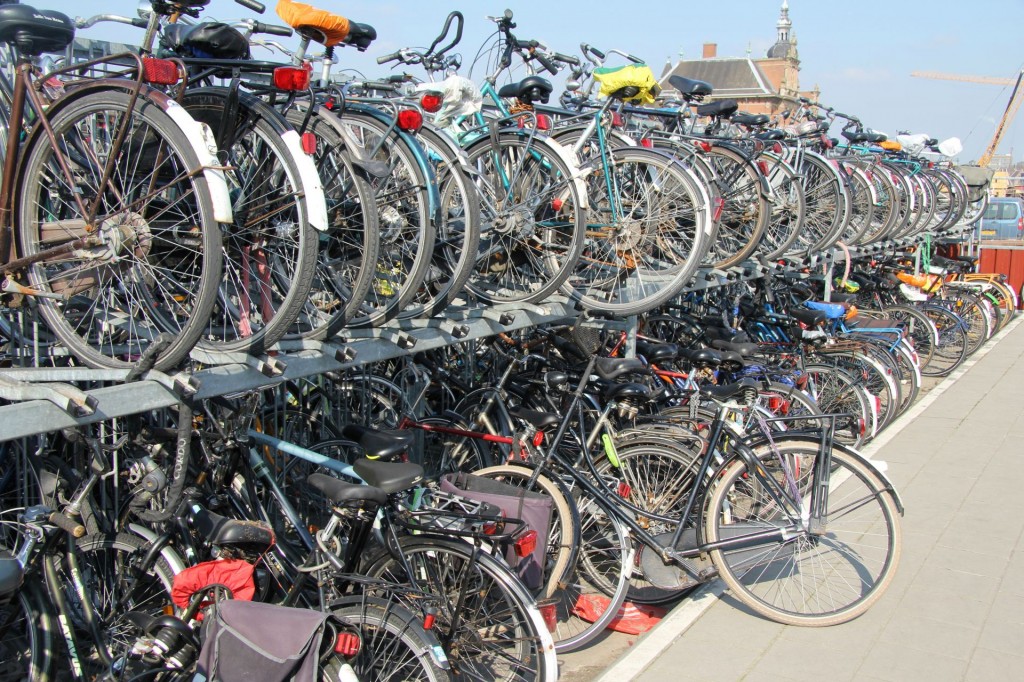 Each working day between 7 and 9 AM and between 4 and 6 PM the main roads – particularly in the western part of the country – are stuck with cars. Holland is really overcrowded! I already knew it, but this time I had the impression that the situation is growing even worse, regardless of the new highways and the improved public traffic.
In town and villages, it is almost impossible to drive a car. The narrow streets are interrupted by poles, traffic barriers, roundabouts and other obstacles. Of course, this does not affect bikers, as there are excellent biking trails, not only in urban environments but also throughout the countryside – with a total length of 33.700 km!
Many Dutch people travel to their work by train. They use their bikes to go to the railway station. There they find huge parking lots for hundreds of bicycles – even on two floors! Did you know that there are more than 19 million bikes in Holland? With a population of approximately 18 million this is more than one bike per person.
Of course, it was a good feeling to visit family and friends, to see the polders and the places I used to visit during my childhood. I enjoyed eating Dutch apple cake with whipped cream and "croquettes", and I could not stop eating "drop". But I must admit that I prefer the sun, the peaceful mountains and the blue Adriatic Sea in Montenegro!