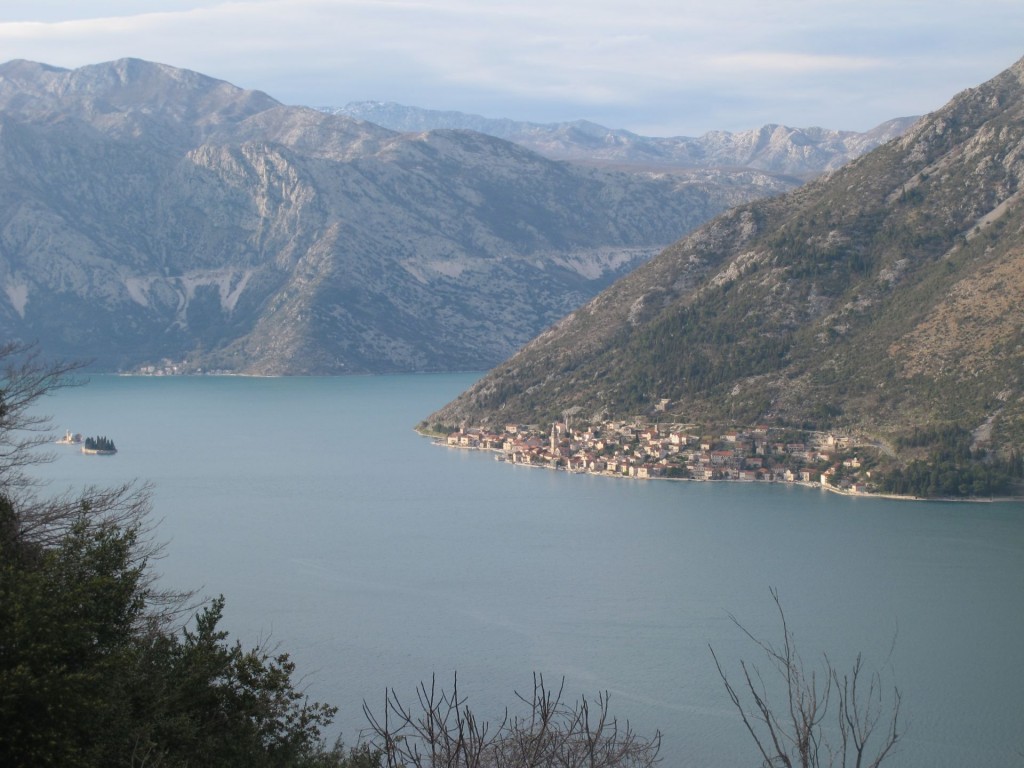 Early spring is an ideal period for a walking tour to Gornji Stoliv in the Bay of Boka Kotorska. Driving from Tivat in the direction of Prčanj and Kotor, you will soon arrive in the picturesque village of Stoliv, a small fisherman's settlement from the 14th century that remained preserved over the centuries.
Stoliv is famous for its festival "Days of Camelia". The first camelia from Japan was brought by the Stoliv seamen in the 18th century. The "Days of Camelia" have been organized in the springtime ever since.
Donji Stoliv is located at the very sea shore and has, together with the almost abandoned hamlet of Gornji Stoliv, around 500 inhabitants.
From here you can make a 45 minute walk to Gornji Stoliv located on the slopes of Mount Velji Vrh. Park your car near the post office and you will find a narrow path that leads uphill, starting between the post office and mile stone 38. From the graveyard you will continue by an old pebble road that takes you zigzag up to this peaceful hamlet through chestnut woods and olive groves. A fantastic view over the entire Boka will burst before you up there. Many houses are abandoned, but the village has succeeded in keeping its original form and authenticity.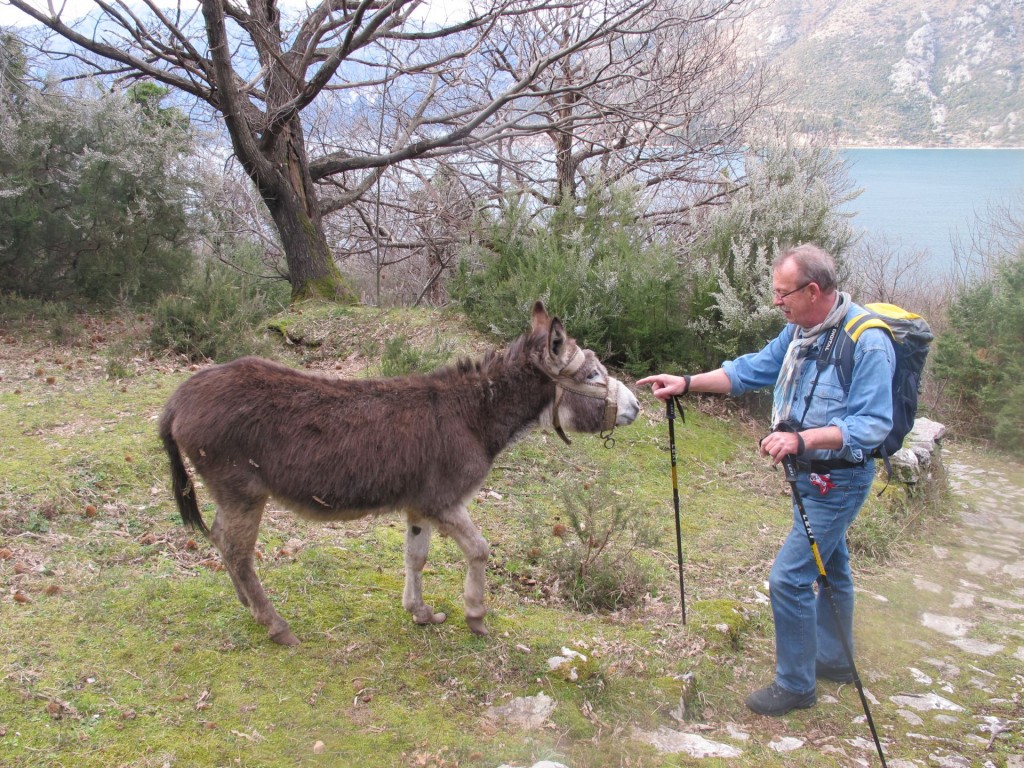 Goats are roaming around the church of Sv. Ilija (St. Elijah), situated on the top of the hill (260 m above sea level). The church is certainly worth a visit. Of course, donkeys are the only means of transportation here.
You can take the same road back, but when you have time enough, you can also continue the hiking tour to the mountain saddle of Kalvaria (540 m) and then through Vrdola back to the coast, downhill to the village of Prčanj. Here you can take a bus back to the starting point in Donji Stoliv. The complete hiking tour takes 3.5 – 4 hours.