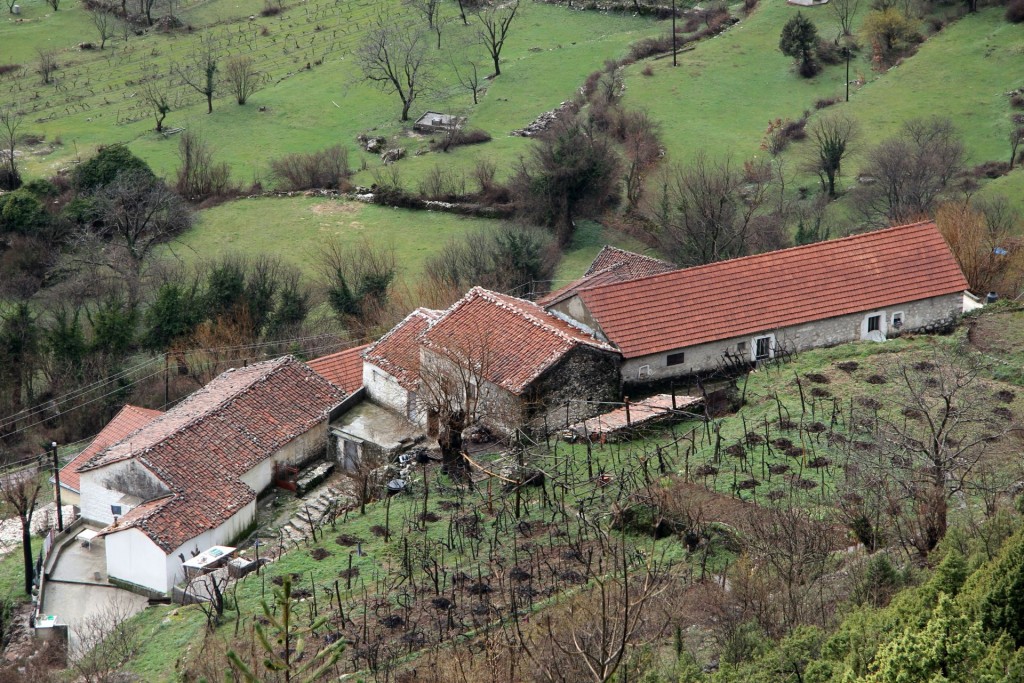 There are a lot of hiking opportunities in the surroundings of Skadar Lake. One of the less-known hiking trails is the old trade route that leads from Cetinje to Rijeka Crnojevića. Unfortunately, the weekend was rainy and so we could only make a tour by car with the intention to explore this trail in advance. We started from the Belveder restaurant, 2 km outside of Cetinje, which was once a favorite picnic spot of King Nikola I.
From the restaurant that offers a magnificent view of the mountains surrounding Skadar Lake, we descended down the old trade route, passing through tiny hamlets. The winding and narrow old road was in a very bad shape, full of holes, landslides and water streams. The asphalt layer had partly disappeared and will certainly not be repaired, as the highway between Cetinje and Podgorica passes immediately above the valley.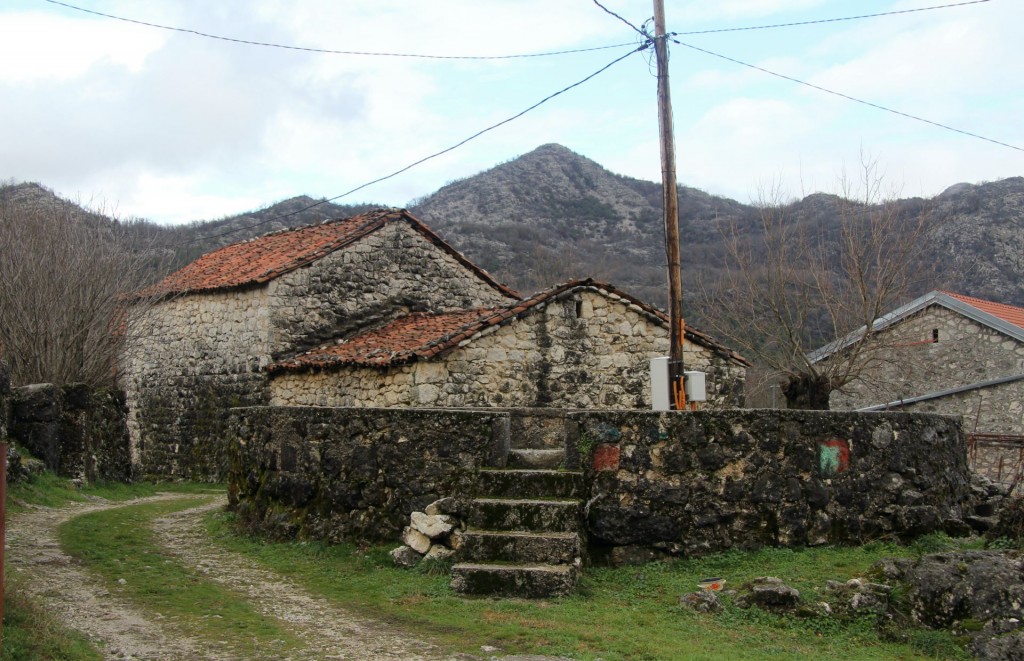 The tranquility and silence were amazing. As the area is famous for its wine and brandy production, down in the valley people were working in the vineyards. From time to time we left the car and went for a walk. We visited the village of Strugari, which has succeeded in preserving its authentic architecture. A small abandoned church surrounded by century-old dry stone walls, a village square with a big "guvno" (threshing floor) and beautiful old stone houses make this hamlet very attractive for tourists and architects. I really hope that the inhabitants will keep ugly concrete buildings far from their environment!
The further trip offered us stunning vistas down to Lake Skadar. We then joined a better asphalt road that leads from the highway to Rijeka Crnojevića.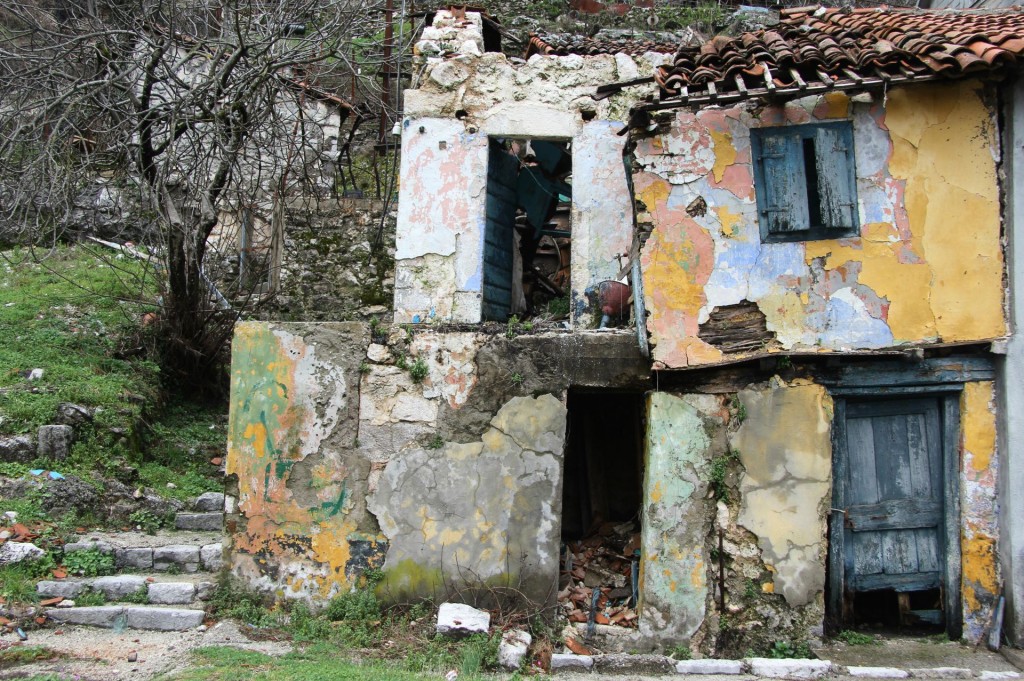 This picturesque village has only a couple of hundred inhabitants. The arc-shaped bridge is very picturesque and several ruinous houses have been renovated. In the summer season, tourism blooms in Rijeka Crnojevića. The Stari Most restaurant is quite famous for its local cuisine which includes eel, trout and carp that is prepared in many different ways, but also "Mostina" besides the bridge offers good food. We really enjoyed the fish soup and trout there and after a home-made Turkish sweet and a good cup of coffee we made a walk through the village. The level of the Crnojevića river and Skadar Lake itself was quite high, and the emerald green color was amazing, regardless of the cloudy sky.
In the afternoon we returned to Podgorica with the firm intention to go hiking in this area on the first sunny day!