The surroundings of Skadar Lake offer great opportunities for hiking, also during the winter period. We took advantage of the first sunny day in February and  traveled by car to Karuč, a romantic fisherman's village on the banks of the Lake. It is such a pity that several new houses were built around the village, so that it has already lost its authentic look!
The forests around the Lake were full of crocuses and it was clear that spring will arrive soon. However, the hiking trails have not been prepared for the season yet and it was a hard job to find the signposts for trail 791. We continued from Karuč in the direction of Dodoši and at the crossroads to Kraćedo (the yellow signpost for the trail has obviously disappeared!) we parked the car and followed the marked trail to Mala Bobija. However, this is only a part of the trail as desrcibed in the National Park brochure: it took us about two hours in both directions.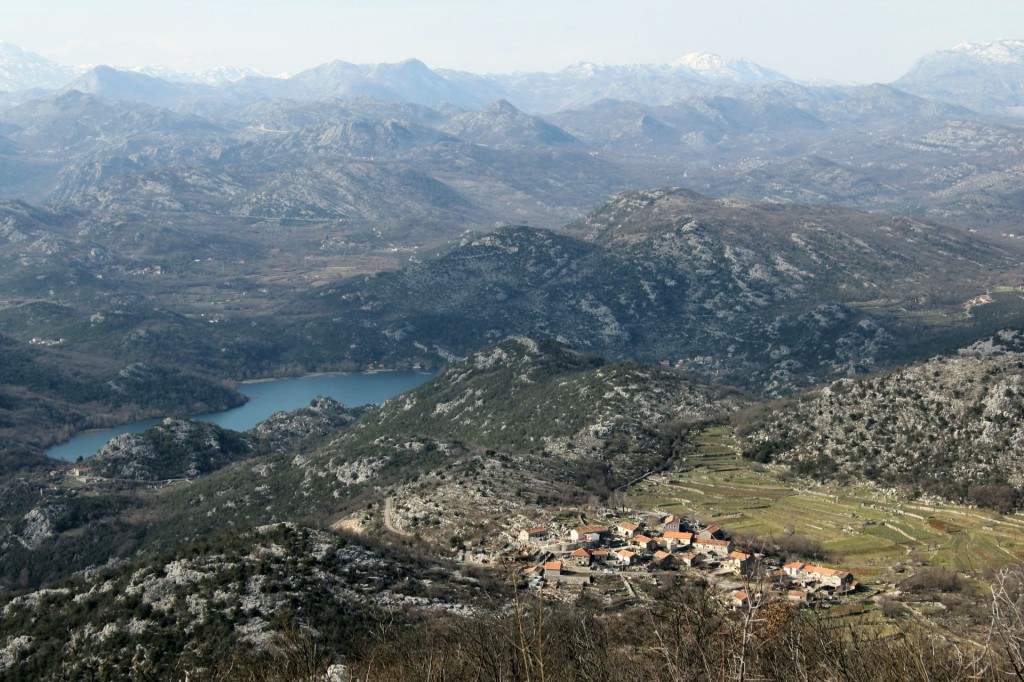 In Kraćedo, a charming village situated on a green plateau, we came to the end of the asphalt road and the further dirt road lead us uphill to the top of Mala Bobija, at an altitude of 416 m.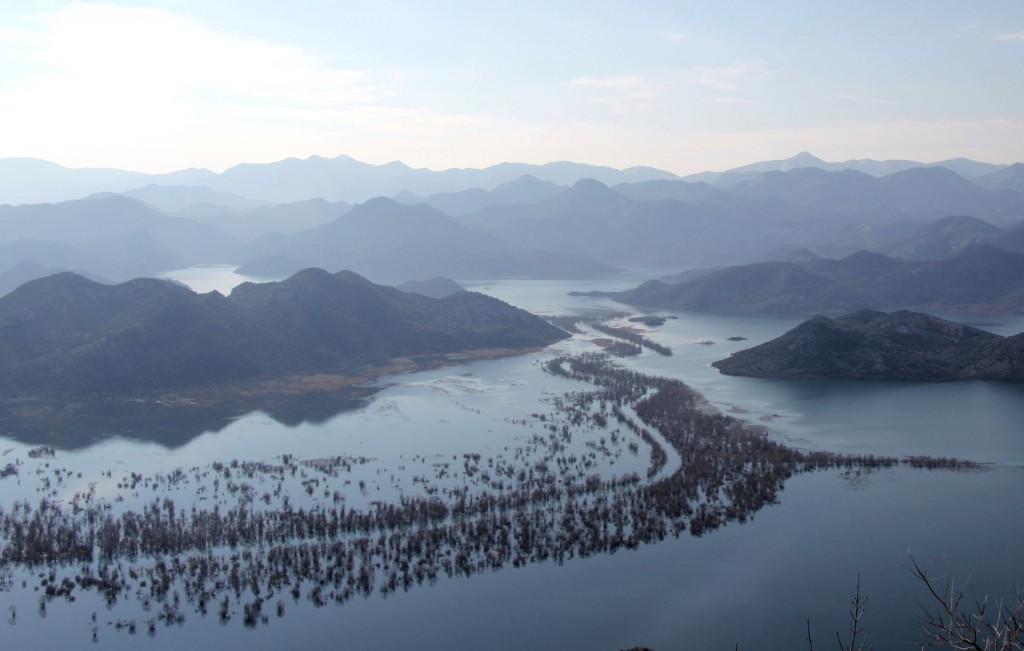 The view of the Lake was magnificent and the bluish mountains in the surroundings gave it a strange mystic look.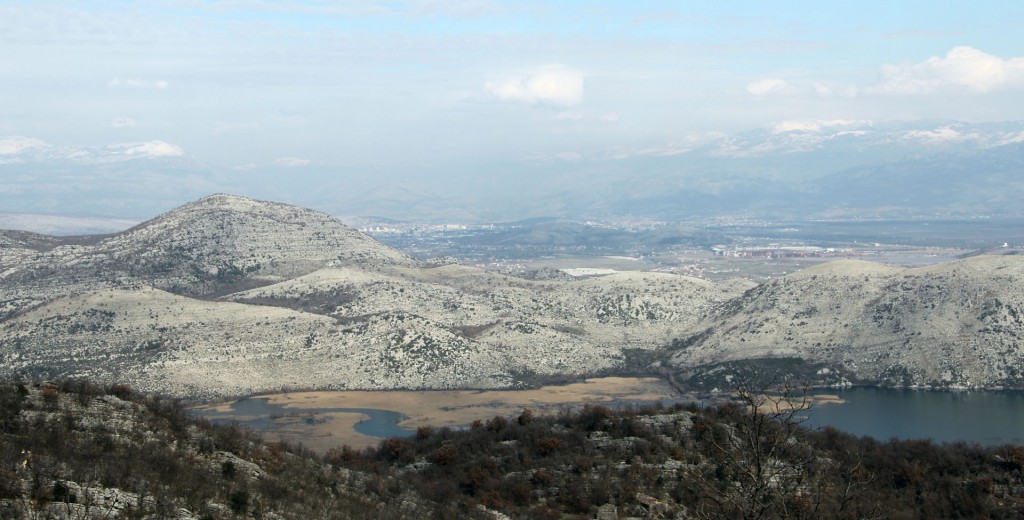 As it was a sunny day, the viewpoint on the top of Mala Bobija offered a unique panorama of the Zeta plain, Podgorica and the Prokletije mountains. We did not only see the Millenium Bridge, but also the Aluminium Combinate and the Podgorica airport.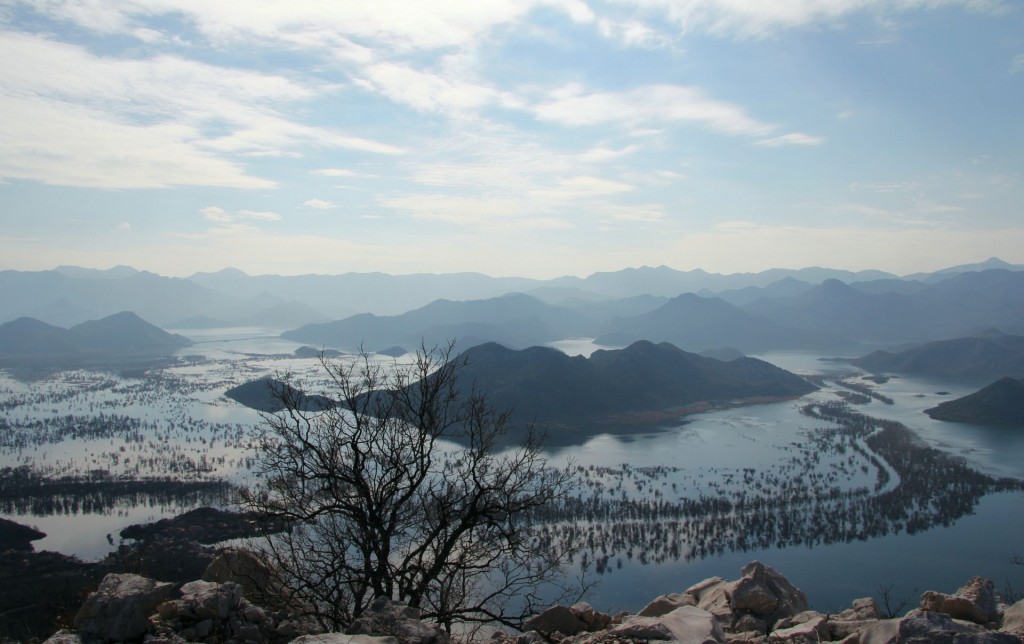 But the highlight of this hiking tour was the spectacular view over the quiet Skadar Lake and the sleepy village od Dodoši. We remained an hour or so on the top and enjoyed the wild beauty of Montenegro in winter time.