Last week we took advantage of the only sunny weekend in February and we visited Herceg Novi – a town that is recognized by mimosa trees and numerous steps. Herceg Novi is one of the few Montenegrin cities that are also attractive in winter, as it is very rich in greenery and tropical flowers. Each year the Mimosa Festival is celebrated in February with various events. The town is completely exposed to the sun and the promenade of "Pet Danica" offers a unique opportunity for a long and relaxing walk along the coast.
Coming from Tivat, we parked our car on the parking lot along the highway, opposite to the bus station, and then we took a walk down the road on the left side of the bus station and continued by the steps to the main square (Nikola Đurković Square), in the very heart of the city. We passed under the Clock Tower after having climbed around 60 steps and found ourselves on the Herceg Stjepan Square, commonly known as Belavista. The square features with the church of St. Michael the Archangel and a commemorative fountain.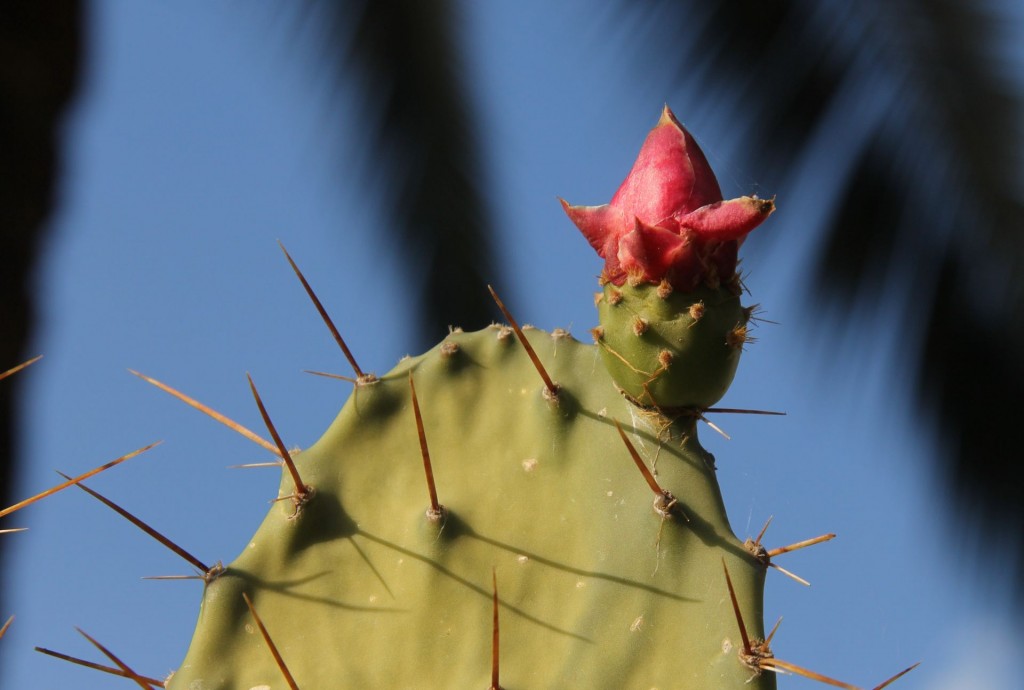 Taking the steps to the right from the Belavista Square, i.e. Marko Vojnović street, we passed by Radio Herceg Novi and by the gallery »Josip Bepo Benković» and  reached Forte Mare, a beautiful fortress, which appears to arise from the sea. But If you go back to the beginning of the steps, and turn left right after you pass under the Clock Tower, you will be heading towards Kanli Kula, known as the Summer stage. You can tour all these attractions in less than 30 minutes.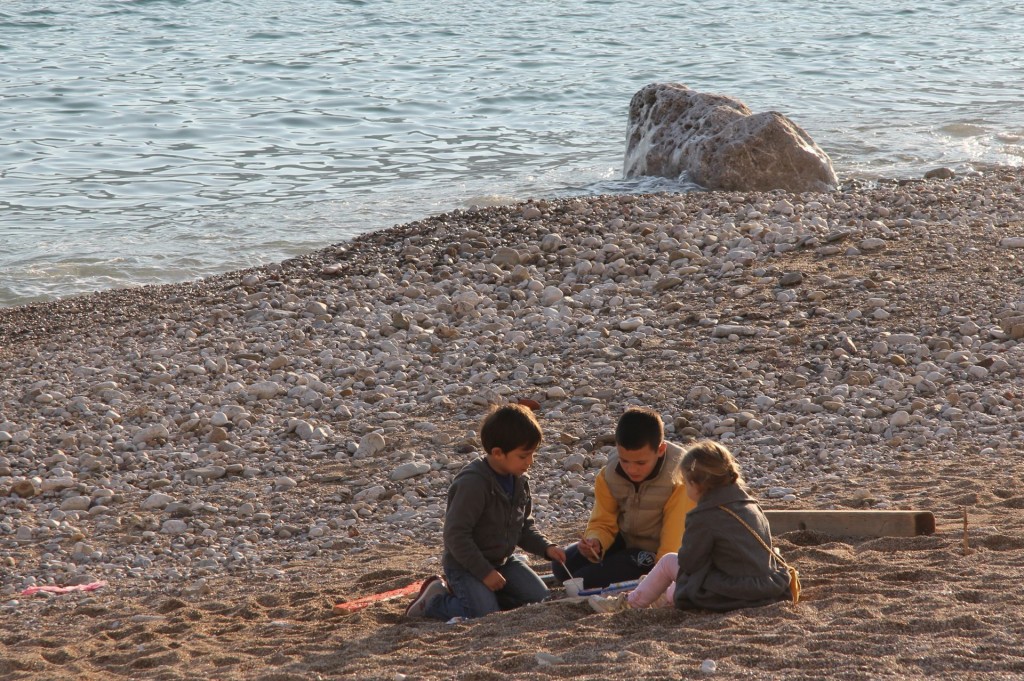 After this sightseeing tour, we decided to make a walk along the coast, where the  promenade "Pet Danica" leads from Igalo to Zelenika. We could already feel the spring in the air! Tropical plants were flowering and children were playing on the beach.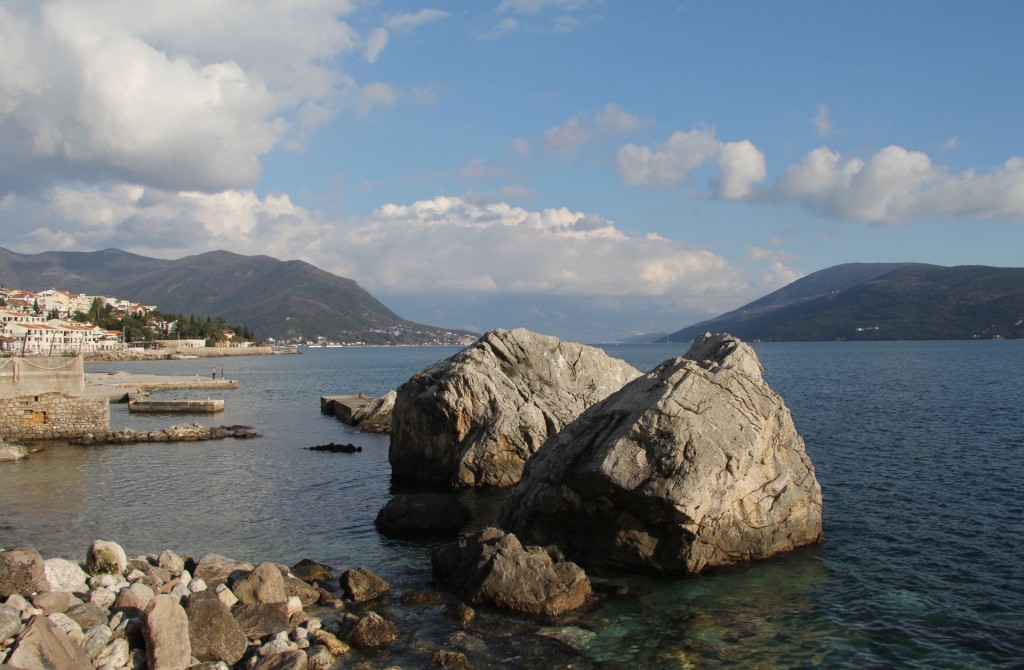 "Pet Danica" is no doubt the most attractive promenade on the Montenegrin coast. The views of the Bay of Boka Kotorska and the surrounding mountains are stunning and you can see the entry into the Bay and the peninsula of Prevlaka.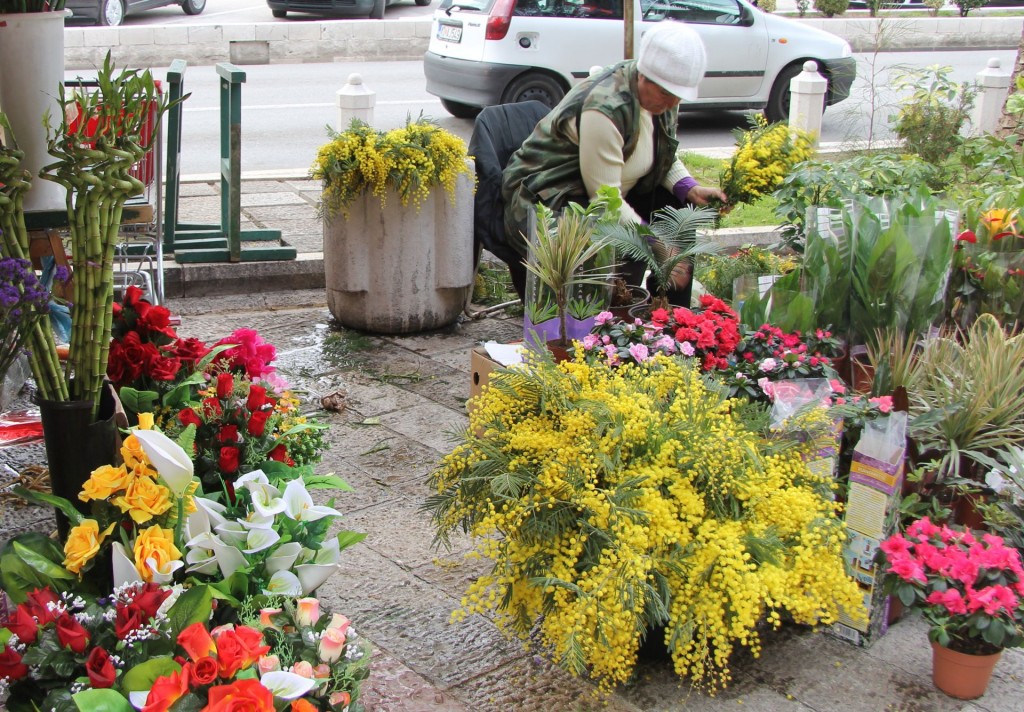 Many people took the opportunity to walk along the the Bay, as it was a warm and sunny day. Like many others, we enjoyed drinking a cup of coffee on a terrace near the marina and bought a bouquet of mimosa.