Next week I will finally go home, switching from hot and sunny Australia to grey and rainy Podgorica. Last year it was quite different. I was in Holland in the beginning of February and it was a shock to hear and read in the Dutch newspapers that Montenegro's capital was brought to a standstill by snow 52 cm deep. It was a 50-year record, the airport was closed and rail services to Serbia were halted because of an avalanche. It took great efforts to save the passengers from a trapped train. Life was totally paralyzed.
It was not easy to get home, but finally I succeeded in catching a plane. It was a strange feeling to see a completely white Montenegro from the air. The taxi from the airport did a hard job in driving to Moskovska street and it was even more complicated to reach the front door of my building. But after the first shock, I discovered a new face of the city. There was hardly any traffic in the streets, people were cleaning the side-walks and seemed to ignore all the problems that were caused by such heavy snow and isolation.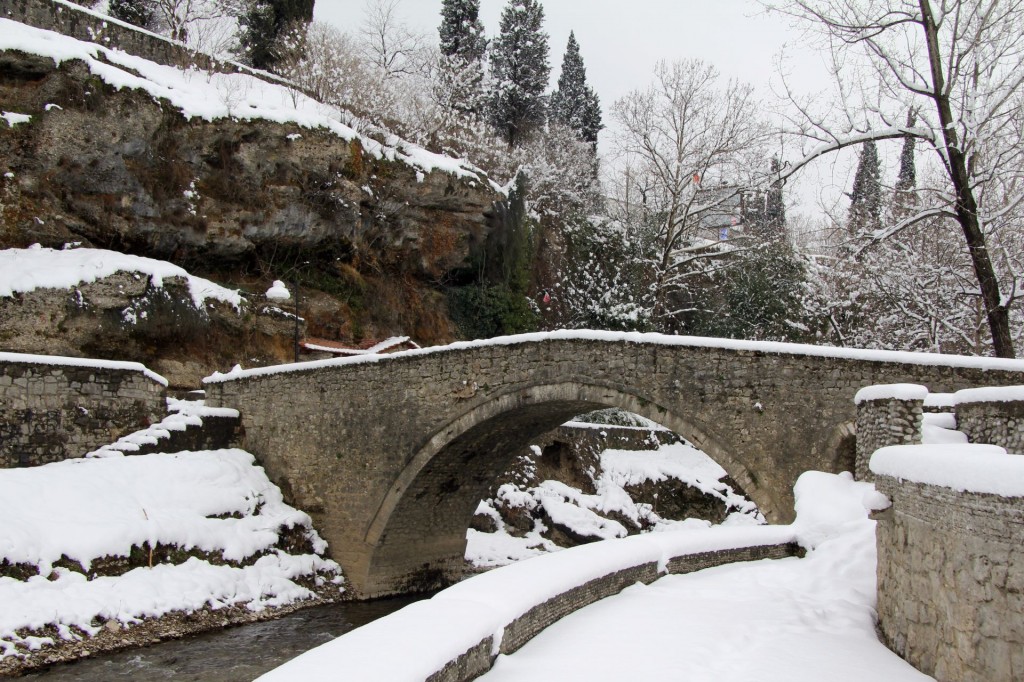 Walking through the streets of Podgorica turned out to be a new experience. How beautiful it was to see the old bridge at Sastavci!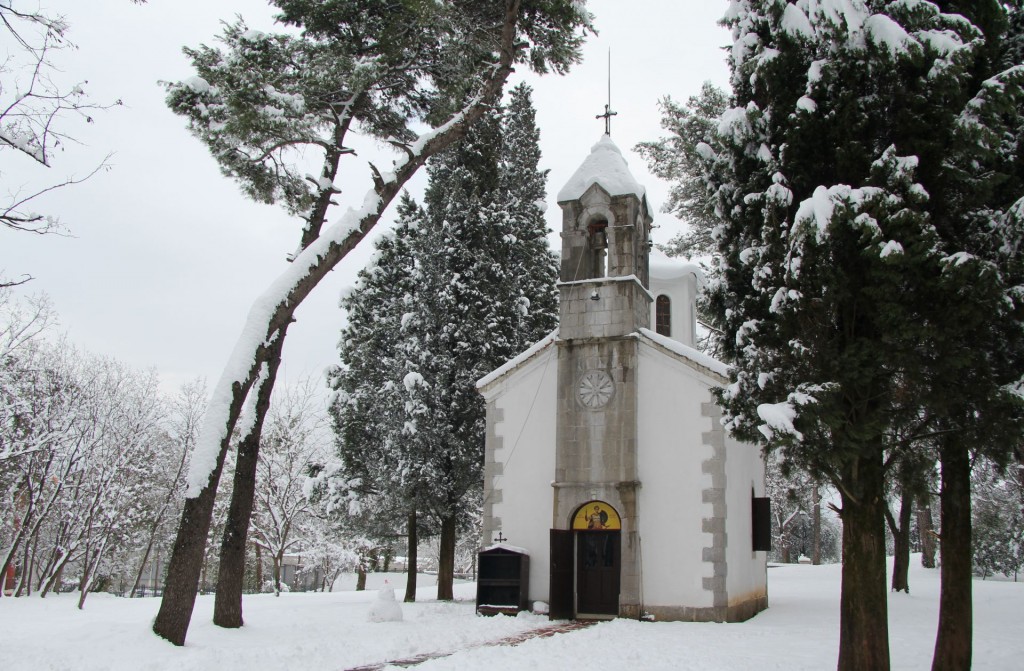 Park Kruševac looked like a fairy tale with its elegant palace and the small chapel under the big white trees. The sculptures in the park seemed to wear white hats and everything looked clean and peaceful.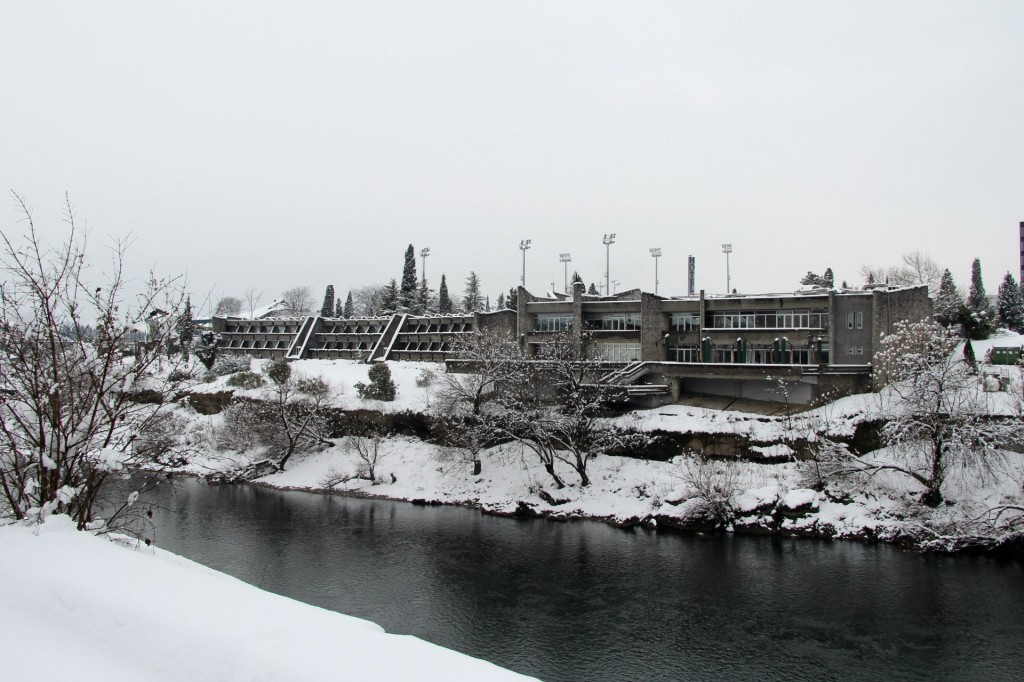 It was amazing to see the Podgorica hotel, covered by a snow blanket, on the white banks of the dark Morača river.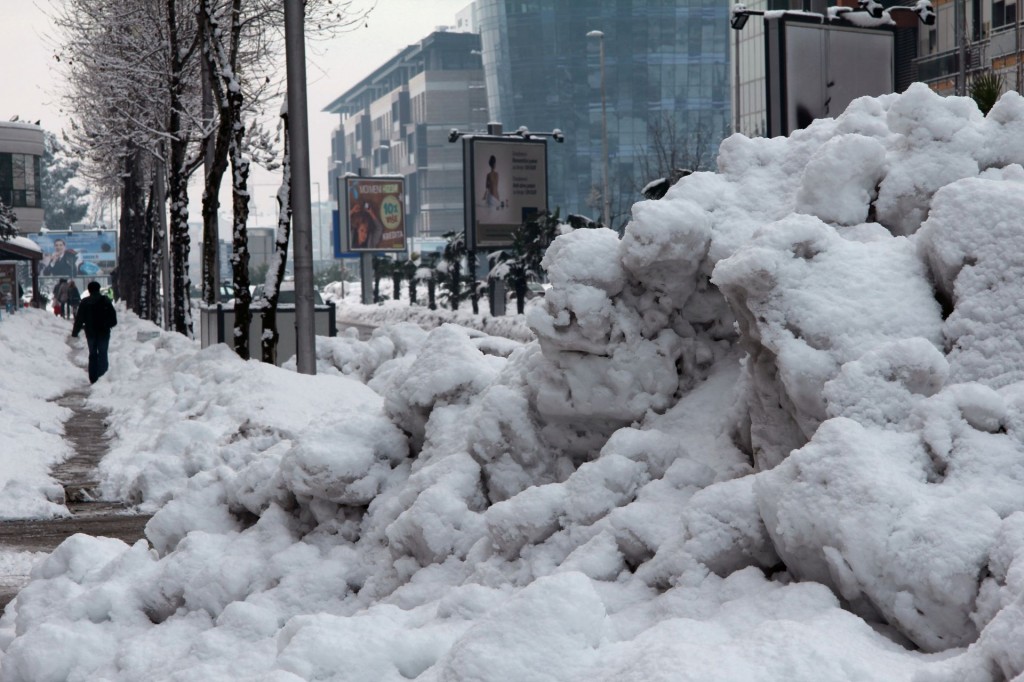 Of course, it was difficult to take up normal life in the following days. Huge piles of snow and ice were put on the side-walks. Parking was almost impossible. The walking trails were narrow and slippery. Many roofs were damaged.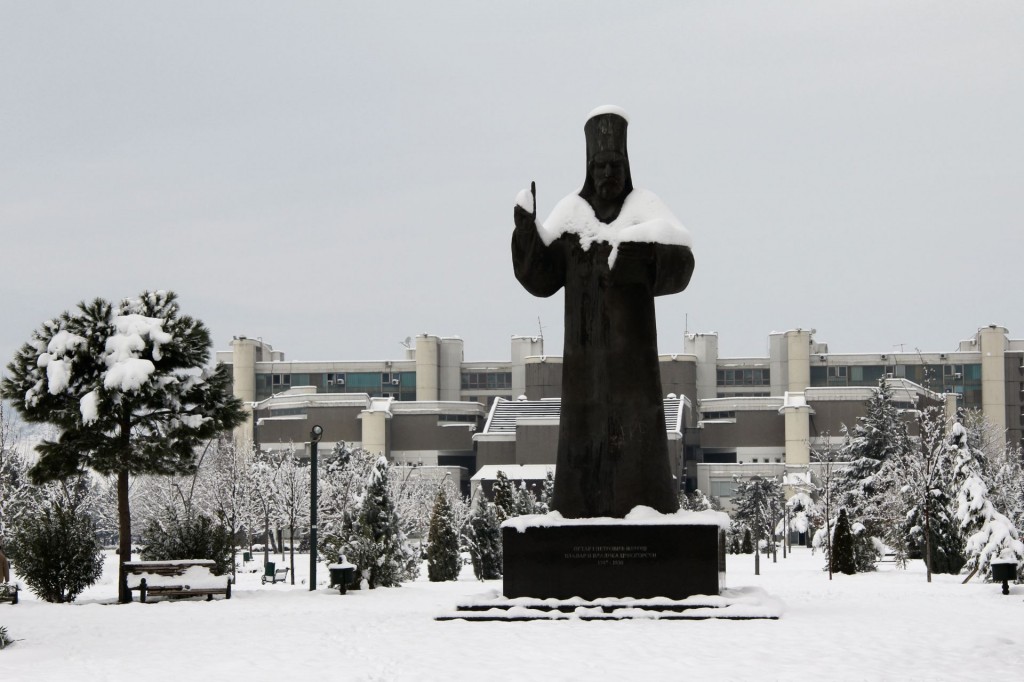 But Petar I Cetinjski, standing proudly in front of the University building, enjoyed the snow. He got a new white cloak and looked very elegant!